The Friday Roundup – 01/09/2017

Every Friday, we round up our top 5 most popular reads from the week, along with sharing some of our favourite finds from around the web.
This week includes a £7.5 million investment in young talent, a record July for the UK aerospace industry and Elon Musk's communication masterclass…
Our top 5 most read this week
1. JCB's £7.5m young talent investment creates 170 jobs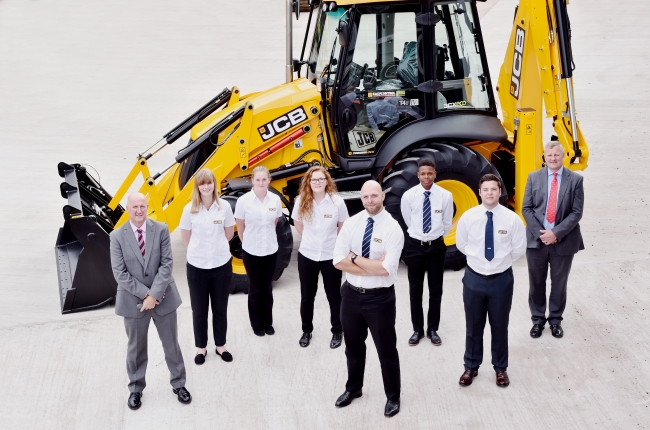 JCB announced the recruitment of almost 170 apprentices and graduates as the company steps up investment in its Young Talent programme to record levels. The Staffordshire-based company is ploughing £7.5 million into recruiting young people into the business to help meet future growth – triple the amount invested in the scheme when it started four years ago.
Read more
2. Ifor Williams expands with £5m investment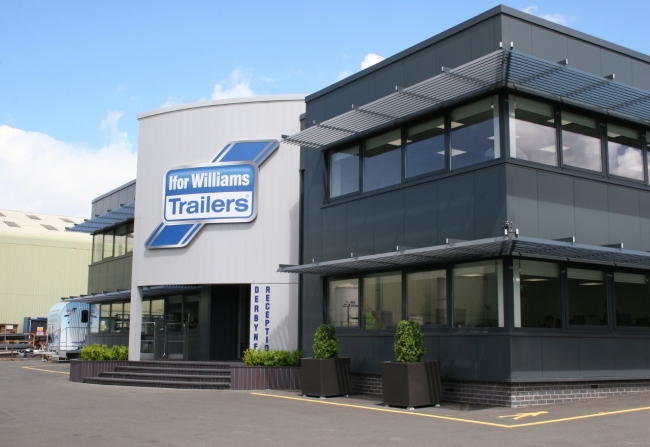 Ifor Williams Trailers is opening a new £5 million factory to cope with strong demand for its products. The new production line in Sandycroft, Flintshire will create extra capacity to build its iconic livestock trailers. The move will also create 55 permanent new jobs.
Read more
3. Record July keeps UK aerospace industry flying high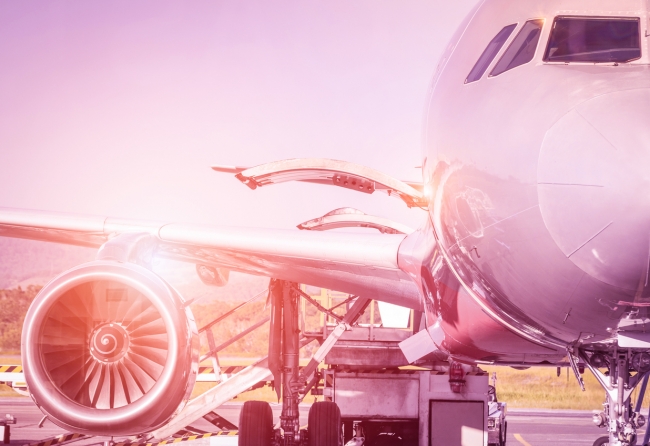 Commercial aircraft deliveries in July 2017 were the highest on record for the month of July, according to data released by ADS Group. 107 aircraft were delivered in July to a range of global customers, worth up to £2.2bn to UK industry. Commercial aircraft order backlog is also at a healthy 13,503, representing 9 years work in-hand.
Read more
4. Access to world-class facilities at AMRC Factory 2050 made easier for SMEs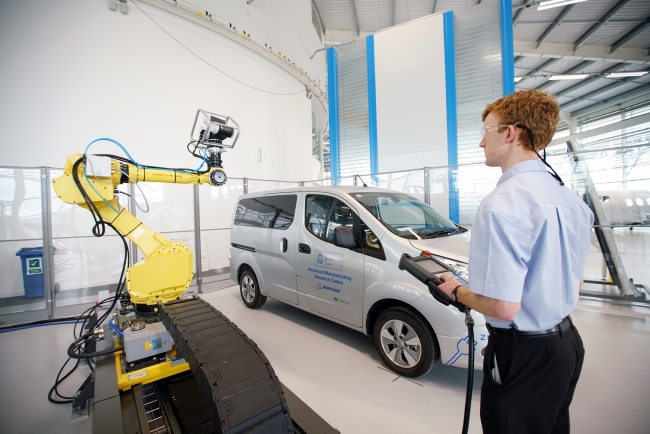 Ease of access to the world-class research and development facilities on offer at the Advanced Manufacturing Research Centre's Factory 2050, is being made even easier for small and medium-sized enterprises. With the introduction of a reconfigurable factory demonstrator, SMEs will have access to a generic research and development cell, where they can work with IMG engineers on manufacturing projects designed to take the risk out of trialling new technologies and processes before putting them into production.
Read more
5. Deciphering Industry 4.0: a guide for engineering companies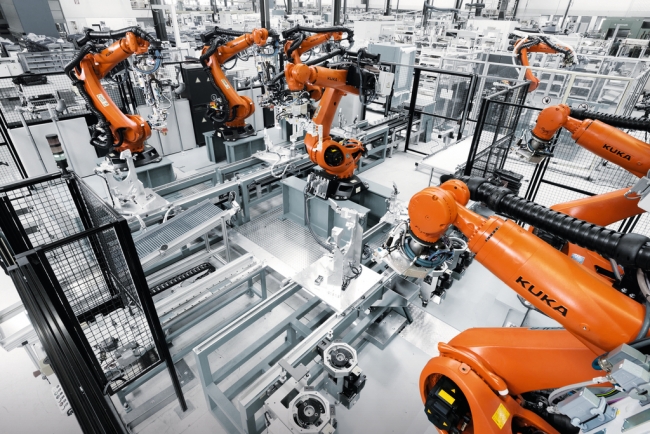 While most engineers and manufacturing executives will be familiar with terms such as Industry 4.0; 4IR and Industrial Internet of Things, the jargon can be confusing and off-putting to many companies, especially SMEs, who simply want to know: what does it do and what is the value proposition? This concise guide aims to decipher this jargon and explain the technology, its opportunities and how companies are using it.
Read more
---
Our favourite #GBmfg & #UKmfg tweets of the week
Nissan UK to increase production by 20% and double the volume of British-sourced components https://t.co/Z43D1Uoucy #motorhour @bbcbusiness pic.twitter.com/VNhDUikNBV

— Jefferson Group (@Jefferson_MFG) August 28, 2017
McAdam Technology is a finalist in the Converge Challenge KickStart . We need your vote! => https://t.co/pFVC462SFo #GBmfg #UKmfg pic.twitter.com/Y87AILjHnY

— McAdam Technology (@McAdamTech) August 29, 2017
#UK 's #AeroSpace Sector is the 2nd biggest in the world
More than 125,000 directly employed
39% growth over last 5 years#GBmfg #Aviation pic.twitter.com/kmyBdR0bVs

— TomChapell (@TomChapell) August 30, 2017
German-owned corrugated board manufacturer Prowell to build £120m 'megafactory' in Ellesmere Port https://t.co/v40yKxcnvd #GBmfg #Cheshire pic.twitter.com/sgMfD4UcZ5

— Jefferson Group (@Jefferson_MFG) August 29, 2017
New non-combustible building product will create 100 jobs:https://t.co/1PK98rrsln #GBmfg #UKmfg #NewJobs #Wales pic.twitter.com/5bYRoaXCno

— Zenoot.com (@ZenootUK) August 30, 2017
---
Recommendation roundup
Our picks of the best manufacturing and business related content that caught our attention this week.
1. Mini electric car design revealed by BMW / via @BBCNews
German carmaker BMW has unveiled the basic design for the full-production electric version of the next Mini car. In July, the carmaker confirmed the fully electric version of the three-door Mini would go into production at its Cowley plant in Oxford in 2019. BMW employs around 18,000 staff in the UK, including 4,500 at the Mini plant at Cowley. The UK is still the biggest market for Minis, accounting for 20% of worldwide sales.
Read more
2. Ireland's largest factory nears completion / via @WM_Mag
Work is nearing completion at a new factory for leading forklift manufacturer, Combilift. The site in Monaghan, Ireland, will double the company's output in the coming years. It will also be the country's largest single manufacturing plant under one roof.
Read more
3. The holidays are over, so what now for UK manufacturing / via @LinkedIn
Political and policy inertia continues to fuel uncertainty surrounding the UK's future relationship with Europe. Successfully navigating challenges such as this, will depend on maintaining and raising levels of new investment, innovation and employment; exactly the reasons why the Government's long-awaited Industrial Strategy is of such vital importance. Each of the 10 Industrial Strategy pillars will directly or indirectly impact manufacturing businesses, as looked at in this article.
Read more
---
And finally, some bonus light hearted picks to add to your reading list this weekend:
1. This email from Elon Musk to Tesla employees describes what great communication in the workplace looks like / via @Inc
Throughout the years, billionaire entrepreneur Elon Musk has demonstrated the art of masterful communication. A copy of a previously unpublished email Musk sent to Tesla employees a few years ago outlines a brilliant philosophy. But it may be easier said than done.
Read more
2. Includes Video: Jaguar Land Rover seeks new engineering talent with Gorillaz code-breaking app recruitment / via @TheDrum
Jaguar Land Rover and music band Gorillaz are working together to recruit the next generation of electronics and software engineering talent with a code-breaking challenge found in the virtual band's app. Used as an innovative recruitment tool, successful game players will be fast-tracked through JLR's recruitment process as their global initiative aims to recruit more than 1,000 electronic and software engineers.
Read more

Spot something you think we should see? Share with us! Email hello@zenoot.com and we may feature it in an upcoming post.