The Friday Roundup – 11/05/2018

Every Friday, we round up our top 5 most popular reads from the week, along with sharing some of our favourite finds from around the web.
This week's roundup includes Saint-Gobain's £1m plaster plant investment, strong export growth for UK SMEs, plus a look inside Alibaba's smart warehouse where robots do 70% of the work…
Our top 5 most read this week
1. Government must urgently deliver Industrial Strategy plan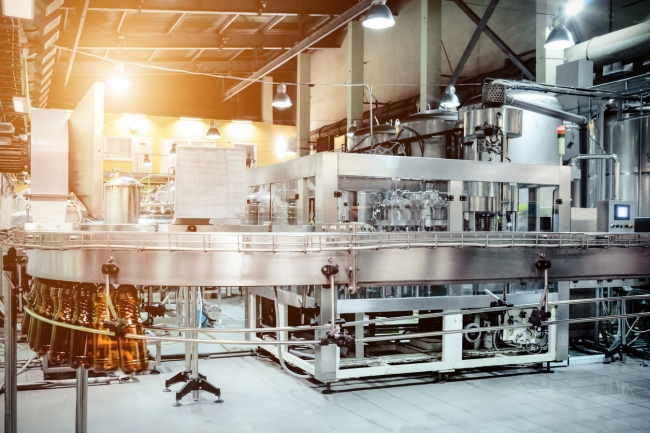 Britain's manufacturers are calling for the Industrial Strategy Council to be immediately created and given the urgent task of setting clear goals that will focus on solutions to boost manufacturing productivity growth. The call from EEF comes on the back of new research showing the evolution of manufacturing sub-sector productivity growth against key international competitors before and after the financial crisis, including where the problems and opportunities for growth now sit. UK manufacturing productivity grew by 4.7% between 2000 and 2007, since 2008 this has flat lined at less than 1% a year. Commenting, Ms Lee Hopley, Chief Economist at EEF, said: "We've known about the productivity problem for some time with various attempts made to try and fix it across the whole economy. Productivity growth matters for wages and international competitiveness yet ten years on from the start of the financial crisis these attempts have not delivered a major shift and we need to tackle the challenge in a different way."
Read more
2. SME export orders growth strongest on record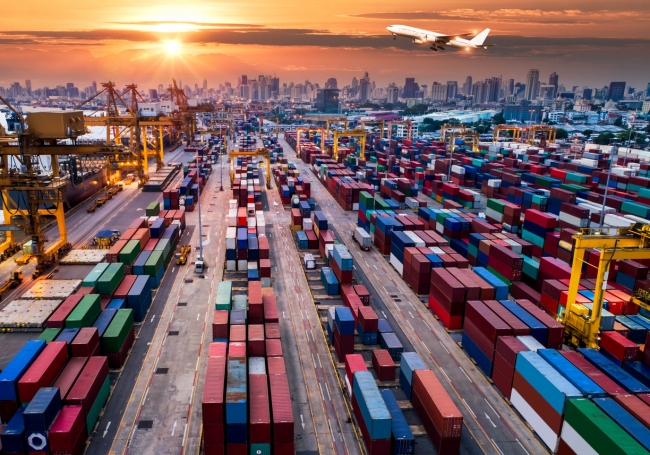 Export orders growth has ramped up to the strongest on record for the UK's small and medium-sized (SME) manufacturers in the three months to May, but growth in domestic orders has unfortunately stalled. That's according to the latest quarterly CBI SME Trends Survey. The survey of 328 respondents also found that output continued to rise firmly, albeit at a slightly slower pace than in the previous quarter. In contrast, 36% of manufacturers said employee numbers were up and 10% said they were down, giving a balance of +26%. This represents solid growth and is expected to continue growing firmly over the next quarter. Alpesh Paleja, CBI Principal Economist, said: "The latest survey brings mixed fortunes. Export orders continue to go great guns, with SME manufacturers making the most of a lower pound and robust global growth, and output growth has continued to hold its own. But demand at home has flatlined this quarter and firms expect worse over the next three months, with exports orders growth also set to peter out."
Read more
3. Saint-Gobain to invest £1.2m at Newark facility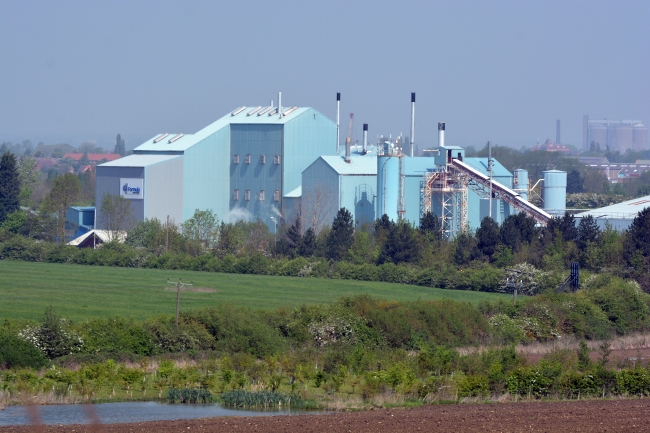 Global plaster and gypsum manufacturer, Saint-Gobain, is to invest £1.2million at its specialist plaster plant near Newark in Nottinghamshire to upgrade its manufacturing equipment and improve environmental performance. The plant, known as Jericho Works, is operated by Saint-Gobain Formula and is located next to the company's Bantycock Quarry where the raw material gypsum is mined to supply the Works. Gypsum production has been present in the area since the 1860s and the Jericho plant has operated for over 50 years. This investment will enable the site team to upgrade two major pieces of equipment to improve their calcination process and to provide improved dust containment. The project is the first phase in a long-term plan to improve the overall efficiency and environmental performance of the plant.
Read more
4. Northern Powerhouse 'must lead the next Industrial Revolution'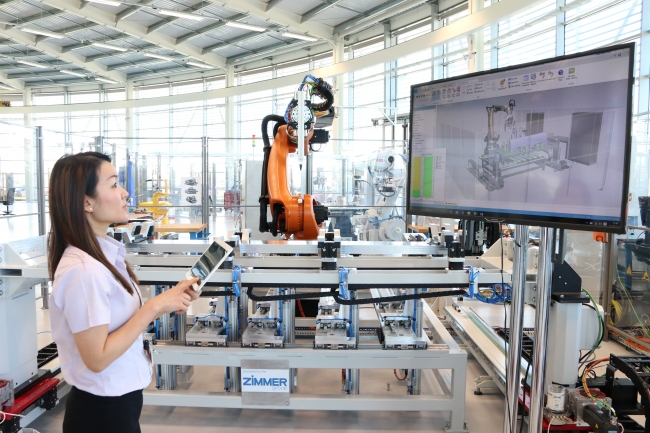 A clarion call for the North of England to lead the Fourth Industrial Revolution with its legions of smaller manufacturers was made by Juergen Maier, CEO of Siemens UK and author of the Made Smarter Review, as he urged industry across the North to commit to embedding technology, information and data into everything they do. Speaking to an invited audience of northern industrialists and young engineers at the University of Sheffield's Advanced Manufacturing Research Centre, the man behind the industrial digitalisation review said a new digital Industrial Revolution could see 175,000 new jobs over 10 years, mainly skilled jobs in engineering, software and design. He said: "Leading the next Industrial Revolution cannot be done from Whitehall; it cannot be done from London. It can only be done in the North. This city of Sheffield was world-renowned for high-quality steel production, but fell into decline as the industry collapsed and cheaper alternatives across the world became available. We should all be determined that we do not let this happen again." Ben Morgan who heads Factory 2050's Integrated Manufacturing Group amplified the clarion call from Siemens' CEO. "Juergen's message is a wake-up call for industry across the North of England. If we don't exploit these technologies to the full, manufacturing in the UK will continue to be vulnerable to competition from early adopting countries across Europe and the Far East. Ensuring that companies across the North and the Midlands get access to the productivity benefits of the next Industrial Revolution is vital if the UK is to remain globally competitive."
Read more
5. Specialist Joinery Group invests £5m & creates new jobs

As it marks 30 years of business, Specialist Joinery Group is recruiting 52 additional staff as part of a multi-million investment, which also included a major extension to its factory in Maghera which now spans three acres. The bespoke joinery and fitted furniture manufacturer is expanding its workforce to help grow its business in Britain and Europe. The investment in its state of the art manufacturing facilities will enable the family business to fulfil a rising demand for its services among tier one contractors in the major project market. Founder and Chairman John O'Hagan, said: "The business has grown rapidly since our last major investment in 2013, resulting in the need for more capacity to meet our customer's needs. We remain intensely export focused, as well as maintaining our position as a market leader on the island of Ireland."
Read more
---
Our favourite #GBmfg & #UKmfg tweets of the week
On #Teesside Industrial Estate sits an #exporting success story counting customers in more than 75 countries: https://t.co/GoplQkiWds@GB_Belting the UK's largest independent #fabricator of #conveyor and #treadmill belts. #ProblemSolvers #Manufacturing #BritishSME #GBmfg pic.twitter.com/XvZaUcWinn

— GB Belting (@GB_Belting) 8 May 2018
Thwaites (founded in 1807) set to open new £8m brewery and HQ facility in the Ribble Valley https://t.co/4g0keaka6c #Lancashire #GBmfg pic.twitter.com/ZMLbzTaokZ

— Jefferson Group (@Jefferson_MFG) 6 May 2018
Exciting times! Watch this space for further updates on our new rim line #ProjectSwan coming very soon to #Telford #innovation #technology #engineering #investment #gbmfg #ukmfg pic.twitter.com/LZvzOv52dj

— GKN Wheels (@GKN_Wheels) 9 May 2018
The reveal! Did you guess it on par, get a birdie, an eagle or even a 'hole in one'? @ArrellEng transformed a block of waste ship steel into #precision engineered golf putters, to raise funds for charities and our welfare fund #UKMfg #STEM #YoE @QEClassCarriers pic.twitter.com/mzNfaMediz

— HMS Prince of Wales (@HMSPWLS) 8 May 2018
Great news for #Belfast as Bombardier wins £528.9m order from American Airlines for 15 CRJ900 aircraft https://t.co/6KmdJZSFLK #ukmfg pic.twitter.com/a5EIIM9Ya8

— Jefferson Group (@Jefferson_MFG) 3 May 2018
---
Recommendation roundup
Our picks of the best manufacturing and business related content that caught our attention this week.
1. The Northern Powerhouse – let's make it work for everyone! / via @linkedin
More than 200 years ago the North of England was the birthplace of the original Industrial Revolution.The dramatic shift to adopt new manufacturing processes was spearheaded by the textiles industry in the North West, ship building in the North East, which reached every corner of the globe, and steelmaking giving Sheffield a worldwide reputation. It was also this revolution that led Siemens to set up shop in the UK over 170 years ago. Especially because the north became a magnet for innovation – a global beacon of trade – which it must and can do again through the power of new digital technology. This month, Juergen Maier, CEO of Siemens UK will be speaking at a number of forums to champion the North's future technology potential and will also be speaking about the importance of women entrepreneurs in the North and better innovation through embracing more diversity. At each of these forums, Juergen's message will be simple – the north can create and lead a new 21st century industrial revolution and in doing so can be at the forefront of brand new industries and brand new companies. In this article, Juergen also explains why he is so personally passionate about investing in the north and his call to action to the business community.
Read more
2. UK productivity grows strongly but it still lags behind Europe / via @telegraph
British businesses need to up their game and be more productive or risk losing out as the country leaves the European Union, industry bosses have warned. Productivity in the UK grew by 0.9pc and 0.7pc in the final two quarters of 2017, the strongest growth since 2011. But, the UK's output per hour is still around a quarter behind competitors like France and Germany, meaning it takes British workers five days to produce what others achieve in four. "The UK has a long way to go in order to catch up with our European neighbours," said Tony Danker, chief executive of Be the Business, an industry-led organisation created to help close the UK's productivity gap. "With less than a year to go before we leave the EU, bosses must start now to make the most of the opportunities it presents and make Britain's economy the most competitive in Europe." His comments came on the back of a survey suggesting UK companies consistently overestimate their performance relative to their peers. More than three-quarters rated themselves as more productive or equally productive as their peers, yet nearly a third had never looked at how they could improve their business practices, the survey of 1,000 small and medium-sized business owners found.
Read more
3. Sainsbury's launches UK's first electric bike delivery service in London / via @standardnews
Sainsbury's is trialling a new fleet of electric grocery delivery bikes in south London – the first of their kind in the UK. Five zero emission bikes will deliver up to 100 orders a day from the Streatham Common store as part of the supermarket's new initiative. The electric cargo bikes are provided by e-cargobikes.com and have the capacity to carry several customer orders at a time. The trial will test whether electric cargo bikes could be a more efficient way of getting groceries to customers living in busy cities. Bikes will be able to use cycle lanes to avoid traffic during peak delivery hours, and park closer to customers' homes than is often possible for traditional delivery vans. They will also be beneficial to the environment, producing zero emissions and no noise pollution
Read more
---
And finally, some (robot-related) bonus picks to add to your reading list this weekend:
1. Drunken droids and solar-powered shirts: what the smarthome will look like / via @guardian
Can a robot fold towels? Could your toaster turn against you? And will Amazon know when you're hungry and drone-deliver a Chinese takeaway directly to your mouth? If the invention of the ship was also the invention of the shipwreck, as the French philosopher Paul Virilio suggested, then what does that make the invention of the Nest Learning Thermostat? As our homes fill up with more connected devices, funnelling every aspect of our lives into the great cloud of big data – where exactly is this new generation of smart technology taking us?
Read more 
2. Includes video: Take a look inside Alibaba's smart warehouse where robots do 70% of the work / via @BIUK
A fascinating look inside an Alibaba smart warehouse in China, where robots do 70% of the work. The robots move goods around the warehouse floor and take them to human workers ready for packaging and posting. They're equipped with special sensors to avoid colliding into each other and can be summoned using wifi. When they run out of battery, they can take themselves to a charging station, where a five minute charge can power them for 4/5 hours.
Read more
Spot something you think we should see? Share with us! Email hello@zenoot.com and we may feature it in an upcoming post.