The Friday Roundup – 19/01/2018

Every Friday, we round up our top 5 most popular reads from the week, along with sharing some of our favourite finds from around the web.
This week includes the official launch of Year of Engineering, an aspiring rock-star apprentice producing the right notes and a look at Britain's top 50 'little luxuries'…
Our top 5 most read this week
1. UK Manufacturing Review of 2017, forecast for 2018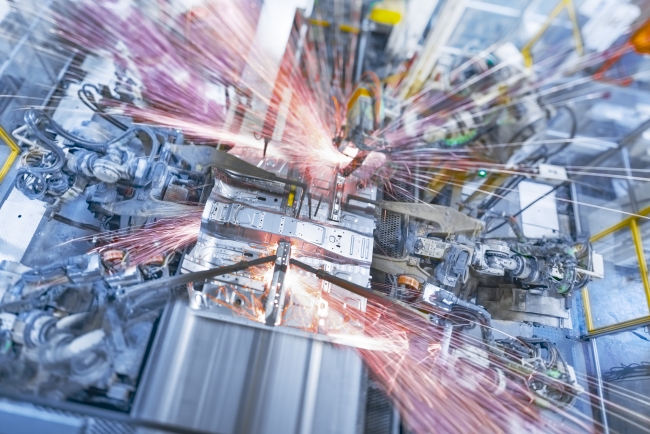 The 3rd edition of the UK Manufacturing Review 2017/18 (UKMR) has been published, with over 240 pages summarising the strengths, weaknesses and diversity of Britain's manufacturing industry – forecasts for 2018 are also provided. The sector had a bumper 2017, with growth in every quarter recorded for the first time in a decade. Falling apprenticeship starts and brewing recruitment crises from the excess demand of a high volume of factory investments and falling foreign labour supply induced by Brexit are big challenges for parts of manufacturing in 2018 and beyond. Other key talking points in this year's UKMR are continued below:
Read more
2. Year of Engineering 2018 officially launches
A pioneering campaign to transform the way young people see engineering and boost numbers entering the profession has officially launched. Ministers from across government are joining forces with engineers, industry experts and hundreds of businesses to change perceptions around engineering – and highlight the scale of opportunity that careers in the industry hold for young people in the UK. Engineering is one of the most productive sectors in the UK, but a shortfall of 20,000 engineering graduates every year is damaging growth. There is also a widespread misunderstanding of engineering among young people and their parents and a lack of diversity in the sector. The new campaign is aimed at filling those gaps and changing misconceptions, and will see government and around 1,000 partners deliver a million inspiring experiences of engineering for young people, parents and teachers.
Read more
3. Apprentice produces the right notes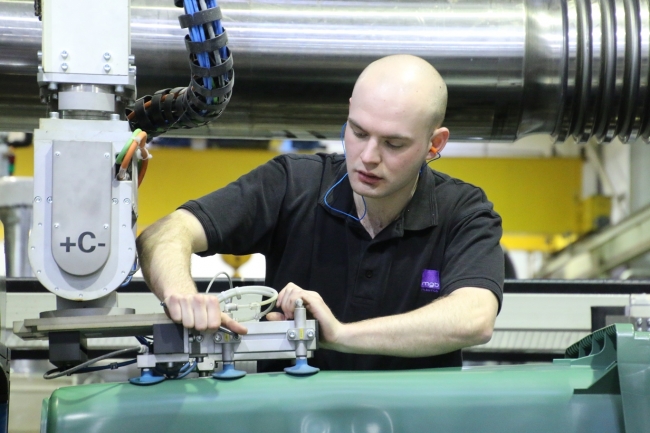 University of Sheffield AMRC Training Centre apprentice, Oliver Marsh, has scooped a major industry apprenticeship award for his role in helping the UK's largest manufacturer of wheelie bins reduce the cost of its production processes by more than £135,000 a year. The 21-year old aspiring rock musician, an apprentice with the OnePlastics Group, was the clear winner in the plastic industry's equivalent of the Oscars – Polymer Apprentice of the Year Award. Barnsley-born Oliver, who works in the state-of-the-art, highly automated MGB Plastics factory in Rotherham, said he was delighted to win the award: "It's a privilege and an honour to get this award. Working at MGB has been brilliant; the company has given so much support and encouragement. My mentors at work have taught me how to use lean techniques and processes to drive improvements in productivity and performance."
Read more
4. Confident manufacturers plan to invest and create jobs in 2018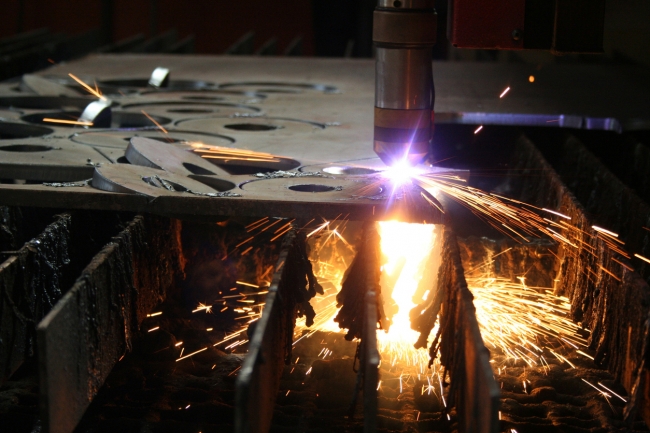 The majority of UK manufacturers are confident of growing their businesses in 2018 and many plan to boost investment and create jobs as order books continue to grow, according to the latest Business in Britain report from Lloyds Bank. The survey of over 200 British manufacturers – two-thirds of them exporters – found that 59% are expecting business activity to increase over the next 12 months. Although this is down marginally from 62% in July, the percentage of firms confident of growth in 2018 is higher than the pan-sector UK average of 56% and six points above the level recorded by manufacturers immediately after the EU referendum. A third of firms in the sector (33%) are expecting to step up investment this year and only 18% plan to invest less. Meanwhile, one in four (26%) of manufacturers expect to create jobs in 2018 and most think their turnover will either increase (47%) or hold steady (37%).
Read more
5. McLaren's £50m MCTC in Sheffield nears completion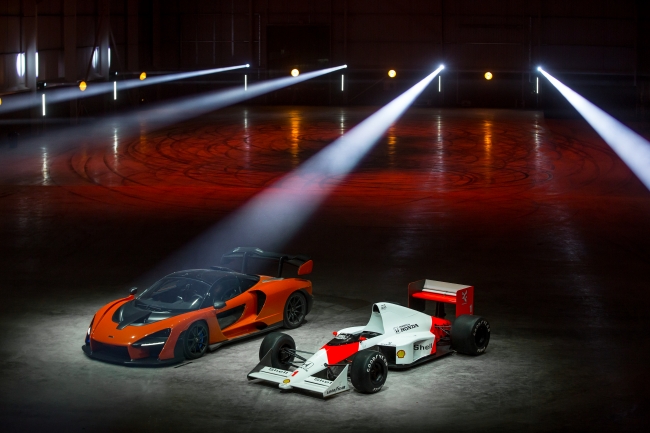 A key milestone was marked this week at the Yorkshire manufacturing centre, that from 2019, will start producing carbon fibre tubs for McLaren Automotive. As darkness descended at the £50million McLaren Composites Technology Centre (MCTC) nearing completion in the Sheffield region, McLaren Automotive Chief Executive Mike Flewitt was on-hand to illuminate the famous marque's sign. The event provided the first glimpse inside the new composites technology centre which, when open, will be home to McLaren's second production facility and the first ever outside of its native Woking. Over 40 McLaren employees are already based in Sheffield, housed at the University of Sheffield's Advanced Manufacturing Research Centre. When fully operational, around 200 people will work at the MCTC, which will supply carbon fibre tubs to the McLaren Production Centre in Surrey where the company's sportcars and supercars are hand- assembled.
Read more
---
Our favourite #GBmfg & #UKmfg tweets of the week
Great news for the Airbus wing factory in Broughton as £11.5bn Emirates order helps secure the future of the A380 https://t.co/iKXth9rgXy #Wales #GBmfg🇬🇧 pic.twitter.com/Nzl6zr3Vju

— Jefferson Group (@Jefferson_MFG) 18 January 2018
Interested in seeing inside the world-class facilities that make up the @HVM_Catapult? This video gives a taster of the 7 centres that make up the HVM Catapult https://t.co/dwQz6ZwsQt #ukmfg #gbmfg pic.twitter.com/v5ouDNVycV

— HVM Catapult (@HVM_Catapult) 16 January 2018
Continuing on where 2017 left off we have just received another order for 500 units to #Export to the USA. We think #ExportingisGREAT 👍🇬🇧🏭 #GBmfg #UKmfg pic.twitter.com/LHrXdpags9

— Howdon Power #🇬🇧🏭 (@HowdonPower) 16 January 2018
German car manufacturer @BMW to recruit 60 new apprentices across its UK manufacturing plants https://t.co/RZI1vXN9V4 #STEM #GBmfg🇬🇧 pic.twitter.com/ZOm3dkRoTX

— Jefferson Group (@Jefferson_MFG) 15 January 2018
Cotton: The mills are alive with the sound of sewing. In case you missed the great exposure for our Textile survey on the BBC over Christmas #GBmfg #Britishtextiles https://t.co/FX1EOYeP2g pic.twitter.com/SI5ddxmwB6

— Make it British 🇬🇧 (@MakeItBritish) 15 January 2018
---
Recommendation roundup
Our picks of the best manufacturing and business related content that caught our attention this week.
1. We're going to need a bigger boat: UK yacht makers buoyant as buyers cash in on Brexit / via @guardian
The collapse in the value of the pound since the referendum vote in June 2016 has fuelled a boom in British boat building as the vast majority of UK-built yachts are sold overseas. Boats and equipment sales totalled £3.1bn last year – a 3.4% increase on 2016 and the best year since before the 2008 financial crisis. "We suddenly became 15 to 20% cheaper than our competitors in Europe and the US [after Brexit]," said Russell Currie, managing director of Fairline Yachts. Currie said 95% of the company's yachts, the biggest of which sell for several million pounds, are exported so the collapse in the pound has made its vessels better value compared to European and US rivals. "That doesn't mean that only 5% of owners are British," he said. "Most of them are British but they are buying them in a sunnier climate than ours." Brexit has also helped Fairline recover from collapsing into administration two years ago. "We've gone from zero employees, with zero contracts and zero dealers in January 2016 to more than 380 employees, and a full order book," Currie said. "We've sold 162 boats in the last two years … no, 163, we sold one this morning."
Read more
2. Why we need more super hackers to take on the world's cyber-terrorists / via @medium
From software engineers on the frontline to ethical hackers who can crack any code, cybersecurity experts are in high demand.  Hacking used to be a favorite pastime of fraudsters and low-level criminals; now it's one of the main threats to international security and political stability. "Thanks to the Internet of Things, physical products are increasingly merging with the digital," says Rolf Reinema, Head of IT Security for Siemens worldwide. "And this exposes a whole host of vulnerabilities for cyber-terrorists and hacktivists to exploit."
Read more
3. The World's Biggest Octocopter Drone Is Basically A Flying Truck / via @FastCoDesign
Boeing's first cargo drone prototype – a Godzilla of an octocopter that is the largest ever made – is an indication that the world's biggest aerospace company believes that autonomous civilian drones are the future of commercial shipping. At 747 pounds, Boeing's prototype is a monster. In a press release, Boeing Chief Technology Officer Greg Hyslop said that the prototype is a major step for Boeing "to really change air travel and transport." For transport, Boeing imagines that these large-scale drones would serve as flying "trucks," quickly and inexpensively moving large cargo from distribution warehouses to, for example, shops in a town. They can also serve to move equipment to remote industrial facilities, like oil rigs, all without pilots.but it's no longer crazy to imagine a sky filled with these machines taking people from city centers to airports or goods from warehouses to shopping areas.
Read more
---
And finally, some bonus light hearted picks to add to your reading list this weekend:
1. Meet the escape game entrepreneur with a lock on the market / via @telegraph
Hannah Duraid has built a successful business out of trapping people in rooms that require teamwork to escape – here, she reveals why innovation will be key to survival in a saturated market.
Read more
2. Takeaways and fresh bed sheets named among Britain's top 50 luxuries / via @independent
Ever wondered why finding a plug socket on public transport makes you feel like you've won the lottery? Forget bank-breaking extravagance – turns out the small things like freshly-laundered linen, a long soak in the bath and a cosy night indoors are all we need to live in luxury. A study, which revealed the top 50 small luxuries we value the most, has shown crisp, clean sheets are what people prize above all else. The full top 50 are included in the link below.
Read more
Spot something you think we should see? Share with us! Email hello@zenoot.com and we may feature it in an upcoming post.
SaveSave