The Friday Roundup – 23/02/2018

Every Friday, we round up our top 5 most popular reads from the week, along with sharing some of our favourite finds from around the web.
This week includes expansion and growth for Burnley-based VEKA, export success for William Cook and KFC's slightly-genius fowl-mouthed apology…
Our top 5 most read this week
1. Manufacturing output growth remains robust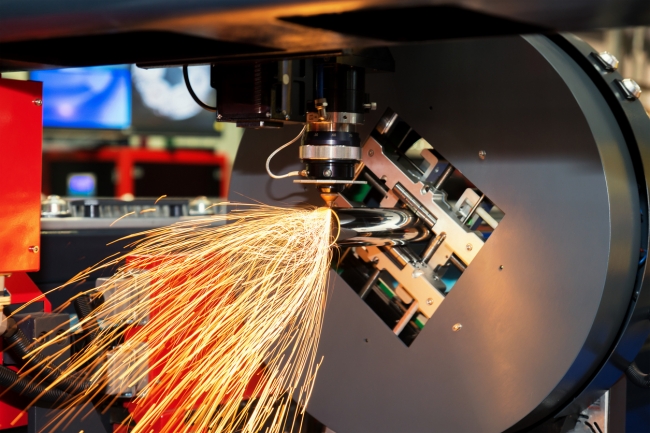 Manufacturing order books and export order books remained well above their long-run averages in the three months to February, despite weakening somewhat, according to the latest monthly CBI Industrial Trends Survey. According to the survey of 397 manufacturers, output grew at a healthy pace in the three months to February. Growth was broad-based with output growing in 16 out of 17 sub-sectors with growth predominantly driven by Food, Drink and Tobacco, and Motor Vehicle and Transport Equipment sub-sectors. Respondents anticipate that output growth will slow a little over the next three months, broadly matching the pace seen in September and October last year. Expectations for output price inflation weakened from last month's 34 year high, but remain above the historical average. Meanwhile, stocks were considered to be above adequate levels, but below the long-run average.
Read more
2. VEKA Group to invest £5m at Burnley factory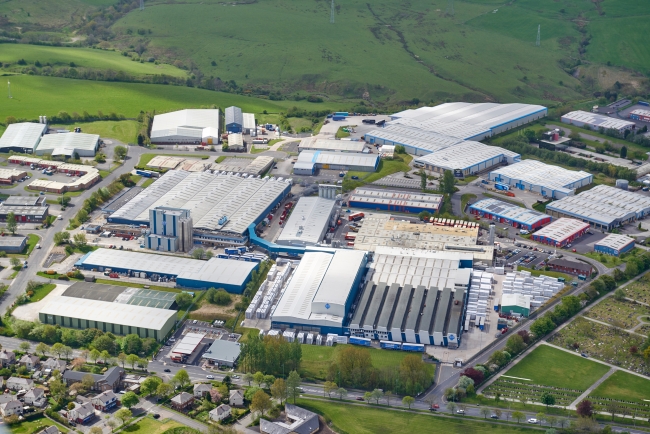 VEKA Group has announced its plans to invest £5m at its facility in Burnley. VEKA is part of the global VEKA Group; the world's largest manufacturer of extruded PVC-U products, with factories in countries across Europe, Asia, America and Russia. The company believes that investment is the best way to support customers and stay at the forefront of the industry. 2018 will see the manufacturer invest in their facilities, plant and technology at its Burnley-based site.
Read more
3. William Cook secures £5m worth of export orders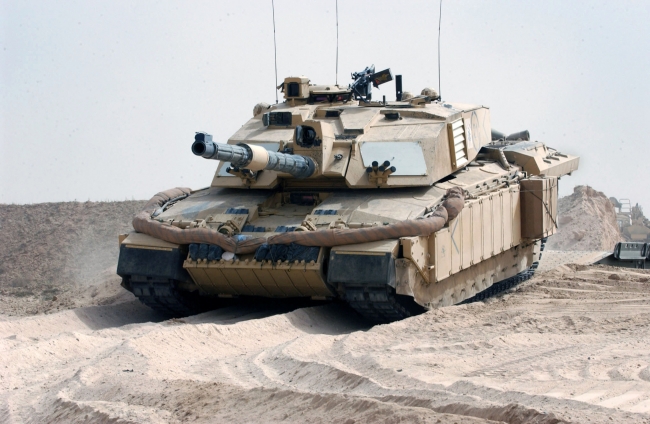 The William Cook group has won export orders exceeding £5m for its world-class tank track systems. The UK engineering company is supplying its custom-designed tracks for an allied regional power in the Middle East in a deal worth £3m. William Cook is also manufacturing tracks worth £2m for a friendly nation in the Eastern Mediterranean. William Cook is also set to unveil major new investment at its Stanhope plant in County Durham later this year. The group's defence division is on target for a record year with sales in excess of £25m. The sixth generation, family-owned business is one of only two specialist designers and manufacturers of track systems for armoured vehicles in Europe. It is also an expert in cast armour and other high-grade metal parts for tanks, planes and submarines.
Read more
4. The trials and tribulations of manufacturing a mechanical watch under 6mm high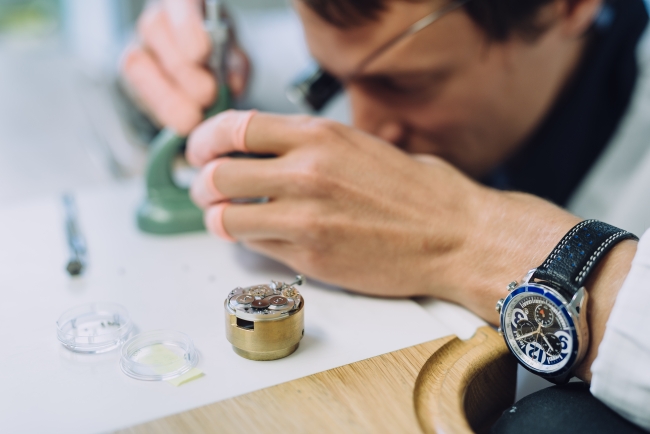 Creating a new watch is no mean feat. From the exterior materials and design, to the intricate mechanisms and components under the hood, every element must sing together in perfect harmony. Just the tiniest design or manufacturing flaw (we're talking tenths of a millimetre), and the entire function of the piece can be compromised. So when Mike France, the co-founder of British timepiece manufacturer Christopher Ward, boldly set the design and manufacturing teams the task of designing a watch less than 6mm thick, you could have heard a pin drop. Just how do you produce a mechanical watch that is less than 6mm high? Christopher Ward's Senior Designer, Adrian Buchmann, explains all.
Read more
5. Autodesk opens new technology centre in Birmingham

Autodesk has opened a new Advanced Design & Manufacturing Facility in Birmingham. The first of its kind in Europe, it houses advanced manufacturing tools and is a space for Autodesk to collaborate with customers; helping them bring their visions to life, solve some of their biggest challenges and push the boundaries of fabrication techniques. From hybrid manufacturing to human-robotic collaboration, and clay milling, customers and partners, both large and small, can explore a range of techniques to see how they can benefit from the future of making things. Autodesk has already invested millions in the Birmingham area, following the acquisition of Delcam in November of 2013 and, with it, a portfolio of leading-edge CAM solutions. Building on this capability, the new multi-million-pound facility has been kitted out with high-tech machines including those from from DMG Mori, Hermle, Steifelmeyer and Hamuel, as well as robots from ABB and KUKA Robotics. BMW and GKN Additive are just some of the companies that are working with Autodesk engineers at the Birmingham centre. With AD9100D certification, the team is also able to take on specialist aerospace projects too. As well as working with customers, the centre will be made available to the local education community, to highlight how manufacturing has been transformed by new technologies and inspire the next generation of engineers and product designers.
Read more
---
Our favourite #GBmfg & #UKmfg tweets of the week
UK rail industry to benefit from £88m investment in four new Centres of Excellence across the UK focused on rolling stock, digitalisation, infrastructure & testing https://t.co/0QG3n75vOA #ukmfg #GBmfg🇬🇧 pic.twitter.com/DzW9XljZBa

— Jefferson Group (@Jefferson_MFG) 21 February 2018
Manufacturing is about to cross the physical-digital divide https://t.co/CEtM0QKChv #ukmfg #IoT #IBM

— Lynsey Berwick (@LynseyBerwick) 21 February 2018
Looking forward to a great debate @bbcquestiontime and in a tremendous #ukmfg location, manufacturing being a topic close to my heart! #bbcqt https://t.co/GAbF8U2rkL

— Juergen Maier (@Juergen_Maier) 21 February 2018
30 Year Celebrations kick started @PowerJacksLtd with New HQ & Factory after one of best years ever!
Read the Full Story >> https://t.co/HH4Zvm9p3R#PowerJacksLtd #UKmfg #GBmfg #Engineeringuk #MadeInBritain #Manufacturing #Engineering pic.twitter.com/254VTdsj3d

— Power Jacks (@PowerJacksLtd) 22 February 2018
Great news for the UK's resurgent steel industry this week with Tata Steel investing £75m at its Port Talbot plant, Liberty Steel reactivating its mothballed Rotherham furnace as part of an expansion expected to create 300 jobs and British Steel set to invest £100m #GBmfg🇬🇧 pic.twitter.com/nhgFOSiiWr

— Jefferson Group (@Jefferson_MFG) 17 February 2018
---
Recommendation roundup
Our picks of the best manufacturing and business related content that caught our attention this week.
1. Apprenticeships under the microscope, a real-life case study / via @telegraph
As an alternative to the normal university route, apprenticeships are a perfect on-the-job alternative. Twenty-year-old Charlotte Hughes chose an apprenticeship at GSK over a university degree and says she couldn't be happier with the result. Here, she explains why she chose an apprenticeship and why she thinks it's a decision that more people should make.
Read more
2. The inside story of the great KFC chicken shortage of 2018 / via @WiredUK
The KFC fried chicken shortage has rumbled on for almost a week. And it's a classic lesson in logistics management. With over three quarters of its locations closed on Monday, KFC was thrust into the national news as 'the fried chicken shop that had run out of chicken'. Having become the chain's new logistics partner on February 14, the day the crisis began to take shape, DHL and its single warehouse in Rugby were put under intense scrutiny for their failure to deliver KFC's ingredients. But is the full cause of the great chicken crisis more complex? What led to the break down of the supply chain? Are DHL wrong for using one depot? And how long until the situation returns to normal? Experts Richard Wilding, professor of supply chain management at Cranfield School of Management and Samir Dani, professor of logistics and supply chain management at the University of Huddersfield's Business School provide answers and insight.
Read more
3. EEF Conference 2018 – Upbeat, engaging, motivating / via @linkedin
They came, they saw, they listened, they clapped and they even booed – when it was justified. Upbeat, engaging and motivating, the 2018 EEF National Manufacturing Conference had it all. Mike Rigby, head of manufacturing, transport and logistics at Barclays summarises and picks out his highlights from this year's conference.
Read more
---
And finally, some bonus light hearted picks to add to your reading list this weekend:
1. KFC issues fowl-mouthed apology after 'hell of a week' / via @MetroUK
It's been one hell of a week for KFC. While the chicken crisis is still not over, at least they're starting to have some fun with it all. The Colonel took out an entire page in today's Metro to say sorry. A picture of an empty bargain bucket sits on a familiar red background, but something is amiss with the logo. And in what's being described as a 'perfectly pitched apology ad' and a 'masterclass in PR crisis management', the 'KFC' logo has been cleverly replaced with 'FCK'. See the full ad and apology here:
Read more
2. You only have one more week to spend the old £10 note / via @BIUK
If you've got any paper £10 notes left, you better spend them soon, as they will go out of circulation in one week's time. The Bank of England, which has responsibility for all bank notes in the UK, brought the new polymer £10 note into circulation in September last year, and has been gradually phasing out the older, paper notes ever since. Around 211 million paper notes are still in circulation, however, and these notes will cease to be legal tender — meaning shops are no longer obliged to take them — after 11.59 p.m. (GMT) on Thursday, March 1. The Bank of England said on Thursday that the old notes will retain their face value for "all time," meaning you can exchange your old notes for new ones at the Bank of England in London (by post or in person), and some high street banks and post offices – but you will no longer be able to use them as a method of payment.
Read more
Spot something you think we should see? Share with us! Email hello@zenoot.com and we may feature it in an upcoming post.
SaveSave