The Friday Roundup – 01/12/2017

Every Friday, we round up our top 5 most popular reads from the week, along with sharing some of our favourite finds from around the web.
This week includes aircraft production growth, West Midlands, Coventry and Warwickshire investment and a look at the lesser-known term 'presenteeism'…
Our top 5 most read this week
1. Meggitt announces £130m investment in new Midlands facility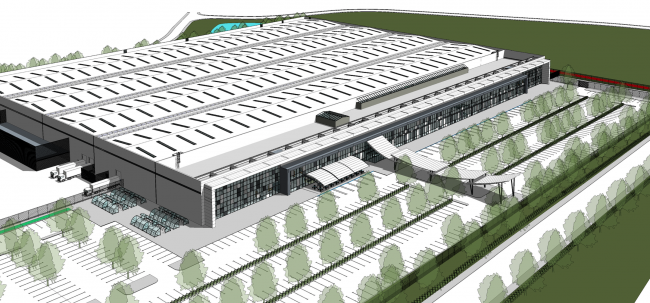 International aerospace and defence engineering group Meggitt PLC has announced plans to build a multi-million pound facility in the West Midlands. This major £130m project at a new site at Ansty Park in Coventry, developed in conjunction with partners, would bring together a number of Meggitt's existing operations and represents a significant investment in the long-term future of Meggitt's UK manufacturing capability. The facility, which would provide a base for up to 1,000 employees, strategically positions the business for future growth and will serve as a hub for next-generation aerospace innovation and R&D, and as a catalyst for world-class operational performance.
Read more
2. Airbus, Rolls-Royce, and Siemens team up for electric future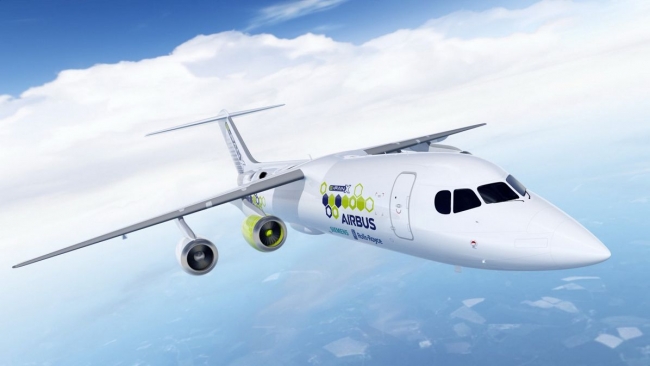 Airbus, Rolls-Royce, and Siemens have formed a partnership which aims at developing a near-term flight demonstrator which will be a significant step forward in hybrid-electric propulsion for commercial aircraft. The three companies together announced the groundbreaking collaboration, bringing together some of the world's foremost experts in electrical and propulsion technologies. The E-Fan X hybrid-electric technology demonstrator is anticipated to fly in 2020 following a comprehensive ground test campaign, provisionally on a BAe 146 flying testbed, with one of the aircraft's four gas turbine engines replaced by a two megawatt electric motor.
Read more
3. Deciphering Industry 4.0 – Smart Logistics & Mass Customisation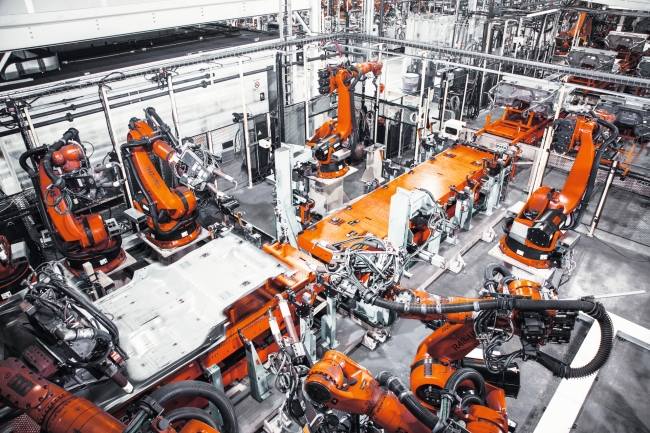 The future of making things will depend as much on smart logistics – supply and delivery – as on the smart technology in the factory. Factory technology has been developed to save companies money and resources, enable more flexible manufacturing, increase speed and offer product variation. But there seems little point in making products more intelligently to save money if the delivery process is flawed, losing money down the value chain. Autodesk and KUKA Robotics explore the use of smart logistics, mass customisation and explain how some of the new digital technologies will transform manufacturing in this free-to-download whitepaper.
Read more
4. Accelerating aircraft production deliver £2bn boost
Data released by ADS has highlighted the best October on record, which saw 120 aircraft delivered, worth up to £2.4bn to UK industry. Deliveries of 87 single aisle and 33 widebody aircraft in October set a new record for the month and took year-to-date deliveries to a total of 1138. The encouraging delivery figures come in the wake of a record-breaking Dubai Airshow, which saw new orders and commitments for up to 746 aircraft announced by manufacturers. Before November's orders are taken into account, the commercial aircraft backlog stands at 13,365, which will be worth around £210bn to UK industry as they are built and delivered in the coming years.
Read more
5. £80m of funding to create new national battery facility announced
A partnership between WMG, at the University of Warwick; Coventry and Warwickshire Local Enterprise Partnership; and Coventry City Council has been awarded £80million to establish a new National Battery Manufacturing Development Facility. The new national facility will be established in the Coventry and Warwickshire area and will enable UK based companies and researchers to come together to build and maintain a world leading position in manufacturing technologies for batteries and their components in vehicles and transportation. It will enable effective partnerships between manufacturers, researchers, and economic development leaders, while remaining independent from commercial interests and will be governed with transparency.
Read more
---
Our favourite #GBmfg & #UKmfg tweets of the week
Have you seen the EEF Photography Competition shortlist? See some amazing images that capture modern UK makers here: https://t.co/ystZzAeyGh #EEFPhotoComp #ukmfg pic.twitter.com/aNFQLFzi1h

— EEF Insights (@EEF_Insights) 29 November 2017
Global pharmaceutical giants MSD and QIAGEN to create 1,750 British jobs with £1bn+ investment in new facilities https://t.co/Ept5iBIjaN #IndustrialStrategy #GBmfg🇬🇧 pic.twitter.com/qSOUopZ8kj

— Jefferson Group (@Jefferson_MFG) 27 November 2017
A&M has launched a new website to showcase our pure precision engineering capabilities. Why not check it out! https://t.co/SG6HKHhNvs We would love to hear your thoughts… #pureprecision #ukmfg #gbmfg #manufacturing #engineering

— A&M EDM (@AandMEDM) 30 November 2017
Liberty House owner @GFGAlliance set to invest hundreds of £millions quadrupling steel production in the UK https://t.co/gXabrKOXpi #jobs #greensteel #GBmfg🇬🇧 pic.twitter.com/ahlDJ6nXEC

— Jefferson Group (@Jefferson_MFG) 28 November 2017
If you actively support STEM learning, this could be the opportunity for you and your school… Simply submit a design for our 2017 #KUKAchristmas card and if drawn, the @Demonstrailer could be visiting you! #ukmfg #weareorange #school #education #STEM #robotics #Christmas pic.twitter.com/ctOcoOz1p2

— KUKA Robotics UK (@KUKARoboticsUK) 29 November 2017
---
Recommendation roundup
Our picks of the best manufacturing and business related content that caught our attention this week.
1. Little Miss Inventor joins Mr Men and Little Miss children's series / via @telebusiness
With such celebrated characters as Little Miss Bossy and Little Miss Giggles, the popular children's series may seem an unlikely front in the battle against gender stereotypes. But the latest addition to the collection, a female engineer, is intended to be a "positive role model" for girls, the author and illustrator Adam Hargreaves has said. Hargreaves added that while his main role is "entertaining children with fun stories", another important part of his job is to come up with "positive role models" and "to challenge a stereotype, if only in a small way".
Read more
2. Opinion: Industrial Strategy / via @linkedin
The Government's Industrial Strategy was launched on Monday 29 November and many in industry were keen to see the detail after a consultation period of more than eight months since the green paper was published. Mike Rigby looks at some of the highlights of the strategy and how it seeks to tackle the productivity puzzle using five "foundations" for the new economy, based on the slightly conceptual list of 'ideas, people, infrastructure, business environment and places'.
Read more
3. Presenteeism and the hidden costs of staff who are glued to their seats / via @raconteur
The cost of absenteeism is well-known. What is less well-known is the cost of presenteeism, which may be ten times greater. Presenteeism was traditionally defined as an employee coming into work when not physically or mentally fit. The term has now been broadened to include employees who are at work but simply disengaged says Cary Cooper, Professor of Organisational Psychology and Health at the Alliance Manchester Business School. As part of a special report on Workplace Wellbeing, this article takes a look at identifying, managing and making presenteeism less likely.
Read more
---
And finally, a bonus pick to add to your reading list this weekend:
1. Despite criticism, Formula One stands by its restyled logo / via @TheDrum
Formula One unveiled their new logo last weekend sparking a big reaction amongst racing fans, with some mourning the death of the previous design and Lewis Hamilton pronouncing "I don't think the new one is as iconic". But for the sport's head of marketing, the response is almost irrelevant – the logo is but a symbol for the wave of further changes owner Liberty Media is set to make. This article looks at the reasons for the change, what they represent and the 'industry's verdict'.
Read more
Spot something you think we should see? Share with us! Email hello@zenoot.com and we may feature it in an upcoming post.