The Friday Roundup – 02/08/2019

Every Friday, we round up our top 5 most popular reads from the week, along with sharing some of our favourite finds from around the web.
This week's roundup sees Creative Composites create 132 new jobs through an £11m expansion, Project HELIX delivers a £110m boost for the Welsh food and drink industry, and UK defence export orders surge to £14bn in 2018.
Our top 5 most read this week
1. Creative Composites to invest £11m & create new jobs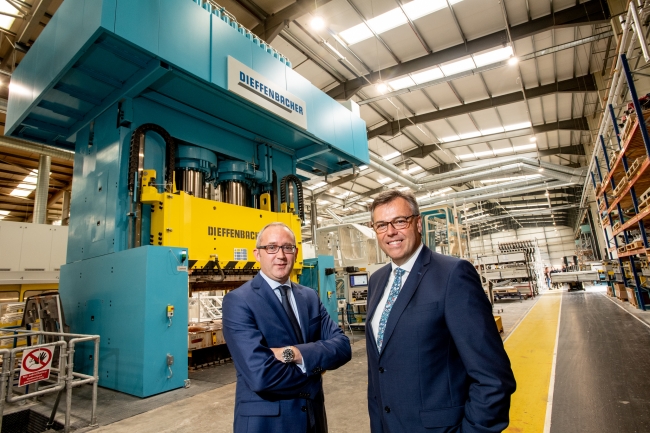 Creative Composites, a Lisburn-based manufacturer of advanced composites, is investing £11m in new machinery and expansion of its facilities to capitalise on growth opportunities for composite components. 132 new jobs are also being created as part of the expansion, half of which are already in place. Among the new technology installed as part of the investment is the UK's largest compression mould press. Creative Composites works with customers across a diverse range of industries including automotive, rail, bus & coach, off-highway and medical. Invest Northern Ireland has offered £1.5million towards this capital project part-financed by the European Regional Development Fund under the Investment for Growth and Jobs Programme 2014-2020. The new jobs being recruited include production operatives, engineering and managerial positions. Once all the jobs are in place they will generate over £2.7m annually in additional salaries to the local economy.
Read more
2. UK defence export orders in 2018 were worth £14bn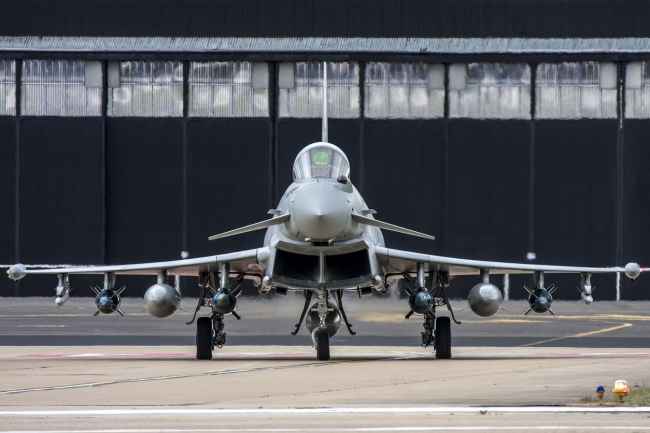 Official 2018 defence and security export statistics published by the Government show defence export orders rising to £14bn last year. The figures mean the UK remains the second-largest defence exporter globally, based on a 10-year rolling average of orders. Security exports stood at £5.2bn in 2018, with cybersecurity exports the largest component at £2.1bn in value, up from £1.8bn the previous year. ADS Chief Executive Paul Everitt, said: "The UK's defence and security industry is a world leader, trusted to deliver innovative and advanced equipment to the UK Armed Forces and our international partners. The success of our defence industry makes an important contribution to our national prosperity, delivering 135,000 jobs in the UK in this high-value sector." Further statistics can be found through the link below:
Read more
3. £30m funding announced for 'making UK manufacturing smarter'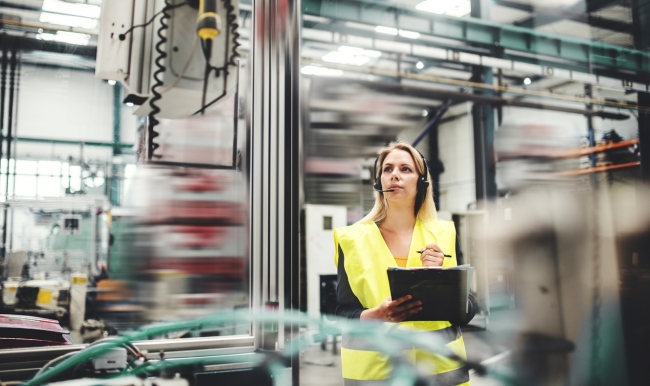 The Government has announced a new opportunity for businesses to tap into a share of £30 million to support projects that use digital technology to improve the productivity and agility of the manufacturing sector. The UK government's Industrial Strategy Challenge Fund (ISCF) Manufacturing Made Smarter Challenge aims to raise productivity by 30% by 2030 by investing in projects that support industrial digitalisation. The competition aims to support projects that can achieve short-term impact and rapid technology development through industrial digitalisation across a range of sectors from aerospace to food and drink and pharmaceutical. Businesses of any size may apply and projects can be led by any sector but must show how they could be applied to at least 2 other sectors.
Read more
4. Project HELIX delivers £110m boost for Welsh food & drink sector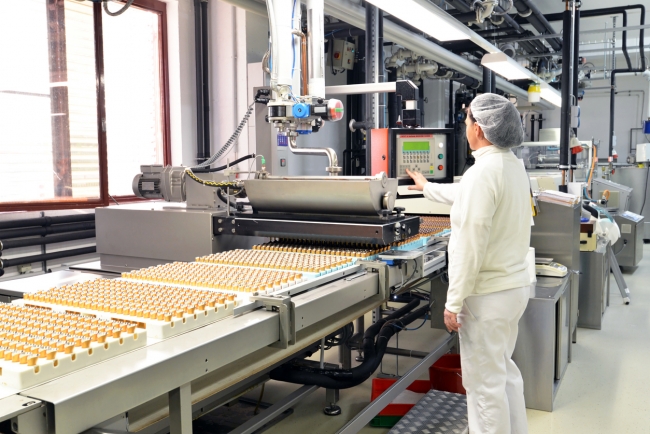 A report published by the Welsh Government shows that Project HELIX, an initiative developed to boost innovation and efficiency in the Welsh food and drink industry, has had an impact of over £110 million, since its launch three years ago. Using state of the art manufacturing facilities, the Helix project has provided technical support and bespoke training that's helped develop hundreds of new products, helped businesses innovate and be more productive through improving skills and reducing waste streams throughout the supply chain. The Welsh Government and EU-funded Project HELIX is a pan-Wales strategic initiative, delivered through Food Innovation Wales. This is a partnership of three food centres based in Cardiff, Ceredigion and Anglesey. To date, Project HELIX has delivered clear benefits to the Welsh food industry and include: 298 jobs created and 1302 jobs safeguarded, 156 new businesses supported, 241 new markets accessed and 366 new products developed.
Read more
5. First six months of 2019 sees wide-body aircraft record
Widebody aircraft deliveries reached a new record in the first six months of 2019 with 200 delivered, helping the value to UK industry of 628 deliveries overall by the global aerospace industry remain strong at up to £14.5bn. Challenges in the global aerospace industry have seen deliveries fall behind the pace set in a record 2018, while orders also fell as the backlog of aircraft orders fell to 13,866. Taking account of the headwinds facing the global aerospace industry for the remainder of 2019, ADS has revised down its forecast for 2019 aircraft deliveries by 300 to 1,489 aircraft. Engines orders remain strong as the backlog increased in the first half of 2019 to 26,578, following a 50 per cent increase in single-aisle engines being chosen for single-aisle aircraft in the backlog.
Read more
---
Our favourite #GBmfg & #UKmfg tweets of the week
Major milestone for @LondonEVCompany as it celebrates the 2,500th TX taxi built in #Coventry. Production of the low-emission model began at its Ansty Park plant in January 2018 following a £500m investment programme https://t.co/F6fwgE11v3 #UKmfg #GBmfg🇬🇧 pic.twitter.com/QgyXEQuN2y

— Jefferson Group (@Jefferson_MFG) 31 July 2019
Our new factory is here! It's the first new facility of this scale we've built in many years at our site in the UK. Work now begins on the interior ready for the arrival of our new, state-of-the art machines. https://t.co/h3IsfcU2UB #ukmfg #Aerospace #manufacturing pic.twitter.com/OJxZvsEUfJ

— Mettis Aerospace (@MettisAerospace) 25 July 2019
Inspirational advice from @BAESystemsplc engineer Billie Sequeira showing how young women can follow their engineering dreams and top the class at the same time. #careerchoices #careers #womeninengineering #diversity #engineering_opportunities #STEM https://t.co/R9J2eVw502

— The IMechE team (@IMechE) 31 July 2019
Today we can announce our British train factory will build a new fleet for @Abellio_UK's East Midlands Railway.

We have already invested millions of pounds in the #EastMidlands using suppliers from across the region. https://t.co/8Srx7Foknc pic.twitter.com/Ig15v2wBHO

— Hitachi Rail Limited (@HitachiRailEU) 30 July 2019
Calling all engineers! We've partnered with @WES1919 to create the #EngineersCensus, so you can have a voice. We want to ensure that there's an equal balance of male and female engineers at every level of seniority. Have something to say? Let us know: https://t.co/fbXNE3sGLI pic.twitter.com/Zybl51zU5t

— Royal Academy of Engineering (@RAEngNews) 27 July 2019
---
Recommendation roundup
Our picks of the business and manufacturing related content that caught our attention this week.
1. Going full circle: Industry 4.0 could play key role in driving the circular economy / via @IMechE
Industrial gases and Industry 4.0 might not seem like natural bedfellows, but in fact the filling and distribution of industrial gas cylinders is your classic circular economy, and it's one that can be dramatically improved by intelligent application of the principles of Industry 4.0. Simon Earnshaw, director of production and supply chain for Europe at Air Products, looks at the very real connection between Industry 4.0 and the circular economy.
Read more
2. What will AI really do for the water industry? / via @raconteur
Collecting an estimated 300 million pieces of operational data each day, the water sector is the ideal candidate for a big data optimisation makeover. Compared with other industries, however, the implementation of digital solutions by water and waste water utilities has been slow. In a survey of water industry leaders by engineering, consulting and construction firm Black & Veatch, one third of respondents say their data remains siloed and unintegrated, while 55 per cent consider their data management strategy to be strong and improving, though lacking full integration. From leak detection and forecasting usage, to predicting failure and preventing theft, artificial intelligence has the potential to completely transform the water utilities sector.
Read more
3. Plastic bag sales in England halved in past year / via @BBCNews
Plastic bags sales by the biggest supermarkets in England have halved in the last year, government data shows. Asda, Marks and Spencer, Morrisons, Sainsbury's, the Co-op, Tesco and Waitrose sold 549 million single-use plastic bags in 2018-19, down from one billion in the previous year. Since 2015, when a 5p charge was introduced to tackle plastic pollution, the number being used is down by 90%. Customers now buy, on average, 10 bags a year compared to 140 bags in 2014. Environment Secretary Theresa Villiers said the figures were "a powerful demonstration that we are collectively calling time on being a throwaway society."
Read more
---
And finally, some bonus picks to add to your reading list this weekend:
1. The unlikely cassette comeback isn't over yet: sales are up in 2019 / via @WiredUK
UK cassette sales are at their highest levels for more than a decade. So far in 2019, 35,000 cassettes have been sold in the UK, according to the British Phonographic Industry (BPI). That's almost double the 18,000 sold by the same point in July 2018, and by the end of 2019, it's predicted 75,000 tapes will be sold. Sony passed on the opportunity to release an anniversary model of the Walkman to celebrate its recent 40th anniversary, but with cassette sales at their highest for 15 years, is the unlikely cassette comeback still on?
Read more
2. 145 million pound coins still not returned, Royal Mint says / via @BBCNews
Twenty four million old-style £1 coins have been returned to the Royal Mint over the last year. But that still leaves 145 million outstanding – even though people have been unable to spend them in shops since October 2017. A Royal Mint official said: "Our communications campaign encouraged the return of old £1 coins when legal tender was removed. The small proportion of coins not returned can continue to be deposited into a customer's account at most high street banks in the UK."  Millions of the round £1 coins have been melted down to help create some of the new ones at the Royal Mint, based in Llantrisant near Cardiff.
Read more
Spot something you think we should see? Share with us! Email hello@zenoot.com and we may feature it in an upcoming post.