The Friday Roundup – 04/10/2019

Every Friday, we round up our top 5 most popular reads from the week, along with sharing some of our favourite finds from around the web.
This week's roundup sees Jaguar Land Rover unveil its new product design centre, UK commercial vehicle manufacturing recovers in August, plus Coca-Cola showcases a world-first with its drinks bottle made from recycled marine litter.
Our top 5 most read this week
1. Jaguar Land Rover unveils new product design centre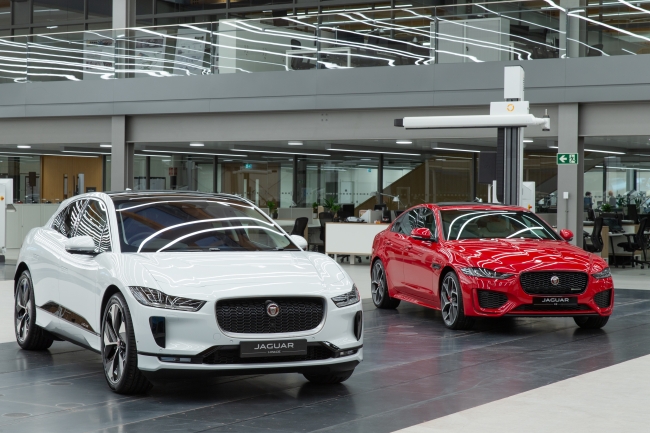 Jaguar Land Rover has unveiled its new dedicated design studio in Gaydon, Warwickshire, bringing the entire design team into one purpose-built creative space for the first time in the marque's 84-year history. The site is 4,000,000m², the equivalent to almost 480 football pitches. Gaydon is home to almost 13,000 highly-skilled engineers and designers who are developing the current and next-generation Jaguar and Land Rover vehicles. The industry-leading centre is also creating future autonomous, connected, electrified and shared mobility technologies that will enable Jaguar Land Rover's long-term, sustainable growth.
Read more
2. Commercial vehicle manufacturing recovers in August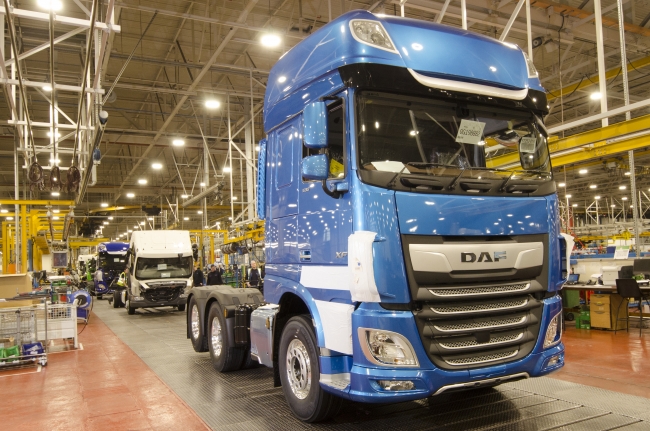 UK commercial vehicle (CV) manufacturing output surged 47.9% in August, reversing four successive months of decline, according to figures released by SMMT. New model production coming on stream positively impacted volumes in the month, as 5,544 units rolled off production lines, nearly 1,800 more than in the same period last year, marking the best August since 2012. Output for both overseas and home markets rose, up 71.9% and 17.3% respectively, emphasising the export-led nature of British CV production. Despite the strong performance, in the year to date, volumes are down -13.4%, driven by a -24.5% fall in overseas orders. Home demand is up 7.5% however, but representing some 6,500 fewer units than those made for export since January.
Read more
3. Prodrive opens new Powertrain Development Centre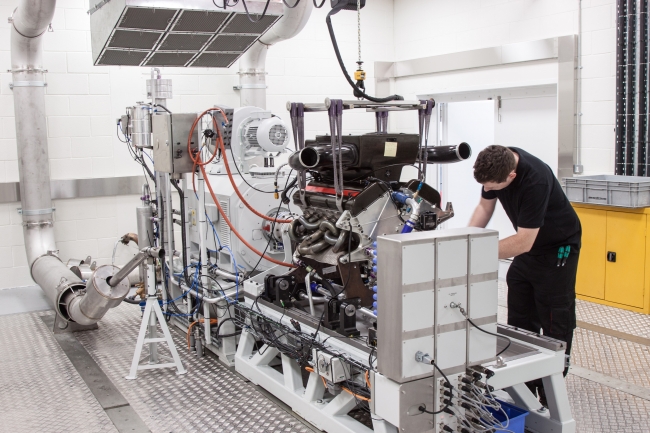 Prodrive has opened its new advanced Powertrain Development Centre (PDC), located at the Banbury headquarters of the world-leading motorsport and advanced technology business. The purpose-built facility represents a £5 million investment and was constructed over a period of six months. Its installation reinforces Prodrive's ability to develop the next generation of electric, hybrid and internal combustion engines for road and competition applications, while also strengthening the expertise and services that it offers existing motorsport and technology clients. Core to the new Powertrain Development Centre is a 660 kW transient dyno, one of the most powerful of its kind in the UK, which with temperature, humidity and pressure-controlled induction air can replicate all running conditions, while also providing cooling for engines and electric vehicle (EV) batteries and motors.
Read more
4. Classic Mineral Water to invest £3.7m & triple workforce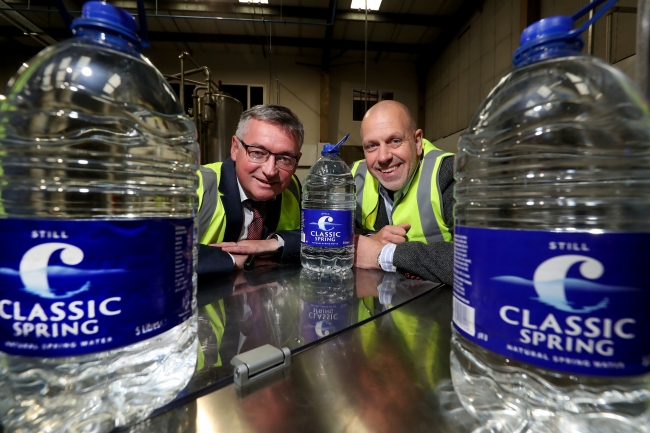 Northern Ireland-based Classic Mineral Water is investing over £3.7 million in its soft drink manufacturing company to help drive business growth. This will create 39 new jobs, almost tripling the company's current workforce. The company plans to utilise this investment to increase capacity and efficiency across the business, helping to increase sales from current levels of £2.5m to £10m over the next 3-4 years. It also has plans to create an international company presence and significantly grow its sales in Ireland and Great Britain. Specialising in flavoured water, tonics, plain water, lemonades and water coolers, the company, established in 1948, is the oldest water bottling company in Ireland. As the first company in Northern Ireland to achieve Mineral Water Status, it has built up expert knowledge, skills and experience that has allowed for this new growth to become possible.
Read more
5. Terex officially opens new £12m site in Northern Ireland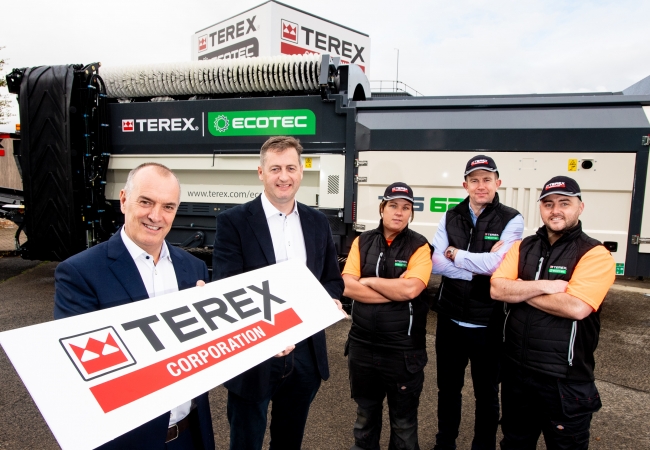 Terex, the global manufacturer of lifting and material processing solutions, has unveiled its new £12m facility in Campsie, Londonderry. The new 105,000 square foot facility manufactures heavy equipment for Terex Ecotec (waste management and recycling) and mobile conveyors, creating 100 jobs for the local region. Manufacturing at Terex Campsie is well underway and almost 40% of the initial 100 jobs have been filled. Kieran Hegarty, President of Terex Materials Processing, said, "As people, businesses and governments become more aware of their carbon footprint we're seeing enormous growth in demand for environmental equipment globally. We're excited that Terex Campsie has started producing equipment to cater for this market—the type of equipment capable of processing construction and demolition waste or everyday waste from your home—to be exported all over the world."
Read more
---
Our favourite #GBmfg & #UKmfg tweets of the week
.@TheScotsman @scot_business reports that hundreds of jobs have been saved at @ArjoCreatives in #Aberdeen via a management buy-out supported by @scotent, @scotgov and partners. https://t.co/yiNij1dd41

— Scot Enterprise News (@ScotEntNews) 26 September 2019
#HarlandandWolff shipyard saved from closure #H&W https://t.co/EeFVwJ8O4d pic.twitter.com/sIDZ6afZlk

— Belfast Telegraph (@BelTel) 1 October 2019
MAJOR EXPORT WIN: We are delighted to announce that German manufacturers @VWGroup & @Conti_Industry have both selected Barnsley-based @ABI_Electronics' test and faultfinding tech for their manufacturing plants in China. Made in Yorkshire, loved by the world! #UKmfg #GBmfg🇬🇧

— ABI Electronics 🇬🇧 (@ABI_Electronics) 1 October 2019
We're working with @WES1919 to hear your thoughts. The #EngineersCensus aims to understand the barriers to progression and retention for women and men in the engineering sector. Have something to say? Let us know: https://t.co/fbXNE3sGLI pic.twitter.com/kjb9SZGs1u

— Royal Academy of Engineering (@RAEngNews) 25 September 2019
In case you missed it: Here are more details of #Bombardier's plans for its #Belfast Belfast #aerospace #manufacturing facility:#ukmfg #gbmfghttps://t.co/sIhJu5JKam

— Ruari McCallion (@RuariJM) 2 October 2019
---
Recommendation roundup
Our picks of the business and manufacturing related content that caught our attention this week.
1. Introducing a world-first: a Coke bottle made with plastic from the sea / via @CocaCola_GB
Coca-Cola is unveiling its first ever sample bottle made using recovered and recycled marine plastics, demonstrating that, one day, even ocean debris could be used in recycled packaging for food or drinks. This sample is also the first ever example of food and drink packaging made using marine litter. About 300 bottles have been produced using 25% recycled marine plastic, retrieved from the Mediterranean Sea and beaches.  A small step for now, but the technology behind it has big implications…
Read more
2. Hypersonic jet could slash flight time from Sydney to London to four hours / via @TravellerAU
Tourists could fly from Britain to Australia in just four hours by the 2030s in an aircraft powered by a hypersonic engine being developed in Britain, the head of the UK Space Agency has said. Reaction Engines, based in Oxfordshire, are building a hybrid hydrogen air-breathing rocket that will propel a plane at Mach 5.4 – more than twice the speed of Concorde – and at Mach 25 in space. The Sabre engine will slash flight times between London and New York to just an hour – with the hydrogen/oxygen engine far greener and cheaper than current air travel.
Read more
3. 'Robots don't need to be powerful, fast or precise any more' / via @TheIET
Suryansh Chandra, co-founder and co-CEO of British desktop robot arm manufacturer Automata, is on a self-proclaimed mission to automate the world of small-batch manufacturing by 'democratising robotics'. His company's literature claims that its EVA robot is the 'first robot designed with small-batch production in mind' and that shop-floor workers can learn to program the machine in a quarter of an hour. With a price tag of just under £5,000, EVA is also bringing robots within reach of tasks that had once been thought of as too small to be automated.
Read more

---
And finally, some bonus picks to add to your reading list this weekend:
1. What do you do with 24 tons of beetroot stockpiled for Brexit? / via @markets
To imagine the dilemma companies face when preparing for Brexit, think of 24 tons of beetroot. After the UK's departure from the European Union was delayed in March, Nimisha Raja, chief executive officer of snack producer Nim's Fruit Crisps, was forced to rent a chilled container to store the 20,000 kilogram mountain of the crimson vegetable she'd ordered in anticipation of disruption.
Read more

2. What my 10-year-old taught me about industry innovation / via @QuartzAtWork
When Tom Puthiyamadam invited his 10-year-old son and 11-year-old godson to come to work and hang out at a problem-solving workshop with him for the day, he expected it to be an average bring-your-kids-to-work day. As it turned out, they showed Tom and his colleagues how they can change the game. While the professionals in the room were trying to figure out how to get a bot to take notes for them, these boys wanted to end homelessness. With books. And driverless cars.
Read more
Spot something you think we should see? Share with us! Email hello@zenoot.com and we may feature it in an upcoming post.