The Friday Roundup – 05/07/2019

Every Friday, we round up our top 5 most popular reads from the week, along with sharing some of our favourite finds from around the web.
This week's roundup includes a look inside Airbus' Broughton factory, JCB secures its biggest ever UK Loadall order, plus Nestle's new snack bar wrapper is hailed as a world first for recycling.
Our top 5 most read this week
1. See Inside: The Airbus factory in Broughton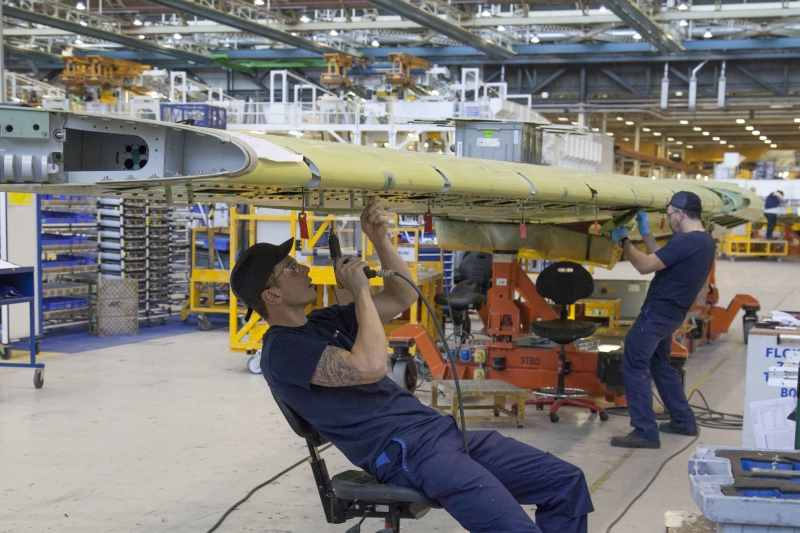 Airbus' Broughton factory in Flintshire, North Wales, has a proud aeronautical history and is where aviation classics such as the Vickers Wellington and Lancaster and De Havilland Comet and Mosquito aircraft were produced. Today, the site is responsible for assembling wings for the entire family of Airbus commercial aircraft, including the A320 and A330 Families, the A380 and the next generation A350XWB (extra wide body) aeroplanes. In the latest instalment of 'See Inside', we take a look around and explore some of the key facts & figures behind the site.
Read more
2. JCB secures largest ever UK Loadall order worth £75m
JCB has secured the biggest single order for Loadall telescopic handlers ever placed by a UK customer as part of a two-year deal worth more than £75m. Ardent Hire Solutions, one of the country's leading plant hire companies, and the UK's largest telehandler hirer, has invested in a fleet of 1,100 Loadalls ranging from the compact 525-60 through to the 550-80. The company is also investing in a fleet of 3CX backhoe loaders, rough terrain fork lifts and the flagship 7T Hi-Viz site dumpers that address key safety concerns experienced on construction sites today. The machines are built at JCB's Staffordshire factories, powered by JCB engines from JCB Power Systems factory in Derbyshire and with transmissions and axles from JCB Transmissions in Wrexham. They are also fitted with the latest JCB LiveLink telematics fleet management system giving real-time information on the machines' operation and safe usage.
Read more
3. Pilkington makes £3m machinery investment at UK glass factory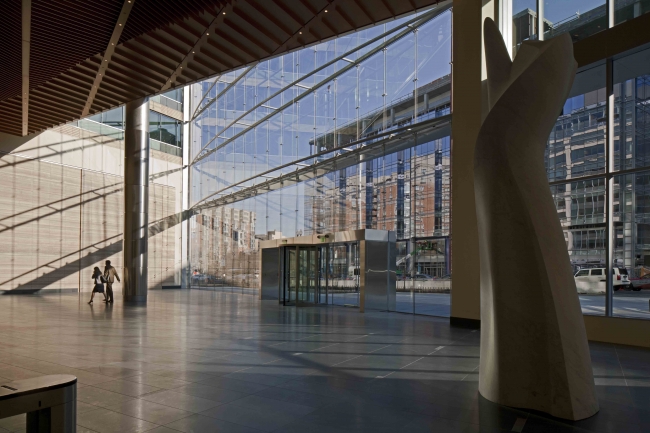 Pilkington United Kingdom, part of the NSG Group, has invested more than £3m in new technology to increase its capacity to manufacture Pilkington Planar™ and meet growing market demand for its internationally sold structural glazing system. The glass manufacturer has invested in a new state of the art toughening furnace, an increased capability heat soak oven, and a glass measuring device. Each will be used as part of the manufacturing process for its Pilkington Planar™ structural glazing system and associated products. The new toughening furnace, due to be operational by August, will be located at the Pilkington Architectural site in St Helens. It's expected to help the company manufacture increased volumes of the Pilkington Planar™ System. Meanwhile, the newly developed glass measuring device will enhance the manufacturer's quality control systems and processes for the benefit of customer and end-clients. UK-manufactured Pilkington Planar™ glass has been recently installed in international projects including the Al-farwania Court Complex and Hawally Courts Complex both in Kuwait; the 601 Massachusetts Avenue development in Washington DC; the American Dream Mall in New Jersey; and the Valley Fair Mall, California.
Read more
4. Rheinmetall and BAE Systems officially launch new joint venture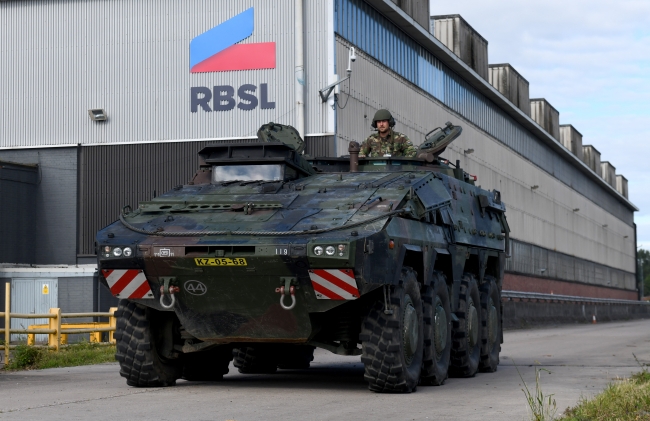 Rheinmetall and BAE Systems have officially launched a new, independent UK-based joint venture for military vehicle design, manufacture and support – known as Rheinmetall BAE Systems Land (RBSL). Headquartered in Telford, the joint venture will sustain around 450 jobs across the UK and is well positioned for future growth. RBSL intends to play a major role in manufacturing the Boxer 8×8 for the British Army's Mechanised Infantry Vehicle (MIV) programme and other strategic combat vehicle programmes, while also providing support to the British Army's in-service bridging and armoured vehicle fleets. Peter Hardisty, formerly of Rheinmetall UK, has been appointed as Managing Director of the new company. He said: "RBSL is a new business drawing on the significant strengths and expertise of both BAE Systems Land UK and Rheinmetall. Our employees in Telford, Bristol, and Washington (UK) have a valuable skill set and extensive experience in combat vehicle engineering. With new orders, we shall be able to sustain these capabilities and expand over the coming years, seeking new opportunities in the UK and overseas."
Read more
5. Green light given for new £7.4m Institute of Productivity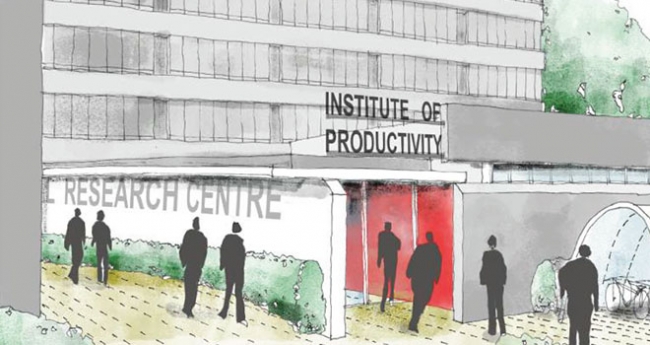 A £7.4m Institute of Productivity will be created at the University of East Anglia (UEA), helping to educate the next generation of digitally aware engineers and business leaders within modern engineering facilities. The new regional hub will enable UEA to create a dedicated School of Engineering by 2021, educating the next generation of engineers and expanding UEA's role as a regional training provider for local businesses. The Institute of Productivity will have workshops dedicated to advanced robotics, a 3D printing studio, a digital design lab and a shared studio space. A grant of £4.5 million has been agreed by the New Anglia Local Enterprise Partnership for Norfolk and Suffolk and this will be matched by UEA. Chris Starkie, Chief Executive of New Anglia Local Enterprise Partnership, said: "This is an important step in making sure that Norfolk and Suffolk businesses can continue to grow and compete within the UK and internationally. Our region's manufacturing sector is worth £5.2 billion and it underpins productivity and innovation in other sectors. Therefore, it is essential to keep investing in this sector to ensure our region benefits from the potential business and investment opportunities."
Read more
---
Our favourite #GBmfg & #UKmfg tweets of the week
Jaguar Land Rover set to invest hundreds of millions of pounds in the UK and build new electric cars at its Castle Bromwich plant in Birmingham https://t.co/tgfs2Slz4l #UKmfg #GBmfg🇬🇧 pic.twitter.com/czrmC1zKhg

— Jefferson Group (@Jefferson_MFG) 30 June 2019
Calling all young #engineers & #manufacturers & #STEM students!

Join us on 20th July in Birmingham for a revolutionary one-day festival shaking up the industry! Create, listen, collaborate and network.

Book your ticket now https://t.co/7JheyVb1TZ pic.twitter.com/X8NRHofnDb

— Make UK (@MakeUK_) 1 July 2019
Did you know: manufacturing accounts for 43.5% of turnover generated by engineering enterprises in the UK; impressive when you consider the wealth creation of civil, structural, energy, water, security etc engineering. #ukmfg @_EngineeringUK report https://t.co/M0XlbLvAXA

— Will Stirling (@WRStirling) 28 June 2019
NEW FACTORY: Great progress @rhinoproductsUK's new factory build project in Ellesmere Port – the commercial vehicle accessory manufacturer expects to open its new 87,250 sq ft production facility this autumn #Cheshire #UKmfg #GBmfg🇬🇧 pic.twitter.com/ergbPgAIYV

— Jefferson Group (@Jefferson_MFG) 28 June 2019
£390bn worth of sales generated by UK #manufacturers https://t.co/pSudybwYTd @UKmfg @TheManufacturer @ZenootUK @DrumGroup @AycliffeBizPark @SeahamBiz @PeterleeBiz pic.twitter.com/Umigs8wkX6

— Business Durham (@_BusinessDurham) 2 July 2019
---
Recommendation roundup
Our picks of the business and manufacturing related content that caught our attention this week.
1. Paper snack bar wrapper hailed as a world first for recycling / via @itvnews
Nestle has launched a new recyclable paper snack bar wrapper that can be used on a high-speed packaging line in a "world-first" technological breakthrough. The YES! snack bar range will become the first brand to convert to the new packaging made from sustainable coated paper that is widely recyclable and will degrade in a marine environment within six months. The 300 bars-per-minute "flow wrap cold seal" packing process has previously only been suitable for use with more durable plastic films and laminates. But the team at Nestle took just 10 months to create the paper wrapper and adapt production lines to ensure the bars are kept in perfect condition during packaging, transport and storage.
Read more
2. Amazon to add over 2,000 jobs in Britain this year / via @Reuters
Amazon will add over 2,000 permanent jobs in Britain this year, taking the US retail giant's UK workforce to more than 29,500. The company said the jobs will be at its UK head office in London, in research and development, Amazon Web Services and operations. The roles include entry-level positions at warehouses as well as engineers, software developers, data scientists, and cloud and machine learning experts. In 2018, Amazon added 2,500 permanent jobs in Britain, its biggest market in Europe. On Tuesday, the retail giant said it would create 1,800 permanent jobs this year in France, its second-biggest European market.
Read more
3. How Unilever is using AI to 'democratise' upskilling / via @MarketingWeekEd
Unilever is introducing an online talent marketplace for its staff that uses artificial intelligence (AI) to help them identify new career opportunities and areas where they can upskill in a bid to "democratise" learning. The marketplace, dubbed FLEX Experiences, uses technology from startup InnerMobility by Gloat. It works by asking employees to build a profile of their current skills and areas they are looking to improve in. It then uses AI to help teams identify opportunities across the business that fit with those goals, for example to work on projects that will help them gain new experience or expertise.
Read more
---
And finally, some bonus picks to add to your reading list this weekend:
1. Berlin Brandenburg: The airport with half a million faults / via @BBCNews
Berlin Brandenburg or BER, the new, state-of-the-art international airport built to mark reunified Germany's re-emergence as a global destination, is a bold new structure, costing billions, and was supposed to be completed in 2012. But it has never opened. No passengers have ever emerged from the railway station, which is currently running only one "ghost train" a day, to keep the air moving. No-one has stayed at the smart airport hotel, and huge luggage carousels are being given their daily rotation to stop them from seizing up. With a list of more than half a million problems to fix, the company running the airport promises it will finally open next year, which would make it at least eight years late, as well as billions over budget. So what on earth has happened in Germany, one of the world's leaders in efficiency and engineering?
Read more
2. How Glastonbury builds a city-sized phone network for just one weekend / via @WIRED
When Glastonbury Festival comes to Worthy Farm, it turns the normally-sleepy patch of Somerset countryside into a temporary city, population circa 200,000. "You're looking at a city the size of York that all needs to be set up in the space of two or three weeks," says Tom Bennett, EE's mobile innovation director. EE has provided mobile network coverage to Glastonbury for 19 years, which means building the on-site infrastructure each year from scratch to support festival-goers and their growing data demands. In 2010, data usage over the Glastonbury network reached 0.11 terabytes. In 2013, the first year of 4G at the festival, it jumped to 12.3, and this year it's expected to pass 60 terabytes. Here's how Worthy Farm copes with the increasing demand:
Read more
Spot something you think we should see? Share with us! Email hello@zenoot.com and we may feature it in an upcoming post.