The Friday Roundup – 09/03/2018

Every Friday, we round up our top 5 most popular reads from the week, along with sharing some of our favourite finds from around the web.
This week includes a JCB employment boost, top accolades for young engineer Judith Mair and a look at Britain's Top 50 day-to-day 'fun little victories'…
Our top 5 most read this week
1. Manufacturers begin year with foot hard on the pedal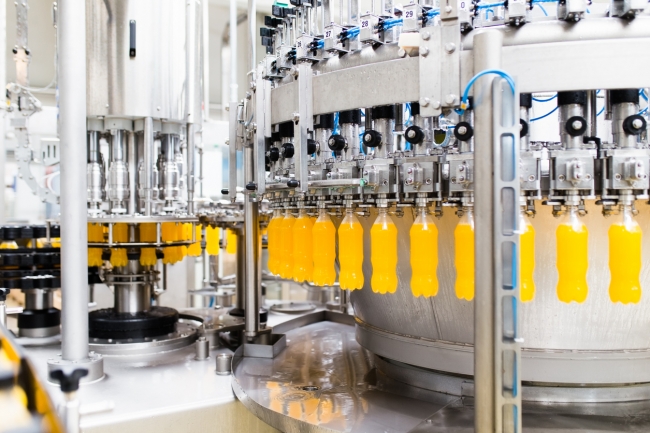 Britain's manufacturers have begun 2018 in the same upbeat manner they left last year on the back of the continued improvement in global demand together with a pick-up in the UK market, according to a major survey published by EEF and BDO LLP. According to the Outlook Q1 survey, manufacturers are continuing to ignore the ongoing political uncertainty at home as improved global demand, from European and capital equipment markets in particular, continues to feed growth across most of the manufacturing supply chain. Two thirds of manufacturers saw the EU as offering good prospects for growth (59% in Q4 2018) with the next best markets of Asia and North America seen as supportive by around a quarter of companies. As talks on Brexit loom, the clear and substantial importance of European markets to UK manufacturers, backs EEF's view that it is essential the Government seeks an agreement with the EU which maintains trading arrangements as close as possible to those which currently exist.
Read more
2. Young Scottish Apprentice is Best of British Engineering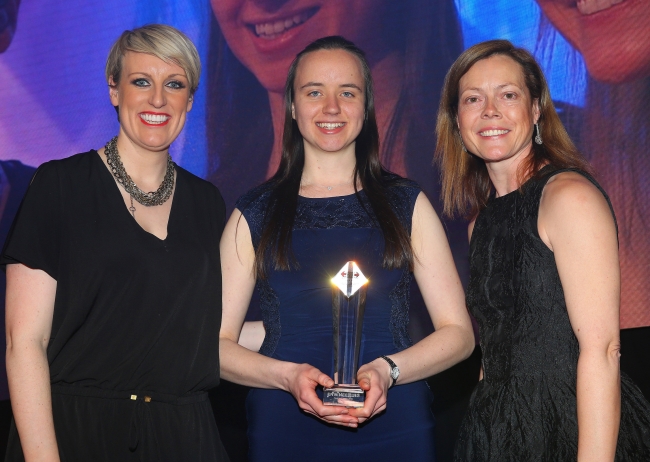 A talented young engineer has been named as the Best of British Engineering at the prestigious Semta Skills Awards 2018 in London. 21-year-old Judith Mair, who works for Rolls-Royce in Derby, received a standing ovation from more than 500 luminaries from the world of engineering – who hailed her meteoric rise to success. Judith also won the Apprentice of the Year award category, sponsored by MBDA UK. She said: "I am humbled and honoured to be named Best of British Engineering. I don't feel I deserve it because there are so many others out there who work hard for their companies. I am in shock." As a passionate ambassador of apprenticeships and engineering, Judith has also volunteered at numerous Rolls-Royce Apprenticeship open evenings and Skills Festivals, hosted work-experience students, explained apprenticeships to scholarship students at the British Institute of NDT headquarters and represented the company at Parliament.
Read more
3. INFINITI launches 2018 Engineering Academy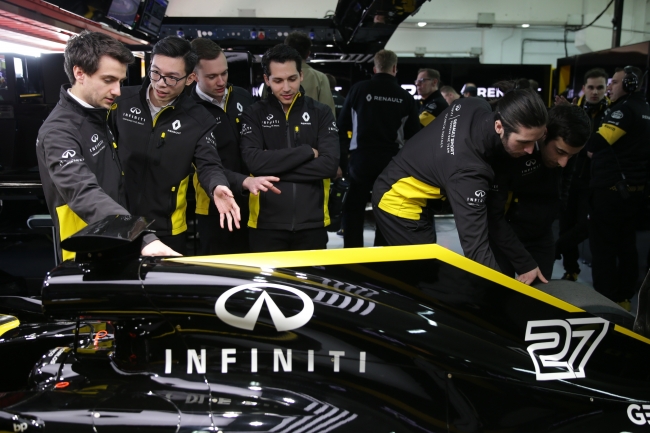 For the fifth consecutive year, INFINITI is seeking seven of the best young engineering students from across the world to work with both INFINITI Motor Company and the Renault Sport Formula One™ Team through their highly successful INFINITI Engineering Academy. Aimed at highly driven engineering students wishing a career opportunity of a lifetime, the academy offers a unique 12-month placement to work alongside world-leading engineers at the cutting edge of the automotive and motorsport industries, complete with travel, accommodation, a salary and access to an INFINITI company car. For 2018, seven global regions will participate – Asia & Oceania, Canada, China, Europe (including Russia), Mexico, Middle East and United States, each offering one of the seven places available.
Read more
4. JCB creates 600 new jobs to meet unprecedented demand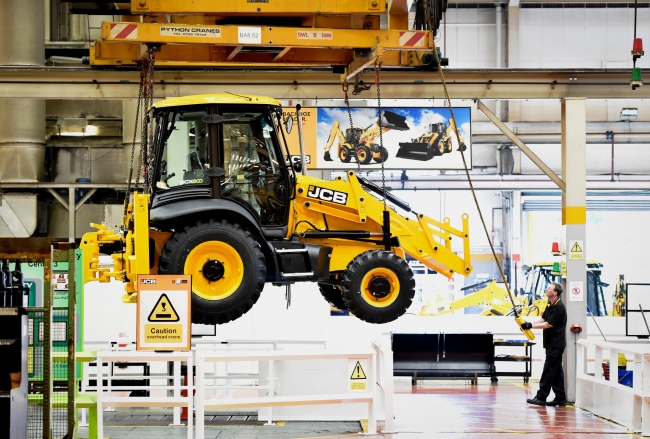 Unprecedented global demand for JCB equipment will see the company create 600 new jobs in the next three months – with 200 available for immediate start. A very healthy order book at the Staffordshire-based company means JCB needs over 200 operatives immediately; including welders, paint sprayers and assemblers. A further 400 staff will be required within 12 weeks. Worldwide growth in the construction sector has led to record demand for many of the product lines manufactured at JCB's Rocester, Cheadle, Rugeley and Foston plants. In addition to the 600 production line opportunities, JCB has vacancies for more than 100 permanent employees in engineering and other staff professions at its World Headquarters in Rocester and sites across the UK.
Read more
5. Omega Plc investing £20m in South Yorkshire

Omega Plc, a leader in the design and manufacture of high-quality fitted kitchens and furniture is currently in the process of investing a total of £20m at its facility in Thorn, South Yorkshire. Inspired by the principles of great British craftsmanship and design, the manufacturer supplies British-made kitchens throughout the UK via a network of specialist retailers as well as to developers and house builders through Omega Contracts. The firm announced a multi-million-pound investment and expansion plan for its plant, which will increase production capacity to over £125m over the next two years. Omega will open the new 80,000 sq. ft./ 12m high manufacturing and warehouse facility later this year, taking the single site operation to a total of 400,000 sq. ft. Work on the expansion began in January and will be completed by October.
Read more
---
Our favourite #GBmfg & #UKmfg tweets of the week
BAE Systems set to be awarded c£1.4bn MoD contract to build 7th Astute-class submarine at Barrow shipyard https://t.co/uwknzlTn3V #Cumbria ukmfg #GBmfg🇬🇧 pic.twitter.com/RJKit1npcK

— Jefferson Group (@Jefferson_MFG) 6 March 2018
We've been celebrating International Women's Day across our business today. We also celebrate the incredible #womeninmfg who are helping shape the future of the industry – read some of their stories here https://t.co/iRx4bgZAt2 #ukmfg #inspiredmfg #IWD2018 #PressForProgess https://t.co/8zxS9kz7Au

— Caroline Gumble (@EEF_CGumble) 8 March 2018
"Apprenticeships really do make a difference to the lives of young people, I am evidence of that!" Our 2017 Apprentice of the Year @LeighWorsdale reflects on her achievements this year for #NationalApprenticeshipWeek Read more: https://t.co/XC75HOKxXR #NAW2018 #IWD2018 pic.twitter.com/HtZuMsp29p

— The AMRC with Boeing (@TheAMRC) 8 March 2018
French-owned chemicals manufacturer @SNFUKLTD completes first phase of £100m factory development at 60-acre Billingham site https://t.co/VwqBUIgEv3 #CountyDurham #ukmfg #GBmfg🇬🇧 pic.twitter.com/rmttTavnBa

— Jefferson Group (@Jefferson_MFG) 7 March 2018
Help needed! A local #Yorkshire primary school have made it to the #vex international #robot final, but they need help to get there! Please read on! These guys are the future of #ukmfg and #robotics pic.twitter.com/9eyFrkBnwJ

— Ben Morgan (@Benj_Morgan) 7 March 2018
---
Recommendation roundup
Our picks of the best manufacturing and business related content that caught our attention this week.
1. 10 reasons to hire an apprentice / via @CBIBizVoice
To mark National Apprenticeship Week, CBI asked a variety of its members why they hired apprentices – and what benefits they've seen since. From driving diversity, to benefiting from fresh thinking, here's 10 compelling reasons why you should consider hiring an apprentice too.
Read more
2. How can we make manufacturing more appealing to young people? / via @MakeItBritish
Does the UK's younger generation really not have the same work ethic as the older one? Or is it just that manufacturers are not presenting themselves in a way in which to attract them? When Make it British ran a survey in 2017 amongst UK textile manufacturers, 50% said that they were worried about the age of their current workforce. They gave feedback such as "the UK's younger generations don't have the same work ethic as the older generations" and "it's just not seen as an inspiring career for young people." But is this really true? Or do youngsters just have a different idea about what their working life should look like? After all, companies such as Google don't seem to have a problem attracting young people. They get over 2 million job applicants a year and the average age of their workforce is 30. Facebook's is even younger at 28. This article considers why manufacturers may be having trouble appealing to young people, and what they can do about it.
Read more
3. Five lessons from women in engineering / via @SiemensCareers
Despite an improvement in recent years, let's face facts — there remains a serious shortage of women pursuing careers in engineering. Europe-wide, women represent only 20% of the engineering workforce, with Switzerland and the United Kingdom having the greatest deficits. To mark International Women's Day, five female engineers share the lessons they have learnt while working in a male-dominated industry.
Read more
---
And finally, some bonus light hearted picks to add to your reading list this weekend:
1. Your next car might be a subscription / via @FastCompany
Instead of owning one car, what if you got whatever car you want, just when you needed it? In a bid to keep potential customers from defecting to ride-hailing services and foregoing personal car ownership, brands like Volvo, Cadillac, and Porsche are responding by offering more flexible options and upending the traditional retail model by developing app-based monthly subscription services that provide vehicles on demand. "We are seeing a new way of having a car," says Volvo President and CEO Håkan Samuelsson. "That's why we're offering a flat rate independently of your age or where you live. People living in big cities normally pay a very high insurance fee." Ultimately, subscription models could prime consumers to expect greater variety. Why should they stick to the same set of wheels when they actually need an all-wheel-drive SUV for winter, a convertible for summer, and a pickup truck on moving day? Although this appears to be only piloting in the US currently, this could speed the march towards the mobility-as-a-service model, where people only pay for the transportation they use.
Read more
2. Finding money in a coat pocket considered life's greatest small victory  / via @Independent
Life's greatest small victory is finding cash in a long-unworn coat pocket, a new survey has found. Receiving an unexpected discount at the checkout and hitting all the green lights on the way into work are also considered some of the mundane but rewarding little victories we experience in day-to-day life. The study also found 24 per cent of people allow themselves a moment of celebration when a social event they were dreading gets cancelled. And one in 10 are quietly impressed when they insert a USB stick the correct way around – first time. The full top 50 'little victories' are included in the link below.
Read more
Spot something you think we should see? Share with us! Email hello@zenoot.com and we may feature it in an upcoming post.