The Friday Roundup – 12/07/2019

Every Friday, we round up our top 5 most popular reads from the week, along with sharing some of our favourite finds from around the web.
This week's roundup sees the all-new MINI Electric unveiled at its Oxford plant, Princes completes phase one of its huge £80m Long Sutton investment, plus, the Sony Walkman turns 40 – here's how listening to music has changed over the years…
Our top 5 most read this week
1. New MINI Electric unveiled at Oxford plant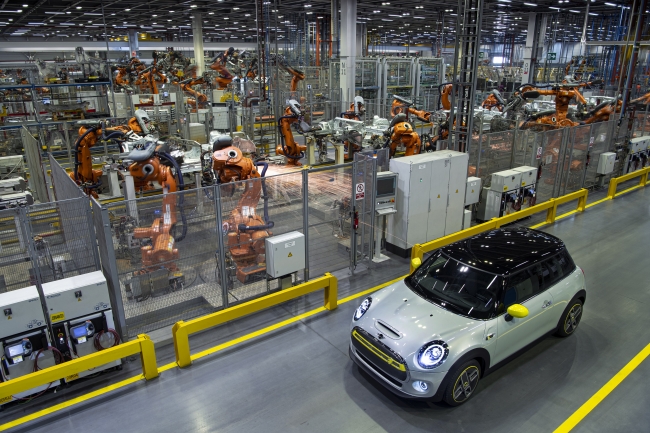 MINI has unveiled the new MINI Electric at its Oxford plant, the home of the brand where the very first Mini was built 60 years ago. After 15,000 potential customers already expressed an interest in the car, the official order books are now open. Manufacturing will begin in late 2019, with first deliveries in the spring of 2020 and exports headed around the world. The MINI Electric will be fully integrated into the production process at Oxford, running down the same lines as all the conventional models. Oxford plant managing director, Peter Weber, said: "This plant builds 1000 cars per day, with a new MINI coming off the line every 67 seconds, so the integration gives excellent production flexibility and allows supplies of the new model to be adjusted according to demand. This is such a proud moment for every single one of our team."
Read more
2. JLR confirms plan to build electric vehicles at Castle Bromwich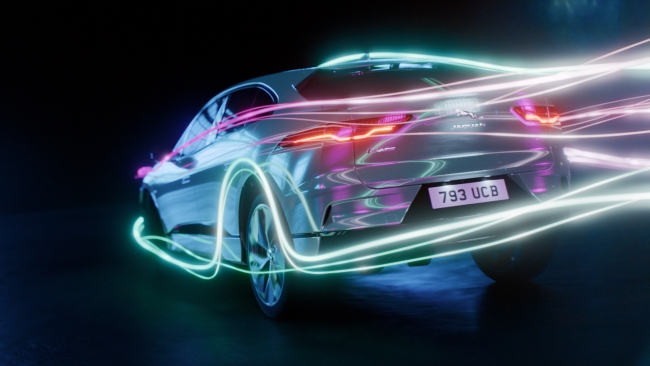 Jaguar Land Rover has confirmed plans to manufacture a range of new electrified vehicles at its manufacturing plant in Castle Bromwich. The company said the announcement is the next significant step in delivering on its commitment to offer customers electrified options for all new Jaguar and Land Rover models from 2020. The first new electric car to be produced at the plant will be Jaguar's flagship luxury saloon, the XJ. The news was confirmed to workers at Castle Bromwich as production of the current XJ came to an end. The announcement, which safeguards several thousand jobs in the UK, is the next stage in execution of Jaguar Land Rover's electrification strategy. In January, the company confirmed plans to bring battery and Electric Drive Unit (EDU) assembly to the Midlands with investment in new and existing facilities.
Read more
3. Princes completes first phase of huge £80m Long Sutton investment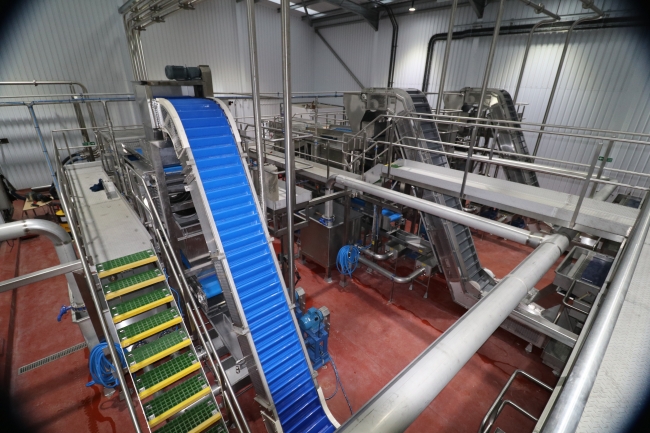 Princes has completed the first phase of a planned £80m investment in its Long Sutton site in Lincolnshire with the opening of a new pea plant at the facility. The investment is Princes biggest ever capital investment and Long Sutton is the firm's largest food production site in the UK, producing a range of canned products including peas, pulses, beans, bean meals, fruits and canned ready meals. The core investment project at Long Sutton is worth over £63m and is set to continue over a two year period, during which the factory will remain fully operational. The project will involve the refurbishment and development of significant aspects of the site including a new raw material warehouse and handling facility, and a flexible production line for canned ready meals. A further £17m is also being invested in capital projects over the same period, including a replacement hydrostat cooker, a soft water plant and new anaerobic digester, which processes waste into biodegradable material.
Read more
4. See Inside: The Airbus factory in Broughton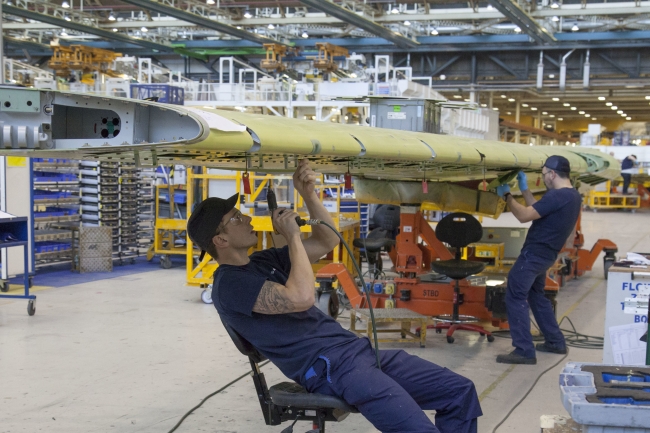 Airbus' Broughton factory in Flintshire, North Wales, has a proud aeronautical history and is where aviation classics such as the Vickers Wellington and Lancaster and De Havilland Comet and Mosquito aircraft were produced. Today, the site is responsible for assembling wings for the entire family of Airbus commercial aircraft, including the A320 and A330 Families, the A380 and the next generation A350XWB (extra wide body) aeroplanes. In the latest instalment of 'See Inside', we take a look around and explore some of the key facts & figures behind the site.
Read more
5. AE Aerospace officially opens new state-of-the-art factory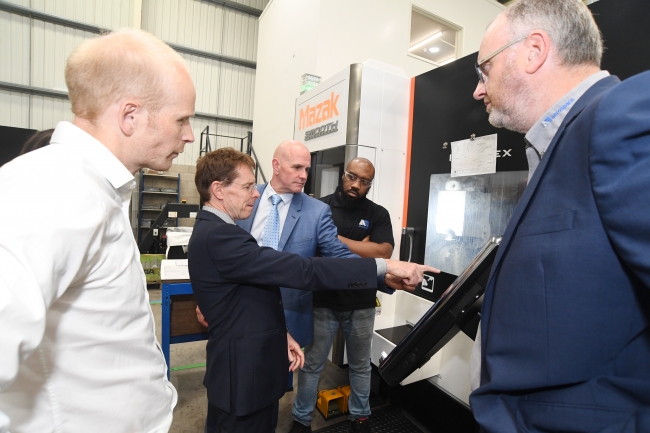 AE Aerospace has officially opened its new 16,500 sq ft factory in Birmingham. The state-of-the-art facility was opened by the Mayor of the West Midlands, Andy Street, at an event to celebrate a major milestone in the company's 23 year history. AE Aerospace supplies precision machined components to the aerospace, marine, defence and advanced engineering markets and has had to increase capacity to meet growing global demand. AE Aerospace got the keys to its new factory at the end of last year and has spent the last few months relocating and scaling up its manufacturing capabilities. Over the last five years, the business has more than doubled productivity and seen a seven-fold increase in sales. The manufacturer had outgrown its original premises and needed a facility four times the size to fulfil its order book and meet its next goal of doubling turnover by the end of 2020.
Read more
---
Our favourite #GBmfg & #UKmfg tweets of the week
Coventry's new £108m UK Battery Industrialisation Centre (@UK_BIC) launches major recruitment campaign with more than 100 jobs available https://t.co/Y3Ho46mTZv #UKmfg #GBmfg🇬🇧 pic.twitter.com/80oSWUn1gt

— Jefferson Group (@Jefferson_MFG) 9 July 2019
Without automotive, the UK would lose its hard-won status as the world's 10th biggest exporter of goods, falling to 14th place behind Belgium, Canada, Mexico and Russia. #SMMTSummit https://t.co/jwxPkccTiq… pic.twitter.com/ywj07fSESP

— SMMT (@SMMT) 8 July 2019
Just a few of the 80 pupils from 10 schools at this year's Schools #Engineering Challenge run by our #apprentices and #graduates. A massive well done to everyone who took part – especially the winners from @HenryCortNews. It was a lot of fun! #STEM #engineering pic.twitter.com/TMIYZv8EX2

— BAE Systems Maritime (@BAES_Maritime) 8 July 2019
Global demand for British goods and services at an all-time high as exports soar to record £647.1 billion https://t.co/egVgUnsoiA #UKmfg #GBmfg🇬🇧 pic.twitter.com/DQONVnZEHe

— Jefferson Group (@Jefferson_MFG) 10 July 2019
#Bentley reimagines the future of Grand Touring with the extraordinary Bentley EXP 100 GT#Bentley100Years #BentleyEXP100GThttps://t.co/Rp2qwDlct4 pic.twitter.com/sYY19H8bo9

— Bentley Motors Comms (@BentleyComms) 10 July 2019
---
Recommendation roundup
Our picks of the business and manufacturing related content that caught our attention this week.
1. Wireless electric car charging gets cash boost / via @BBCNews
The government is investing £37m in a number of projects designed to improve the charging infrastructure for electric vehicles. Char.gy, which is developing ways to deploy wireless charging technology on residential streets, has been handed £2.3m. Urban Foresight has been awarded £3m to roll out "pop-up" chargers which are built into the pavement, designed to help drivers without access to off-street parking. New UK car registrations for battery electric cars rose by 61.7% to 2,461 in June compared with the same month last year, according to figures from SMMT. However, the drop in demand for plug-in hybrid cars, fell from sales of 4,571 vehicles last June to 2,268 vehicles last month, which meant that overall the alternatively fuelled vehicle sector shrank for the first time since April 2017.
Read more
2. The Female FTSE Board Report 2019 / via @CranfieldUni
Although the percentage of women on FTSE 100 boards is on track to reach 33% by 2020, a new report has found worrying trends implying that companies are appointing women for symbolic value. The Female FTSE Board Report, produced annually by Cranfield University's School of Management, reveals that women serve shorter tenures than men (on average, female non-executive directors serve 3.8 years – with men serving 5 years) and are less likely to get promoted into senior roles. Access to the full report is available below:
Read more
3. UK economy returns to growth as carmakers end Brexit shutdown / via @guardian
The British economy pulled out of a one-month downturn to return to growth in May as carmakers resumed production in the wake of shutdowns for the original Brexit deadline. The Office for National Statistics (ONS) said UK GDP rose by 0.3% from a month earlier, when stoppages at car plants resulted in negative growth of 0.4%. However, some economists said Britain remains on the cusp of its first quarterly contraction since 2012, amid a gathering slowdown in the world economy and the rising threat of a no-deal Brexit.
Read more
---
And finally, some bonus picks to add to your reading list this weekend:
1. The Walkman turns 40 — how listening to music has changed / via @businessinsider
Watch any '80s movie and you are bound to spot it. The Walkman, the iconic cassette tape player released by Sony in 1979, has celebrated its 40th anniversary. Since then, we've evolved to CDs, iPods, and the current age of streaming services like Spotify and Apple Music. It's easy to forget how revolutionary the Walkman was for its time, and that it marked a pivotal moment in the nearly 150-year-old history of recorded music. With that in mind, here's a look at how we've listened to music through the years — from the 1800s to today.
Read more
2. Killed for spying: The story of the first factory / via @BBCNews
Piedmont, in north-west Italy, is celebrated for its fine wine. But when a young Englishman, John Lombe, travelled there in the early 18th Century, he was not going to savour a glass of Barolo. His purpose was industrial espionage. Lombe wished to figure out how the Piedmontese spun strong yarn from silkworm silk. Divulging such secrets was illegal, so Lombe sneaked into a workshop after dark, sketching the spinning machines by candlelight. In 1717, he took those sketches to Derby in the heart of England…
Read more
Spot something you think we should see? Share with us! Email hello@zenoot.com and we may feature it in an upcoming post.