The Friday Roundup – 13/03/2020

Every Friday, we round up our top 5 most popular reads from the week, along with sharing some of our favourite finds from around the web.
In this week's roundup, Nissan unveils its new £52m Qashqai press line in Sunderland, a new alliance aims to double Boeing's supply chain in Scotland, and the acquisition of British Steel kick-starts a £1.2bn investment.
Our top 5 most read this week
1. Nissan unveils £52m press line ahead of new Qashqai launch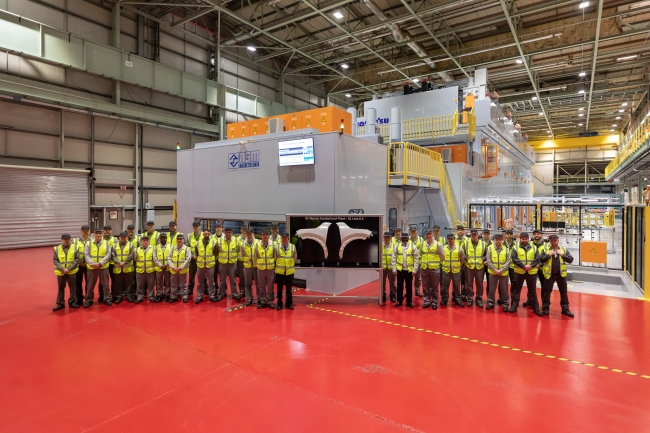 Nissan has unveiled a new £52m XL press line at its Sunderland plant, as preparations ramp up for its new Qashqai model. The press, which weighs more than 2,000 tonnes and has taken 18 months to install, is part of a £400m investment by Nissan in readiness for the new Qashqai, which will be the third-generation of the pioneering crossover. The investment in the press, which is capable of stamping more than 6.1 million vehicle panels a year, includes a new recycling system to segregate and process scrap, and upgrades to the existing blanking line which will supply flat blanks (the sheets of metal that are ready to be pressed) to the XL press.
Read more
2. British Steel acquisition kick-starts a £1.2bn investment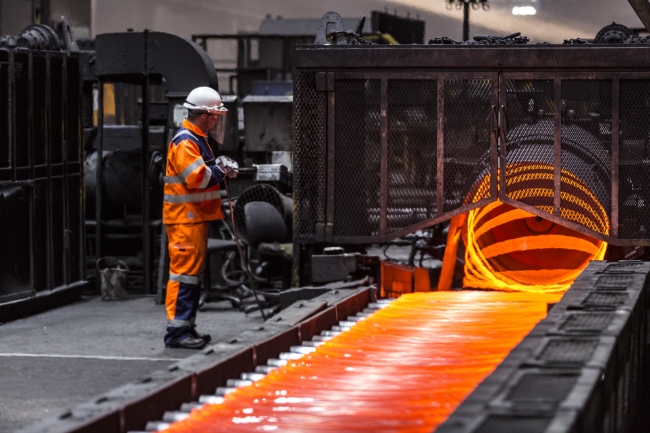 Jingye Group, the Chinese steelmaker, has completed the acquisition of British Steel's UK and Netherlands assets from the official receiver. Jingye has pledged to invest £1.2bn in the company, with the aim of placing the business on a more competitive and sustainable footing. Jingye plans to return the company to industry comparable margins within five years. The completion also secures the future of approximately 3,200 jobs.
Read more
3. Mazak launches new British-built machining centre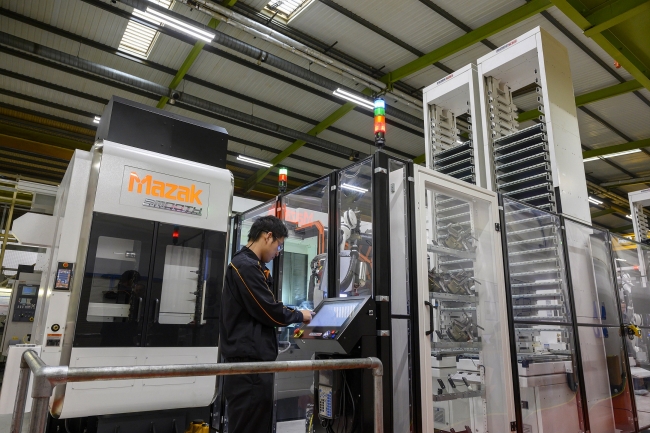 Yamazaki Mazak has underlined its commitment to the British machine tool industry with the launch of its newest fully simultaneous 5-axis machining centre – the CV5-500 – which will be the only machine in its class to have been completely conceived, designed and built in the UK. The versatile 5-axis machine, which is currently being manufactured at Mazak's European manufacturing plant in Worcester, is unique in its category due to its high-rigidity bridge construction with a fully supported trunnion table that travels in the Y-axis direction under the bridge, ultimately delivering an extremely accurate and compact machining solution.
Read more
4. Boeing to create opportunities in Scotland with new alliance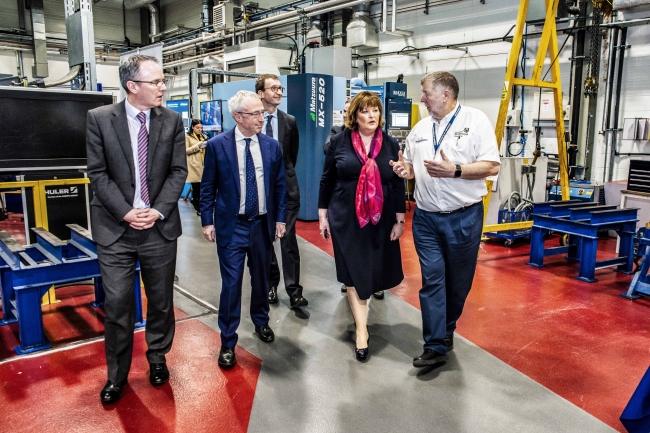 Boeing and Scottish Enterprise have signed a strategic agreement that is expected to create significant opportunities for companies, universities and regions across Scotland, and create 200 jobs over the next five years. The Boeing Scotland Alliance will aim to double Boeing's supply chain in Scotland – which could be worth tens of millions of pounds to the Scottish economy. The Alliance will focus initially on sectors including space, advanced manufacturing and digital technologies, exploring joint sustainability initiatives within the aviation sector which support Scotland's transition to a net zero economy by 2045.
Read more
5. Ibstock to invest £45m at West Midlands factory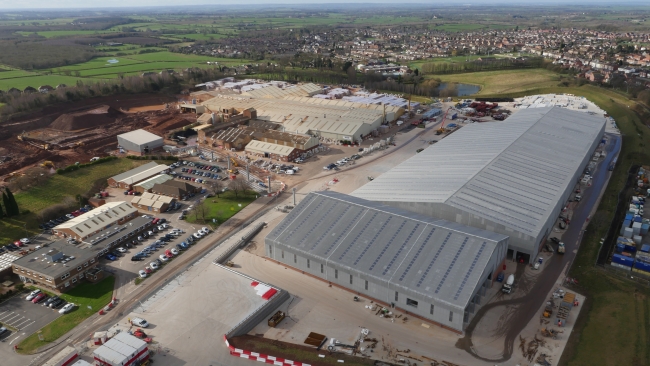 Ibstock plc – the Leicestershire-based manufacturer of clay bricks and concrete products – has announced a significant factory investment, alongside revenue increases of 5%, reflecting growth across both its clay and concrete divisions. According to preliminary results released for the year ended 31 December 2019, revenues increased from £391m in 2018 to £409m in 2019. The company also confirmed it is investing £45m in re-developing and expanding its existing Atlas brick factory in Walsall, with the project to be commissioned in 2022.
Read more
---
Our favourite #GBmfg & #UKmfg tweets of the week
The world needs all types of people in engineering. For every crisis, engineers are the difference between a problem and a solution, between the past and the future. We're encouraging more young people to #BeTheDifference and join them: https://t.co/r3F1A9BzOo #ThisisEngineering pic.twitter.com/Pkn60rLMf1

— This is Engineering (@ThisIsEng) March 9, 2020
'Independent evaluation suggests the HVM Catapult's work will deliver nearly £16bn of GVA into the UK economy over the next 10 years from its 20 most substantial interventions alone'

Read our annual #impact review 👇https://t.co/mQ1fym718t#UKmfg #Manufacturing #Innovation pic.twitter.com/In89jrj8Xm

— High Value Manufacturing Catapult (@HVM_Catapult) March 7, 2020
For #IWD2020, we're proud to share stories of some of our inspiring women at #Airbus. Discover how they're championing #EachforEqual here: https://t.co/r4av3gRF6Z #InternationalWomensDay pic.twitter.com/xHS2ejwcSY

— Airbus (@Airbus) March 8, 2020
Since 2005 our Roadshow has reached 850,000 young people & this year we'll be visiting 420 schools across the UK 🇬🇧

Encouraging the next generation to continue studying #science and other related subjects!

More info ➡️ https://t.co/PYoHdX8F9T#BSW20 #STEM @ScienceWeekUK pic.twitter.com/DRvmNGWaUB

— BAE Systems (@BAESystemsplc) March 10, 2020
We want more WomeninManufacturing.
And we've launched a new charter to show we mean it. This #InternationalWomensDay, we're telling the stories of our employees to show why more women should work in STEM https://t.co/xhATIh92Ab pic.twitter.com/EEpe0I9pz4

— Encirc (@Encirc) March 6, 2020
---
Recommendation roundup
Our picks of the business and manufacturing related content that caught our attention this week.
1. How Goole could become the next centre of global innovation in rail manufacturing / via @yorkshirepost
The boss of the new Siemens rail manufacturing facility in Goole, Finbarr Dowling, explains why Yorkshire can be a global leader in the rail industry.
Read more
2. Inside the hand sanitiser factory where demand has soared since virus outbreak / via @itvnews
McKLords in Bodelwyddan supplies hand sanitiser and disinfectant to large retail and industry sector companies. Since last Tuesday, the company has seen demand for its products soar. "Historically we would do 5 or 6 million bottles a year", said Richard Lord, co-director of the company. "Over the last 10 days or so we've had orders in excess of 2 million, so that just gives you an idea of the increase in volume that we've experienced."
Read more

3. At a glance – key points from budget 2020 / via @guardian
Rishi Sunak has delivered his budget – here are the main points, with political analysis.
Read more
---
And finally, some bonus picks to add to your reading list this weekend:
1. Can rationing carbon help fight climate change? / via @BBC_Future
Experiments in setting individuals a carbon allowance have been trialled from Finland to Australia, and some have proved popular. But can carbon rationing ever be fair?
Read more
2. The boss who put everyone on 70K / via @BBCNews
In 2015, the boss of a card payments firm in Seattle introduced a $70,000 minimum salary for all of his 120 staff – and personally took a pay cut of $1m. Five years later he's still on the minimum salary, and says the gamble has paid off.
Read more
Spot something you think we should see? Share with us! Email hello@zenoot.com and we may feature it in an upcoming post.
---
This content is copyright of Zenoot Ltd and its originators. You can use extracts, share or link to this page and you may draw the attention of others to content posted on our site. Bulk copying of text is not permitted. You can view our terms of use here.