The Friday Roundup – 14/09/2018

Every Friday, we round up our top 5 most popular reads from the week, along with sharing some of our favourite finds from around the web.
This week's roundup includes a £60m expansion for INEOS at Grangemouth, a production boost for Thatchers with a new £14m cider mill, plus a look at Europe's new copyright law that could change the internet as we know it…
Our top 5 most read this week
1. Gov't announce £106m funding for green vehicles & tech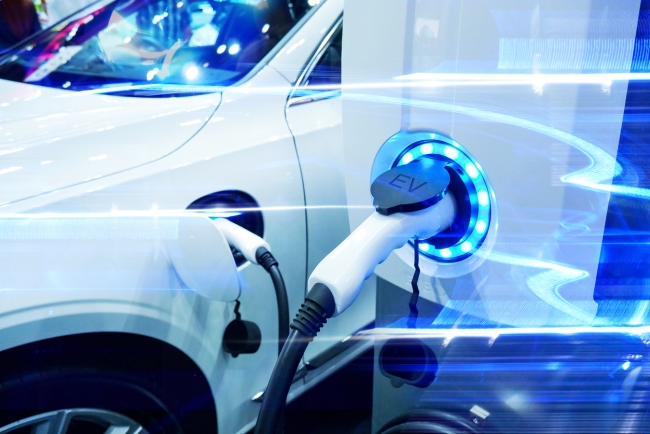 A £106 million package for projects developing innovative green battery, vehicle and refuelling technology has been announced by the government as part of the country's first ever Zero Emission Vehicle (SEV) Summit. Speaking at the event on Tuesday in Birmingham, Theresa May referred to her 'ambitious mission' for the UK to become world leader in low emission technology as part of a drive to keep the country green. The Transport Secretary, Chris Grayling; Business Secretary, Greg Clark; and Trade Secretary, Liam Fox were also in attendance. At the summit, the Prime Minister was also set to host an automotive roundtable with leading supply-chain companies from Germany, the USA, Japan, China, Spain and India, to explore what more the government and industry can do together to accelerate the development of the zero-emissions market and to highlight the UK's strong offer. A new, international declaration was also due to be unveiled that will forge the way for the worldwide deployment of green vehicles, and the introduction of smart, zero-emission infrastructure. The first signatories to the 'Birmingham Declaration' include Italy, France, Denmark, the United Arab Emirates, Portugal, Belarus and Indonesia, with more nations currently in talks to sign up. This will form the basis of increasing international engagement at climate conferences throughout the year to accelerate the global transition.
Read more
2. New electric vehicle battery factory to open in Coventry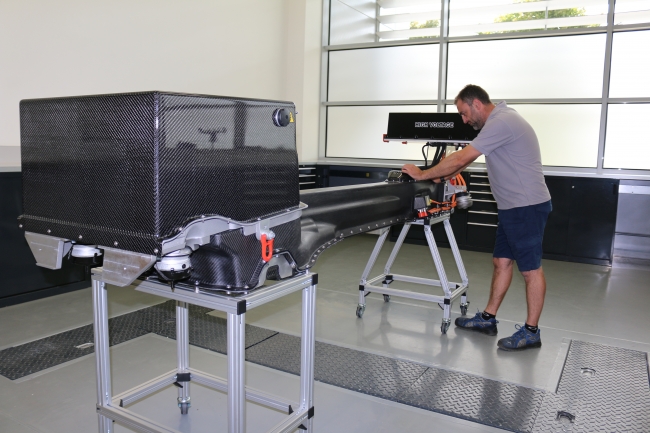 The UK's largest independent vehicle battery manufacturer will open in early 2019 in Coventry, creating around ninety new jobs at a new, multi-million pound, high-tech facility that will produce batteries for future hybrid and electric vehicles. The factory will be operated by a new joint venture, named Hyperbat Limited, combining the strengths of two of the UK's leading companies, Williams Advanced Engineering and Unipart Manufacturing Group. The move has been welcomed by the Secretary of State for Business, Energy and Industrial Strategy as a significant step forward in the UK's contribution to reducing carbon emissions. The factory will open in early 2019 at the Unipart site in Beresford Avenue, which also houses the Institute for Advanced Manufacturing and Engineering (AME), a partnership between Unipart and Coventry University. The facility provides a secure future supply chain for UK-based car-makers as their vehicles transition to electric power, with the potential to provide similar solutions to developing marine and aircraft projects in future. The launch customer for Hyperbat batteries is the Aston Martin Rapide E, which will be a limited production run.
Read more
3. Thatchers to invest £14m in new cider mill
Thatchers Cider is to invest £14m into a new cider mill at its Somerset farm. With a record number of apples expected to make their way through the presses at Myrtle Farm this autumn, Thatchers has just submitted a planning application that if consented will see a new state of the art mill installed in 2019. Managing Director Martin Thatcher, said: "This investment is about our confidence in the cider market and in the future of world-class cidermaking here at Myrtle Farm. Our aim has always been to produce fantastic ciders at Thatchers that are best in class on both quality and consistency. Our existing mill has served us well for many years, but we're now looking to increase our capacity to meet growing demand. The new mill located at Myrtle Farm, will use less energy and will be sustainably powered by energy generated on site." Thatchers regularly invests on average £10m a year into its cidermaking at Myrtle Farm – from new orchards through to bottling and canning. Over the last five years, Thatchers has planted 150,000 new apple trees.
Read more
4. Welsh exports up by over 4%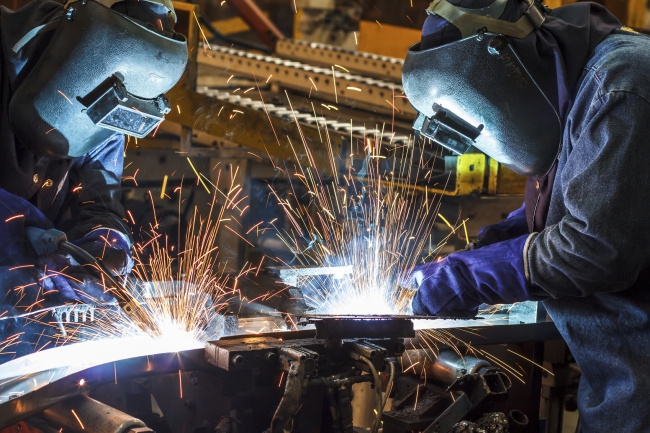 News that Welsh exports have increased by more than 4% has been welcomed by Economy Secretary Ken Skates. The latest export statistics – published last week – show that the value of Welsh exports stood at £16.6 billion in the year to June 2018, representing an increase of £0.7 billion on the same period in the previous year. Of those Welsh exports, 61.3% went to EU countries. This is more than 11% higher than the UK share which stands at 50%. The figures also show that Welsh exports to the EU countries increased by £643m, an increase of 6.8% on the previous 12 months. Meanwhile, exports to non-EU countries went up by £20m (0.3%). Germany continued to be the top export destination for Welsh goods and services with 19.9% of total exports finding their way there, while 52.1% of Welsh exports fell into the category of Machinery and Transport Equipment.
Read more
5. INEOS to invest £60m to expand production at Grangemouth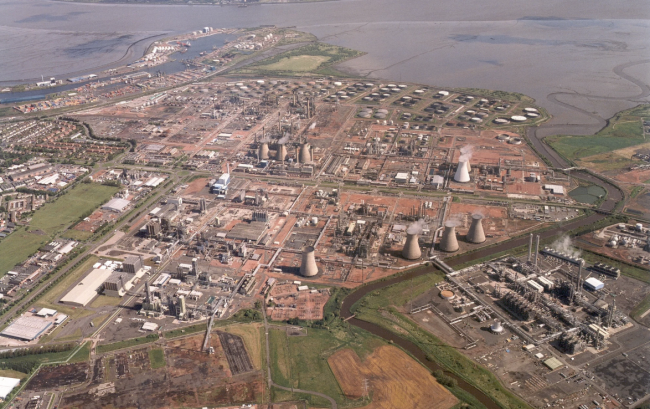 INEOS has announced plans to invest £60million to expand its Grangemouth site. It has awarded a contract to build an additional furnace on its KG ethylene plant to Selas-Linde GmbH, Germany. The addition of a tenth furnace will improve efficiency at the plant and increase its production capacity to ensure the business can continue to meet growing demand for its products. John McNally, CEO of INEOS O&P UK said: "Our plans to invest in the UK with the further expansion of our plant at Grangemouth, has been made possible because we now have access to the raw materials that we need. The successful completion in 2016 of our project to bring to Grangemouth plentiful supplies of competitive US shale gas ethane over a long-term agreement, has breathed new life into the plant. It is entirely fitting that we make this announcement in the year we celebrate 25 years of continuous manufacture of ethylene on the KG plant. Investment into our Chemicals' business in Scotland alone has already surpassed £500m in the last 5 years. This latest announcement demonstrates INEOS' on-going commitment to its manufacturing operations at Grangemouth and investment into the UK." Subject to planning approval, preparatory project work will begin later in 2018, with the main construction work starting in 2019 and commissioning towards the end of 2020.
Read more
---
Our favourite #GBmfg & #UKmfg tweets of the week
Demand for British goods and services is higher than ever, with exports at a record high of £629.3bn in the year to July 2018 – an increase of £30.9bn (5.2%) https://t.co/xTaqmC9TDn #ukmfg #GBmfg🇬🇧 pic.twitter.com/WbUOQi9iK6

— Jefferson Group (@Jefferson_MFG) September 13, 2018
Today's the day! We're proud to unveil our new engineering heroes, showing young people that whatever they love, they can follow it into engineering. Check out our new set of inspiring videos: https://t.co/N6rOkDcZSn #ThisisEngineering pic.twitter.com/ScbILhQudI

— This is Engineering (@ThisIsEng) September 10, 2018
British sports car manufacturer Allard to restart production in Gloucestershire after 60-year hiatus https://t.co/tVZbNL3ze1 #ukmfg #GBmfg🇬🇧 pic.twitter.com/QdcKMtBkoZ

— Jefferson Group (@Jefferson_MFG) September 10, 2018
Great to hear that @siemensindustry @SiemensUKNews has extended it's lease at its two #Lincoln sites https://t.co/dtDWmD0acP #GBmfg #UKmfg pic.twitter.com/FrJYIYKxXK

— Darren Joint (@darrenjoint) September 10, 2018
Delighted to welcome the @ADSgroupUK Defence & Aerospace Technology Roadshow to our #Yeovil site today and to provide our #helicopter teams with the opportunity to meet other leading experts in world-class technology. #UKmfg #ExportingisGREAT pic.twitter.com/kgFrnMknad

— Leonardo in the UK 🇬🇧 (@Leonardo_UK) September 12, 2018
---
Recommendation roundup
Our picks of the best manufacturing and business related content that caught our attention this week.
1. There is more to manufacturing investment than shiny new machines / via @linkedin
Investment is arguably the best health indicator for manufacturing, especially as more of the labour components in this sector are being automated and rationalised. But it can be hard to get a really accurate picture of actual manufacturing investment. There are different KPIs and some surveys are forward-looking (asking companies for their intention to invest, which of course can change), while others measure what has happened. As the Brexit deadline approaches, investment will be scrutinised harder as a measure of business confidence in post-EU Britain. We often assume that investment in manufacturing means capital expenditure – i.e. new machines and equipment. But investment need not only mean new machines; should it also capture big maintenance and overhaul programmes that can refurbish some plant to "good as new" standards. And what about buildings – factories and extensions? And should all investment surveys measure "intangibles" i.e. skills? The deficit in many engineering and manufacturing skills is well-documented. A business might spend no money on capex but increase training of operational staff. Productivity rises and yet there are no new machines. Helena Sans, Head of Manufacturing, Transport and Logistics at Barclays Bank explores this topic further:
Read more
2. Carlsberg to replace plastic ring can holders with recyclable glue / via @guardian
Familiar plastic can holders used for lager and beer multipacks could be on their way out after global brewing giant Carlsberg revealed plans to replace them with recyclable glue. In a world first for the beer industry, the Danish brewer is phasing in a new "snap pack" which it claims will reduce the amount of plastic used in traditional multi-packs by as much as 76%. Plastic pack rings have been a standard packaging device for more than 50 years, but have become an environmental scourge – contributing to growing ocean plastic pollution and posing a threat to marine life. The new cans will first appear in some Tesco branches in the UK from 10 September, followed by Norway. Cans will be held together by tiny blobs of a strong glue, which has been designed to withstand a range of temperatures including storage, transportation and then refrigeration in the home. The cans audibly snap when pulled apart, and the glue can be recycled along with the aluminium can. In the UK, the change will initially involve Carlsberg Export, but the company says it will eventually be used across its entire drinks portfolio, including Tuborg and San Miguel. The company says the changes will reduce plastic waste globally by more than 1,200 tonnes a year – the equivalent of 60m plastic bags.
Read more
3. Volkswagen to end production of the iconic Beetle next year / via @Telegraph
Volkswagen is finally ending production of its iconic Beetle, ending an 80-year reign for a car that began life under Hitler's Third Reich and became a mainstay of popular culture through the 1960s and 1970s, before being revived with an updated model in 1997. The German car maker said the last vehicle would be made in Mexico next year, at the only factory still manufacturing the car. The company said the decision would allow it to focus on other models, including its portfolio of electric cars. Hinrich Woebcken, chief executive of Volkswagen Group of America, said: "The loss of the Beetle after three generations, over nearly seven decades, will evoke a host of emotions from the Beetle's many devoted fans." At its peak it sold more than a million cars a day, powered in part by the cinema exploits of Herbie the Love Bug. But its utilitarian design – developed by Ferdinand Porsche to principles proposed by Adolf Hitler who wanted a functional, people's car or "volkswagen" – saw sales decline through the 1980s, fuelled in part by the rise of the VW Golf. A new sleeker version of the Beetle, which was bigger and featured more mod cons was introduced in 1997, after an experimental, one-off concept car version attracted huge excitement. Sales dipped in recent years and efforts to straighten its curves and add satnav, only briefly stemmed the slide. VW sold 29,000 in 2012 but only 8,627 last year, according to Autodata Corp. Production will end with two special editions, featuring extra chrome, new wheels and three-colour ambient lighting inside.
Read more
---
And finally, some bonus picks to add to your reading list this weekend:
1. Everything you need to know about Europe's new copyright directive / via @verge
This week, the European Parliament approved amendments to the controversial Copyright Directive, a piece of legislation intended to update copyright for the internet age. Few pieces of legislation have polarized Europe this much in recent years. Critics said the vote heralded the death of the internet, while supporters congratulated themselves for saving the livelihoods of starving artists and giving US tech giants a poke in the eye. But the proposed change hasn't finished happening yet, and it's still too early to say exactly what it will mean. The text will be tweaked in upcoming negotiations, and the directive has a slim chance of being rejected altogether at another vote from the whole European Parliament 2019. But having got this far, it's unlikely the directive will fail to pass altogether. IP lawyer Owen agreed, saying the groups backing this legislation have been after it for too long to turn back now. "This is the first major change to online copyright since 2001." Whatever legislation is passed will then have to be implemented by individual nations, all while facing likely legal challenges. But before that happens, let's work out where we stand for now, as this article looks at what the directive is trying to achieve, explores the much-talked about Article 11 and 13 (already being widely dubbed 'the link tax' and 'meme killer'), and what happens next…
Read more
2. Is this road sign in Canada the world's most confusing? / via @BBCNews
It has to be seen to be believed – but it might still leave a driver scratching his or her head. A sign along a highway in the Canadian province of Nova Scotia looks like an indecipherable patchwork of various other road signs – mainly because it is. It has been posted along a provincial highway since late August, when a hotel chain removed its billboard for refurbishment and uncovered the sign beneath. Locals residents worry it could cause collisions as drivers slowed to decipher it, especially since it is located on a "serious" curve on provincial Highway 103. The transportation department said in a statement that it had contacted the hotel, in Liverpool, Nova Scotia, and the sign will now either be covered or removed by the end of the week "to eliminate any potential confusion to road users". The department said the sign is owned by the hotel. In 2009, Highway 103, which runs from Halifax to Yarmouth, was ranked among the most dangerous in Canada.
Read more
Spot something you think we should see? Share with us! Email hello@zenoot.com and we may feature it in an upcoming post.