The Friday Roundup – 26/01/2018

Every Friday, we round up our top 5 most popular reads from the week, along with sharing some of our favourite finds from around the web.
This week includes an Airbus order boost, the launch of #ThisIsEngineering and why Amazon may be making supermarket queues a thing of the past…
Our top 5 most read this week
1. Rolls Royce wins new £322m Trent 1000 order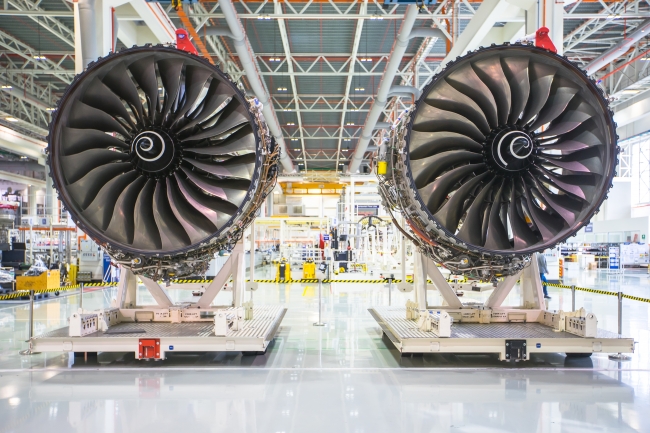 Rolls-Royce has won an order from aircraft lessor AerCap for Trent 1000 engines to power ten Boeing 787 Dreamliner aircraft. The deal is valued at $450m at list prices (£322m). In addition, AerCap has options for a further five Trent 1000-powered 787s. The aircraft will be powered by the latest version of the Trent 1000, the Trent 1000 TEN (Thrust, Efficiency and New Technology). This engine incorporates technologies from the Trent XWB and Advance engine programmes contributing to the Dreamliner achieving a 20 per cent greater efficiency than the aircraft it replaces, as well as having half the noise footprint of previous-generation aircraft.
Read more
2. Manufacturing strengthens but skills shortage bites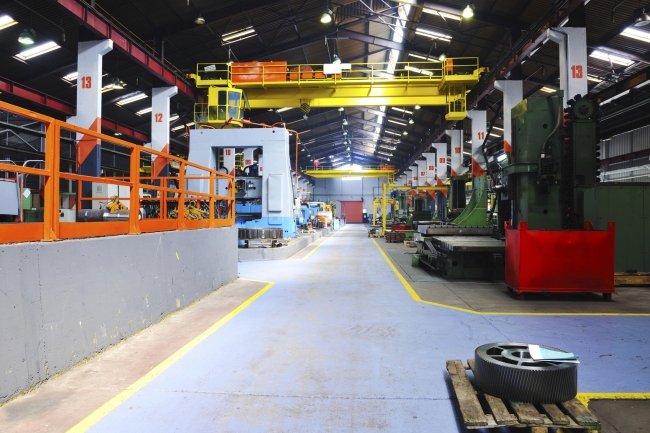 Manufacturing growth accelerated over the last three months according to the latest quarterly CBI Industrial Trends Survey. The survey of 369 manufacturers revealed that optimism about both business conditions and export prospects improved at an above-average pace. Growth in manufacturing output and domestic and export orders all picked up, compared with the previous three-month period. Stocks also continued to grow robustly: for example, inventories of finished goods stocks rose at the fastest pace since October 2013. Employment grew at the fastest pace since July 2014 over the last three months, with further growth expected next quarter. However, skill shortages are high on firms' agendas, with the number of firms citing skilled labour as a factor likely to limit output over the next three months the highest for more than four decades.
Read more
3. Lontra announces new UK factory & 75 new jobs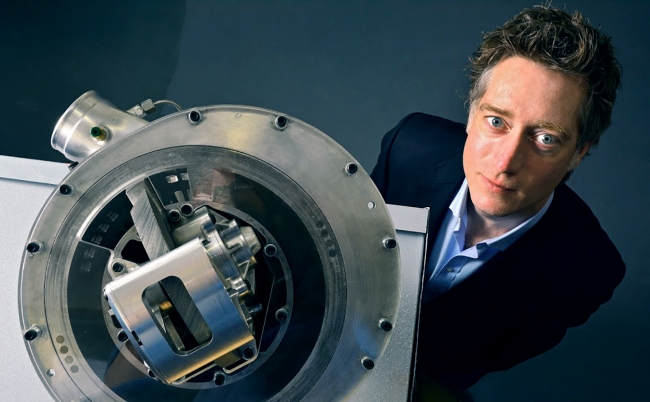 Lontra, the high-tech engineering company responsible for the revolutionary Blade Compressor®, has committed to building a high-tech onshore manufacturing facility in Warwickshire for its range of industrial compressors. The multi-million-pound project will create 75 jobs in the local area by 2020, producing the engineering firm's award-winning compressor which is used globally across industry. The first part of the factory will open later this year, with a single flexible production line complementing the firm's R&D Technology Centre in Napton. Lontra's workforce is expected to double to 50 this year, with 25 new engineering and production line jobs. £65 million will be invested by 2021 in the development of this and a further site, with funding currently being sought for a second phase of expansion. The project is backed by Shield Group Engineering, one of the largest manufacturers in the UK with contracts to supply components to Caterpillar, Cummins, Aston Martin, Jaguar Land Rover and JCB.
Read more
4. #ThisIsEngineering campaign launched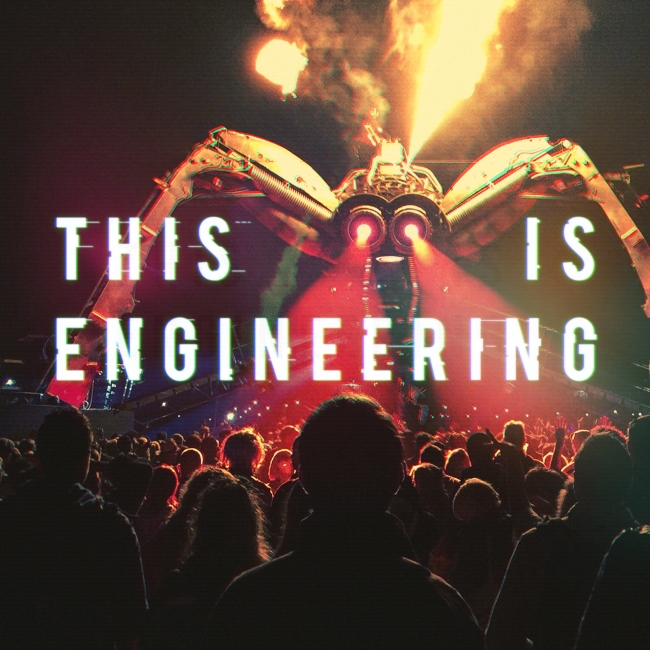 The #ThisIsEngineering campaign has been launched by the Royal Academy of Engineering, in collaboration with EngineeringUK and industry partners, to give more young people from all backgrounds the opportunity to explore how they could follow what they love into a varied and fulfilling engineering career across a range of industries from film, to sport, gaming and music. Findings from a forthcoming EngineeringUK report show that there is an annual demand for at least 124,000 engineers and technicians with core engineering skills, and an additional 79,000 roles that require engineering knowledge and skills alongside other skill sets. Dr Hayaatun Sillem, CEO, Royal Academy of Engineering, said: "Engineering is essential to the future growth of the UK economy and underpins so much of our day to day lives, but we are still facing a chronic shortfall of talent. The #ThisIsEngineering campaign brings together some of the UK's leading engineering businesses to communicate this, and to address the skills shortage. The campaign is designed to reflect how young people think and feel about their futures, and illustrate how, through engineering, it's possible to have a job that is truly inspiring."
Read more
5. Airbus secures Emirates A380 order

Dubai-based Emirates Airline has signed a Memorandum of Understanding (MoU) to acquire up to 36 additional A380 aircraft. The agreement was signed at the airline's headquarters with a commitment for 20 A380s and an option for 16 more with deliveries to start in 2020, valued at US$16 billion at the latest list prices. The A380 is the world's largest aircraft, with two full widebody decks, offering widest seats, wide aisles and more floor space. Over 200 million passengers have already enjoyed the unique experience of flying on board an A380. Every two minutes an A380 either takes off or lands at one of the 240 airports around the world, ready to accommodate this magnificent aircraft. To date, 222 A380s have been delivered to 13 airlines.
Read more
---
Our favourite #GBmfg & #UKmfg tweets of the week
"Engineering is a great career and open to everyone" – fantastic message from @Metcalfe_SBET during Prime Minister's Questions today #thisisengineering #yoe pic.twitter.com/n5aIAHwVR4

— Engineering Talent (@EngineeringUK) January 24, 2018
Great to see so many manufacturers investing in young British talent with BMW, British Steel, Renishaw, Liberty Speciality Steels and Aston Martin all announcing plans to recruit apprentices and graduates in the past week #STEM #GBmfg🇬🇧

— Jefferson Group (@Jefferson_MFG) January 24, 2018
#mtcdigital18 is coming up in October. Last year sold out, and we're expecting more of the same this year! Register your interest to avoid missing out. https://t.co/NuPMFxcITa #manufacturing #ukmfg #GBmfg pic.twitter.com/8Q3p2rV0KQ

— The MTC (@the_MTC_org) January 25, 2018
£70m investment expected to create 1,300 jobs at new automotive hub in Sunderland set to include two new factories for Nissan's Tier 1 suppliers https://t.co/7B4LBwQroT #GBmfg🇬🇧 pic.twitter.com/LssQYmB9E9

— Jefferson Group (@Jefferson_MFG) January 22, 2018
Aerospace is one of the most dominant #ukmfg sectors, but which region has the highest share of #aerospace employment?

Find out more about the sector in our Aerospace Sector Bulletin: https://t.co/ch2BroX56v pic.twitter.com/9zcKVs6ExS

— EEF Economics Team (@EEF_Economists) January 21, 2018
---
Recommendation roundup
Our picks of the best manufacturing and business related content that caught our attention this week.
1. Bombardier prepares for appeal against 'flawed and unjustified' trade tariff recommendations / via @telegraph
Bombardier is preparing to fight on with an appeal against near-300pc tariffs on its C-Series airliners sold in America, if the US trade commission backs an earlier ruling against the company. The tariffs come in response to claims that Bombardier got illegal state subsidies from Quebec and the UK which allowed it to sell the C-Series to US airline Delta at $19.6m each – a huge discount to their $80m list price. Rival Boeing launched a complaint which led to the proposed duties, saying the subsidies allowed Bombardier to sell the C-Series at "absurdly low" prices that were below the estimated $33m price of building each one. This massive discount harmed Boeing's chance of selling its own aircraft to Delta, the US company said. The row over the C-Series has drawn in national leaders from the UK, Canada and the US. Prime Minister Theresa May called US President Donald Trump asking him to personally intervene, and Canadian Prime Minister Justin Trudeau has cancelled a multi-billion order for F-18 fighters from Boeing and warned the company off another bigger contract for combat jets. Britain's involvement is made even more complex by Boeing's growing footprint in the UK, as it employs 2,200 staff here directly and supports a further 16,000 British jobs. It is also opening a new factory in Sheffield.
Read more
2. UK retailer ASOS streaking ahead of M&S with new 'try before you buy' scheme / via @guardian
The online fashion firm ASOS has reported bumper Christmas sales as customers used its "try before you buy" service to turn their bedrooms into changing rooms. The retailer's UK sales climbed 23% to break through £300m in the last four months of 2017 as its legion of young shoppers headed to the site for party outfits and gifts. ASOS chief executive, Nick Beighton, said the option for customers to pay only for items they keep rather than pay for an an entire order up front and then wait for a refund on returned items had helped it win sales in a challenging market. ASOS's UK sales climbed 23% to £300.9m while international sales soared 35% to £489.5m. ASOS shares, which debuted at 20p in 2001, closed up 3% at £70.80. They have increased by a third over the last year, a gain that has seen it overtake the market value of the 134-year-old Marks & Spencer.
Read more
---
And finally, a bonus pick to add to your reading list this weekend:
1. Amazon opens a supermarket with no checkouts / via @BBCNews
In a move that could revolutionise the way we buy groceries, Amazon has opened a supermarket with no checkout operators or self-service tills. On entering the store, shoppers walk through gates similar to those on the London Underground, swiping their smartphones loaded with the Amazon Go app. They are then free to put any of the sandwiches, salads, drinks and biscuits on the shelves straight into their shopping bags. It uses hundreds of ceiling-mounted cameras and electronic sensors to identify each customer and track the items they select and there's no need for a trolley or basket, since you won't be unpacking it again at the till. In fact, unless you need to be ID-checked for an alcohol purchase, there's no requirement for any human interaction at all, and could mean that supermarket queues will become a thing of the past…
Read more
Spot something you think we should see? Share with us! Email hello@zenoot.com and we may feature it in an upcoming post.
SaveSaveSaveSave