The Friday Roundup – 27/09/2019

Every Friday, we round up our top 5 most popular reads from the week, along with sharing some of our favourite finds from around the web. This week marks our 100th roundup post, so taking a moment to say thank you to everyone who has contributed to, and supported, our weekly summary – here's to the next 100!
This week's roundup sees BMW's Hams Hall site produce its five millionth engine, AP Racing opens a new multi-million-pound Coventry production facility, plus Fairline Yachts announces its recruitment drive for 180 roles.
Our top 5 most read this week
1. AP Racing opens new state-of-the-art production facility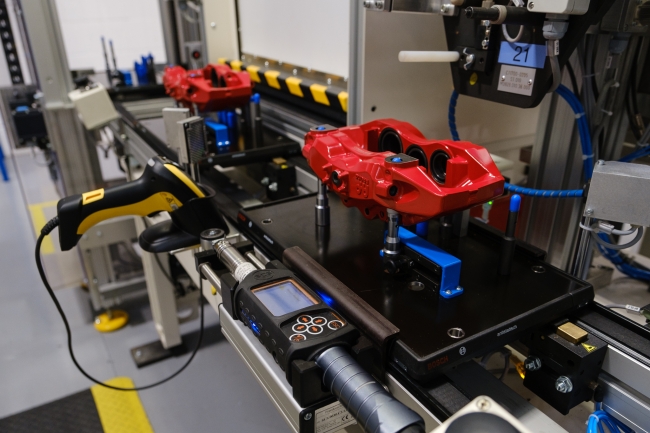 AP Racing, world-leading manufacturer of performance brake and clutch systems, has opened its new multi-million-pound production facility in Coventry. David Hamblin, managing director at AP Racing, said: "The addition of this new facility comes at a very important time, as we look to capitalise on recent global growth and strive for product innovation, excellence and further growth across the rapidly changing market sectors in which we operate." The 2,700m2 development incorporates industry-leading technology for the manufacture of performance road car brake calipers, with the potential to expand, adding further product lines going forward. It increases AP Racing's production capacity while enabling it to achieve the highest levels of product traceability, quality and security.
Read more
2. BMW Group UK engine plant celebrates five millionth milestone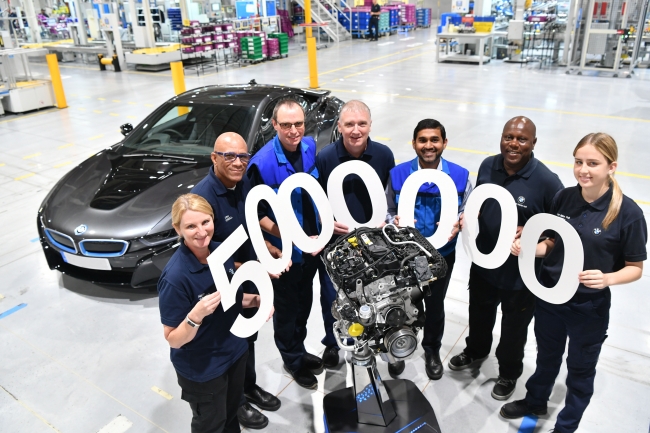 Employees at BMW Group's Hams Hall engine manufacturing plant are celebrating the production of their five millionth engine. The plant has a successful history, of more than 18 years, assembling award-winning three and four-cylinder petrol engines that are at the heart of a number of BMW and MINI models. Contributing to the company's electrified strategy, Hams Hall-built engines are supplied for a growing number of plug-in hybrid vehicles, including the successful BMW i8 Coupe and BMW i8 Roadster. Engines roll off the production line every minute, destined to plants across the world, from Plant Oxford in the UK, to the Spartanburg plant in the USA. A second assembly facility at the plant, developed over the last six years, operates a more sedate pace, where engines are hand-built. This enables the plant to be highly flexible in producing many different types of engine specifications, including engines for higher performance models, like the BMW i8, the MINI JCW and the all-new BMW 1 Series flagship model, the M135i.
Read more
3. Scottish Leather Group to open new production facility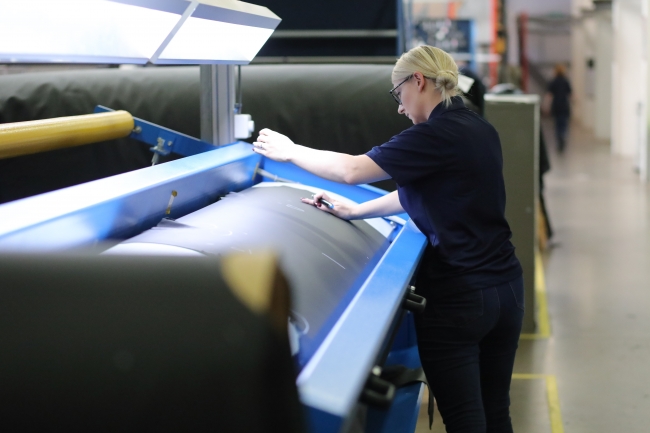 Confirmation that the UK's largest leather manufacturer will open a new facility in Renfrewshire is being hailed as 'the first step' in ambitious growth plans to add more than 9,000 jobs to the local economy by 2030. Scottish Leather Group employ more than 800 people at its Bridge of Weir, Paisley and Glasgow sites and has announced they are opening a new Paisley hub by autumn 2020, creating 100 skilled jobs to provide high-end car seat upholstery. This comes as Renfrewshire business leaders set out the strategy to grow the local economy and seize on £1.4billion being invested in infrastructure, innovation and skills across the region. 'Renfrewshire's Economic Strategy' identifies key sectors of strength in manufacturing, construction, transport and storage, together with emerging sectors in creative industries, tourism and care. The strategy aims to increase GVA by £400million a year and expand Renfrewshire's manufacturing sector by 30%.
Read more
4. Fairline Yachts announces recruitment drive for 180 roles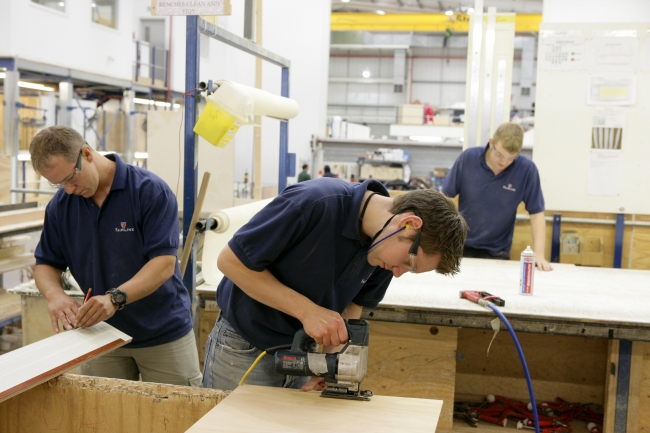 Luxury British boatbuilder, Fairline Yachts, is recruiting for 180 positions across a variety of roles including carpenters, electrical engineers, mechanical engineers, GRP moulders and assemblers at its manufacturing facility in Oundle, Northamptonshire. The new members of the team will help to build Fairline's extensive range of luxury boats, including the newly launched Squadron 68, which was unveiled at Cannes Yachting Festival at the beginning of the month and took home the Best Interior Design Award at the World Yacht Trophies. Fairline is looking to fill the positions immediately.
Read more
5. ExxonMobil secures planning permission for £800m investment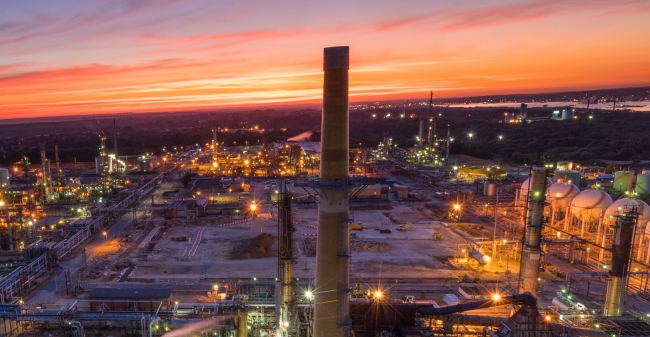 ExxonMobil's plan to increase the production of ultra-low sulphur diesel at its Fawley refinery has secured planning permission. It gives the green light to an £800m investment, with construction to begin in late 2019, and startup expected in 2021. The upgrade will increase its production by almost 45%, or 38,000 barrels per day, along with logistics improvements. The investment will help reduce the need to import diesel into the UK, which imported about half of its supply in 2017, and will include a hydrotreater unit to remove sulphur from diesel, supported by a hydrogen plant. At its peak, building activity is also expected to support up to 1,000 construction jobs.
Read more
---
Our favourite #GBmfg & #UKmfg tweets of the week
After 33 years at our great company #Siemens, I have today announced my plans to early retire. This was not an easy decision! Some reflections in my blog:https://t.co/Olqt22smjV pic.twitter.com/LOcpQWiLU2

— Juergen Maier (@Juergen_Maier) 23 September 2019
The Duchess of Cambridge officially names #RRSSirDavidAttenborough #newpolarship pic.twitter.com/j16QYCYVVn

— Cammell Laird (@CammellLaird) 26 September 2019
Made in Yorkshire: @AESSEALplc, the world's leading homogeneous mechanical seal manufacturer, is set to double the size of its factory & global HQ in Rotherham. The British firm employs over 350 people at the site & could create a further 100 jobs https://t.co/pXJoCnxZ8l #GBmfg🇬🇧 pic.twitter.com/ltdmGtfHsF

— Jefferson Group (@Jefferson_MFG) 25 September 2019
Looking to join the next generation of engineers and manufacturers?

Check out our video and come along to The Makers Meet on October 12, for networking, talks and interactive exhibitions displaying the newest tech changing the industry.

Book here free: https://t.co/7JheyVb1TZ pic.twitter.com/eDQFI1R2YG

— Make UK (@MakeUK_) 18 September 2019
More composite body panels added to Bloodhound as we rocket towards high speed testing #2019HST pic.twitter.com/RDfKhwp9yC

— Bloodhound LSR (@Bloodhound_LSR) 25 September 2019
---
Recommendation roundup
Our picks of the business and manufacturing related content that caught our attention this week.
1. Hinkley Point C: Building the UK's new 'epic' power plant / via @BBCNews
Hinkley Point C is one of Europe's biggest construction projects. The new nuclear power plant in Somerset will one day provide 7% of Britain's electricity. This video takes a glimpse behind the scenes as construction work gathers pace for the plant's expected opening in 2025.
Read more
2. Fast factories – this is how engineers are speeding up manufacturing / via @IMechE
For small batches of parts, 3D printing is already faster and more economical than using moulds. It was speed that ultimately pushed German rail operator, Deutsche Bahn, like other companies, to start 3D printing replacement parts for its trains' on-board passenger information screens. And as 3D printing has started to pick up speed, we're starting to see businesses use it more.
Read more
3. How Concorde pushed the limits – then pushed them too far / via @NatGeoUK
On 2 March 1969, the prototype Concorde 001 embarked on its maiden flight from Toulouse. The new 100-passenger plane was a supersonic marvel that put Britain and France at the cutting-edge of aviation technology. Flying at twice the speed of sound, five miles higher than a 747, it was billed as the future of air travel. Yet in the fiftieth year since Concorde's first flight, it's over fifteen since its last.
Read more
---
And finally, some bonus picks to add to your reading list this weekend:
1. An A to Z guide to not killing the planet when you travel / via @cntraveller
Being a responsible traveller sounds simple in theory: just go green. Look after the environment. But when it's time to actually take action, it can get a bit overwhelming. Where do you start? And what should you pack? Here's 26 doable steps to be an eco-friendly traveller.
Read more

2. A £14 KitKat? Has premiumisation gone too far? / via @MarketingWeekEd
In times of global political uncertainty, when well-worn institutions are buckling under the pressure and every day is described as 'unprecedented', there is one thing you can be sure of – brands will make a play for premium. Now Nestlé is upping the ante with its "luxury handcrafted" eight-finger custom KitKat. But with a £14 price tag, has the premiumisation trend gone too far?
Read more
Spot something you think we should see? Share with us! Email hello@zenoot.com and we may feature it in an upcoming post.