The Friday Roundup – 03/11/2017

Every Friday, we round up our top 5 most popular reads from the week, along with sharing some of our favourite finds from around the web.
This week includes both aircraft and engine UK production boosts, and how hard can it really be to beat Face ID…?
Our top 5 most read this week
1. UK manufacturing still growing despite cost pressures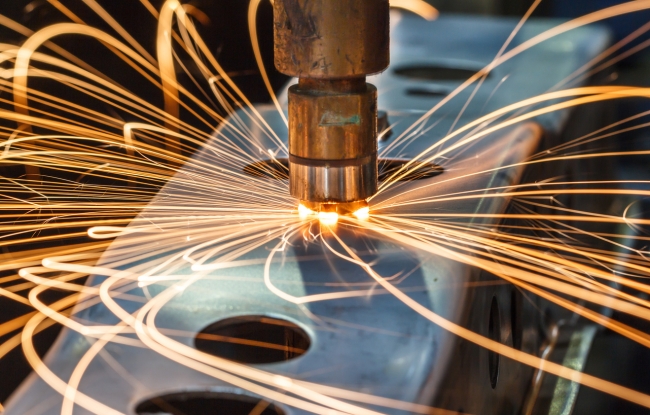 The UK manufacturing sector continued to grow in October, with the latest IHS Markit/CIPS Manufacturing Purchasing Managers' Index (PMI) increasing from September's figure of 55.9 to 56.3. Anything above 50.0 represents growth so it is particularly encouraging to see manufacturing output in October reach this figure. This marks the 15th consecutive month of growth for UK manufacturing and a welcome improvement on the previous month's performance.
Read more
2. Aircraft production beats Brexit blues to hit Q3 record
The third quarter of 2017 saw deliveries of new civil aircraft reach the highest level ever recorded for the period, with 260 single-aisle and 94 widebodies rolling off production lines. Total value to UK industry from these deliveries is estimated at up to £7bn. The strong three months means 1,018 aircraft were delivered in the first nine months of the year, with this year's deliveries to date just nine aircraft behind 2016's record-breaking pace, as the aerospace industry continues to maintain its strong performance.
Read more
3. UK engine manufacturing surpasses 2 million units in Q3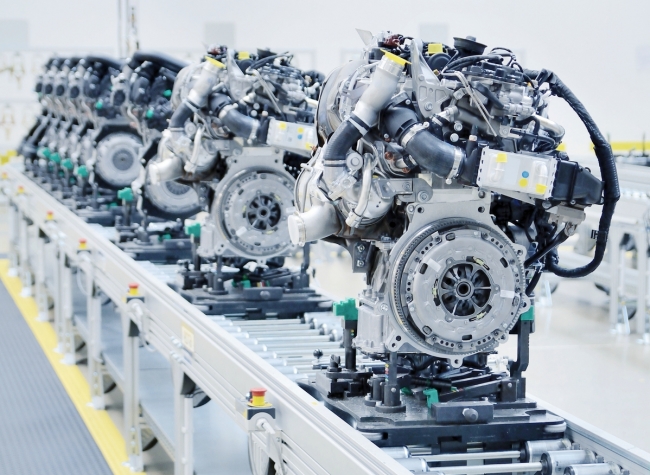 UK engine manufacturing has surpassed 2 million units in Q3 of this year – the first time since records began. Engine production rose 3.9% in September with more than 248,463 units made for home and export markets. Domestic demand was up 11.1% compared with September last year, but exports make up 51.3% share of output. The figure of 2 million new British engines manufactured (year-to-date) is an increase of 5% on 2016.
Read more
4. Made smarter in Sheffield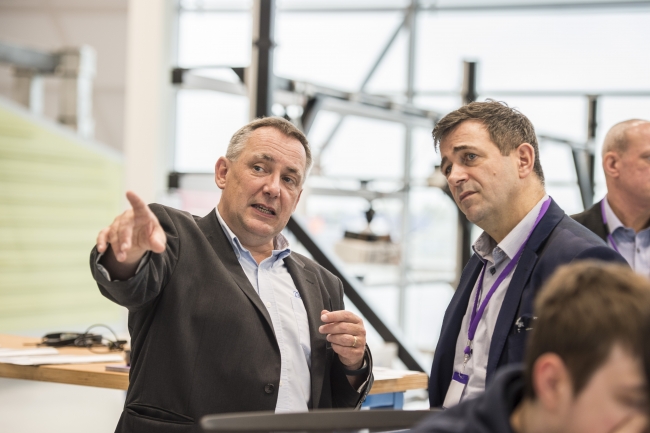 Sheffield – along with other Northern Powerhouse cities such as Manchester, Leeds and Liverpool – could be the engine of a Fourth Industrial Revolution using Blade Runner style digital technologies to transform the productivity of UK manufacturing. That's the view of Rab Scott, Head of Digital at the Advanced Manufacturing Research Centre following the publication of the Industrial Digitalisation Review, Made Smarter.
Read more
5. Automation – the key to competitiveness, growth AND jobs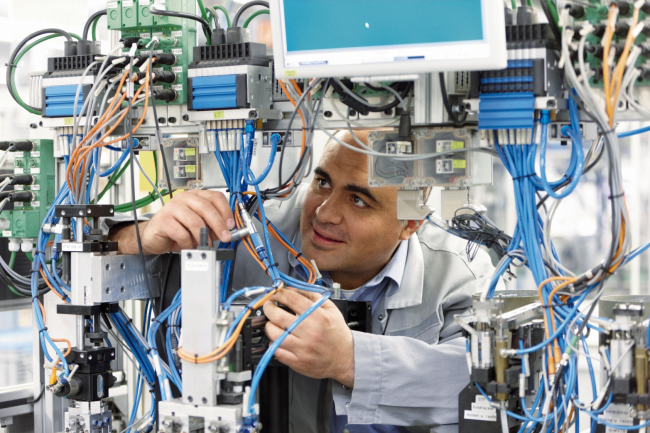 Technology always brings change and often replaces tasks, but over the long-term it creates jobs through growth and the new skills needed. Steve Brambley from GAMBICA, the Trade Association for Instrumentation, Control, Automation and Laboratory Technology in the UK, shares his thoughts on negative headlines and the often one-sided robot reports that only consider the potential job displacement but not the positive angle of jobs saved or created.
Read more
---
Our favourite #GBmfg & #UKmfg tweets of the week
Providing a boost to #IndustrialStrategy with this #MadeSmarter Review launched today #UKmfg #4IRhttps://t.co/8KChyYTU66

— Juergen Maier (@Juergen_Maier) October 30, 2017
£14m factory expansion by fuel pump manufacturer @TokheimGroup to create 140 jobs in Dundee https://t.co/QgwktDusyu #Scotland #GBmfg🇬🇧 pic.twitter.com/IgMIPCuXoc

— Jefferson Group (@Jefferson_MFG) November 1, 2017
8 in 10 of British-built cars are exported to 160 countries around the world – here's where they went in the first half of the year #UKmfg pic.twitter.com/qUJNyPJXIL

— SMMT (@SMMT) November 1, 2017
To plug the skills gap & help manufacturers grow, @MarchesCentre is inspiring a new generation of engineers #ukmfg https://t.co/gRX40QzIs9 pic.twitter.com/0TBR1K6Ui6

— Lombard (@LombardAF) October 31, 2017
Superb news for the 1,000 people employed by Bombardier in Belfast on the C Series as £1.8bn order is secured https://t.co/LaXfMUZTwF #ukmfg pic.twitter.com/fgp76VNtqP

— Jefferson Group (@Jefferson_MFG) November 2, 2017
---
Recommendation roundup
Our picks of the best manufacturing and business related content that caught our attention this week.
1. Fourth industrial revolution could unlock £445bn for UK, report reveals / via @guardian
Britain's manufacturing sector could unlock £455bn over the next decade and create thousands of jobs if it cracks the fourth industrial revolution and carves out a successful post Brexit future. A deal between government and industry could put Britain at the forefront of new technologies such as robotics, artificial intelligence, 3D printing, augmented and virtual reality, giving a much needed productivity boost and a net gain of 175,000 highly skilled, better paid jobs. That is the conclusion of a government commissioned review on industrial digitalisation, led by industry chief Jürgen Maier, the UK and Ireland boss of German engineering giant Siemens.
Read more
2. Five companies on shortlist to build trains for HS2 / via @BBCNews
The Department for Transport has shortlisted five companies to build trains for the new HS2 rail network. Alstom Transport, Bombardier Transportation UK, Hitachi Rail Europe, Patentes Talgo and Siemens are vying for the £2.75bn contract. Four of the companies that have been shortlisted have UK production lines including Hitachi's manufacturing plant in Newton Aycliffe, County Durham and Bombardier's Derby site; while Alstom is developing its new train technology and manufacturing facility in Widnes, Cheshire.
Read more
3. The 12 most pro-business countries in the world / via @BIUK
The UK has retained its place in the top ten countries worldwide for ease of doing business, despite Brexit uncertainty and warnings from British business leaders. This year's Ease of Doing Business report by the World Bank puts the UK above many of the world's leading economies, including Germany and France, and the ease of starting a business has actually improved. The ranking uses 11 indicators to measure aspects of business regulation across 190 countries worldwide. Of the top 20 economies in the list, 14 are high-income OECD economies.
Read more
---
And finally, some bonus picks to add to your reading list this weekend:
1. Gunpowder, treason and plot: The story behind Bonfire Night and Guy Fawkes / via @Telegraph
Remember, remember, the fifth of November. It's Bonfire Night this Sunday, November 5 – a date when Britons commemorate events that nearly changed the course of the nation's history. But what actually happened that night – plus seven things you may not have known about Guy Fawkes.
Read more
2. We tried really hard to beat Face ID – and failed / via @Wired
When Apple announced the iPhone X last month, it placed an enormous bet on facial recognition as the future of authentication. For hackers around the world, Face ID practically painted a glowing target on the phone: How hard could it be, after all, to reproduce a person's face—which sits out in public for everyone to see—and use it to bypass the device's nearly unbreakable encryption without leaving a trace? Pretty hard, it turns out.
Read more
Spot something you think we should see? Share with us! Email hello@zenoot.com and we may feature it in an upcoming post.