About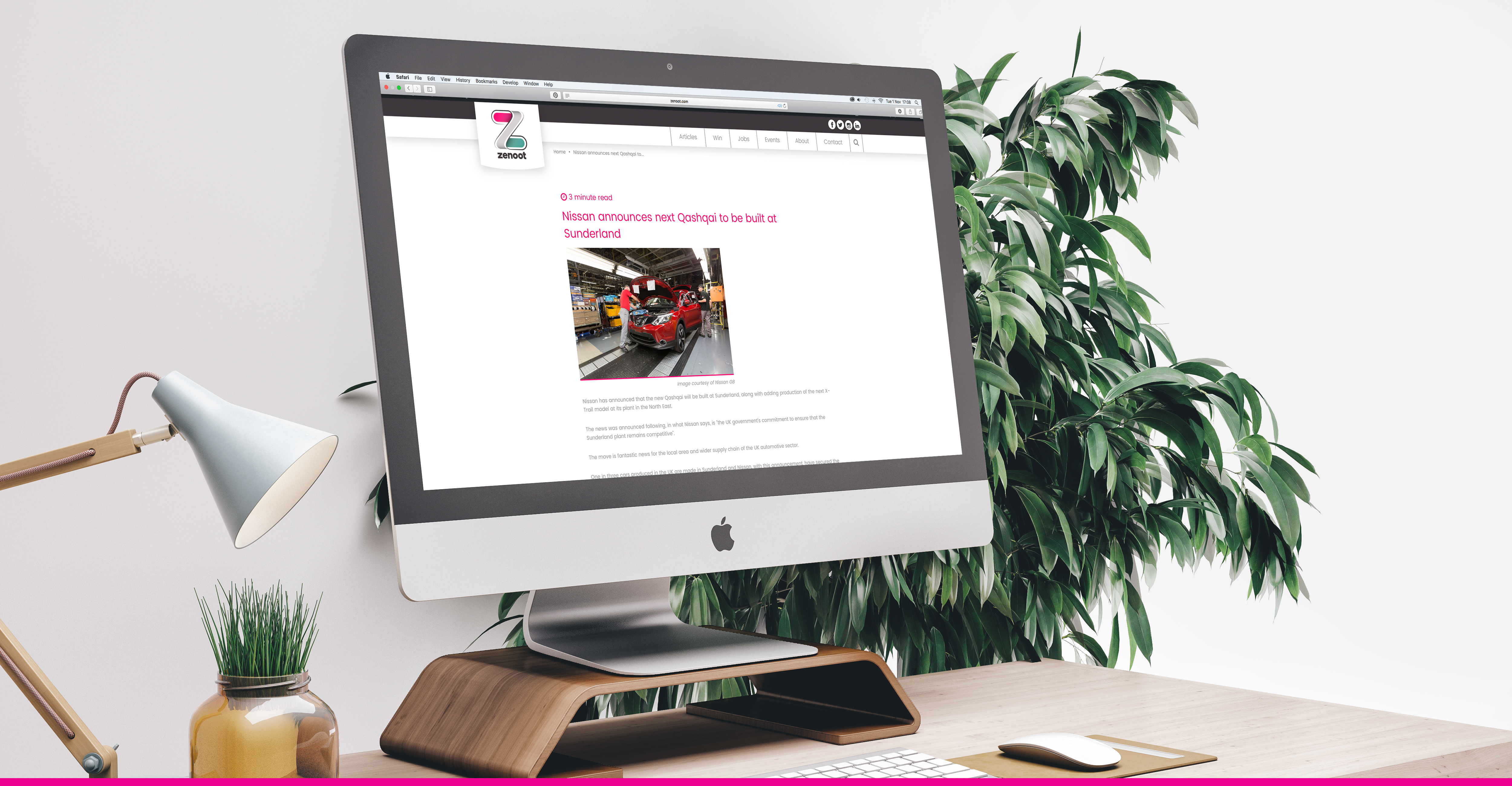 Manufacturing is changing. Media is changing. The way people digest information, news and share stories is changing.
Zenoot is a single source of information to help manufacturers increase efficiency, reduce waste, improve quality, innovate processes, embrace the latest technology and become more profitable.
Zenoot was created to be a go-to source of insight, information, statistics and improvement tips for UK manufacturers and those involved in the sector. It showcases examples of world class manufacturing and the very best manufacturers through informative case studies, articles, interviews, challenging thought-leadership and statistics. We bring the success stories of how manufacturers and their partners have implemented improvement projects, the results they've gained and lessons learned.
Why us…
We are all busy people, so our main focus is to provide you with the best, most informative, easily accessible and concise editorial content to help you digest this information quickly and efficiently – we like to think of it as lean story telling and we make sure you always have something to take away.
We're making some big promises…
Access to Zenoot requires no subscription, we carry no adverts on the site, we have no annoying pop-ups and no auto-play videos, just great content and information to help you make your business better and more profitable – and access to everything is always absolutely free. 
If you choose to sign up to our email newsletter, we promise never to share your details with anyone and only send you one focused email a week and never bombard you with junk. Oh, and there are never any adverts on that either – just the best news, views and insight into manufacturing in the last week.
Follow us on Facebook, Twitter or LinkedIn for an even more convenient way to gain access to the insight we produce and deliver for you.
Join us on the journey, we think it's going to be pretty exciting…

SaveSave
SaveSave