The Friday Roundup – 08/09/2017

Every Friday, we round up our top 5 most popular reads from the week, along with sharing some of our favourite finds from around the web.
This week includes a four-month high for UK manufacturing output, Jaguar Land Rover's new electric promise and the UK's priciest pint revealed…
Our top 5 most read this week
1. Q3 Manufacturing Outlook survey highlights buoyant conditions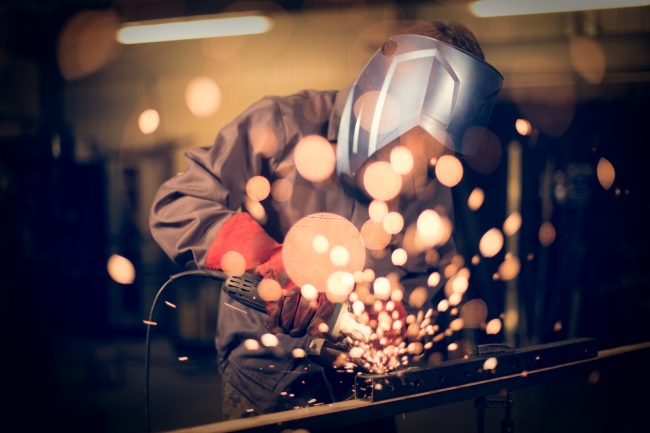 Britain's manufacturers are enjoying buoyant conditions on the back of export markets going from strength to strength, according to a major survey published by EEF and accountancy and business advisory firm BDO LLP. Both output and orders were in healthy territory with the output balance surging to +34% (+26% in Q2). Order balances have seen further gains with total orders reaching a historic high of +37% (+25% in Q2).
Read more
2. EEF appoints Stephen Phipson as new Chief Executive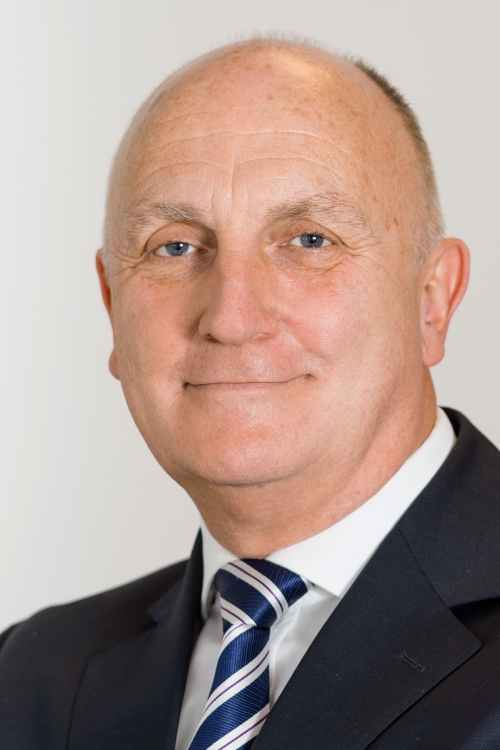 Stephen Phipson CBE has ben announced as EEF's new Chief Executive, succeeding Terry Scuoler CBE who is stepping down at the end of the year. Stephen is currently Head of the Defence and Security Organisation (DSO) within the Department for International Trade. Prior to heading up DSO, he was Director for Security Industry Engagement at the Home Office, before which he spent thirty five years in a range of large and small manufacturing businesses. Stephen will take up his role at EEF on 1 December.
Read more
3. UK manufacturing sector flying high shows latest PMI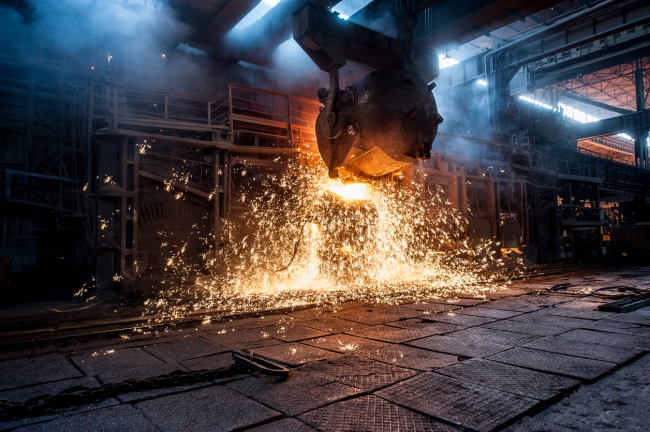 The UK manufacturing sector has picked up the pace once again, with the latest IHS Markit/CIPS Purchasing Managers' Index (PMI) showing the highest figure for four months of 56.9 for August. This represents significant growth from the July results of 55.3, and is not far behind the three-year highs recorded earlier in 2017.
Read more
4. Every new Jaguar Land Rover from 2020 will be electrified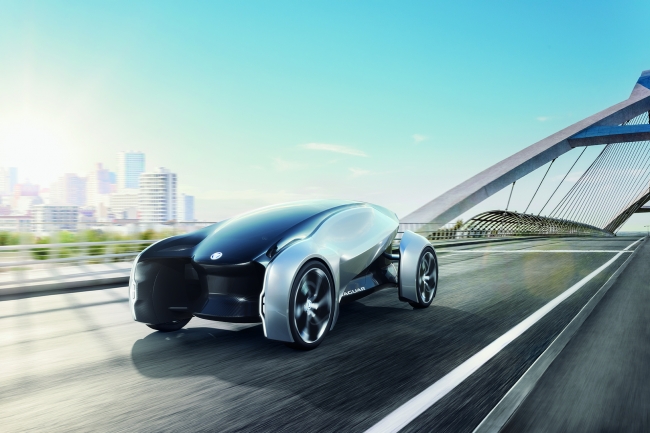 Jaguar Land Rover became the latest manufacturer to embrace the electric vehicle revolution as it revealed that all new models produced from 2020 will be fully electric or hybrids that combine both electric and conventional engines.
Read more
5. Street Crane announces record level of new orders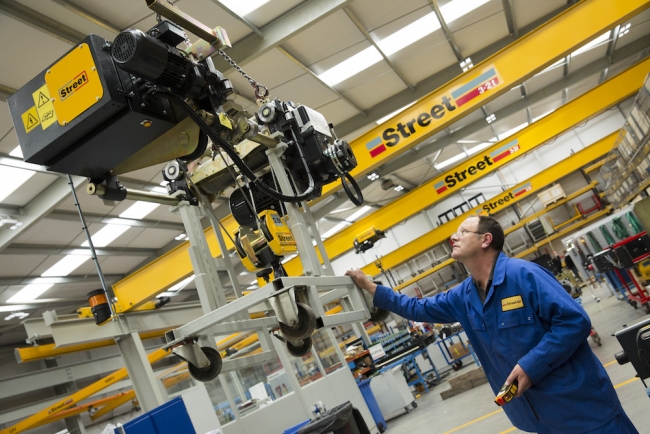 Street Crane, the UK's leading provider of factory cranes, has secured record levels of new orders within the last four months worth in excess of £15m, a 17% increase compared to the same period last year. The sales boost has been driven by several major contracts in the UK as well as orders from overseas.
Read more
---
Our favourite #GBmfg & #UKmfg tweets of the week
How the Government's industrial strategy could help UK manufacturers #UKmfg #GBmfg https://t.co/dfTfgO2bjq pic.twitter.com/8xdseFbzNN

— Make it British 🇬🇧 (@MakeItBritish) September 4, 2017
Read how @HVM_Catapult is helping #ukmfg accelerate into the #digital age #innovation #GBmfg https://t.co/d8mTDnH5JL via @raconteur

— Jo Whitehead (@JoanneWhitehe15) September 6, 2017
8 in 10 of British-built cars are exported to 160 countries around the world – here's where they went in the first half of the year #UKmfg pic.twitter.com/FGwHIkRCxV

— SMMT (@SMMT) September 7, 2017
Over 500 apprentices and graduates join Jaguar Land Rover including a record number of female engineers https://t.co/jiwQmni7xP #STEM #GBmfg pic.twitter.com/WgFlRsChCC

— Jefferson Group (@Jefferson_MFG) September 6, 2017
We welcome plans for permanent new £2m interactive children's gallery @thinktankmuseum #Birmingham #STEM #GBmfg See https://t.co/7Lj2qCrvQZ pic.twitter.com/OePqDp5uej

— Made Here Now (@madeherenow) September 6, 2017
---
Recommendation roundup
Our picks of the best manufacturing and business related content that caught our attention this week.
1. The Merlin Magic Makers / via @Autodesk_UK
While most of us have heard of major theme parks and attractions like LEGOLAND, Alton Towers or Madame Tussauds, fewer are aware that the same central group of designers are behind them all. Merlin Magic Making (MMM), is the UK-based creative development arm of Merlin Entertainments, made up of a small, but highly talented team responsible for creating and producing the magic behind nearly 100 attractions across 21 countries.
Read more
2. Job vacancies in UK manufacturing soar / via @WM_Mag
Demand for staff in the manufacturing industry is continuing to grow, with job numbers soaring by 24.5% last month, according to CV-Library. The independent job site analysed the average number of jobs across key UK cities last month, and compared this with statistics from the same period last year, with manufacturing coming second among all industries for job growth.
Read more
3. Eurozone set for fastest growth since 2007, says ECB / via @BBCNews
The European Central Bank (ECB) has raised its eurozone economic growth forecast for this year to 2.2%, the fastest growth in 10 years since the 3.0% seen in 2007 before the financial crisis started to bite.
Read more
---
And finally, some bonus light hearted picks to add to your reading list this weekend:
1. 9 Things You Never See Successful People Do / via @Inc
It's fun to read lists of what makes successful people tick. Their morning rituals. Their habits. Their goal-setting routines and the things they do before calling it a day. But sometimes, it's interesting to see what they don't do. Here's what successful people avoid, and why you should too.
Read more
2. At £4.40, Surrey becomes most expensive place in UK to buy a pint / via @guardian
Surrey has overtaken London as the most expensive place in the UK to buy a pint, according to the latest Good Pub Guide. Despite the fact that a beer in the capital costs £4.20 on average, drinkers can expect to pay 20p more in the traditionally well-off county, where house prices are twice the UK average. It is the only time since the guide was first published in 1982 that the average price in London has not been the highest in Britain.
Read more

Spot something you think we should see? Share with us! Emailhello@zenoot.com and we may feature it in an upcoming post.