The Friday Roundup – 10/11/2017

Every Friday, we round up our top 5 most popular reads from the week, along with sharing some of our favourite finds from around the web.
This week includes a Tata Steel UK investment boost, Montracon's 40th birthday and of course, #MozTheMonster…
Our top 5 most read this week
1. 265,000 more skilled engineers needed each year in the UK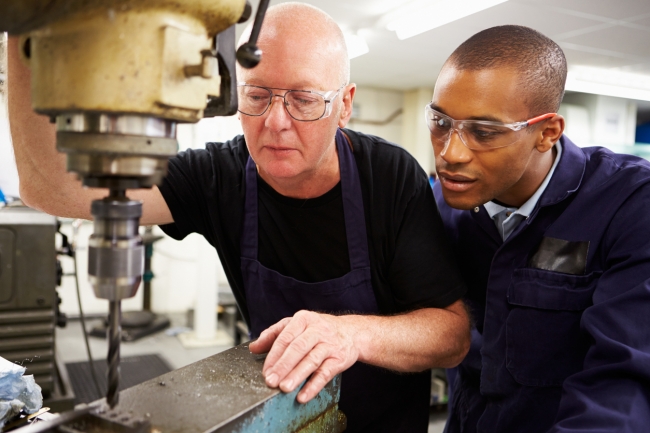 More than a quarter of a million skilled engineers are needed each year to meet the demand from engineering and manufacturing companies, EEF has revealed. 72% of manufacturers say raising awareness of apprenticeships will encourage more young people into manufacturing – 63% say the same of STEM-promoting initiatives between schools and business. And in a positive step, there has been some progress in attracting young people into the industry with 51% of 11-16 year olds saying they would "consider a career in engineering" up from 40% last year.
Read more
2. Tata Steel to invest £30m in South Wales
Tata Steel has announced investments of around £30 million to help secure the future of steelmaking in South Wales. The announcement is part of a series of planned UK investments to strengthen reliability and allow the development and production of high-performing steels demanded by customers. This will help meet the emerging need for next-generation steels for hybrid and electric cars, as well as for energy-efficient homes and buildings and innovative food packaging. Earlier this year, Tata Steel unveiled the UK's most advanced robotic steel welding line which supplies material for car makers from its site in Wednesfield.
Read more
3. Tomorrow's Engineers Week – Engineers on a mission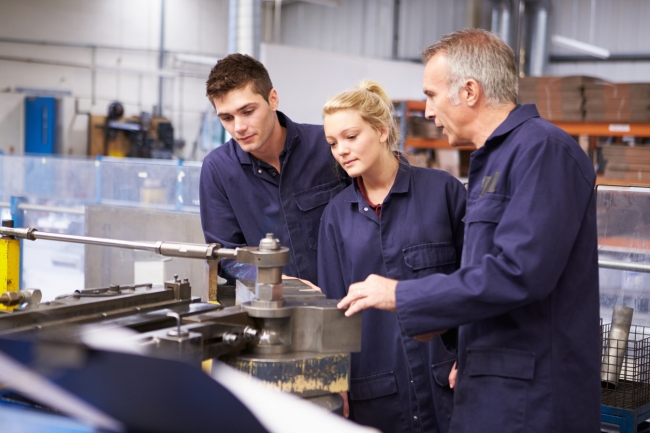 Young people demand a career that will help others according to new research commissioned to launch Tomorrow's Engineers Week. The findings show 90% of 9-18 year olds want a career that tackles social issues with almost half wanting to help animals (47%), two-fifths want to save peoples lives (37%) and a third want to help tackle homelessness (29%). While two-thirds (65%) of Generation Z claim money is the most important thing to look for in a career, 43% want to be part of something to be proud of and 37% want a career that offers excitement.
Read more
4. Montracon invests £4.2m & celebrates 40th birthday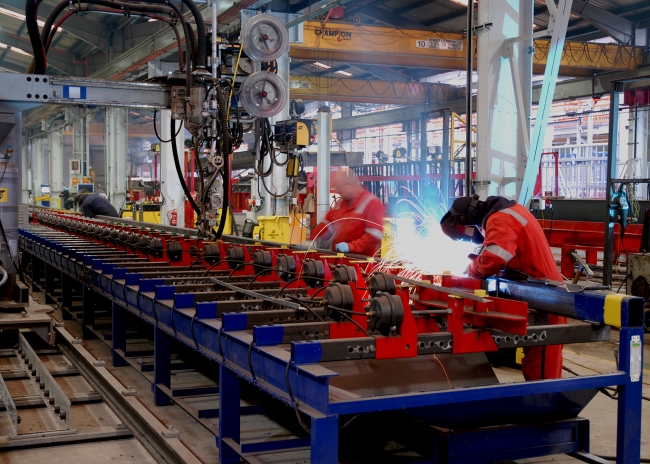 Doncaster-based trailer manufacturer Montracon is celebrating 40 years in business. Since 1977, Montracon has steadily built up its product portfolio and brand presence and now boasts a multi-million-pound business spread across multiple sites including Doncaster, Market Weighton and Ireland. The firm has recently completed a £4.2m investment, made in its Doncaster facility with a new shot blast and paint plant facility. This investment should see output at the Doncaster plant double with an increase from currently 40 units on a single shift rising to 80-90 in 2018.
Read more
5. £1bn supply chain fund to solve productivity challenge
The Chancellor's upcoming Budget should set aside more than £300m investment in a £1bn productivity improvement programme to boost manufacturing supply chains, ADS has revealed. A Government commitment of £345m in the November Budget would secure private sector investment of more than £600m for initiatives supporting supply chain companies in the aerospace, defence, automotive, rail and civil nuclear sectors. While the UK's largest manufacturers have the ability to boost production rates in-house, to achieve growth they are dependent on the ability of local suppliers to continue improving their productivity.
Read more
---
Our favourite #GBmfg & #UKmfg tweets of the week
Iconic motorbike manufacturer @royalenfield opens new innovation factory in Leicestershire https://t.co/iZLjKc4KUJ #motorhour #GBmfg🇬🇧 pic.twitter.com/G3qCvDcKyj

— Jefferson Group (@Jefferson_MFG) November 6, 2017
Start my 25th yr @SubconLaser & 45th yr in manufacturing, 2 all interested in an engineering career, ask an engineer not a politician #GBmfg https://t.co/gpThCTeSvD

— Tom Mongan (@TmonganTom) November 7, 2017
Despite speculation from the BBC and other purveyors of doom, the Vauxhall manufacturing plants in the UK will NOT be closing https://t.co/lEUmYdizcV #GBmfg🇬🇧 pic.twitter.com/UDIogEEzBn

— Jefferson Group (@Jefferson_MFG) November 9, 2017
It seems that this #280characters has everyone divided! What do we think? More space to spead the word on how great #ukmfg #gbmfg is or do we prefer things more short and punchy? #TheBigDebate #WednesdayWisdom

— Petford Group Ltd (@PetfordGroupLtd) November 8, 2017
Top 6 Universities According To The Percentage Of STEM Students Who Are Female @UniofReading @UniRdg_Careers @KeeleUniversity @KeeleCareers @ucl @uclcareers @AbertayUni @abertaycampus @EdinburghUni @uofedcareers #womeninstem #fridayfeeling #stem #womenintech #womeninengineerng pic.twitter.com/RfLDJ4QSCc

— STEM Women UK (@STEMWomenUK) November 10, 2017
---
Recommendation roundup
Our picks of the best manufacturing and business related content that caught our attention this week.
1. This robot swarm finishes your grocery shopping in minutes / via @FastCoDesign
Ocado, a British online-only supermarket, is using a new kind of robot – or, more specifically, a swarm of them. In their Andover warehouse, a swarm of 1,000 robots races over a grid the size of a soccer field, filling orders and replacing stock at speeds of 13 feet per second. The new system, which went live earlier this year, can fulfill a 50-item order in under five minutes–something that used to take about two hours at human-only facilities. And to answer the question of whether this means robots are replacing humans, CTO Paul Clarke argued the contrary – the company is continuously expanding, and it is a "net employer of 13,000 people, none of whom [including himself] would have a job if it hadn't been for the automation and robotics we've developed here." He also claims that its "workforce has doubled in the last five years," and they've just added 200 new jobs at the grid facility in Andover.
Read more
2. Sainsbury's boss says UK 'through the worst' of weak pound fuelling food inflation / via @BBCNews
The boss of Sainsbury's has said the UK is "probably through the worst" of a weaker pound fuelling food inflation. After years of deflation, Brexit currency movements meant there had been a "little bit of food price inflation" this year, chief executive Mike Coupe told the BBC. But he said food prices this Christmas would still be "about the same as they were two years ago in 2015".
Read more
3. Shortage of factory workers starts to push up pay rate / via @guardian
A shortage of factory workers is starting to push up pay rates but wage rises in the services sector remain rooted at around 2%, according to the latest feedback from the Bank of England's regional agents. The central bank said its agents found that shortages this month across the manufacturing sector were leading to a "slight increase in pay growth" that would take average rate of pay rises up by half a percent, from 2-3% this year to 2.5%-3.5% in 2018. The REC said the increase, the second quickest rise in wages since November 2015, followed a fall in unemployment to the lowest level in 40 years that had restricted the number of workers available to take up new positions. It warned that higher pay offers were also needed to counter a growing shortage of EU workers ahead of Brexit.
Read more
---
And finally, some bonus picks to add to your reading list this weekend:
1. #MozTheMonster has debuted but spare a thought for John Lewis from Virginia / via @standardnews
Have you met Moz The Monster yet? An American man, John Lewis, is warming up for an annual onslaught of Twitter messages as the retail chain's Christmas advert comes out today. The father-of-four is frequently confused for the high street brand on social media, as customers tweet him at the handle @johnlewis instead of @johnlewisretail. Each year, he calmly responds to scores of users who message him in error and Mr Lewis, from Blacksburg, Virginia, has already started his trademark responses.
Read more
2. 11 perks Facebook is offering employees / via @BIUK
It's well-known that big tech companies tend to offer lots of tempting perks. And Facebook is no different. A quick glance at its careers page reveals a whole slew of enviable benefits. On its jobs site, Facebook advocates for a "holistic approach to benefits and perks," and focuses on several different spheres, including health, family, community, finance, and convenience. Here's a look at some of the perks Facebook offers employees in North America, including a bike repair shop, on-site barber's shop and dry cleaning services…
Read more
Spot something you think we should see? Share with us! Email hello@zenoot.com and we may feature it in an upcoming post.