The Friday Roundup – 22/06/2018

Every Friday, we round up our top 5 most popular reads from the week, along with sharing some of our favourite finds from around the web.
This week's roundup includes a TfL contract win for Siemens, a £56 million UK innovation centre investment, plus the football supporters winning praise for their unique gesture.
Our top 5 most read this week
1. CBI Trends Survey shows manufacturing order books recovery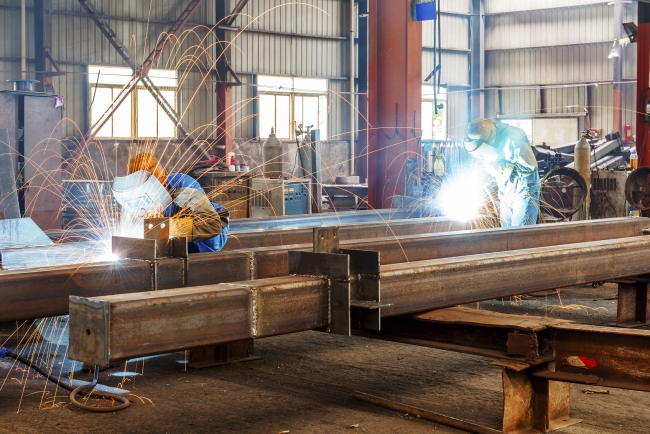 According to the latest monthly CBI Industrial Trends Survey of 388 manufacturers, output grew at the fastest pace since December 2017 in the three months to June, broadly in line with expectations. Growth was broad-based, with output growing in 14 out of 17 sub-sectors, with growth mostly driven by 'Food, Drink and Tobacco', and 'Mechanical Engineering'. Respondents anticipate that output growth will slow slightly over the next three months. Total order books returned to the healthier levels recorded at the end of 2017, while export orders remained stable and well above average, in line with the past 16 months. Anna Leach, CBI Head of Economic Intelligence, said: "The recovery in orders and a return to bumper growth in production suggests the lull in manufacturing activity may be over. While risks to demand persist from Brexit and escalating global trade tensions, firms can work with the Government to nurture a pro-enterprise environment that helps UK growth to shift up a gear. There is much within the UK's control that can be acted on now to lift UK productivity, from building a third runway at Heathrow to investing in the skills of the future."
Read more
2. Interview: AE Aerospace, an SME with the growth strategy of a large corporate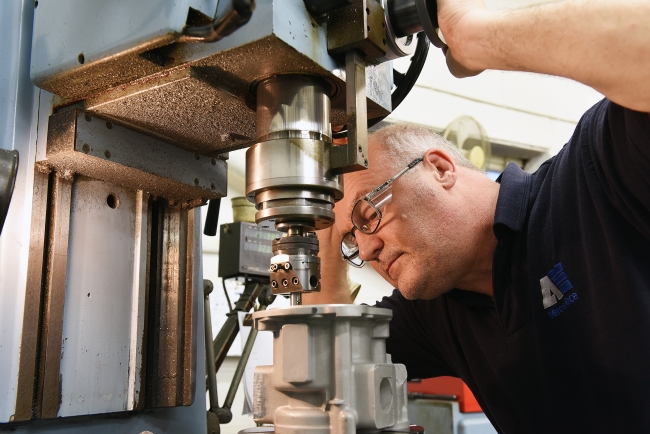 AE Aerospace was established in 1996 to service the aftermarket needs of the aerospace industry. Over time, the company has moved into New Product Introduction and now increased manufacturing volumes to support their customers' Original Equipment assembly lines. Over the last 20 years, the company has delivered a broad range of engineering solutions for prime manufacturers including Bombardier, Airbus, and Boeing, Tier One companies such as Rolls Royce and Siemens and Tier Two companies such as UTC Aerospace Systems, Moog, offering robust and dependable engineering packages, from concept to execution. What sets AE Aerospace apart from competitors is its ability to help customers get their products to market swiftly, without compromising on quality – a skill that's in high demand as aerospace is a sector which is growing – with 34,000 new planes being built within the next 20 years. This continued demand in the sector means the company needs to be on top of its game when it comes to serving the industry. In this article, AE Aerospace Managing Director, Peter Bruch talks about their plans for future business growth and development, servitization implementation, Industry 4.0 and the use of a 'glass factory'.
Read more
3. TBS unveils its new £15m manufacturing facility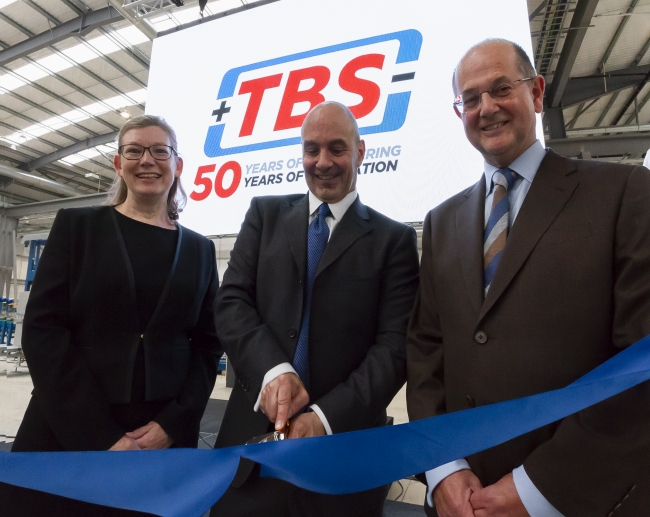 TBS Engineering, the world's leading manufacturer of lead-acid battery assembly and plate manufacturing equipment has opened the doors of its new £15m UK headquarters. Based in Gloucestershire in the UK, the 100,000sq. ft. purpose-built manufacturing and engineering facility includes 80,000 sq. ft. of manufacturing space together with office accommodation. The launch coincides with TBS celebrating its 50th anniversary this year. Today, the energy storage specialist turns over £50m and employs over 225 people around the world from its operations in China, USA, Canada and the UK. Construction was completed in April 2018, before TBS began a phased transition into the new building. From 1st September 2018 its previous premises at Lansdown Industrial Estate in Cheltenham will close. Viv Empson, Group Finance and HR Director said: "It has all the latest modern facilities to continue to attract and retain the best industry talent into one of the most rewarding careers, and for us to expand our engineering capabilities, while minimising our carbon footprint." Speaking of the future, TBS Group Managing Director David Longney said: "TBS is on a remarkable journey. We pioneered cast-on-strap technology and continue to lead the way in automation and innovation in our sector. From machines that produced just one battery per minute 30 years ago, to up to ten per minute today. With every advancement, we create a safer, and greener more efficient industry."
Read more
4. Siemens TfL contract win confirms new train factory in Goole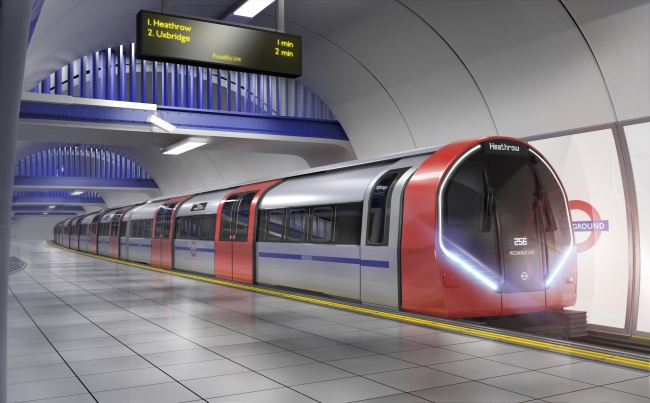 Transport for London (TfL) has confirmed its intention to award Siemens Mobility a contract of around £1.5bn to design and manufacture 94 new, state-of-the-art 'Deep Tube' trains to serve the Piccadilly line in London. Twenty two UK suppliers have already been identified in the bid to potentially work with Siemens Mobility on the build of the trains. In addition, at least 50 new apprentice and graduate positions could be created. The news comes after Siemens announced in March its intention to establish a new factory to manufacture and commission trains in Goole – and the awarding of this contract is a significant step allowing Siemens Mobility to progress its plan. The Siemens Mobility factory would employ up to 700 people in skilled engineering and manufacturing roles, plus up to an additional 250 people during the construction phase of the factory. As a result, around 1,700 indirect jobs would be created throughout the UK supply chain. This order – the first under the Deep Tube Upgrade Programme – will mean the replacement of the entire 1970s Piccadilly line fleet. From 2023, 94 new state-of-the-art Inspiro trains will be delivered on the Piccadilly line enabling up to 27 trains-per-hour (tph) to operate at peak times by the end of 2026 (up from the current service level of 24 tph). The new trains will have a host of new design features that will significantly increase customer comfort, and will be six metres longer than the existing Piccadilly line trains. While this order is for an initial 94 trains, the contract will be awarded on the expectation of a single manufacturer building the trains for all four Deep Tube lines. Creating a single train design will allow TfL to maximise cost savings through greater standardisation of train operations, staff training, equipment, spares and maintenance.
Read more
5. £56m pharmaceutical innovation centre investment announced

A new £56 million UK innovation centre, which will revolutionise how medicines are manufactured, is to be located in Renfrewshire. A world-first, the new industry-led Medicines Manufacturing Innovation Centre (MMIC) will offer pharma companies, from start-ups through to multinational organisations, a unique service to develop and adopt novel manufacturing techniques to adapt into their own manufacturing processes. By transforming processes and technologies, the speed of bringing new drugs to market could improve drastically. With a global market worth £98 billion, this investment will help put the UK, and Scotland, at the forefront of technology and innovation in small molecule pharmaceutical and fine chemical manufacturing which still makes up the bulk of how new medicines are made. The pharmaceutical sector in Scotland employs 5000 people directly and supports a further 16,500 jobs. Supported by Scottish Enterprise (£15 million), UK Research and Innovation, through Innovate UK (£13 million) GSK and AstraZeneca (£7 million each), the MMIC is one of the early projects across the UK to receive funding from the UK's Industrial Strategy Challenge Fund. The MMIC aims to attract over £80 million of R&D investment by 2028 and will create 80 high value jobs directly by 2023. Up to 90 jobs will also be created or retained in companies involved in the design and build phase and post-construction.
Read more
---
Our favourite #GBmfg & #UKmfg tweets of the week
NEW FACTORY: Aerospace components manufacturer Icon, supplier to Airbus, Rolls-Royce & Boeing, opens new #Nottinghamshire facility following multi-million pound investment https://t.co/JTigFQIJQd #GBmfg🇬🇧 pic.twitter.com/qeqTSGyNbp

— Jefferson Group (@Jefferson_MFG) 19 June 2018
Yet again Skills Gap being talked about. STEM is is the lynchpin to the future of Manufacturing and Engineering. Fundamental to the growth and sustainability for UK. Just shows how critical it is. #ukmfg #BusinessFest #STEM pic.twitter.com/AQChjPBVqc

— DAVINDER LOTAY (@DavinderLotay) 20 June 2018
3 new #ENGEL IMMs being installed in our #Loughborough facility. They join our other new ENGEL and #NegriBossi machines delivered earlier. #moulding #ukmfg #plastic #BPF pic.twitter.com/ZWePuiv2Zh

— Goodfish Group (@GoodfishLtd) 20 June 2018
Great news for Belfast: Bombardier wins £730m order from American airline @Delta for 20 CRJ 900 regional jets https://t.co/AICVtFQ7vY #Belfast #UKmfg pic.twitter.com/7E8XO47pkk

— Jefferson Group (@Jefferson_MFG) 20 June 2018
Epic and action-packed! Let's #SmashStereotypesToBits and get more girls into STEM #INWED18 https://t.co/lNimKvgYbg

— Year of Engineering (@YoEgovuk) 21 June 2018
---
Recommendation roundup
Our picks of the best manufacturing and business related content that caught our attention this week.
1. Record-breaking 200,000 brick Lego bridge set to be unveiled for INWED / via @itvnews
A world record-breaking bridge made from 200,000 Lego bricks has gone on display in Glasgow. The suspension bridge, which is the length of almost three double-decker buses, holds the Guinness World Record for the longest Lego brick bridge. It has been brought to the St Enoch Centre in Glasgow by the Institution of Civil Engineers (ICE) to mark its bicentenary and Scotland's Year of Young People. People can visit the structure from Saturday when it officially launches to coincide with International Women in Engineering Day (INWED) and Ice's Explore Engineering weekend. Designed by Dr Robin Sham, the bridge was first assembled in London in 2014 and has been displayed in Liverpool and Hong Kong before arriving in Scotland. The structure, which is three metres tall and spans 31 metres, was re-built in the shopping centre by a team of specialist civil engineers working through the night. Sara Thiam, regional director of ICE Scotland, said: "Giving young people the chance to see the bridge, learn about how it was designed and built, and meet some of the invisible superheroes behind it, will help them realise engineering can be a fun and inspiring career. Civil engineers directly transform our lives by designing, building and looking after bridges and many other everyday things that we often take for granted." The bridge will be on display on the centre's first floor from June 23 until October 28.
Read more
2. The American View: Intermediate destination / via @BiznessReporter
Good process designers know that you dare not make assumptions about tool availability or working conditions. A consultant once lectured me that designing a new business process was like trying to construct a tower out of baked beans cans: the longer and more complex the process is, the more likely it was that the something would fail and the tower would come crashing down. It was always best (she said) to build isolated and controllable processes that can be chained together as-needed rather than to design overextended mega-processes where one glitch could cause the entire workflow to fail. She wasn't wrong. Business Reporter's resident blogger, Keil Hubert, shares the cautionary tale of an innocent worker who almost got himself crushed thanks to an easily-predictable process failure.
Read more
3. Ocado: The factory of the future? / via @TheEconomist
Ocado, a British online-grocery company, is using air-traffic-control systems and AI technology to co-ordinate 700 factory robots. Its use of technology has made it a challenger to Amazon's grocery-delivery business.
---
And finally, some bonus picks to add to your reading list this weekend:
1. Includes video: Japan fans impress by cleaning up stadium / via @BBCNews
After a heated World Cup match, the stands are usually left with food waste, cups and wrappers scattered in the heat of the moment. Japanese fans certainly had reason to go wild on Tuesday night. Their side won their opening game, beating Colombia 2-1, and securing the team's first victory against a South American side. But after the team swept Colombia off the pitch, Japanese fans also did their share of sweeping: meticulously cleaning up their rows and seats in the stadium. Equipped with large rubbish bags they brought along, the fans marched through the rows picking up rubbish, to leave the place just as neat as they had found it. "It's not just part of the football culture but part of Japanese culture," Japan-based football journalist Scott McIntyre told the BBC. "You often hear people say that football is a reflection of culture. An important aspect of Japanese society is making sure that everything is absolutely clean and that's the case in all sporting events and certainly also in football." According to Scott North, professor of sociology at Osaka University, it's a habit drilled into Japanese people from early childhood. "Cleaning up after football matches is an extension of basic behaviours that are taught in school, where the children clean their school classrooms and hallways. With constant reminders throughout childhood, these behaviours become habits for much of the population."
Read more 
2. Heineken's Amstel and Smiths beer hit by CO₂ supply shortage / via @BBCNews
Supplies of Heineken's John Smith's Extra Smooth and Amstel kegs have been hit by an industry-wide shortage of carbon dioxide. The CO₂ shortfall is leaving beer and fizzy drinks makers high and dry just as demand is peaking as fans gather to watch the football and barbecue season gets under way. Both seasonal manufacturing shutdowns and technical reasons have left the UK with only one big plant producing CO₂. "We've been informed by our CO₂ supplier that they are facing a major issue with supply availability in the UK," Heineken confirmed in a statement. Wetherspoons pub chain said that while it had not had any supply issues yet, "that is likely to change in the coming days, and it's not likely to get any better." Carbon dioxide doesn't just put the fizz into soft drinks, canned and bottled beers. It also delivers beer at the pub pumps and is additionally used to pack fresh meat and salads. It comes from ammonia plants that manufacture fertiliser. But as demand for fertiliser peaks in winter, manufacturers often shut down during the summer for maintenance work. The UK is particularly hard hit by the shortages, according to trade publication Gasworld, because only one major CO₂ plant is still operating and imports from the European mainland have been affected by shutdowns in northern Europe. Currently at least five CO₂ producers across northern Europe are offline for maintenance. Gasworld said carbonated drinks producers were now "desperate" amid the worst CO₂ supply crisis for decades. The UK is a large market for carbon dioxide and imports about a third of its CO₂ needs. It has a vast range of applications in industry, with one of the main uses being the manufacture of dry ice to chill airline meals.
Read more
Spot something you think we should see? Share with us! Email hello@zenoot.com and we may feature it in an upcoming post.