The Friday Roundup – 23/03/2018

Every Friday, we round up our top 5 most popular reads from the week, along with sharing some of our favourite finds from around the web.
This week includes new facility boosts across the UK for Siemens, Amtico and Integral Powertrain, plus a 17,000-strong printing error that's been unusually well-received…
Our top 5 most read this week
1. Siemens to invest £27m in new 3D-printing factory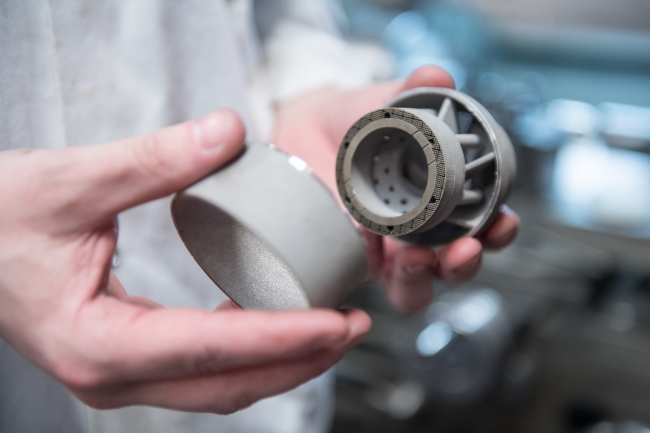 Siemens is to make a £27 million investment in a new, state-of-the-art manufacturing facility for Worcester-based Materials Solutions Ltd; its additive manufacturing specialist. The new building, set to open in September 2018, will enable it to increase its fleet of 3D printing machines from 15 to 50 over the next five years. The new factory will be fully powered by Siemens Digital Enterprise technologies solutions, an end-to-end portfolio comprising software-based systems and automation components which cover every conceivable requirement arising along the industrial value chain. The location for the new facility will be the Worcester Six Business Park Development which is host to manufacturing, offices, R&D and logistics buildings. The expansion of the business is also expected to support the creation of around 55 high quality new jobs, increasing Materials Solutions' team of world class engineers, metallurgists and manufacturing specialists to 80.
Read more
2. Amtico opens new facility in Coventry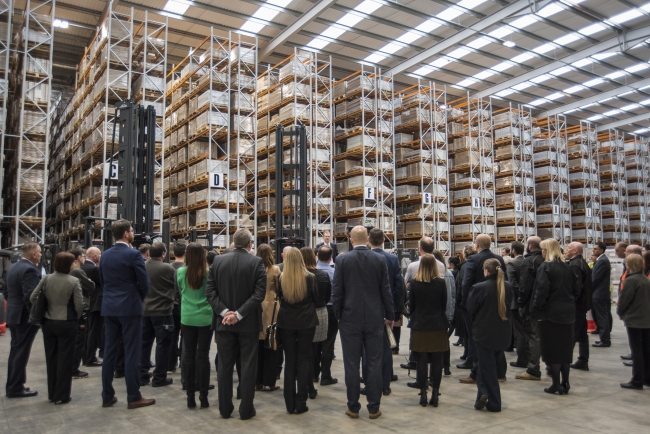 International luxury flooring firm, Amtico, has officially opened its new showpiece building in Coventry, close to its existing factory, allowing the company to retain staff and continue to support the local community. The 73,000 sq ft Pilot Park facility is the central international distribution hub for Amtico's extensive range of luxury vinyl tile flooring and commercial carpet, as well as home to the company's new training academy. Attendees were given a guided tour of the facility, which detailed how the building has been specifically developed to house and distribute 15,000 pallets to over 47 different countries. On average, 214 pallets will leave Pilot Park's doors every day, using Amtico's dedicated delivery service vehicles.
Read more
3. Ideal Modular Homes open new factory in North West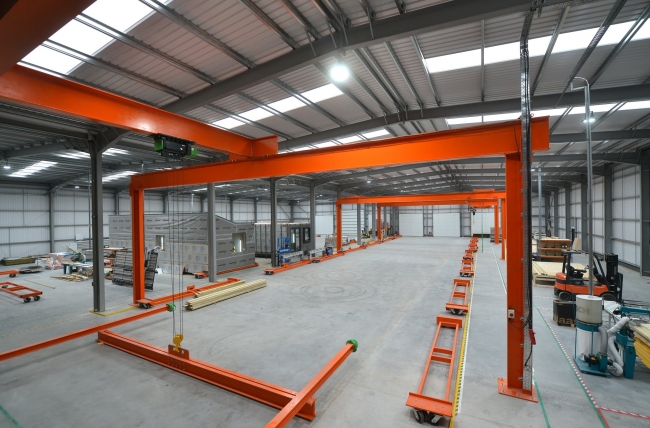 Liverpool entrepreneurs, Luke Barnes and Graham Owens, have opened the North West's first dedicated modular homes construction factory. Ideal Modular Homes, which is based in Speke, Liverpool, is set to shake up the modular housing construction industry with its unique, innovative building techniques and advanced programming systems. The new 70,000 sq ft factory, which will operate 24 hours a day and employ 150 staff, is able to produce more than 10 units per week. As loyal Liverpudlians, the two business partners were keen to build the factory in the Liverpool region and have spent the last eight months fitting it out. The factory's location in Speke means that they are less than five minutes away from the motorway network allowing them to be able to easily deliver homes all over the UK. Ideal Modular Homes also provides a full in-house design service with a dedicated team of architects and technicians, allowing each scheme to be tailored to the individual clients' specific requirements.
Read more
4. Output growth rate slows but remains strong overall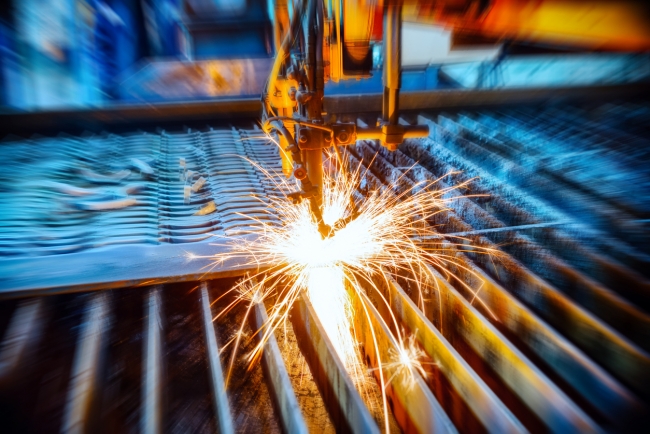 Manufacturing order books weakened slightly in the three months to March, but remained well above their long-run average, according to the latest monthly CBI Industrial Trends Survey. According to the survey of 381 manufacturers, export order books remained unchanged and output continued to grow robustly in the three months to March, but at a slower pace than in the three months to February. Output growth was broad-based, increasing in 14 out of 17 manufacturing sub-sectors. Growth was predominantly driven by Motor Vehicle and Transport Equipment, Chemicals and Electronic Engineering. Respondents anticipate that output growth will slow further over the next three months, matching the pace seen in November and December 2017.
Read more
5. Integral Powertrain to invest £6m in new Technical Centre

Market leading powertrain and e-Drive solutions provider Integral Powertrain is investing in a three-acre site which will see the company build a new state-of-the-art Technical Centre in Milton Keynes. The company's recent success has seen it outgrow its existing locations and expansion has become necessary to ensure the levels of service and quality their customers have come to expect is maintained. Planned to be operational by Q3 2019, the new facility represents an initial investment of £6M, excluding facilitisation, and more than a doubling of the floor area to 47,000 sq. ft. compared to the existing Technical Centre and its annex. The company also said there is potential to further increase this by internal expansion to 59,000 sq. ft. Once fully operational, the facility will cater for over 250 staff.
Read more
---
Our favourite #GBmfg & #UKmfg tweets of the week
We're excited to show you more of our multi-million £ investment in our #Telford #wheel plant. #ProjectSwan #ukmfg #gbmfg #Gkn Keep following for further updates pic.twitter.com/hIoxFLplrC

— GKN Wheels (@GKN_Wheels) 16 March 2018
Jaguar Land Rover to invest £4.3bn in new products, technologies and facilities over the next year https://t.co/ITTtRLrJWu #ukmfg #GBmfg🇬🇧 pic.twitter.com/zjSXmM2vV5

— Jefferson Group (@Jefferson_MFG) 18 March 2018
It's been a busy week so far at Amtek…. 2 more new tools re-shored from the Far East, making it 9 so far this week & bringing a significant amount of #manufacturing back to the #uk 👍🇬🇧 #wearethemakers #UKMfg pic.twitter.com/IgGLXEq9TA

— Amtek Plastics (@AmtekPlastics) 21 March 2018
#ThrowbackThursday to when we installed the world's largest tube bending machine at Westcon Yard, a #Norwegian based #offshore and #maritime services company. Read more >> https://t.co/lAJ4d7lpAa #ukmfg #GBmfg 🇬🇧 pic.twitter.com/Nomv5rvuYa

— Unison Ltd (@UnisonLtd) 22 March 2018
"BMW is committed to the UK, with Mini, with Rolls-Royce at Goodwood, the engine facility at Hams Hall & pressings plant in Swindon. The UK is our fourth biggest market and it is important to be in the countries where we sell most of our cars" https://t.co/oQniwLl6H1 #GBmfg🇬🇧 pic.twitter.com/Y8enT7nXYK

— Jefferson Group (@Jefferson_MFG) 22 March 2018
---
Recommendation roundup
Our picks of the best manufacturing and business related content that caught our attention this week.
1. What the distant past told us about work in the future / via @BBC_Capital
The reports that robots, automation and artificial intelligence are going to put millions of us out of work keep on circling, but a look back in history shows we've been predicting (sometimes wrongly) how technology will change our lives and impact our jobs for centuries. This fun infographic looks at some of the unfounded fears and wildly optimistic predictions that have been made about the technology that has transformed the way we live, work and communicate.
Read more
2. P&G launches new Fairy bottle made from ocean plastic / via @CIWM
The issue of ocean pollution is a pertinent one, and this week Procter & Gamble (P&G) launched the Fairy Ocean Plastic Bottle made completely from post-consumer recycled (PCR) plastic and ocean plastic. The launch of the bottle aims to raise awareness of the issue of ocean plastic pollution and what can be done to prevent plastic waste from reaching the ocean. The first-ever Fairy Ocean Plastic Bottle has been created in partnership with recycling expert TerraCycle and will reach British consumers in 2018. The UK launch will include 320,000 bottles, the largest production run of recyclable dish soap bottles in the world made using ocean plastic. The bottle will be made from 10% ocean plastic, collected from the ocean and beaches around the world, and 90% post-consumer recycled plastic.
Read more
3. How have we given up our privacy to Facebook and other sites so willingly? / via @guardian
Cambridge Analytica's ransacking of millions of Facebook users' data has triggered a backlash against the social network. Not only has it highlighted how much personal information we share without realising, but also how effectively it can be used to influence our decisions. This has led to people beginning to ask: how exactly did we end up in this situation? How did we give up our privacy so willingly? And how can we get it back?
Read more
---
And finally, a light-hearted bonus pick to add to your reading list this weekend:
1. ASOS prints 17,000 bags with spelling error / via @independent
If you've ever made an order from online fashion retailer ASOS, you'll be familiar with the individual plastic bags that your clothes arrive in. This week, ASOS sheepishly owned up to printing 17,000 of those bags with a spelling mistake and customers are loving it. The company, which has been voted as the most sought-after place to work in 2018 by LinkedIn, incorrectly printed a message on the bags used for online order shipments. But in what is reminiscent of the KFC saga, it was how the company dealt with the error that got customers talking. Realising the blunder, ASOS owned up and tweeted a picture of the plastic bag on Twitter alongside the caption, "Ok, so we *may* have printed 17,000 bags with a typo. We're calling it a limited edition." Since posting the image, it has received more than 28,000 likes and 4,500 retweets. Some shoppers even admitted that they were tempted to place an order just to get their hands on one. Someone else said: "Oh, I hope when my order comes tomorrow I'm one of the lucky winners of these." Meanwhile, plenty of fans also praised ASOS for choosing to keep the bags rather than wasting them.
Read more
Spot something you think we should see? Share with us! Email hello@zenoot.com and we may feature it in an upcoming post.