The Friday Roundup – 06/04/2018

Every Friday, we round up our top 5 most popular reads from the week, along with sharing some of our favourite finds from around the web.
After an Easter hiatus, this week's roundup includes investment for Luton's Vauxhall plant, contract extension joy for Bombardier, plus Walter the Softy's unlikely doppelgänger…
Our top 5 most read this week
1. UK manufacturing sees solid growth in March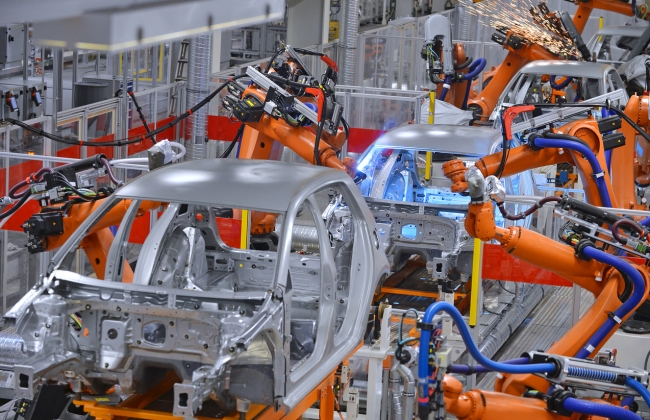 The UK Manufacturing Purchasing Managers' Index (PMI) showed solid growth for March 2018 at 55.1, up from 55.0 in February. Manufacturers in the UK are seeing a steady flow of new business, both domestically and internationally. With new export orders up for nearly two years in a row, export business is thriving; with manufacturing firms putting success in this area down to Sterling weakness, greater marketing and awareness, and repeat business. Both input and output costs, which have been building significantly over the past year, have eased somewhat since February, providing a further cause for optimism. Manufacturing sector confidence remains strong for the UK, with over half of companies surveyed forecasting business expansion in the coming year.
Read more
2. Vauxhall to build new Vivaro van at Luton plant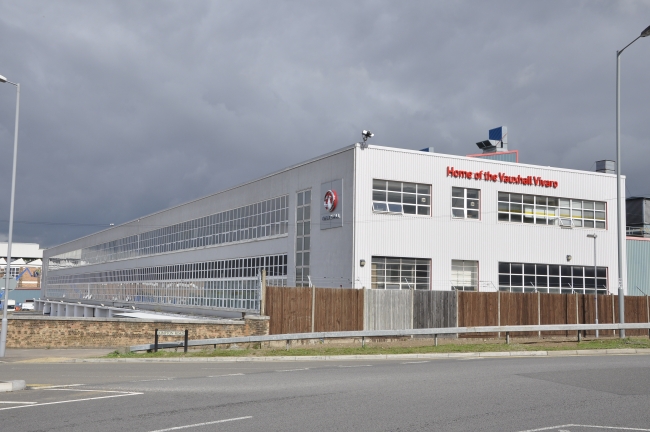 PSA Group, the parent company of Vauxhall, has confirmed it intends to strengthen its market share with an investment to increase manufacturing capacity at its Luton plant. The Bedfordshire factory will be producing a new Opel/Vauxhall Vivaro model by mid-2019. The investment in the plant will serve to optimise its manufacturing processes. In 2017, the plant produced 60,000 Opel/Vauxhall Vivaros. The investment aims at increasing the plant's production capacity to 100,000 vehicles per year based on PSA's EMP2 platform. The investment itself is thought to be in the region of £170m, will secure 1,400 jobs and create 450 new roles.
Read more
3. Boxer programme could support 1,000 British jobs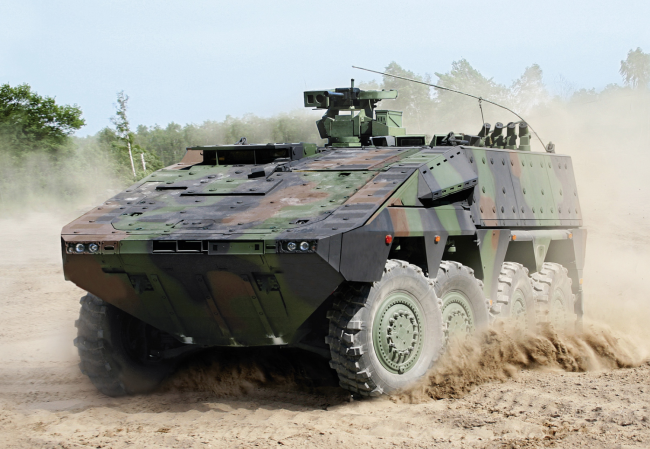 The British Army has taken a step towards exploring a deal for a fleet of new armoured vehicles, potentially supporting at least 1,000 British jobs, by announcing it is re-joining the Boxer programme. The UK will explore options to equip the Army with the 8×8 troop carriers to modernise its vehicle fleet and meet the Army's Mechanised Infantry Vehicle requirement. The UK played a major role in the original design, development and testing of the Boxer, and would reassume the rights it had as a project partner if a deal was to go through – allowing the option for the vehicle to be built and exported from the UK. The deal could see the Boxer fully assembled in the UK with at least 60% of the manufacturing with British industry. Artec, the consortium who manufacture the Boxer vehicle, have already made commitments to British industry by signing partnership agreements with BAE Systems, Pearson Engineering and Thales UK, in anticipation of a deal being struck. The MOD is now taking forward negotiations with the Organisation for Joint Armament Cooperation (OCCAR) and Artec. Any deal will be subject to commercial negotiation and assessment in 2019 and the aim is to have the first vehicles in service with the Army in 2023.
Read more
4. Bombardier wins £73m TfL contract extension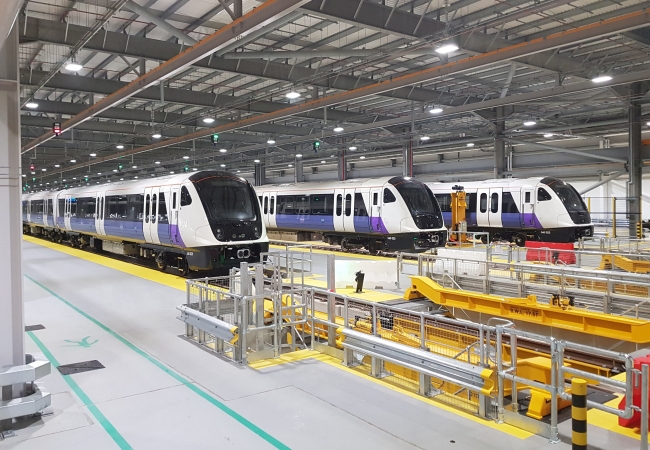 Derby-based Bombardier Transportation has received an order from Transport for London (TfL) for five additional Bombardier Aventra trains for services on London's Elizabeth line – increasing the total order to 70. In total, the additional contract is valued at approximately £73 million. Each train, can carry up to 1,500 passengers, and include air-conditioning, interconnecting walk-through carriages, and have been designed with an emphasis on energy-efficiency and intelligent on-train energy management systems. Jointly sponsored by the Department for Transport and TfL, the Elizabeth line is the largest infrastructure project of its kind in Europe and is now in its final stages. When complete, London's new railway will carry over 200 million passengers per year and add 10 percent to central London's rail capacity.
Read more
5. 2 Sisters unveils ambitious new strategy to strengthen gender equality

2 Sisters Food Group has published its Gender Pay Gap report and unveiled a series of initiatives to improve diversity, gender, equality pay and opportunity across its business. As one of the UK's leading food manufacturers and a major employer, the business said it believes that it is very important for companies to be transparent about pay to help bridge the pay gap that exists across the country. 2 Sisters were keen to highlight that men and women are paid equally for doing equivalent jobs with equivalent experience and the gender balance and pay rates for their factory floor teams is comparable to UK manufacturing as a whole. Their Gender Pay Gap is 9.7 per cent (mean) and 4.1 per cent (median), which compares very favourably to a 24.5 per cent median pay gap in the private sector overall, according to the Office for National Statistics (ONS).
Read more
---
Our favourite #GBmfg & #UKmfg tweets of the week
Some highlights from Q1 in British manufacturing: 🔹Toyota to build new Auris in Derby 🔹Siemens to create 700 jobs at new £200m train factory in Goole 🔹Rolls-Royce breaks ground on Derby test bed facility as part of £150m investment 🔹Lotus Cars to create 300 jobs in Norfolk pic.twitter.com/7T3MypVakw

— Jefferson Group (@Jefferson_MFG) 2 April 2018
At last it has arrived#ukmfg #GBmfg Plant has increased to help with capacity pic.twitter.com/qIBKZLIvy1

— Gill Jakes 🏭😎 (@jakes_gill) 27 March 2018
It's my 45th birthday today – Renishaw Electrical Ltd was registered on 4th April 1973 to commercialise the world's first touch-trigger probe for co-ordinate measuring machines invented by co-founder (Sir) David McMurtry #metrology #mfg #ukmfg pic.twitter.com/LJv9u4w274

— Renishaw (@renishawplc) 4 April 2018
Easter might have just finished, but it is beginning to feel a lot like Christmas at @thenec as the machines start to arrive for #MACH2018. #UKmfg #manufacturing pic.twitter.com/fS9l3NtcWJ

— MACH Exhibition (@MACHexhibition) 3 April 2018
Further Q1 highlights in British manufacturing (2/2): 🔹McLaren inaugurates new £50m Sheffield factory 🔹Bentley announces major expansion of Crewe plant 🔹GFG to create 400 jobs at alloy wheel factory 🔹Tata Steel invests £75m at Port Talbot mill 🔹JCB creates 600 new jobs pic.twitter.com/MEcDxj6xWw

— Jefferson Group (@Jefferson_MFG) 2 April 2018
---
Recommendation roundup
Our picks of the best manufacturing and business related content that caught our attention this week.
1. UK investment is at a record high. So why has almost no one reported it? / via @spectator
Predictions of doom for the UK economy post-Brexit are regularly splashed all over the news, yet positive, factual data on the economy can seemingly get ignored (or receive less of a fan fare). Yesterday, the ONS quietly released the latest figures for Gross Fixed Capital Formation (GFCF) which covers investment across the whole economy, public and private sectors, manufacturing, construction, services and extractive industries. They showed that contrary to the received wisdom that investors have fled the UK following the Brexit vote, investment grew by 1.1 per cent in the fourth quarter of 2017, to a total of £84.1 billion. Over the course of 2017 it grew by 4 per cent compared with 2016. This was higher than for any other G7 country – with Italy following on 3.7 per cent, France 3.5 per cent, the US 3.2 per cent and the US on 3.1 per cent. Brexit is not guaranteed to bring a bonus to the UK economy – far from it, it could still prove a disaster if the wrong decisions are made by a future UK government. But it would be extremely helpful to all of us if we could be fed rather less propagandist speculation about the future direction of the economy, and we got to hear rather more genuine, encouraging economic news.
Read more
2. Q1 2018: stable footing or slippery slope? / via @linkedin
At the end of 2017, Mike Rigby identified four factors which a healthy industrial sector needed to thrive: a performing, reliable economy; a supportive government; OEMs investing in the UK and/or their UK supplier base; and a consistent (or at the very least, predictable) foreign exchange rate to help manage cost control. As the first quarter of 2018 draws to a close, now is the ideal opportunity to reflect on the distance travelled over the past three months and look ahead to what the immediate future may bring.
Read more
3. 1,500 companies miss gender pay deadline / via @BBCNews
More than 1,500 companies have failed to report their gender pay gap figures before Wednesday night's deadline. The Equalities and Human Rights Commission said 1,557 firms had missed the deadline, which all companies, charities and public sector bodies with more than 250 employees were required to meet. More than 10,000 firms have published data, with in excess of 1,000 firms reporting on the last day. One organisation that missed the deadline was the Unite union, which belatedly published its figures on Thursday. The union, which describes itself as being "at the forefront of the trade union campaign to achieve equal pay", revealed that its female employees' median hourly pay was 29.6% lower than what male workers are paid. For further analysis and to use the gender pay gap company search calculator, read more below.
Read more
---
And finally, some light-hearted bonus picks to add to your reading list this weekend:
1. Beano orders Jacob Rees-Mogg to stop looking like Walter the Softy / via @MetroUK
Tory MP Jacob Rees-Mogg has been accused of basing his look on Beano character Walter the Softy. That may seem a bit unkind but the company is convinced he's mimicking the character after young readers pointed out similarities. Beano Studios claimed the North East Somerset MP's distinctive style was a rip-off of Dennis the Menace's arch nemesis and sent him a 'cease and desist' letter. Mike Stirling, who is head of Beano Scotland, listed all the alleged infringements, which included copying Walter's hair parting, round glasses, spotty ties and vintage apparel, and enjoyment of classical music. He continued to troll Mr Rees-Mogg, adding: 'It is evident that there are numerous instances whereby you have adopted trademarked imagery and brand essences of the character to the benefit of enhancing your career and popularity. 'We firmly request that you cease and desist in your ongoing impersonation of the character, which remains the exclusive property of Beano Studios'. Don't believe us! See the comparisons on the link below…
Read more
2. Eleven body language mistakes that are hard to quit but you'll be glad you did / via @Independent
It is not what you say, it's how you say it. It's a cliche, but it's true. The way you act can warp the entire meaning of what you're saying. That being said, bad body language habits are the often hardest habits to break. We become so accustomed to slouching, averting our eyes or folding our arms that we barely even notice what we're doing. Here are several body language mistakes that are going to be tough to ditch. Still, if you're able to quit them, you'll definitely thank yourself later. From fidgeting to being too still, here's how to improve your communications skills not just verbally, but physically.
Read more
Spot something you think we should see? Share with us! Email hello@zenoot.com and we may feature it in an upcoming post.