The best of British manufacturing | August 2019
At the start of each new month, we summarise the very best of British manufacturing by showcasing the most popular content featured on our site throughout the previous month. An even more convenient way to read the best news and insight from the manufacturing sector.
Highlights in August 2019 included:
• Coca-Cola European Partners announcing a £23m investment at its facility in East Kilbride
• MINI celebrated a key milestone as the ten millionth vehicle produced rolled off the production line in Oxford
• Another automotive milestone was celebrated by LEVC with the 2,500th TX electric taxi produced at its Ansty site
• Tangerine Confectionery completed a £7.5m investment at its York factory
• Also in the food sector, Newry-based Around Noon confirmed plans to create new jobs and invest £7m in a major expansion
• Rolls-Royce secured a £350m contract with the MOD to support the Royal Air Force fleet of Typhoon aircraft
• Kensa Group started construction of its new factory in Cornwall that will provide, at capacity, 150 jobs
• JCB confirmed that its electric mini excavator has gone into full production
• Other investment announcements included Don-Bur completing a £4m investment in new plant equipment, software and training to support future growth and Croda announcing it is to invest more than £7m into the fit-out of a new distribution and warehousing facility in Goole
Thanks as always for your support, let's keep sharing the positivity.
Don't forget, you can sign up to our advert-free newsletter here to keep up to date with all the positivity from across the sector each week: Love Manufacturing?
Top 10 manufacturing highlights in August 2019
1. Coca-Cola European Partners invests £23m at Scottish factory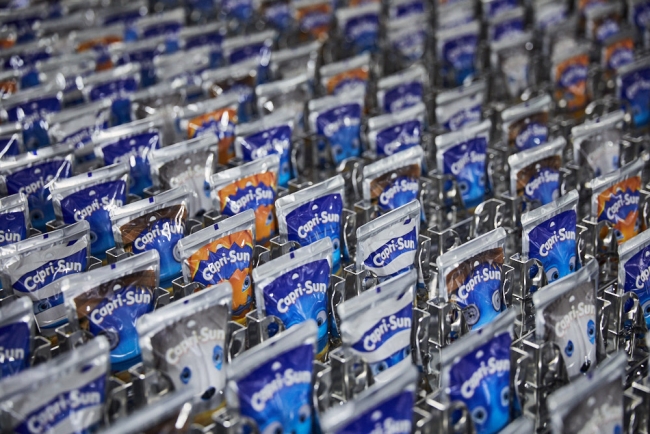 Coca-Cola European Partners (CCEP) is investing £23m into its East Kilbride operations, in what the company says is a demonstration of its ongoing commitment to manufacturing excellence and innovation in Scotland. The investment is for two new production lines dedicated to making Capri-Sun, one of the largest kids' juice drinks brands in GB, worth £68m. The new lines are state-of-the-art robotic multi-pack fillers made bespoke for the site and use the latest energy-saving technology to reduce energy use and water consumption. This includes automatic control of conveyors, energy sub-metering to aid monitoring and water efficient pouch-cooling technology. In addition, the lines are equipped to package Capri-Sun multi-packs using a newly developed lightweight corrugated cardboard that enables the use of thinner card with equal strength to the previous card used. In addition to the 170-strong workforce at the site, the new lines will create 18 roles and additional training to upskill the workforce.
Read more
2. LEVC celebrates production of 2,500th electric taxi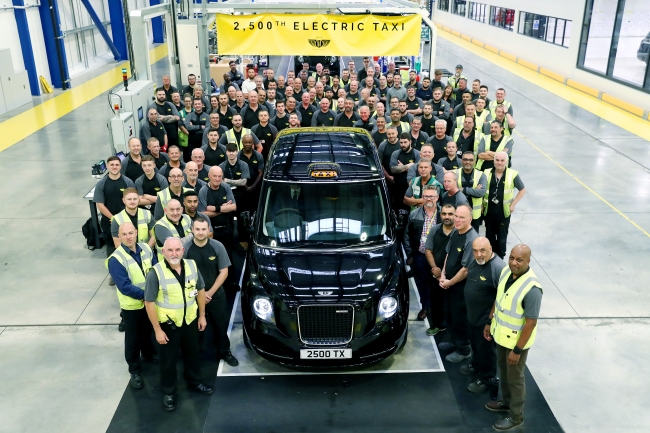 London EV Company (LEVC) has produced its 2,500th TX electric taxi – and the vehicles are already making a huge contribution to reducing urban emissions in London, cities across the UK and in Europe too. LEVC manufactures the world's only purpose-built, range-extended electric taxi from its state-of-the-art factory in Ansty, Coventry, where more than £500m has been invested by parent company GEELY into developing and manufacturing the world's most advanced taxi since 2014. Based on the TX, LEVC's new light commercial vehicle CV will be made at the same facility. In the near future, LEVC will add to its commercial vehicle range with a new line-up of models that will use shared technology with GEELY Commercial Vehicles. The cabs have proved a major hit with drivers, passengers and cities alike thanks in no small part to the technology that lies underneath the re-imagined, yet still iconic bodywork: the TX eCity range extender powertrain, which allows the taxi to run in full electric mode for up to 80 miles, slashing emissions and driver running costs and giving passengers a quieter and more soothing ride.
Read more
3. Kensa Group to build new factory & create new jobs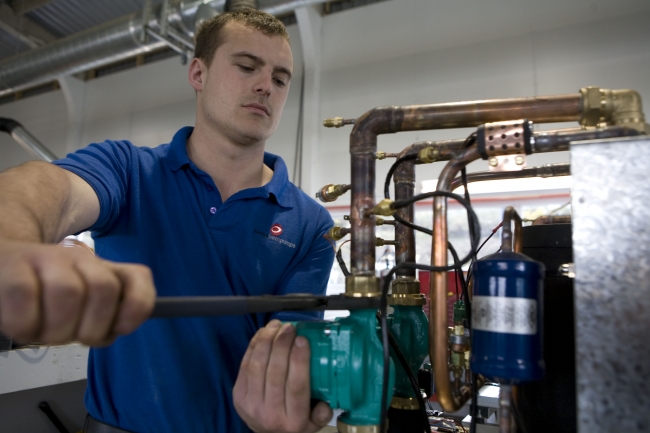 British ground source heat pump manufacturer, Kensa Heat Pumps, has commenced construction of a new 900m2 manufacturing and office facility on its current site in Cornwall. Coinciding with its 20th year anniversary, the new premises will see Kensa produce 30,000 ground source heat pumps every year, providing carbon savings equivalent to taking 60,000 cars off the road. The privately-funded expansion will make Kensa the largest low carbon business in Cornwall, providing at capacity 150 jobs. With an existing market share of near 50%, Kensa forecasts annual growth of around 50% as Government introduces regulations to outlaw the use of high carbon fossil fuels, particularly in new build housing in just six years time; ground source heat pumps offer lower-cost heat than mains gas, and are the lowest carbon heating technology. Kensa's new heat pump facilities are due for completion in January 2020.
Read more
4. Tangerine Confectionery invests £7.5m to increase capacity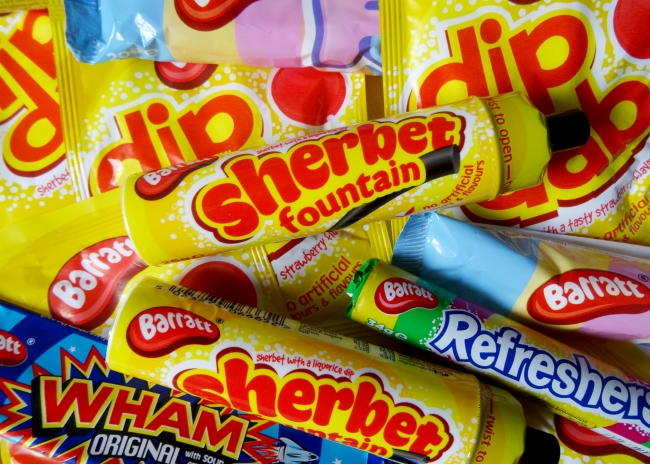 Tangerine Confectionery has invested £7.5 million into its York factory to increase production capacity by 30% and create 90 new jobs. The investment follows Valeo Food's 2018 buyout of Yorkshire-based Tangerine Confectionery – the maker of well-known sweet brands including Barratt and Henry Goode – and its subsequent merger with Leicester-based Big Bear Confectionery, to create Valeo Confectionery UK. As part of the merger, production of Big Bear's popular brands Fox's and Poppets will move to the York site, already the home of well-known sweet brands Jameson's Caramels, Coconut Ruffles and Taveners. The investment will also allow for an additional 2,000 tonnes of retailer own-brand confectionery to be produced at the factory. An additional two production lines will be created as part of the expansion, with around 90 jobs generated for the region, including roles in engineering, site management, maintenance and production. The expansion is already well underway with the new lines expected to come into operation from October 2019.
Read more
5. JCB's electric mini excavator goes into full production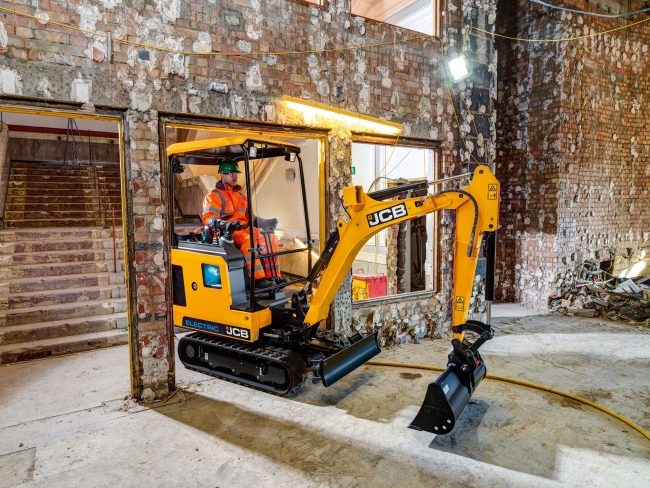 JCB has made manufacturing history by going into full production with the construction industry's first fully electric mini excavator – with more than 50 machines already delivered. The 19C-1E models – JCB's first-ever electric diggers – are now coming off the assembly line at JCB Compact Products in Cheadle, Staffordshire, with orders rolling in from customers from across Europe and North America. The machine is a staggering five times quieter than its diesel counterpart and can be fully charged in under two hours. The model is expected to be a big hit with companies working inside buildings and in emissions and noise-sensitive inner-city areas. Fully charged, the 19C-1E can put in a typical full day's shift for a mini excavator. The 19C-1E will also offer customers great cost-of-ownership benefits, with research highlighting that over the first five years, charging costs will be 50 per cent cheaper for customers who would otherwise be using red diesel. Servicing costs are also expected to be up to 70 per cent lower compared to the diesel model.
Read more
6. Don-Bur invests £4m to support future growth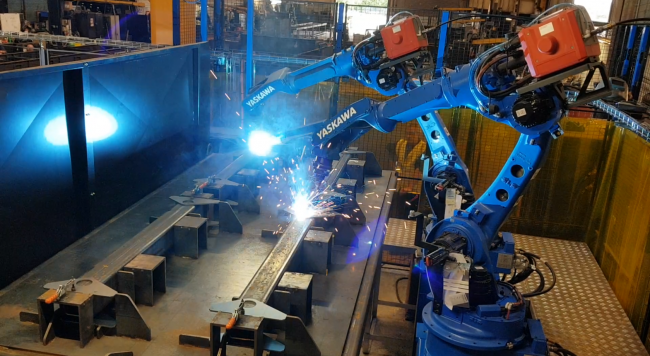 Trailer manufacturer Don-Bur has invested £4 million in new plant equipment, software and training to mass-produce a range of standard product types including curtainsider and box van trailers, together with a pallet-network design double deck. The strategic move from the 'custom' trailer and bodywork heavyweight supports a targeted increase in turnover of £10 million per annum and recognises a growing demand for short-contract, standard design equipment at highly competitive rates. New jobs are also set to be created over the next 3 years. At the core of the new development is a cutting-edge £1m autonomous raw material and parts management hub; a large pallet racking space with room to store 15,795 m2 (4 acres) of sheet steel. Measuring 25m long by 7m wide and 5m tall, the STOPA stock handling modules are tied in to a new ERP software suite which automatically dissolves 3D engineering models into full "bill of material" components.
Read more
7. Croda to invest £7m at new distribution centre in Goole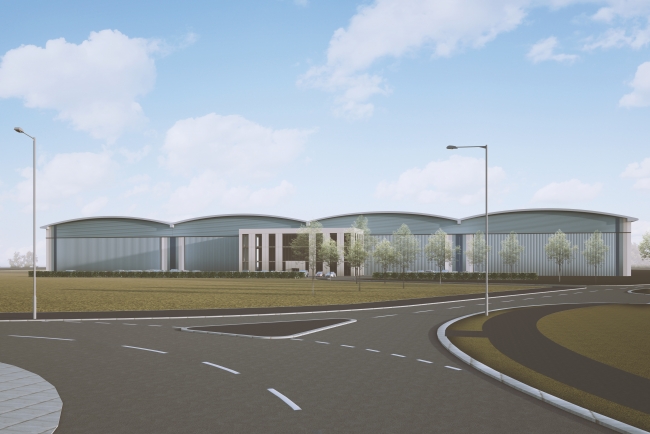 Speciality chemicals manufacturer, Croda, has announced it is to invest more than £7million into the fit-out of a new distribution and warehousing facility in Goole. The site will become its worldwide distribution hub for products made at its three northern UK manufacturing sites and for the European delivery of products made across its global network. The new warehouse will enable Croda to operate a much larger distribution facility to service its growing global business. A new modern product-sampling department will be included as part of the investment, which will provide a more efficient service to the company's expanding customer base. The site will also be home to a new International Employee Training Centre, providing development opportunities for the company's global workforce.
Read more
8. Around Noon announces new jobs & significant £7m investment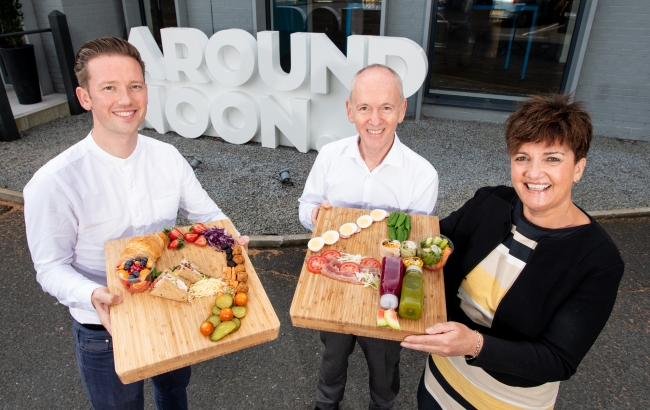 Newry-based Around Noon, producer of a wide range of 'Food-to-Go' products, has announced that it is investing over £7 million in a major expansion to develop sales in the Great Britain and ROI markets. The expansion will also see the company create 94 jobs. Around Noon, which this year celebrates 30 years in business, employs 328 people and has facilities in Newry, Dublin and Slough. Invest Northern Ireland is providing financial assistance for 54 of the new jobs, several of which are at director and manager level. It is also supporting market development activity and the implementation of a new production management system to drive efficiency improvements in the company and help the company to scale.
Read more
9. Ten millionth MINI production milestone celebrated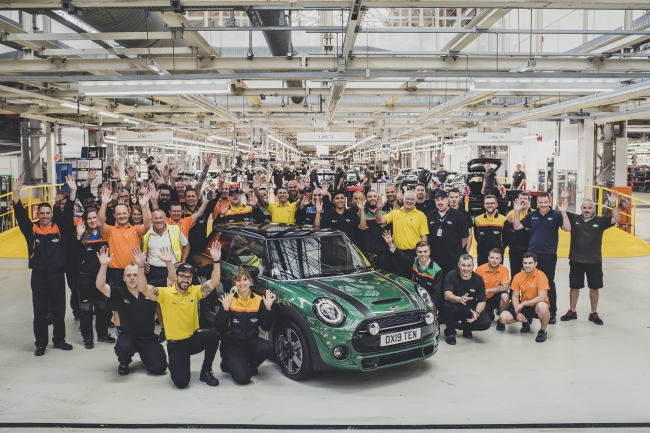 MINI has celebrated a key milestone during its 60th anniversary as the ten millionth vehicle MINI produced globally since 1959 rolled off the assembly line in Oxford. Three UK plants have a part to play in MINIs production today – Hams Hall near Birmingham makes engines, Swindon produces the body pressings and sub-assemblies for MINI, and this all comes together at the Oxford manufacturing plant with body shell production, paint and final assembly. Daily output at Oxford has grown from around 300 cars a day in 2001 to around 1,000 today. The 4,500 strong workforce at Oxford produce one new MINI every 67 seconds.
Read More
10. Rolls-Royce secures £350m Typhoon support contract
Rolls-Royce has secured a support contract with the UK Ministry of Defence for the maintenance and repair of the EJ200 engine, which is used to power the Royal Air Force fleet of Typhoon aircraft. The contract worth almost £350 million will see Rolls-Royce continue to provide support and undertake a number of services including the maintenance, repair and overhaul of the engine and modules, provision of spares and aircraft ground equipment management. The EJ200 engine has been in service for over two decades and is currently operated globally with countries including UK, Germany, Spain, Italy and Austria.
Read more
Click the banner below to read more across our site