The best of British manufacturing | January 2020
At the start of each new month, we summarise the very best of British manufacturing by showcasing the most popular content featured on our site throughout the previous month. An even more convenient way to read the best news and insight from the manufacturing sector.
Highlights in January 2020 included:
• Arrival announcing a huge investment from UPS and an order for 10,000 electric vehicles. This followed an announcement in the month of a €100m investment from Hyundai and Kia.
• Optimism in UK manufacturing improved at its strongest pace since 2014 according to the CBI Industrial Trends survey
• L&G and Biffa both completed significant new-site investments
• BAE Systems confirmed it would recruit a record 800 apprentices in 2020
• Rolls-Royce Motor Cars announced is saw record sales during 2019
• Make UK released its annual food & drink report that showed positive growth for the sector and employment at its highest for 15 years
Thanks as always for your support, let's keep sharing the positivity.
Don't forget, you can sign up to our advert-free newsletter here to keep up to date with all the positivity from across the sector each week: Love Manufacturing?
Top 10 manufacturing highlights in January 2020
1. UPS invests in Arrival and orders 10,000 electric vehicles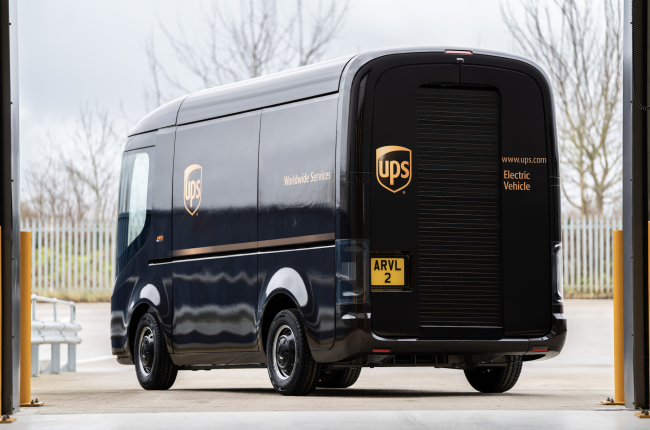 UPS has finalised a deal to purchase 10,000 purpose-built electric vehicles worth hundreds of millions of pounds from UK electric vehicle start-up Arrival. The initial 10,000 vehicles will be rolled out in the UK, Europe and North America throughout 2020 – 2024. UPS Ventures, its venture capital arm, has also announced an investment in Arrival of an undisclosed amount. Arrival has been working with UPS for several years, having first announced a partnership in 2016. This latest vehicle order and investment will accelerate deployment of fit for purpose electric fleets at scale. Arrival's unique generation 2.0 electric vehicles offer UPS compelling commercial and environmental benefits to make a seamless and cost-effective transition to a zero-emissions fleet.
Read more
2. Modular housing factory to create 400 jobs in Leeds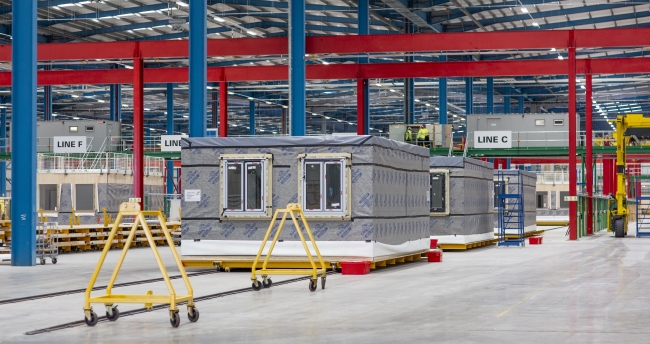 Over 400 jobs will be created at a Legal & General modular home factory in Leeds, bringing a skills revolution to the local area. The factory is the largest of its type in Europe and will focus on the production of much needed homes that are greener, safer and cheaper. Once fully operational, it aims to produce over 3,500 homes a year. During a visit to the site, housing minister Esther McVey met with apprentices at the onsite Legal & General Modular Academy, who are learning vital new skills in modern methods of construction to deliver high quality, green homes. The visit is the latest step in the Government's drive to make the North of England the world-leader in the creation of modern, green homes – creating the 'Construction Corridor' that runs from Leeds to Liverpool.
Read more
3. Optimism in UK manufacturing improves at strongest pace since 2014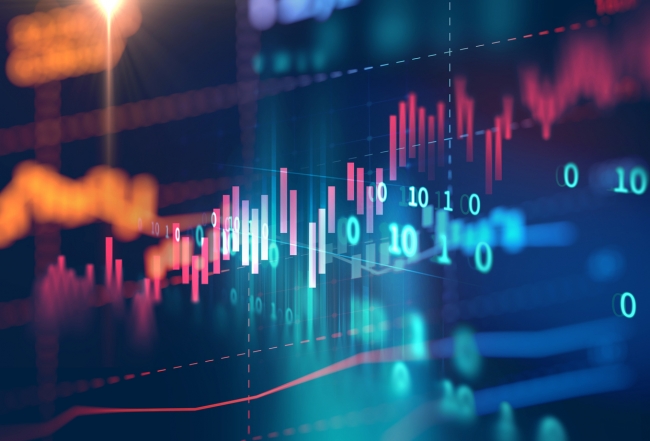 Manufacturers have reported a surge in optimism in the three months to January 2020, marking the largest upward swing in sentiment in a single quarter on record, according to the latest CBI quarterly industrial trends survey. The survey of 300 manufacturing firms reported that business optimism improved significantly in the quarter to January, at the fastest pace since April 2014. In contrast, export sentiment continued to fall, but was noticeably less gloomy compared to last quarter. Investment intentions improved following particularly glum expectations in October, with a record proportion of firms expecting to authorise capital expenditure in order to expand capacity. This latest survey also highlighted a record proportion of manufacturers concerned that a shortage of labour could constrain investment spending over the year ahead.
Read more
4. Rolls-Royce opens new £25m development centre in Bristol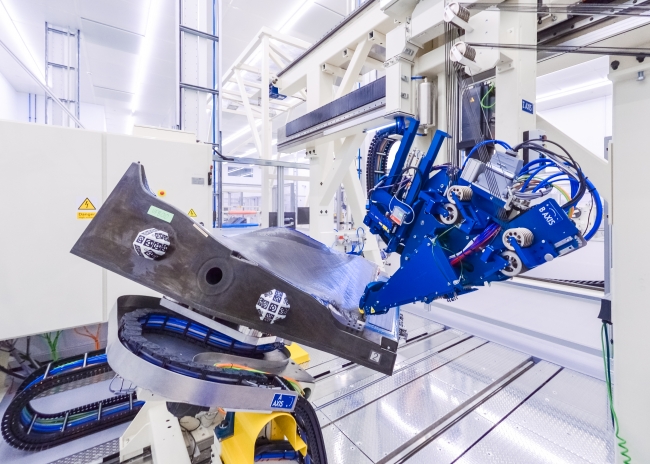 A new Rolls-Royce facility which will develop jet engine technologies set to transform flight, reduce emissions and set new benchmarks for efficiency has opened in Bristol. The composite technology hub will develop fan blades and fan cases which significantly reduce weight in a jet engine, lowering fuel consumption and emissions. The fan blades and fan cases being made at the facility are a feature of the Rolls-Royce UltraFan® engine demonstrator, a revolutionary new engine design which will reduce fuel burn and CO2 by at least 25% compared to the first Rolls-Royce Trent engine. The new facility will maximise the use of raw materials, reducing waste, and will use low-energy, low emissions processes, alongside state-of-the-art automated manufacturing methods and materials.
Read more
5. BAE Systems to recruit a record 800 apprentices in 2020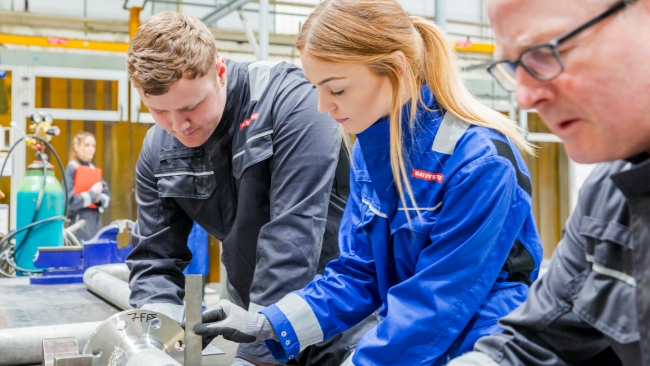 BAE Systems plans to recruit more than 800 apprentices in the UK in 2020 – the highest number ever recruited. The new recruits will join one of more than 25 apprenticeship programmes across its air, maritime, land and cyber divisions, benefitting from tailored schemes that combine recognised qualifications with on-the-job training. The majority of the new apprentices will join the firm's air or maritime sectors where they will work on some of the most nationally important programmes in the UK. This includes developing future combat air technologies for the Royal Air Force and working on the Dreadnought programme – a new generation of submarines for the Royal Navy.
Read more
6. Biffa opens new £27.5m PET recycling plant in County Durham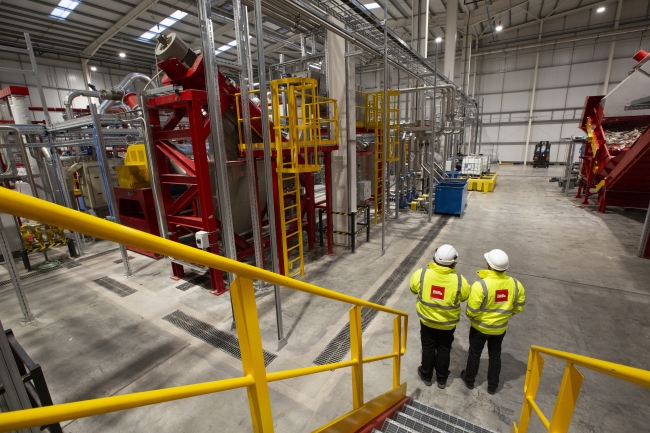 Recycling and resource management giant, Biffa, has opened its new £27.5m state-of-the-art PET plastic bottle recycling facility in Seaham, County Durham. The plant, which is among the most modern and technically advanced of its kind in the world, is capable of converting 57,000 tonnes of PET plastic per year, equivalent to 1.3bn plastic bottles. PET, or polyethylene terephthalate, is a commonly used material to package soft drinks, popular as it is lightweight, durable, and highly recyclable, producing significantly lower carbon emissions. At Seaham, Biffa will convert PET back into high-purity plastic pellets to be sold on to drinks makers and other manufacturers to be used for a range of applications, from food and beverage packaging, to clothing.
Read more
7. Food & drink sector shows positive growth with employment at its highest for 15 years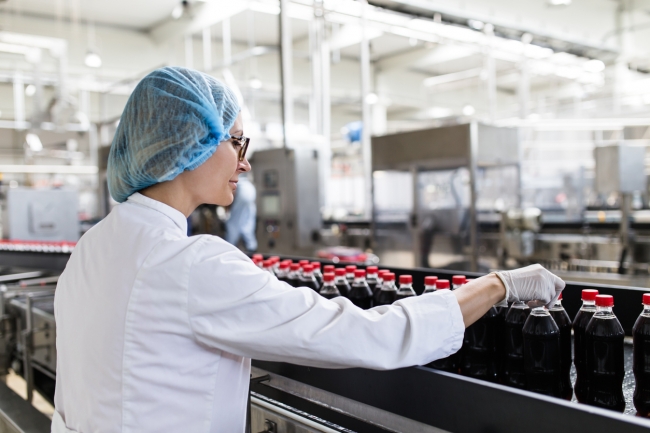 Despite political and economic uncertainties in the UK and internationally, Britain's food and drink sector is forging ahead at home and abroad, according to a new report published by Make UK and Santander. According to the report, the sector is worth 15.9% of total manufacturing GVA with sales in 2018 of £85.6bn, a sharp increase of 7.6% in just two years from 2016. As a result, the sector is now a major employer across the UK with some 440,000 employees, up 5.3% since 2016, and now at the highest level for fifteen years. The report shows that a large element of this growth is coming overseas with sales abroad up by just under one quarter in the last two years alone. Further analysis, and the full report, can be viewed below:
Read more
8. 2019 aircraft deliveries were worth £29.5bn to the UK
Despite the global aerospace industry being challenged by numerous headwinds in 2019 – resulting in the lowest delivery total since 2012 – overall aircraft deliveries last year were worth up to £29.5bn to UK industry. The downturn in 2019 followed eight successive record years for the aerospace industry in delivery of its aircraft. Sustained high demand for modern, fuel efficient aircraft is expected to drive a return to long-term growth in the years ahead, with nearly 14,000 aircraft on manufacturers' order books. The backlog of orders fell for the first time since records began but is still worth up to £210bn to UK industry as it is fulfilled. Widebody aircraft achieved their highest number of deliveries on record, up 12.4 per cent on 2018 at 427 aircraft, worth up to £22.5bn to UK industry. Orders in the widebody category also grew in 2019, up 5.9 per cent.
Read more
9. Rolls-Royce Motor Cars confirmed it saw record sales in 2019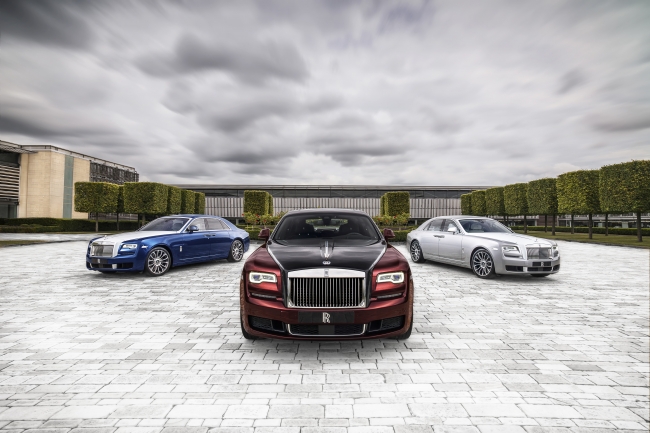 Rolls-Royce Motor Cars delivered historic annual sales in 2019, with a global performance unequalled in the company's 116-year history. A total of 5,152 cars were delivered to customers in over 50 countries around the world, an increase of 25% on the previous high set in 2018. Sales grew across all regions during the year, with North America retaining top status (around a third of global sales), followed by China and Europe (including UK). Individual countries that achieved strong sales results included Russia, Singapore, Japan, Australia, Qatar and Korea. The year also saw significant new investment in its manufacturing plant at Goodwood, reaffirming the company's commitment to its UK operations. A new two-storey development, due for completion in the first quarter of 2020, will add more than 1,000 square metres to the ground floor assembly hall, and create additional first-floor office space.
Read more
10. Nissan secures order from Uber for 2,000 UK-built LEAFs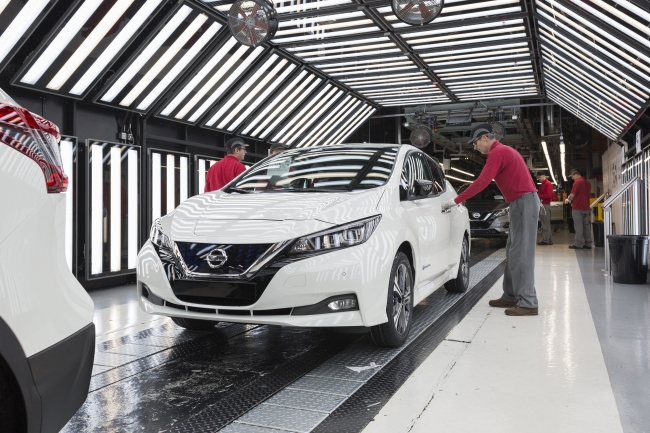 Nissan and Uber have signed a deal to support the introduction of 2,000 all-electric Nissan LEAFs for drivers who use the Uber app in London. The 2,000 vehicles will be manufactured at Nissan's factory in Sunderland. The fleet of 40kWh Nissan LEAFs, which can travel up to 168 miles on a single charge, will be offered to drivers at a discount as part of Uber's Clean Air Plan. Nissan will also provide Uber with an EV education programme and a dedicated marketing plan to drive uptake of the zero emission vehicles. This deal will help to deliver Uber's vision for every car on the app in the capital – around 45,000 drivers – to be fully electric from 2025.
Read more
Click the banner below to read more across our site

---
This content is copyright of Zenoot Ltd and its originators. You can use extracts, share or link to this page and you may draw the attention of others to content posted on our site. Bulk copying of text is not permitted. You can view our Terms of Use here.