The best of British manufacturing | October 2019
At the start of each new month, we summarise the very best of British manufacturing by showcasing the most popular content featured on our site throughout the previous month. An even more convenient way to read the best news and insight from the manufacturing sector.
Highlights in October 2019 included:
• Wren Kitchens received a green light for its new £120m manufacturing site
• Bentley Motors had a busy month with 3 major announcements – its factory achieved carbon neutral certification, the new Flying Spur entered production and it welcomed 93 new trainees
• Also in the automotive sector, the new Nissan Juke went into production following a £100 million investment in Sunderland
• JCB secured some big orders, including one from A-Plant for its first-ever electric diggers
• Protolabs, Wensleydale Creamery and Morgan Motor Company all announced investment plans and Coca-Cola European Partners completed a huge £49m investment at its state-of-the-art production facility in Wakefield.
Thanks as always for your support, let's keep sharing the positivity.
Don't forget, you can sign up to our advert-free newsletter here to keep up to date with all the positivity from across the sector each week: Love Manufacturing?
Top 13 manufacturing highlights in October 2019
1. Green light for new £120m Wren Kitchens manufacturing site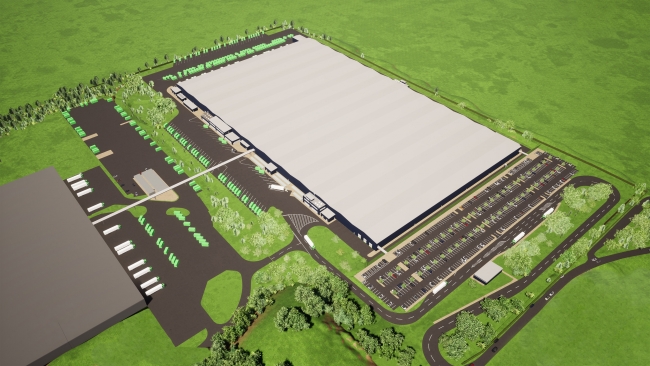 Wren Kitchens has secured approval from North Lincolnshire Council for the development of a £120 million state-of-the-art kitchen manufacturing facility located behind its existing factory on the Barton-upon-Humber 180-acre estate. As reported in June, the 990,000 sq.ft. development is Wren's largest single investment and it will be a major boost to the UK economy bringing with it a wealth of multi-skilled job opportunities in not only manufacturing but also IT development, engineering, customer service and product development. From opening its first showroom 10 years ago, Wren has grown to become the UK's largest kitchen retailer with 83 showrooms nationwide, and a further five opening this year.
Read more
2. New Nissan Juke goes into production in Sunderland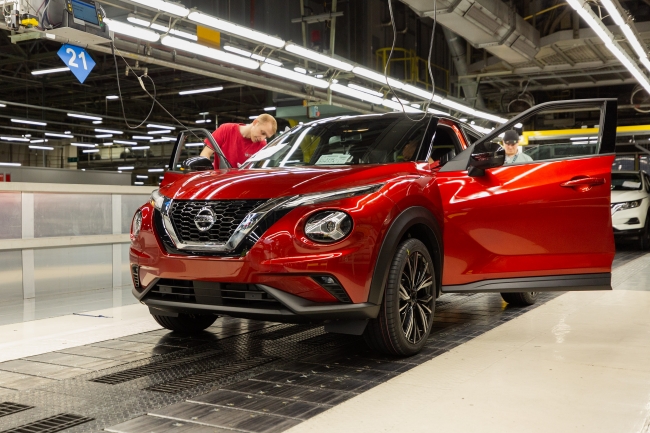 Production of the new Nissan Juke has begun at its Sunderland plant, following a £100m investment. Designed, engineered and manufactured in the UK, the new Juke has been developed specifically for European markets, with Sunderland the only production location for the second-generation compact crossover. Seventy percent of Juke production will be for the EU markets, with two thirds of its suppliers based in the EU. Its launch comes almost 10 years after the original Juke's daring styling broke the mold in the B-segment. In addition to more than 5,000 hours of training which has been delivered to the plant's highly skilled and experienced team to support the launch, the factory has required new investment upgrades to deliver the new Juke's suite of advanced technology and high levels of interior and exterior personalisation.
Read more
3. Wensleydale Creamery to increase production with £17.9m investment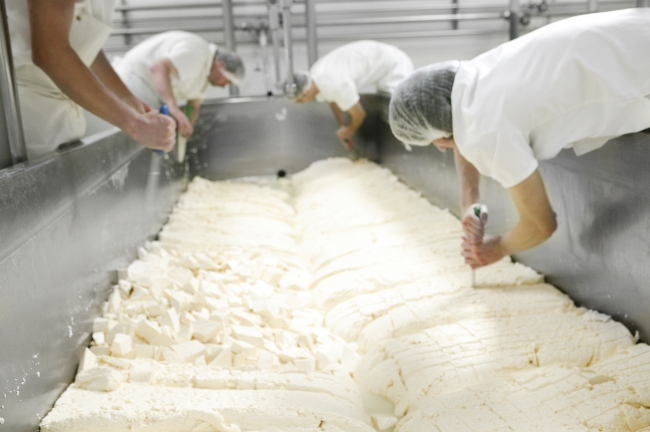 North Yorkshire's Wensleydale Creamery, home of the famous Yorkshire Wensleydale cheese, is to significantly increase production and improve productivity across the business, following a £17.9m deal with HSBC UK. The funding, along with securement of an EU productivity grant of approximately £800,000, will enable the creamery to modernise its cheese-making facilities, with the purchase of new vats, working tables and cheese-making and curd-handling equipment. A new cheese smoking plant, along with water recycling and increased milk storage capacity is also planned. In addition, almost £1m of HSBC UK's funding will go towards a cheese blending and waxing facility, allowing the business to blend cheese more efficiently with a state-of-the-art production line.
Read more
4. Morgan accelerates recruitment and factory site investment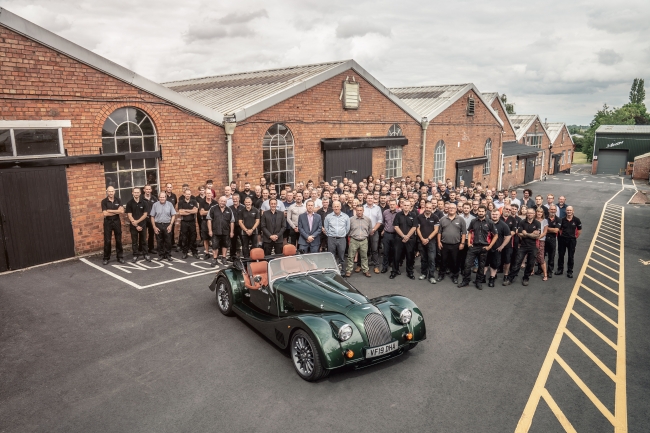 The Morgan Motor Company, which this year celebrates its 110th year in business, is driving forward with its recruitment programme and site investment, which has so far seen over 40 new roles created this year, with 10 open job vacancies currently available across various departments and levels of the business. After starting 2019 with 204 employees, the company projects a workforce of 240 by the end of the year. The increase in recruitment coincides with improvements to infrastructure at Morgan's factory in Malvern Link, which has been home to the sports car manufacturer for the last 105 years. A seven-figure sum has been set aside for continued improvements to the historic factory site, while a new Technology Centre and Visitor Centre are currently in discussion. The company currently employs 12 apprentices across a range of core craft areas as it looks to continue training and educating the next generation of craftsmen and women.
Read more
5. Coca-Cola European Partners completes £49m Wakefield investment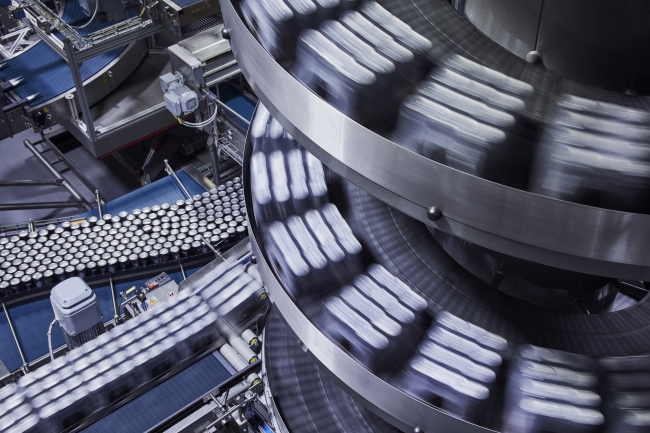 Coca-Cola European Partners (CCEP) has invested £49m into its Wakefield operations, as it celebrates 30 years since the West Yorkshire site first opened. The investment includes the opening of a £24m canning production line, which will be dedicated to making CCEP's latest light-weight cans, ranging in size from 330ml to 500ml. A further £10m investment will fund a new state-of-the-art process plant which will regulate processes across lines. This will reduce water and energy usage whilst continuing to guarantee the high quality and consistency standards CCEP are renowned for. The business has also allocated £15m to an existing canning line to replace the use of plastic shrink wrap across multipacks of cans with 100% recyclable cardboard.
Read more
6. Protolabs to expand with £5m investment & 60 new jobs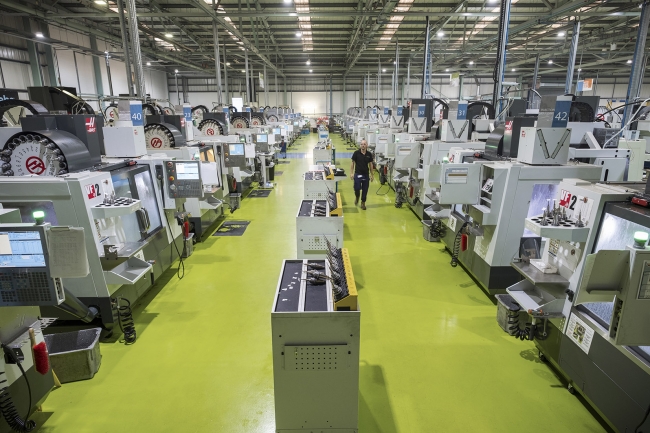 The world's fastest digital manufacturer of custom prototypes and low-volume production parts is investing £5m into the expansion of its European headquarters in Telford. Protolabs, which works with thousands of product designers and engineers across Europe every year, is building a bespoke 50,000 sq. ft. extension to its Halesfield facility. It will house at least 50 additional CNC machines and a further 20 additional injection moulding presses. Construction work has already begun, with the new space set to be operational by early 2020. The investment will help the company meet growing demand from clients across the automotive, aerospace, medical, electronics and heavy industry sectors for 'speed to market'. Over the course of the next 2 years, it will also create 60 new high-skilled jobs in Shropshire.
Read more
7. Liberty starts work on new £10m powder metals facility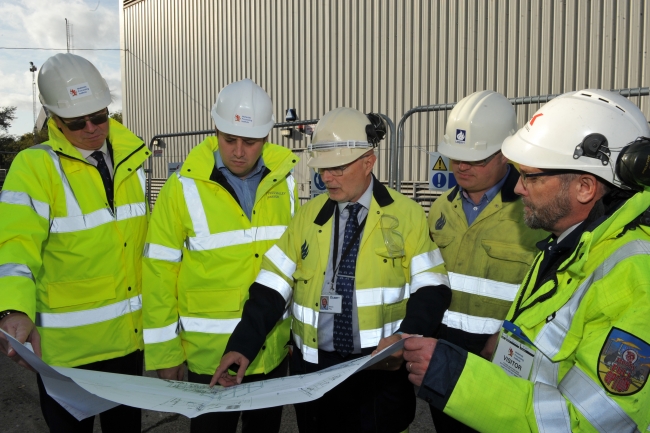 Liberty, part of the GFG Alliance of industrial companies, has begun construction of a powder metals development facility in Teesside that will expand the group's reach in specialist metals and, ultimately, into the emerging market for materials for 3D printing. An initial £10m is being invested to set up the Liberty Powder Metals business including a state-of-the-art vacuum induction inert gas atomiser at its core. The facility is designed to achieve the highest-quality stainless steel and superalloy powders, helping Liberty to enhance its status in a global market estimated to be worth £8bn a year. Alongside the atomiser, there are plans to install a range of sieving, blending, packaging and analytical equipment.
Read more
8. Ford to invest £23m in new Advanced Propulsion Laboratory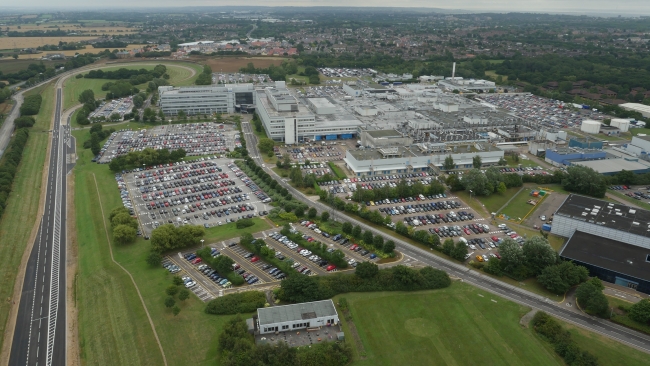 Ford has consolidated its UK operations and established the headquarters of its European commercial vehicle business group at its Dunton Campus in Laindon, Essex. The campus will also receive an investment of £23m to construct a new commercial vehicle Advanced Propulsion Laboratory that includes powertrain NVH (noise, vibration and harshness) test chambers, and a testing area for electrification technologies. In addition to the location for the European commercial vehicles business group, the Dunton Campus, is now home to Ford's light commercial vehicle engineering, powertrain engineering, Ford of Britain national sales company, and Ford Credit Europe, Ford's banking arm.
Read more
9. Mazak makes major UK factory investments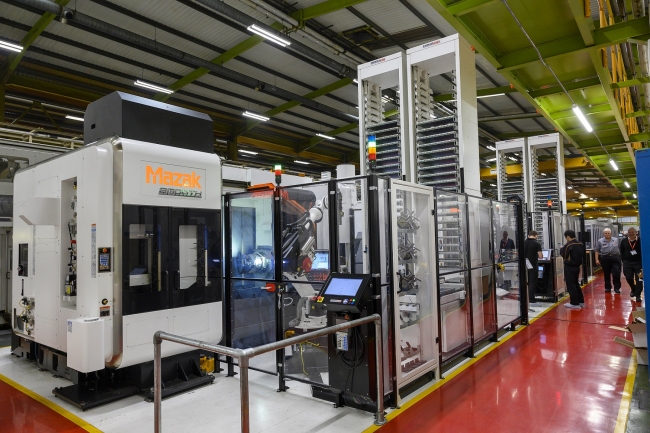 Yamazaki Mazak has made a series of major investments at its UK-based European manufacturing plant in Worcester. Driving productivity and efficiency improvements, the investments include two new state-of-the-art manufacturing cells making component parts for new Mazak machines produced at the Worcester facility. Each cell is equipped with an INTEGREX i-Series machine from Mazak's flagship Multi-Tasking solutions range, and RoboJob automation. Specifically, the RoboJob Tower automation system is designed to deliver extended periods of unmanned running from a small footprint. The 4.6m-high tower system is equipped with twin-elevator storage trays, with one feeding a robot for transferring workpieces to the machine tool, while the other allows the operator to replenish parts. An extension has also been added to the factory, creating more floorspace for the building of new machines.
Read more
10. Bentley Motors' Crewe factory achieves carbon neutral certification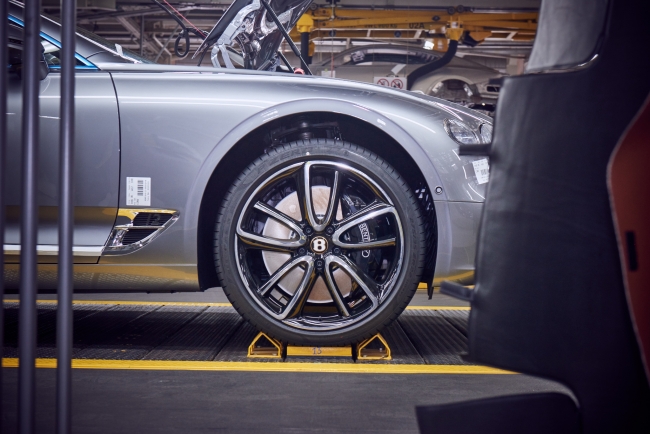 Bentley Motors has achieved carbon neutral certification for its factory headquarters in Crewe, progress that the firm says is another important step on its journey to become the world's most sustainable luxury automotive manufacturer. The certification from the Carbon Trust, which confirms that the company meets the internationally recognised PAS 2060 standard for carbon neutrality, reflects measures taken by the company to reduce the carbon emitted in its operations, including the use of renewable electricity. 100% of Bentley's electricity is generated by either on-site solar panels or purchased as certified green electricity. All emissions that cannot be eliminated are compensated with high quality offsets.
Read more
11. Production of new Bentley Flying Spur begins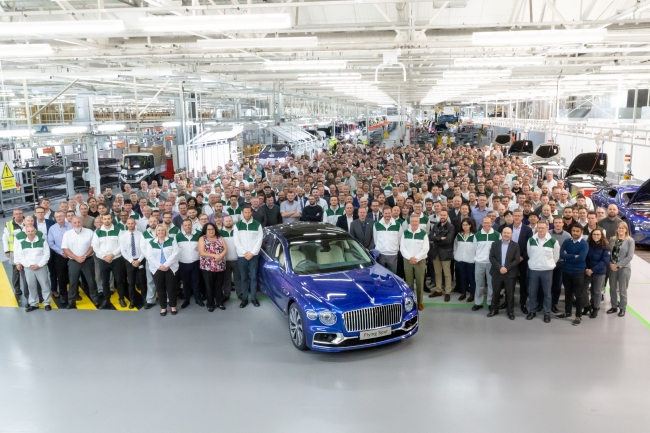 Production of the all-new, third-generation Bentley Flying Spur is now underway, with the first customer deliveries set for early 2020. Production began at the company's factory headquarters in Crewe following demanding development testing which has seen the ultimate luxury grand touring sedan cover over one million miles, and has involved the use of 142 prototypes and pre-production cars. The Flying Spur has toured 18 countries across four continents; in temperatures ranging from -34 oC to +48oC; and at altitudes from 61 metres below sea level to 4,300 metres above. The new Flying Spur is powered by an enhanced version of Bentley's 6.0-litre, twin-turbocharged W12, mated to an advanced dual-clutch eight-speed transmission, it has a top speed of 207 mph (333 km/h), and a 0-60mph time of 3.7 seconds (0-100 km/h in 3.8 seconds).
Read more
12. JCB wins order for new UK-built electric digger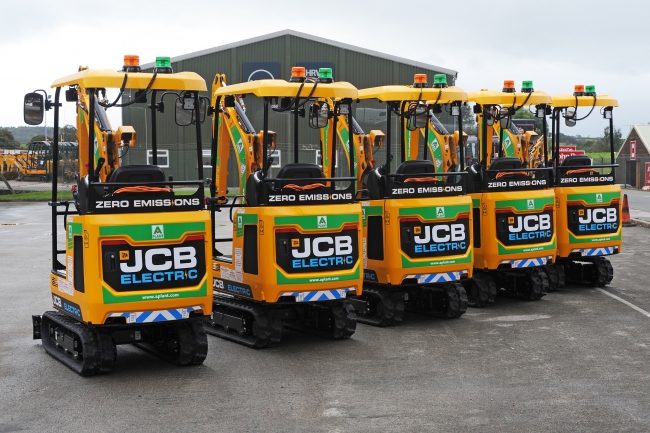 JCB has secured its biggest fleet deal to date for its brand new electric mini excavator – just weeks after going into full production. The 19C-1E models – JCB's first-ever electric diggers – are coming off the assembly line at JCB Compact Products in Cheadle, Staffordshire, with orders rolling in from customers from across Europe and North America. The company announced that A-Plant – one of the UK's leading equipment rental companies – has invested in a fleet of 10 of the electric machines in a deal worth more than £350,000. A staggering five times quieter than its diesel counterpart, the model is expected to be a big hit with companies working inside buildings and in emissions and noise-sensitive inner-city areas. Fully charged, the 19C-1E can put in a typical full day's shift for a mini excavator.
Read more
13. Bamford Bus Company purchases Wrightbus
Bamford Bus Company, wholly owned by Jo Bamford, son of JCB chairman Lord Bamford, has formally acquired the Northern Ireland-based bus maker, Wrightbus. Jo Bamford will serve as executive chairman of Wrightbus and Buta Atwal, former senior JCB executive, will become chief executive. Wrightbus designs and manufactures buses in Ballymena and is recognised as one of Europe's leading providers of passenger transport solutions. Last month, the business entered administration, putting 1,200 jobs at risk. The new management team will now be focused on stabilising and rebuilding the business, with recruitment to commence shortly.
Read more
Click the banner below to read more across our site

---
This content is copyright of Zenoot Ltd and its originators. You can use extracts, share or link to this page and you may draw the attention of others to content posted on our site. Bulk copying of text is not permitted. You can view our Terms of Use here.