The Friday Roundup – 01/03/2019

Every Friday, we round up our top 5 most popular reads from the week, along with sharing some of our favourite finds from around the web.
This week's roundup sees Rolls-Royce secure a £235m submarine contract, INEOS, Norbord and Dr. Martens get set for UK site investments, plus with plastic and digital payments on the rise, is the UK ready to go cashless…?
Our top 5 most read this week
1. Rolls Royce secures £235m submarine contract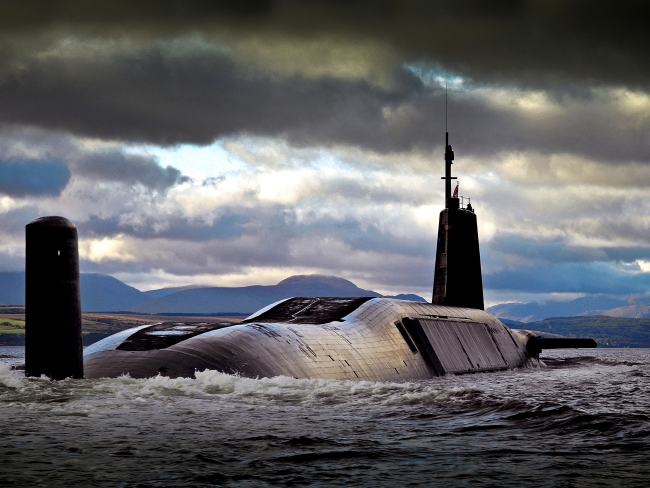 Defence Secretary Gavin Williamson has awarded a £235m contract to support nuclear propulsion systems and revealed the name of the third Dreadnought submarine. The multi-million-pound deal with Rolls-Royce relates to the current fleet of Trafalgar, Vanguard and Astute class submarines until 2022 and the contract will sustain around 500 UK jobs. During the visit to Rolls-Royce's site in Raynesway, Derbyshire, the Defence Secretary announced that HMS Warspite will be the name of the third Dreadnought submarine, and said: "This year we mark half-a-century since British nuclear-armed submarines began their continuous patrol of waters around the world. This significant milestone for the Royal Navy would not be possible without the skills and ingenuity of our industry partners who supply and maintain equipment. Rolls-Royce plays a critical role in supporting our submarines and I'm pleased this contract will sustain 500 highly-skilled jobs that help protect our country."
Read more
2. INEOS to invest £1 billion in the UK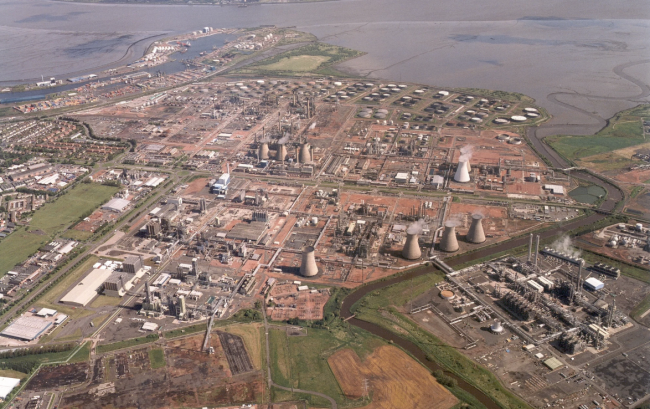 INEOS has announced it is to invest £1 billion in the UK in multiple projects designed to ensure its British assets stay world class for a generation. One part of the huge INEOS investment is another chapter in the renaissance of the Grangemouth site. The £350 million investment will allow for the development of a new steam and power plant, delivering significantly improved energy efficiency and long-term reliability. In addition, INEOS will invest £150 million in Hull to construct a new Vinyl Acetate Monomer (VAM) plant. This will bring production of an important raw material back to the UK. The third and biggest investment being announced is in the Forties Pipeline System (FPS). This £500 million investment will transform the asset and extend the life of the pipeline by at least twenty years, into the 2040s. Opened in 1975, FPS is a strategic UK asset that can transport up to 600,000 barrels of North Sea oil onshore for refining every day. The pipeline transports 40% of the UK's Oil & Gas to the mainland.
Read more
3. Global aircraft deliveries up 20% in January
Global aircraft deliveries for January 2019 have grown 20% on the same month last year, as manufacturers continue to accelerate production around the world to deliver the record backlog of aircraft. While new aircraft orders placed in January saw little change year-on-year, backlog orders remain at the second highest level on record, beaten only by December 2018. This year, manufacturers expect to set a ninth consecutive annual record for deliveries, at nearly 1,800 large commercial aircraft. ADS Chief Executive, Paul Everitt, said: "The global aerospace industry has made a strong start to 2019 and ADS is forecasting another record for aircraft deliveries. This should be great news for the UK, but our prospects are being put at risk by the threat of a no deal Brexit."
Read more
4. Norbord to invest £35m at its Inverness factory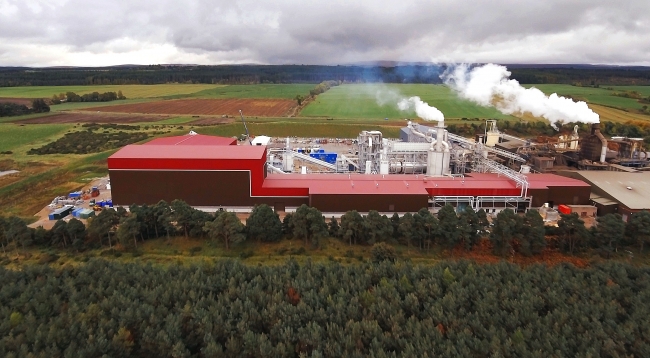 Wood panel manufacturer Norbord is ploughing £35 million into the second phase of development of its Inverness factory – taking overall investment in the past two years to £145 million. Almost one year on from a £110 million expansion programme to significantly increase capacity, the company will now invest a further £35 million in a second wood room, heat plant and a dryer at the Morayhill mill. The development – due to be completed by 2021 – will enable the mill to meet increased consumer demand for oriented strand board (OSB) across the UK and Europe. Alan McMeekin, Norbord Europe Managing Director, said: "The plan was always to invest further and we are pleased that the market has enabled us to make this investment much earlier than originally anticipated. The £35 million investment will increase capacity and will deliver an increased level of support to our strategic customer base – further enhancing Norbord's status as the world's number one OSB producer." The Inverness plant opened more than 30 years ago and was the first OSB mill in Europe.
Read more
5. Dr. Martens to invest £2m at Northampton factory site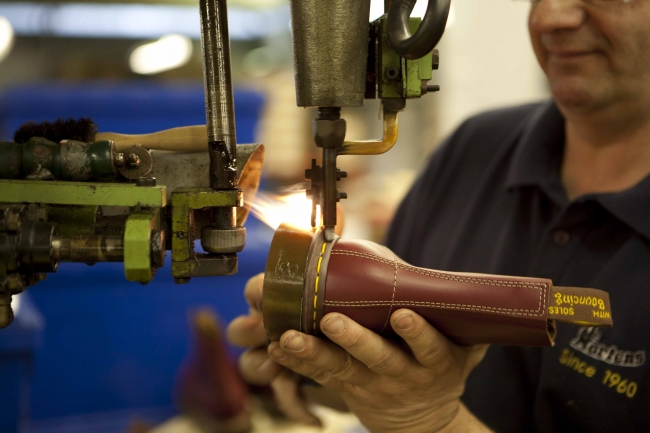 Dr. Martens has announced that it intends to invest £2m in its Northampton site. The investment will include an upgrade to its manufacturing facilities to nearly double production to up to 165,000 pairs a year and includes plans to create a new visitor and heritage centre highlighting Dr. Martens' history, heritage and connection to Northampton. The new visitor centre will bring people even closer to the iconic Dr. Martens brand. Dr. Martens' Northampton factory was founded in 1901 and effortlessly exhibits Dr. Martens' heritage, culture and core values of rebellion, durability, individuality and self-expression. The new visitor and heritage centre is expected to be a key attraction for tourists and DM fans. It will include a factory tour, a store selling iconic products handmade in Northampton and an experience centre displaying memorabilia. The site is expected to open in Spring 2020.
Read more
---
Our favourite #GBmfg & #UKmfg tweets of the week
NEW FACTORY: German manufacturer Progroup opens new £74m corrugated sheet board plant in Ellesmere Port, Cheshire https://t.co/2Z8KvczSGb #UKmfg #GBmfg🇬🇧 pic.twitter.com/8qXu5zJCOy

— Jefferson Group (@Jefferson_MFG) 24 February 2019
Learning about @KUKA_UK robots @TheAMRC from videos of #Factory2050 and the KUKA model really inspired 20 robotics geniuses from across @SheffCityRegion to design new inventions for future manufacturing! @DanJarvisMP @Benj_Morgan @SheffieldCU @Jefferson_MFG #ukmfg #GBmfg pic.twitter.com/bcf8auvjMW

— World Educational Robotics UK (@WER_UK) 25 February 2019
Our CEO, Matt Bennett, champions our #apprentice program: "15% of our workforce are apprentices. They've won multiple industry awards. I'm proud of that because they're the future of our business."

📷 of our apprentice Connor by @gingerpixiepics #thisisdrb #ukmfg #NAW2019 pic.twitter.com/D8lQLw9W19

— DRB Group (@DRBEngineering) 28 February 2019
NEW FACTORY: Aircraft interiors manufacturer @PercivalAvLtd set to double production capacity with opening of new multi-million pound factory in Fareham, Hampshire https://t.co/M8oNovj1x6 #aerospace #UKmfg #GBmfg🇬🇧 pic.twitter.com/dXEdKHINlu

— Jefferson Group (@Jefferson_MFG) 26 February 2019
Today we had students from @UTCNorfolk visiting our factories! #NationalApprenticeshipWeek is every week here at Warren. @richard57589114 wouldn't you agree? #UKmfg #GBmfg #future 38 students! Hope they enjoyed the tours?

— Warren Services (@WarrenServices) 28 February 2019
---
Recommendation roundup
Our picks of the business and manufacturing related content that caught our attention this week.
1. M&S in £750m home delivery deal with Ocado / via @LogisticsManagr
Marks & Spencer is to invest £750 million in a joint venture with Ocado that will provide a home delivery service for its food offering for the first time. The joint venture, which starts when Ocado's existing 19 year partnership with Waitrose ends in September 2020, gives M&S a 50 per cent stake in Ocado's retail business.
Read more
2. Manufacturing talent: what can you do to bridge the gap? / via @raconteur
From 3D printing to blockchain, automation to predictive analytics, the fourth industrial revolution is changing how the manufacturing industry is operating. However, with this rapid transformation comes manufacturing talent challenges, exacerbated by an industry that has struggled to recruit the right people. According to a survey by industry body Make UK, 29 per cent of manufacturing vacancies were considered hard to fill by employers in 2018, a small improvement on the 30 per cent reported in 2015 and 2013. Add in the UK's ongoing shortage of engineers and a rapidly ageing workforce, and it becomes increasingly hard for leaders in manufacturing to know where to start when it comes to talent planning.
Read more
3. Unilever and L'Oreal deemed most ready for climate change / via @business
Among the world's biggest consumer companies, Europe's Unilever, L'Oreal and Danone are best prepared for the effects of climate change relative to their peers, according to a report from the nonprofit CDP. Formerly known as the Carbon Disclosure Project, CDP took a double-barreled approach in ranking the 16 largest consumer companies on measures including exposure to emissions, use of water and climate governance.
Read more
---
And finally, some bonus picks to add to your reading list this weekend:
1. 'UK's first' 3D zebra crossing created in St John's Wood / via @BBCNews
What is thought to be the UK's first "3D" zebra crossing has been painted on a north-west London road in a bid to slow down the traffic. The optical illusion, which creates a floating effect, has been introduced in St John's Wood by Westminster City Council as part of a 12-month trial. The move follows the creation of similar schemes in other countries.
Read more
2. The UK is going cashless and, like most of the world, has no plan for what happens next / via @qz
Cash usage is shrinking in Britain faster than in most places, and the debate about what to do about it is getting louder. That's important because, like just about every country where digital payments are taking over, the UK doesn't have much of a plan for what happens next.
Read more
Spot something you think we should see? Share with us! Email hello@zenoot.com and we may feature it in an upcoming post.