The Friday Roundup – 01/06/2018

Every Friday, we round up our top 5 most popular reads from the week, along with sharing some of our favourite finds from around the web.
This week's roundup includes a record-breaking pace set for British engine production, a significant milestone reached for McLaren, plus the EU law which has become bigger than Beyonce
Our top 5 most read this week
1. New manufacturing park takes major step forward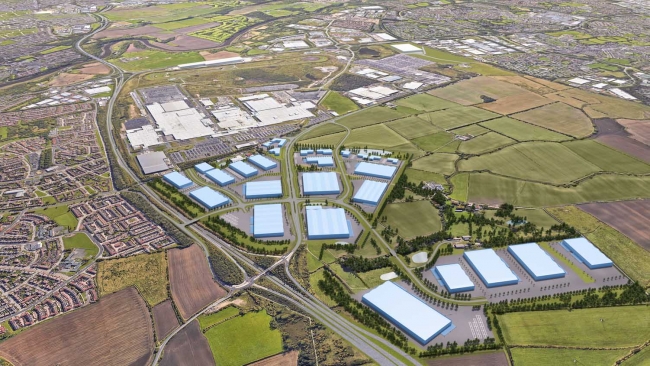 Phase one of a nationally significant development that will transform the North East economy has been given the green light. The International Advanced Manufacturing Park (IAMP), which spans land in Sunderland and South Tyneside, will become a destination for not only Nissan's supply chain, but scores of advanced manufacturing businesses. It is expected that over the next 10 to 15 years, IAMP will support more than £400m of private sector investment, creating over 7,000 jobs. Plans for the IAMP emerged after Sunderland and South Tyneside local authorities signed a city deal agreement with the Government in 2015. Leader of Sunderland City Council, Graham Miller, said: "The IAMP is one of the most significant developments that the region has seen in decades. Thousands of people will be employed by businesses that will be located on this world-leading advanced manufacturing park, and it will be truly transformational for the city, the wider region and the national economy."
Read more
2. McLaren Automotive passes 15,000 cars-built milestone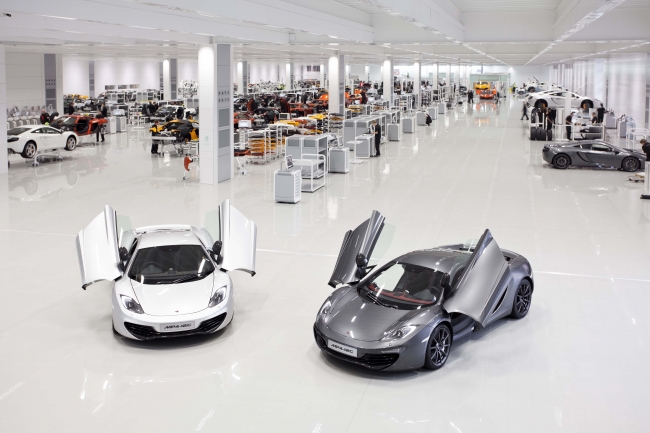 McLaren Automotive has celebrated the manufacture of its 15,000th car at the McLaren Production Centre in Woking, Surrey, just seven years after production first began. The 15,000th car, a 570S Spider in Curacao Blue from the company's Sports Series family, comes less than 18 months after the 10,000th car was completed in December 2016. The introduction of a second production shift in 2016 to meet rising global demand for McLaren vehicles has seen production double from around 10 cars a day to 20, with over 90 per cent of vehicles built in Woking exported to more than 30 markets around the world. McLaren achieved record sales in 2017, selling a total of 3,340 cars. Mike Flewitt, Chief Executive Officer for McLaren Automotive said: "Reaching 15,000 cars built is a significant milestone for McLaren Automotive and comes under 18 months after we hit 10,000 vehicles, showing how demand and production have increased. The Sports Series has been pivotal to driving this growth, with the 570S Spider now the most popular of the range. The fact we are now able to produce 20 cars a day is of course a great testament to the hard work and dedication of every one of our workforce, who should feel justifiably proud and part of this great team effort."
Read more
3. Rolls Royce launches new Pearl engine family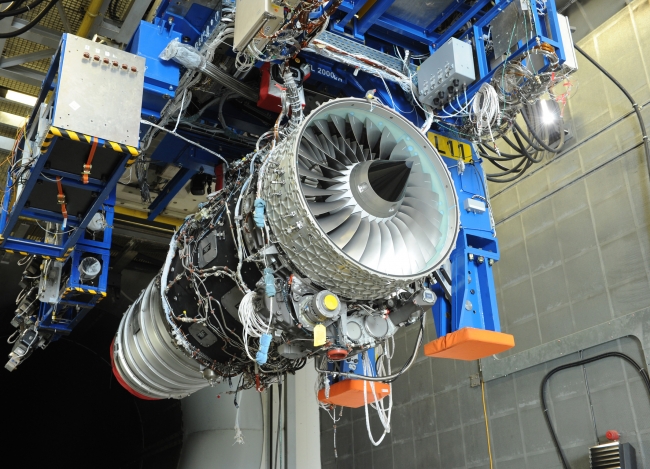 Rolls-Royce has announced the launch of a new engine family for business aviation, with the introduction of the Pearl. The engine has been purpose-built and will be the sole engine for Bombardier's latest business jets, the Global 5500 aircraft and the Global 6500 aircraft. Rolls-Royce is the world's leading engine supplier for business aviation, powering over 3,000 aircraft in service today, with a 42% market share. The Pearl 15 is the first of the planned state-of-the-art Pearl engine family for business aviation and marks the sixth new civil aerospace engine introduced by Rolls-Royce in the past 10 years. Enabling travellers to travel farther, faster, quicker and quieter, the Pearl 15 will deliver up to 15,125lb of thrust (ISA +15), thanks to the most efficient engine core available across the business aviation sector. Despite delivering up to 9% more thrust during take-off than the BR700, the engine will be 2 decibels quieter and operators will benefit from a 7% improvement in specific fuel consumption (SFC). The engine will also deliver world-leading emissions performance, including best in class NOx emissions, despite propelling customers at speeds approaching the speed of sound (Mach 0.90).
Read more
4. KES Group to build new multi-million-pound factory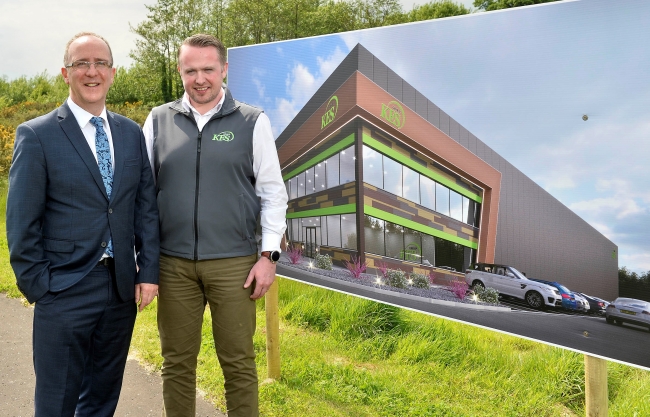 Renewable energy and modular building provider, KES Group is to make a multi-million-pound investment in a new, purpose-built, manufacturing facility at Strabane Business Park in Northern Ireland. The company has purchased circa 3.5 acres of land on the Invest Northern Ireland owned business park to accommodate their first phase of development. Conor McCrossan, Managing Director, KES Group said: "This is a very exciting time for our company. This new manufacturing facility at Strabane Business Park will be where we design, manufacture and develop our innovative products." Des Gartland, from Invest NI added: "It is great to see the company grow, and is the second company to invest in the Park in the last 12 months, we are delighted we have been able to provide the land they needed to make this next growth step." This latest investment comes after Invest NI offered the company £92,850 in 2016 to create 18 new jobs and invest in marketing activity. All of the new roles are in place.
Read more
5. British engine production hits record-breaking pace

UK engine manufacturing has surpassed the 1 million units produced-mark in April, for first time on record. As well as being the highest April output on record, production rose by 17.3% compared to April 2017. The sector has also seen double-digit growth for exports, with overseas demand up 30.5% in April and 15.9% year to date. Mike Hawes, SMMT Chief Executive, said, "It is fantastic to see Britain's engine plants continue to break production records. Driven by overseas demand, more than 60% of this output is destined for export so securing a deal that keeps trade flowing freely with our biggest partner, the EU, is paramount."
Read more
---
Our favourite #GBmfg & #UKmfg tweets of the week
McLaren handed the keys to its new £50m Yorkshire factory – the British supercar manufacturer will create 200 jobs as it transfers the production of carbon fibre chassis to Sheffield from Austria https://t.co/qxYifgmhT9 #teshoring #GBmfg🇬🇧 pic.twitter.com/iLRJnrWxJx

— Jefferson Group (@Jefferson_MFG) 31 May 2018
This fantastic singalong animation from @atkinsglobal shows the different ways engineers make our world go round. We don't need more 'engine eyes'…we need more 'engine ears'! 🎶🙌#inspireanengineer #yoe pic.twitter.com/EJSOOYv8OI

— Year of Engineering (@YoEgovuk) 26 May 2018
"Stuart is an exceptional young man in whom I have every confidence in. He has a very bright future ahead of him. We at LPE rely on young people like Stuart, as does the U.K. manufacturing and engineering industry"

– Mark Marriner, MD#Apprentice #WINNER #Engineering #GBmfg pic.twitter.com/P3hxkmUiTd

— MFG Apprentice 2018 (@MFGapprenticeUK) 30 May 2018
#BeastsFromTheEast aftermath fuels new jobs for #Yorkshire manufacturer. Boost in orders for winter maintenance & road repair vehicles has led to creation of 20 jobs. @EconEngineering introduces full night shift @ Ripon #manufacturing base. #GBmfg #ukmfg https://t.co/xkcvvrOnhN pic.twitter.com/kb6VQBkdi0

— TomChapell (@TomChapell) 29 May 2018
£100m investment: BAE Systems officially opens new £100m nuclear submarine manufacturing facility in Barrow-in-Furness, Cumbria https://t.co/BIqOeCC8fQ #GBmfg🇬🇧 pic.twitter.com/liVyEzmL7Z

— Jefferson Group (@Jefferson_MFG) 29 May 2018
---
Recommendation roundup
Our picks of the best manufacturing and business related content that caught our attention this week.
1. Revlon names its first female CEO in its 86-year history / via @CNNMoney
Debra Perelman has been appointed the first female Chief Executive Officer of Revlon, a company that's majority owned by her billionaire father, Ronald Perelman. Perelman, 44, takes the helm as CEO and president of Revlon just months after she was appointed Chief Operating Officer in January. She has worked at Revlon for 20 years. A spokesperson for Revlon said nepotism was not a factor in her ascension to CEO. "She's qualified," said the spokesperson. "I also think she got that benefit, that she did learn from [her father]. He's been a mentor to her and he respects her." Women are underrepresented in the top levels of corporate management. The Fortune 500 only has 24 women CEOs in its ranks, like Mary Barra of General Motors and Indri Nooyi of PepsiCo. And women are perhaps surprisingly underrepresented in the beauty industry's top leadership. The Estée Lauder Companies and L'Oréal, two of the largest beauty companies, are led by men.
Read more
2. The Industrial Revolution that Scotland cannot afford to miss / via @linkedin
Everyone knows that Scotland has a rich industrial history and everyone knows, too, the difficult times that Scottish industry faced in the final decades of the 20th century. But making, creating and innovating is part of the nation's fabric and there are very many world class companies and sectors thriving up and down the country. It is because of this that Juergen Maier, CEO of Siemens UK, believes that Scotland has an opportunity to lead the digital transformation that is taking place in manufacturing and, indeed, other industries too. The new opportunity, the next industrial revolution, is all about digitalisation and how it can unlock the productivity of Scotland's people and in doing so improve living standards for millions. It is a revolution that is already underway and will transform business and society across the globe.
Read more
---
And finally, some light-hearted bonus picks to add to your reading list this weekend:
1. GDPR is bigger than Beyoncé / via @qz
The EU's General Data Protection Regulation (GDPR), a sweeping law that came into effect last week, is a big deal. How big? According to Google search volume, it's bigger than Beyoncé. It's an impressive feat for EU legislation, not least because Beyoncé's Instagram account has more than 100 million followers, and her Twitter page has 15 million. The EU's Luxembourg-based law database, by contrast, boasts a mere 22,000 followers on Twitter and 120,000 on Facebook. Normally, the 'Beyhive', as fans of the multi-platinum, Grammy Award-winning artist are known, make their presence felt online. But these are not normal times. Any website that collects personal data of users in the EU needs to make sure it satisfies GDPR's strictures, thus, the frantic, heavily populated searches for information about it last week.
Read more 
2. Thameslink compares poor service to Poundland chocolate / via @BBCNews
A rail firm that compared its poor service to chocolate from Poundland has been threatened with legal action by the discount chain. The spat on social media erupted after a disgruntled passenger, called Kevin, tweeted a picture of a departure board showing train cancellations (more than 450 Govia Thameslink Railway trains were either cancelled or ran late on Wednesday). In response, Thameslink replied: "Very sorry Kevin. Appreciate at the moment the service is less Ferrero Rocher and more Poundland cooking chocolate." It prompted Poundland retail director Austin Cooke, to tweet Charles Horton, chief executive of Thameslink's parent firm Govia Thameslink Railway (GTR), describing the train operator as "off the rails" and "aside from the breach of our trademark, we think you're taking the chocolate biscuit." The rather smart and witty response also stated that Poundland had served eight million shoppers last week and has a "pretty good idea about what great customer service is." Mr Cooke finished with, "But if we ever fall short, perhaps we'll describe ourselves as a bit ThamesLink."
Read more
Spot something you think we should see? Share with us! Email hello@zenoot.com and we may feature it in an upcoming post.