The Friday Roundup – 01/11/2019

Every Friday, we round up our top 5 most popular reads from the week, along with sharing some of our favourite finds from around the web.
This week's roundup sees Airbus secure one of its largest-ever aircraft orders from IndiGo, Ford invests £23m in a new Advanced Propulsion Laboratory, plus Radnor Hills launches its first ever canned water following a £3.5m investment.
Our top 5 most read this week
1. IndiGo places order for 300 A320neo family aircraft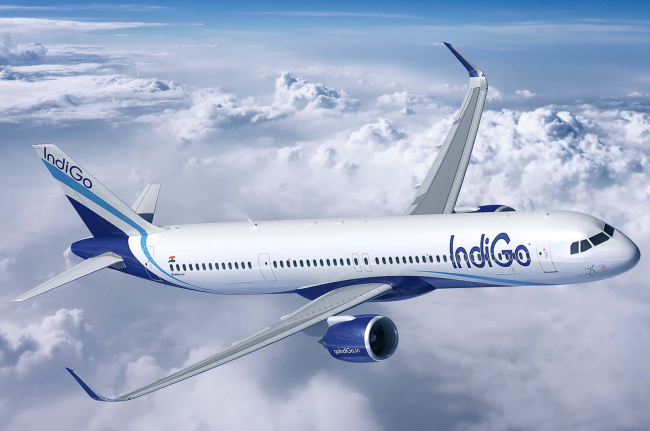 Indian airline IndiGo has placed a firm order for 300 A320neo family aircraft. This marks one of Airbus' largest ever aircraft orders with a single airline operator. The latest IndiGo order comprises a mix of A320neo, A321neo and A321XLR aircraft. This will take IndiGo's total number of A320neo family aircraft orders to 730. At the end of September 2019, the A320neo family had received more than 6,650 firm orders from nearly 110 customers worldwide. Every wing on Airbus commercial aircraft is designed and manufactured in the UK.
Read more
2. Ford to invest £23m in new Advanced Propulsion Laboratory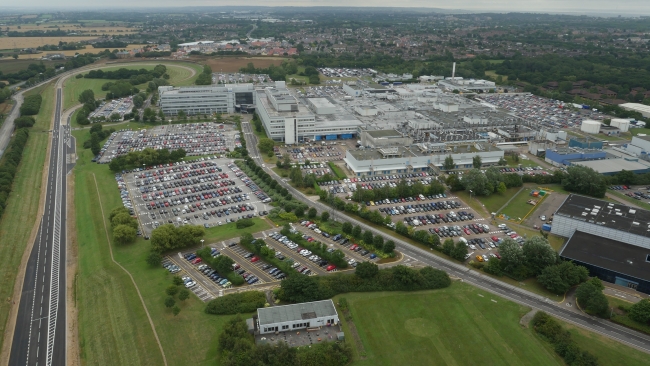 Ford has consolidated its UK operations and established the headquarters of its European commercial vehicle business group at its Dunton Campus in Laindon, Essex. In addition, the Dunton Campus, is now home to Ford's light commercial vehicle engineering, powertrain engineering, Ford of Britain national sales company, and Ford Credit Europe, Ford's banking arm. Ford has also announced an investment of £23m to construct a new commercial vehicle Advanced Propulsion Laboratory on the Dunton Campus that includes powertrain NVH (noise, vibration and harshness) test chambers, and a testing area for electrification technologies. The new test facilities are set to start operating in late 2020.
Read more
3. Aerospace R&D helps generate £10bn of economic benefits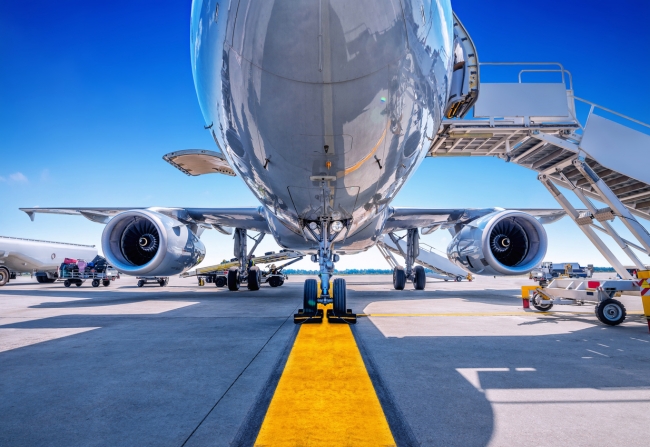 A new study by the Aerospace Technology Institute (ATI) has found that investment in R&D within the aerospace industry helped to generate £10bn of wider economic benefits to the UK in 2017 alone. Further analysis from ATI shows that over a 10 year period, for every pound spent on R&D in the UK aerospace industry, the wider economy benefits by generating, on average, 70p of gross value added as a result of technology spillover into other industries, every year. Over the same 10 year period, those companies investing in the R&D see a return of 15p every year.
Read more
4. Radnor Hills completes £3.5m production investment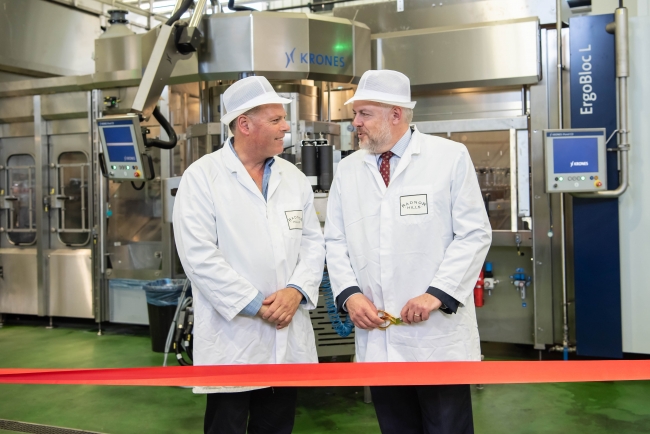 Radnor Hills, one of the UK's leading soft drinks manufacturers, will launch a new canned spring water range next month. Having been dedicated to producing quality bottled spring waters and soft drinks for the last 30 years, Radnor Hills is extending its packaging portfolio to embrace the can. Its new canning line is the result of a £3.5m investment and will be capable of filling still, sparkling and infused products with a direct feed from 12 boreholes on its land. The pure spring water is sourced from the company's family farm in Powys, mid-Wales, where it takes just seven minutes to filter from the ground into a can.
Read more
5. Bamford Bus Company purchases Wrightbus
Bamford Bus Company, wholly owned by Jo Bamford, son of JCB chairman Lord Bamford, has formally acquired the Northern Ireland-based bus maker, Wrightbus. Jo Bamford will serve as executive chairman of Wrightbus and Buta Atwal, former senior JCB executive, will become chief executive. Wrightbus designs and manufactures buses in Ballymena and is recognised as one of Europe's leading providers of passenger transport solutions. Last month, the business entered administration, putting 1,200 jobs at risk. The new management team will now be focused on stabilising and rebuilding the business, with recruitment to commence shortly.
Read more
---
Our favourite #GBmfg & #UKmfg tweets of the week
Manufacturing in #Wales employs 165,000 skilled workers and Welsh universities deliver 2,000 engineering graduates each year. Attract the best young minds to your #manufacturing business by adopting advanced technologies. https://t.co/epJMgdzrpG #eufundscymru #madecymru pic.twitter.com/5HzafW4dWQ

— MADECymru (@MADECymru) 28 October 2019
Talgo, together with Scottish Enterprise and Transport Scotland, has signed a jointly agreed framework for the establishment of Longannet, Fife as a manufacturing base for Talgo UK. https://t.co/gez1wiE5fp pic.twitter.com/gdx4i5MbWv

— Talgo (@TalgoGroup) 30 October 2019
A few photos of the @KBRailUK apprentices getting stuck in at the @MakeUK_ Technology Hub, where they are spending the first year of our scheme.

Interested in becoming an apprentice? Applications for our 2020 scheme will launch soon! More info here >> https://t.co/uiAIpBw4sq. pic.twitter.com/QmE3vB6cBx

— Knorr-Bremse Rail Systems (UK) Ltd. (@KBRailUK) 28 October 2019
Texas-headquartered @DiodesInc to invest £30 million at its recently acquired semiconductor factory in Greenock, Scotland: https://t.co/neDy9hzc3U #UKmfg #GBmfg 🇬🇧 pic.twitter.com/02VgVPiKk5

— MKM Extrusions 🇬🇧 (@MKMplastics) 29 October 2019
Fact of the day: £154,000 =the direct gross value added per employee of manufacture of pharmaceutical products in UK is the highest in Europe, 40% higher than Germany & Italy, 50% higher than Spain & almost twice the level achieved in France #ukmfg Source: https://t.co/MHTlNVjWCl

— Will Stirling (@WRStirling) 29 October 2019
---
Recommendation roundup
Our picks of the business and manufacturing related content that caught our attention this week.
1. How to electrify car production: inside Fiat's 25‑year‑old Melfi plant / via @Goodwood_Estate
On the 16th October 1994, Fiat's newest factory at Melfi officially opened its doors. 25 years and 7.4 million cars later, the plant is still churning out new cars at a rate that makes it Fiat Chrysler Automobile's second largest plant in the world. Now it faces a new challenge: electrification.
Read more
2. Bombardier NI operations sold to Spirit AeroSystems / via @BBCNews
Bombardier's Northern Ireland operations have been sold to the US firm Spirit AeroSystems in a deal valued at nearly £1bn. The aerospace manufacturer employs about 3,600 people in Northern Ireland. The deal – in which Spirit is paying $500m and taking on $700m of liabilities, including pension commitments – is expected to close in the first half 2020. Spirit is also buying a Bombardier factory in Morocco and a repair facility in the US.
Read more
3. H&M CEO sees 'terrible' fallout as consumer shaming spreads / via @Bloomberg
The chief executive officer of fashion giant Hennes & Mauritz AB, says a growing movement that shames consumers represents a very real social threat. Karl-Johan Persson, who has been running H&M for a decade, says his concern is that the movement seeks to prohibit behaviours. Many of the protests are "about 'stop doing things, stop consuming, stop flying'," Persson said in an interview in Stockholm. "Yes, that may lead to a small environmental impact, but it will have terrible social consequences," including a lack of new job creation and "all the things that come with economic growth." Persson says things like "environmental innovation, renewable energy, improved materials" are better ways to tackle climate change than a moratorium on consumption.
Read more

---
And finally, some bonus picks to add to your reading list this weekend:
1. Gatwick airport to tell passengers exactly what order they should board / via @Independent
Follow orders at the departure gate and you will fly away faster: that is the essence of a new campaign from Gatwick airport, as it begins a trial on how to get everyone on planes more swiftly and less stressfully. The Sussex airport, which is second-largest in Britain (behind Heathrow) is conducting an experiment at Gate 101 of the North Terminal. Instead of the usual blunt division into travellers who have paid extra to board first, and those who have not, ground staff are prescribing exactly the order in which passengers should take their seats. The trial is taking place on narrow-bodied Airbus A320 aircraft with six seats across.
Read more

2. Last Orderrrrs! Speaker John Bercow's career in numbers / via @BBCNews
On Thursday, John Bercow stood down as Commons Speaker after 10 years in the job. His idiosyncratic turn of phrase and distinctive bellow has made him something of a cult figure on social media. To mark his retirement, the BBC has analysed 100 years of Hansard – the official Parliamentary record – to discover just how different he was to any previous occupant of the chair (including his roaring of the word "Order!" nearly 14,000 times).
Read more
Spot something you think we should see? Share with us! Email hello@zenoot.com and we may feature it in an upcoming post.