The Friday Roundup – 03/05/2019

Every Friday, we round up our top 5 most popular reads from the week, along with sharing some of our favourite finds from around the web.
This week's roundup sees Burts Potato Chips expand its recently-acquired Leicester site to meet growing demand, Seagate unveils £57m investment plans for its Derry plant, plus how the invention of Velcro forever changed the landscape of fashion.…
Our top 5 most read this week
1. Seagate announces £57m investment at Derry manufacturing plant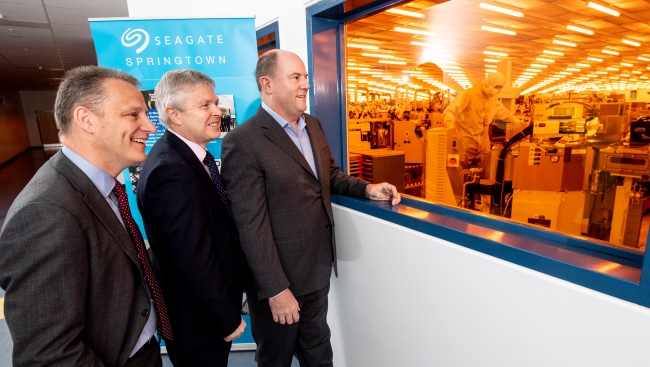 Electronics manufacturer Seagate Technology has announced a package of investments totalling approximately £57.4 million centred on its wafer manufacturing plant at Springtown in Londonderry. Seagate's investment of £47.4 million is being supported by Invest Northern Ireland with an offer of £9.95 million. The funding will be focused on enabling further research and development in nanophotonics, cementing Springtown's position as a leader in world class technology innovation, and creating 25 highly skilled new jobs. The investment announcement was made as Seagate Springtown celebrates 25 years in business. The facility employs over 1,400 staff and continues to develop leading community and academic partnerships. Seagate's Springtown facility is recognised as one of the foremost 200mm wafer fabrication plants in the world.
Read more
2. Q1 2019 aircraft deliveries match the pace of 2018
Manufacturers in the aerospace sector have delivered 311 aircraft in the first quarter of 2019, including 88 wide-bodied aircraft to match a record set in 2015. The total deliveries from January to March this year are worth up to an estimated £6.5bn to UK industry, while the global industry's total order backlog of 14,107 aircraft could be worth up to £215bn to our economy as they are produced in the coming years. ADS, the UK trade organisation representing the aerospace, defence, security and space sector, said it has forecasted another new record being set this year, ahead of the production mark of 1,618 aircraft set in 2018. ADS Chief Executive, Paul Everitt, continued: "Production has so far kept pace with a record 2018, but global challenges are generating headwinds for the global aviation and aerospace industries. In Europe, Brexit uncertainty is increasing supply chain costs, international trade disputes risk new tariffs and cost-conscious travellers are challenging airline profitability. We expect another year of impressive aircraft production by historical standards, but the sector's ambitious targets for 2019 set a stiff test for the global industry."
Read more
3. Burts Potato Chips announces expansion & new jobs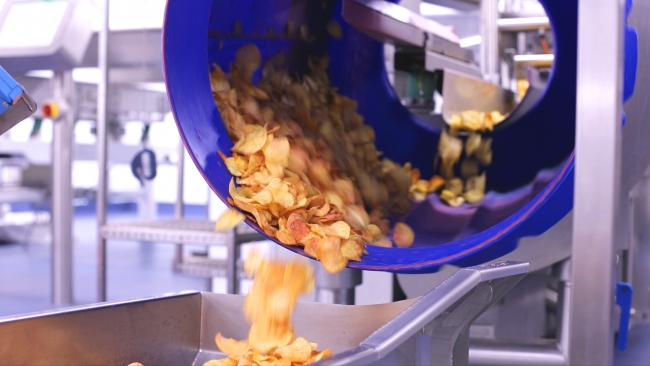 Snack manufacturer Burts Potato Chips has announced the expansion of its recently acquired Leicester-based site, creating new employment opportunities. Previously run by Savoury & Sweet, Burts' Leicester site is currently home to a strong team of 120 employees. As part of its ongoing expansion, Burts' will create a further 64 jobs at the site, in roles including Line Leaders, Fryers, Machine Operators, Production Operatives, Quality Assurance Technicians and Warehouse staff. David Nairn, Managing Director of Burts Potato Chips, said: "Since acquiring the Leicester-based Sweet & Savoury in 2017, the business has gone from strength to strength, delivering a combined turnover of £44m in the last year and increasing the number of jobs available by over 20% to 350 across the business. While we're proud of our success in 2018, the growth into 2019 has seen the business set its sights on delivering a 25% year on year growth and has succeeded in achieving 26% in Q1. Our ambition is to continue to accelerate the business to become one of the largest independent premium snacking brands in the UK, and it is the dedication of our staff which will enable us to do so."
Read more
4. adi Group to create 100 jobs with new manufacturing site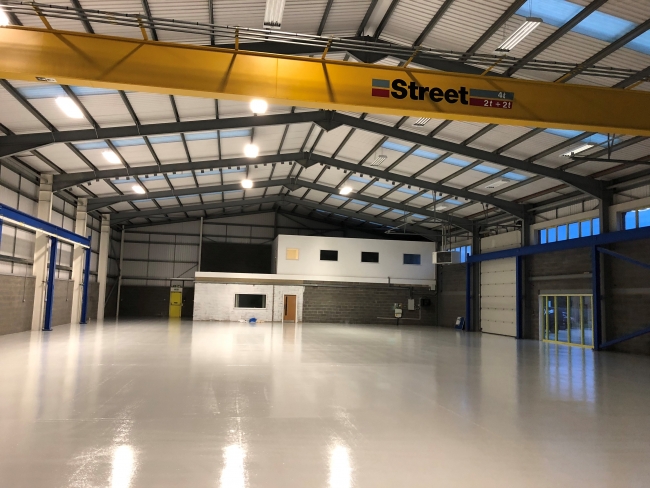 Up to 100 skilled jobs are set to be created in Northamptonshire after adi Group announced a significant investment in a new engineering and manufacturing facility in Rushden. The Birmingham-based company selected Rushden due to its proximity to a number of the firm's current and future key clients. Alan Lusty, CEO of adi Group, said: "Our new Northamptonshire base gives us extra flexibility and enables us to simplify the way we deliver services to our partners in the region. In recent years, we have adopted a proactive approach to achieving our strategic objectives, so this investment is a real expression of not only that but of our confidence in the area to provide the skills we'll need to exceed the expectations of our customers. adi Group has been operating in this area for many years but we now believe the time is right to further invest, bringing our services closer to our customer base, as well as allowing us to add value to prospective customers across the East Midlands and down towards London." With over 650 staff delivering services from 11 group locations across the UK and the Republic of Ireland, the firm was recently recognised once again by The Sunday Times' Best Company workplace engagement programme.
Read more
5. Brandauer toasts Queen's Award success with £1.5m export boost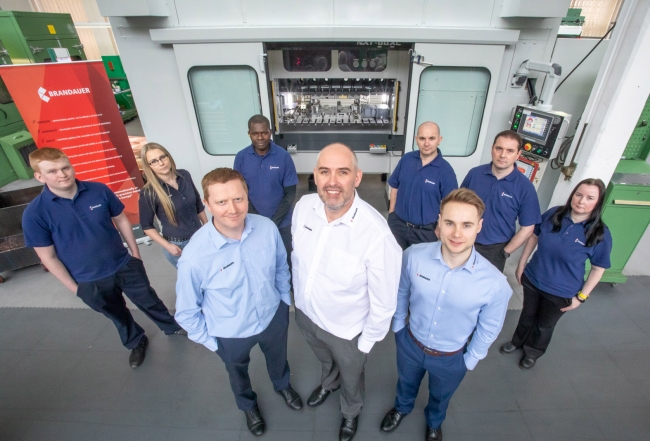 A Birmingham metal stamping company is taking on the worlds press-workers and winning after announcing a £1.5m export boost. Brandauer, which employs 67 people at its state-of-the-art facility, has secured new orders to supply customers in the Netherlands, the United States and, for the first time ever, Israel. It has helped the family-owned business increase sales to £9.2m and has been a major feature in it recently securing the Queen's Award for Enterprise (International Trade). The management team are focused on doubling turnover to £18m by 2022 and have invested £3m in the latest metrology technology and high-speed presses from Bruderer and Yamada to achieve the ambitious plans. Rowan Crozier, CEO of Brandauer, said: "There has been a lot of uncertainty with Brexit and falling demand in China, but that hasn't stopped us actively targeting international business and winning it. We have found that our ability to meet exacting tolerances within competitive lead times is in demand, even in the presswork 'powerhouse' of Germany where their specialists simply can't match our turnaround times." 85% of the firm's current £9.2 million annual sales is exported to international markets, half of which is direct from its factory in Birmingham.
Read more
---
Our favourite #GBmfg & #UKmfg tweets of the week
Japanese-owned automotive parts manufacturer @UnipresUK set to boost production with expansion of its #Sunderland factory https://t.co/kBTSXaDc70 #UKmfg #GBmfg🇬🇧 pic.twitter.com/6VbMzmxDUt

— Jefferson Group (@Jefferson_MFG) 29 April 2019
The new #CMRSurgical global headquarters in #Cambridge, UK has officially been opened by Lord Prior of Brampton, @NHSEngland Chair. We look forward to welcoming everyone to our new home as we work together to transform surgery, for good. https://t.co/mPvBuVARkG pic.twitter.com/nYyHAxeLoA

— CMR Surgical (@CMRSurgical) 1 May 2019
It's been a pleasure hosting our STEM students @q3langley @Q3LangleySci today and showing them around both of our facilities. Some amazing minds coming along so well with their #STEM project. #DreamTeam #SchoolTrip #MondayMotivation pic.twitter.com/QyBtxNm4RL

— Petford Group Ltd (@PetfordGroupLtd) 29 April 2019
In other Jaguar Land Rover news…
▪️Building a new battery assembly plant at Hams Hall, near Birmingham
▪️Setting up its existing £1bn Engine Manufacturing Centre to make electric drive systems
▪️Investing £millions in the UK as it electrifies its range#UKmfg #GBmfg🇬🇧 pic.twitter.com/tLH2yPaYiC

— Jefferson Group (@Jefferson_MFG) 30 April 2019
Young people don't have to choose between a technical career and a creative career. They can follow both with engineering – like Sonya, who became a visual effects artist working on some of the world's biggest movies: https://t.co/ien8IsTOZL #ThisisEngineering pic.twitter.com/1U8A3IQxNG

— This is Engineering (@ThisIsEng) 1 May 2019
---
Recommendation roundup
Our picks of the business and manufacturing related content that caught our attention this week.
1. The fastest show on earth / via @RuariJM
Motorsport, whether it's racing or rallying, on two wheels or four, is popular across the world. The highest-profile series, the Formula One Grand Prix World Championship, visits every (inhabited!) continent on the planet. Planning and managing the logistics is quite a challenge – and not for the faint-hearted! Long-time racing fan Ruari McCallion has a scout behind the scenes with help from Rocla Rus.
Read more
2. Rolls-Royce and Qatar Airways train with virtual reality / via @TheEngineerUK
With the number of air passengers expected to almost double by 2036, airlines need to be able to train an increasing number of engineers to maintain and repair their aircraft and engines. To this end, Rolls-Royce is investigating ways to include virtual reality (VR) in its engineering training programmes, as part of its IntelligentEngine vision.
Read more
3. How 'digital twins' make a factory more efficient (video) / via @BBCNews
The robots in the Siemens factory in Bad Neustadt, Germany make thousands of motors for other robots. To help manage its heavy workload, the factory tests its processes digitally, before it rolls them out for real.
Read more
---
And finally, some bonus picks to add to your reading list this weekend:
1. How Velcro forever changed fashion / via @ELLEUK
If we were to rank clothing fasteners (buttons, zippers, hooks, toggles, ties) on their chicness or discreetness, Velcro would probably come in last. But as easy as it is to dismiss Velcro and all of its annoying characteristics, it's hard to ignore the fact that it's an invention that forever changed the landscape of fashion. The idea first dawned on Swiss electrical engineer George de Mestral in 1941, when he wondered why burdock burrs clung to his dog's fur during a hike through the woods. This is an interesting read on the evolution of Velcro and its place in fashion history.
Read more
2. These are all the ways lack of sleep makes you terrible at work / via @iroughol
You should really get more sleep. I know, you've heard it before. But there's something about hearing sleep scientist Matt Walker enumerate on the TED stage all the ways sleep deprivation destroys your health, relationships and productivity that finally convinced LinkedIn senior editor-at-large, Isabelle Roughol. Sleep deprivation impacts cardiovascular health, reproductive health, mental health, your brain, your immune system… and it'll make you behave really weirdly at work…
Read more
Spot something you think we should see? Share with us! Email hello@zenoot.com and we may feature it in an upcoming post.