The Friday Roundup – 04/05/2018

Every Friday, we round up our top 5 most popular reads from the week, along with sharing some of our favourite finds from around the web.
This week's roundup includes a peek behind the doors of British Steel, record-year targets for the aerospace sector, plus Aldi's very clever 80's inspired fruit-based pun…
Our top 5 most read this week
1. March figures put UK aerospace on course for record year
The first quarter of 2018 put the aerospace industry on track to set another annual record for deliveries, driven by a record 232 deliveries for single-aisle aircraft in January to March. Monthly deliveries in March also saw the highest number of aircraft deliveries on record – 151 – in any month other than December. The industry has been further boosted by strong growth in orders which already stand at 310 aircraft, 25 per cent higher than in the same period last year. The strong start to 2018 for orders mean the total backlog remains more than 14,000, close to the record set at the end of 2017. ADS Chief Executive, Paul Everitt said: "The high rates of new orders and deliveries reflect an upbeat assessment of global economic growth and companies at all levels of the UK supply chain will need to continue to invest in their competitiveness to make the most of the opportunities available in the coming years."
Read more
2. British Steel film gives a never-before-seen insight into its manufacturing operations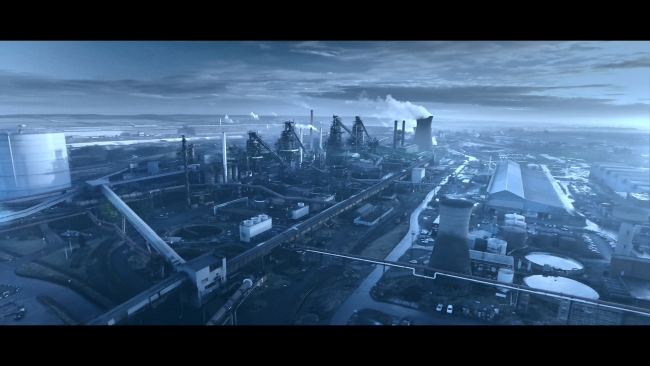 British Steel has released a stunning new cinematic film, giving a never-before-seen insight into its exhilarating manufacturing operations. Paul Martin, British Steel Deputy CEO, said: "We wanted to share what an awe-inspiring business and industry we're in and this film captures the pride, passion and performance at the heart of British Steel. Not everybody is aware of the scale of our operations or the technology that goes into making our steel – this film is an incredible showcase of who we are. We've never produced anything like this before and we're thrilled with the results." With annual steel production of around 3 million tonnes, British Steel's business is complex. It can transform raw materials into nearly 1,500 different grades of steel and specialises in rail, wire rod, constructional steel and special profiles. The film was shot at British Steel's Scunthorpe steelworks and at its Teesside operations including Teesside Beam Mill and Special Profiles Mill in Skinningrove.
Read more
3. Opinion: The Industry 4.0 Rant – why can't we just keep it simple?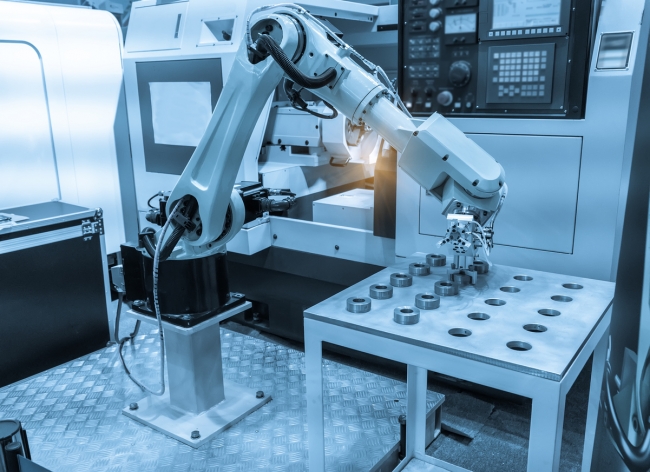 So, we have 'Industry 4.0', 'Industrie 4.0', 'IR4', '4IR', 'The Fourth Industrial Revolution', etc. I mean, come on – we can't as a sector even agree on what to call it, so how the heck is anyone meant to understand what it's all about? Having built a career working with manufacturers to advise, guide, and support them in improving their businesses, Dan Burrows from Waterstons shares his thoughts on Industry 4.0, or whatever your business chooses to call it, and actually how this plays a part in manufacturing as we know it.
Read more
4. Manufacturing growth slows, but there are some silver linings…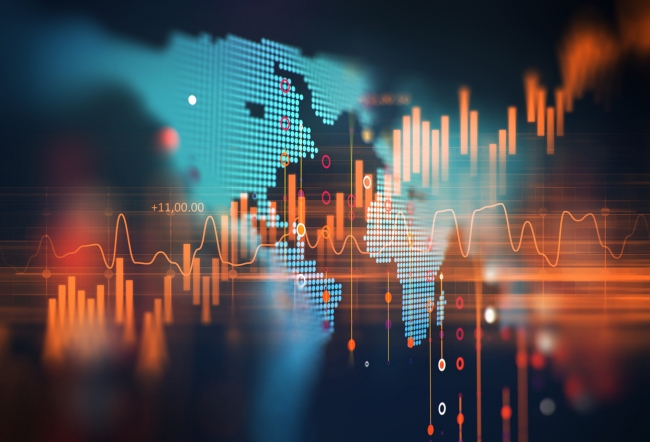 Like many economic updates recently, the latest IHS Markit UK Manufacturing Purchasing Managers' Index (PMI) has failed to ignite hopes of an upturn, falling to a 17-month low. Growth in the sector has slowed, however, UK manufacturers remain in growth mode over the all-important 50.1 index figure, at 53.9 for April, albeit lower than the 54.9 for March 2018. Richard Powell, manufacturing partner at accountants and business advisors, MHA Macintyre Hudson, said: "It's important to bear in mind the sector is still growing, despite the rate of growth slowing down in response to economic pressures." Dorrien Peters, head of manufacturing at law firm, Irwin Mitchell, added "The sector's growth has slowed and although this isn't too surprising bearing in mind what other recent economic barometers have shown, it's important to remember that overall we are still seeing growth."
Read more
5. Insight: Five steps to preparing for digital transformation

One of the secrets to long-term success and reaching full production capacity can be found in incorporating innovative technology into production methods. Recent findings from the MIT Centre for Business show that companies which have embraced digital transformation are 26 percent more profitable than their average industry competitors and enjoy a 12 percent higher market valuation. However, digital transformation can be an incredibly complex process. From continually reassessing your digital strategy, to turning insight into action, Terri Hiskey from Epicor looks at what key steps manufacturers should take to prepare for digital transformation within their business.
Read more
---
Our favourite #GBmfg & #UKmfg tweets of the week
@SubconLaser have posted their highest ever April turnover figures in 30 years of trading. It has also just completed a highly complex & detailed metalwork project 4 one of the UK's most prestigious buildings. #BritishSME #GBmfg @madeinthemids @cwchamber @nbbinvest @BBCCovWarks pic.twitter.com/XC5QtiiMcJ

— Tom Mongan (@TmonganTom) May 2, 2018
Swedish bakery products manufacturer Lantmännen Unibake to invest £4.4m expanding its UK factory in Milton Keynes https://t.co/BdM1clwNWe #GBmfg🇬🇧 pic.twitter.com/ooFhuHe4Cr

— Jefferson Group (@Jefferson_MFG) April 28, 2018
As a proud #BritishSME following last weeks success at the @GrBhamChambers awards winning 'Excellence in Manufacturing', alongside 'Excellence in International Business', we thought we'd show you a little of what takes place in an average fortnight at the factory in 60 seconds. pic.twitter.com/I6rm6o3Upv

— Addfield (@AddfieldLtd) April 23, 2018
Great article profiling Jaguar Land Rover's engine plant in Wolverhampton. Expected to create 750 jobs when the factory build started in 2012, to date £1bn has been invested, over 1,800 jobs created and further major expansion is planned https://t.co/tFSNvCtucB #GBmfg🇬🇧 pic.twitter.com/SF2hjIXp4C

— Jefferson Group (@Jefferson_MFG) April 28, 2018
Brilliant news at @salopdesign as the firm announces plans to invest about £300,000 in the business and create new jobs.

Full Story: https://t.co/vxDtSvn6MU#ukmfg #gbmfg pic.twitter.com/Ond9br0jYy — Made in the Midlands (@madeinthemids) May 1, 2018
---
Recommendation roundup
Our picks of the best manufacturing and business related content that caught our attention this week.
1. Why UK aerospace companies have plenty to smile about / via @telegraph
With a bulging global order book for new planes, there is a huge opportunity for the UK's skilled engineers to show their prowess. "Boeing has trebled its UK operations in the past few years," says Sir Michael Arthur, president of Boeing Europe and managing director of Boeing UK & Ireland. This astonishing growth is the result of two main factors: sky-high demand for new planes and a concerted effort to take advantage of the UK's production prowess. "We estimate that the world is going to buy roughly 40,000 new planes over the next 20 years," he explains. This is great not just for Boeing but the entire UK aerospace ecosystem that employs nearly 250,000 people directly or indirectly. Every purchase order for a new plane creates more employment opportunities. According to Sir Michael, the company continues to grow, recruiting on average a new employee every day. Direct spending with UK suppliers has tripled over the last six years to £2.1bn. This is a signal of not just the company's intentions but the wider industry's rosy prospects.
Read more
2. Industry 4.0 and automation / via @BiznessReporter
The manufacturing sector is painted as something done in the developing world, soon to be completely replaced by robots, or even something out of a Charles Dickens novel. But manufacturing jobs will exist well into the present century and beyond. What's more, the manufacturing jobs of the 21st-century are more engaging and better paid. Speaking to TechCrunch, Bob Doyle of the Association for Advancing Automation has a term for the type of manufacturing jobs being put out to pasture: "Dull, dirty or dangerous." One example he uses is flare stacks in the frigid Bering Sea. These flare stacks are constantly exposed to extreme weather conditions, requiring near constant maintenance and observation. "Who wants to do that?" he asks, exemplifying the problem of the triple-D jobs. Automation is a bit like the weather: you can like it or not like it, but it's coming anyway. However, anyone feeling a bit of anxiety about the future of the UK's workplace should take heart: there's zero evidence that there will be fewer jobs in the future and a mountain of evidence that the jobs of the future will be just as plentiful as today – with better pay and greater engagement to boot.
Read more
3. The branding conundrum: Balancing Sainsbury's quality messaging with Asda's focus on value / via @MarketingWeekEd
The Sainsbury's and Asda merger might have created the UK's biggest supermarket group, but questions remain over how the two businesses will work together when they have such distinctive brand propositions. From a scale perspective, the deal undoubtedly makes a lot of sense. But how this will work from a branding perspective raises a number of questions – especially in grocery where it brings together two supermarkets that stand for very different things. According to YouGov BrandIndex, Sainsbury's has the stronger brand, beating Asda on a vast number of metrics. On value, however, the places are reversed; Asda comes third in terms of value with a score of 23.1, while Sainsbury's is seventh (its worst position) with a score of 9.4. The figures suggest there are certainly opportunities for the two supermarkets to work together to leverage each other's strengths and try and improve the areas that they don't score so well in. But the two brands' marketers will have to make sure that they don't dilute each other's strengths while looking to improve their weaknesses. Sainsbury's CEO Mike Coupe, unsurprisingly, is confident the two businesses can co-exist without muddling their brand propositions – and at an earlier press conference (30 April) interestingly likened his business to an FMCG giant like Procter & Gamble. "Just because brands are owned by the same holding entity doesn't mean that they can't co-exist," Coupe says. "Look at any large brand or manufacturer – P&G, for example, has literally hundreds of brands and nobody makes the association that there will be some kind of brand confusion." While Sainsbury's says it will retain both fascias, whether that plays out in the long-term is another thing.
Read more
---
And finally, some bonus picks to add to your reading list this weekend:
1. Customers can't get enough of Aldi's latest advert / via @GHmagazine
Aldi's latest online ad shows a pear with half a lemon perching precariously on-top of it. As well as displaying budget prices for its fruit – unwaxed lemons are 69p, while seasonable pears are 79p for a pack of five, in case you wondered – there's something actually pretty genius about the image. We've included the ad in a tweet below so you can have a go at guessing the pun before revealing the answer….
Read more 
What comes next? 🎵 https://t.co/3g7dpLN0gU pic.twitter.com/oKUa5rCDwn

— Aldi Stores UK (@AldiUK) April 28, 2018
2. The daily routine of 20 famous writers / via @thrive
Whether you're an aspiring writer, an entrepreneur striving to be the next Steve Jobs or an ambitious professional looking to reach the top of your field—this article looks at some of the best daily routines of some of the most famous writers that have ever existed. At the end of the article, there's also a quick summary of the key common traits and practical takeaways from these famous writers.
Read more
Spot something you think we should see? Share with us! Email hello@zenoot.com and we may feature it in an upcoming post.
SaveSave