The Friday Roundup – 05/04/2019

Every Friday, we round up our top 5 most popular reads from the week, along with sharing some of our favourite finds from around the web.
This week's roundup sees hundreds of Aberdeenshire jobs safeguarded with a £5.4m investment, UK commercial vehicle production increases by 53.5% in February, plus this is not just any ad campaign, this is an M&S ad campaign…
Our top 5 most read this week
1. UK commercial vehicle manufacturing sees continued growth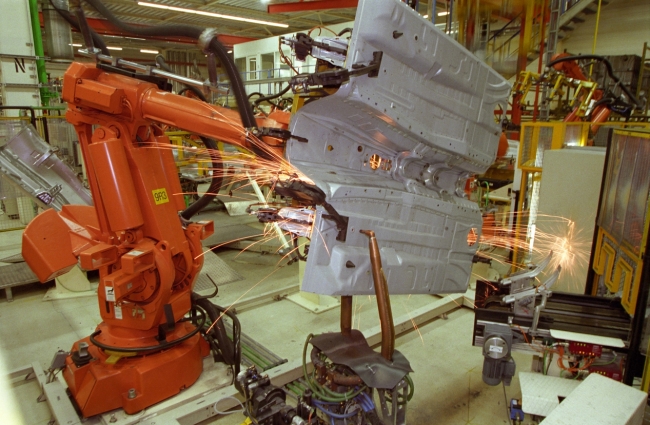 British commercial vehicle (CV) production increased by 53.5% in February to 9,233 vehicles, according to figures published by the Society of Motor Manufacturers and Traders (SMMT). Strong market incentives ahead of model changes helped boost the month to its best performance since 2012. The number of CVs manufactured for both domestic and export markets posted significant gains in the month, growing by 57.3% and 51.9% respectively. Almost seven in 10 British CVs were destined for global markets in February, as demand from overseas continued to drive output. Mike Hawes, SMMT Chief Executive, said: "While the positive news continues for UK CV manufacturing, it's important to highlight that this low volume industry is cyclical and experiences large percentage swings when compared month-on-month. Although both demand at home and overseas has seen double-digit growth, still almost two thirds of British-built CVs are destined for export, the majority to the EU. This signifies just how vital a deal that retains free and frictionless trade with the EU is for this sector."
Read more
2. UK manufacturing PMI hits 13-month high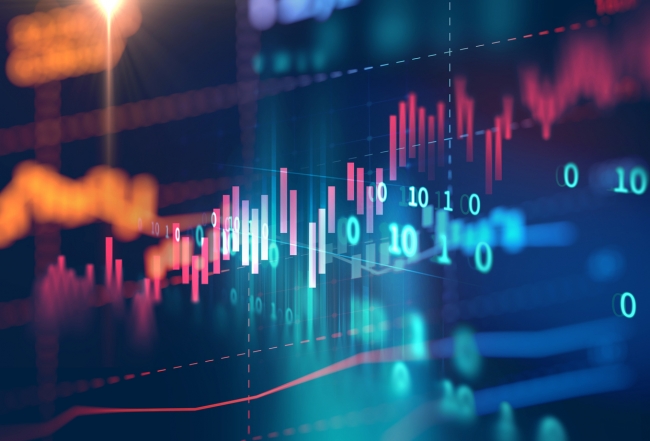 UK manufacturing has hit a 13-month high for March, in stark contrast to the four-month low seen in February 2019. Brexit remains the driving force in the industry, however, as the improvement in results comes from stockpiling to build safety stocks as a Brexit buffer. Record increases in inventories of finished goods and purchases have contributed to the March 2019 figure of 55.1. Meanwhile, the Eurozone has seen a steeper decline in manufacturing sector activity – the lowest IHS Markit Manufacturing Purchasing Managers Index (PMI) result in six years at 47.5; falling further below the median line between growth and contraction of 50.0. With continued uncertainty, manufacturers are concerned about constraints on output growth for the future, but nearly half of respondents to the survey expect stronger growth in a year's time. As ever, optimism prevails, with high hopes for improving demand, plans for launching new products, new market expansion and, of course, less uncertainty in the months ahead.
Read more
3. Future skills: Over 3,000 young people attend Yorkshire STEM event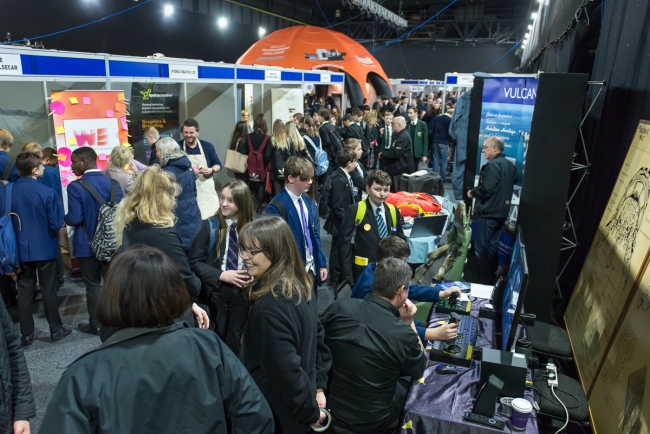 South Yorkshire hosted the largest private sector skills showcase event last week, which was attended by over 3,000 young people from 69 schools and involved over 90 businesses. The 'Get up to Speed' with STEM event was designed to inspire students from 8 to 25 years about careers in science, technology and the manufacturing industries, through a day of fun and interactive activities. The event was sponsored by Liberty Speciality Steels, AESSeal plc, Cooper Brown Enterprises, Doncasters Bramah and Capita. Mick Hood, Human Resources Director at Liberty Speciality Steels, said: "It's simple for me, I truly believe the success of a business relies on its people. The Get Up To Speed event plays a vital part in building awareness in young men and women in education, their parents and their educators of what a career in manufacturing looks like and the underpinning STEM subjects required. The event grows every year and Liberty is proud to be part of it in its 9th year." Work-wise, the organisers, have released the date of next year's Get up to Speed event, which will be held at Magna Science adventure Centre on 25th March 2020.
Read more
4. Kepak Group to invest £5.4m at Scottish factory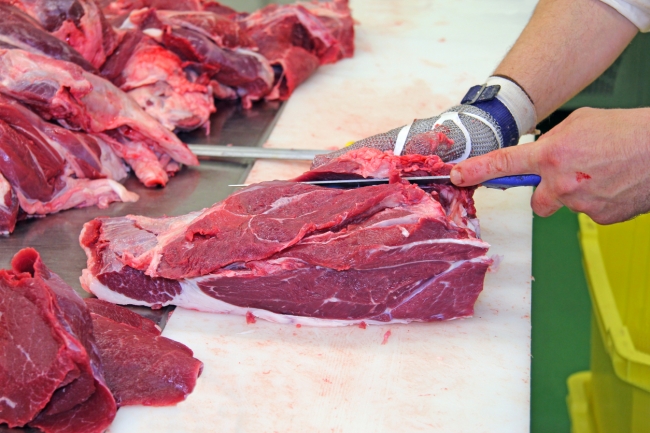 Nearly 300 full-time jobs will be safeguarded and 40 new jobs created by meat processing company Kepak Group, based in Portlethen, Aberdeenshire. This follows the award of £1.6 million in EU and Scottish Government funding as part of a wider £5.4 million investment the firm is making to upgrade its Scottish site. Kepak will use the Food Processing, Marketing and Cooperation (FPMC) grant to substantially upgrade its Aberdeenshire factory, significantly increasing the number of beef cattle and lamb currently processed there.
Read more
5. Tata Chemicals Europe agrees £480m investment in EFW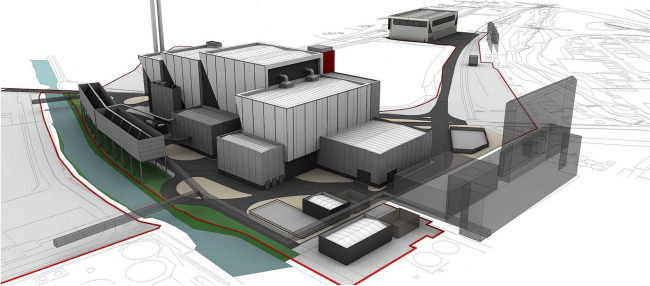 Tata Chemicals Europe (TCE) has agreed a joint venture with Copenhagen Infrastructure Partners and FCC Environment Group for the funding, ownership, construction and operation of the new energy from waste plant (EFW) at TCE's Lostock manufacturing site in Northwich, Cheshire. The agreement represents a major milestone resulting in a £480m investment in Northwich, which will contribute to the UK Government's strategy to reduce landfill and the export of waste. The Lostock Sustainable Energy Plant will recover energy from residual waste left over after re-usable and recyclable material has been removed. Since 2010, TCE has been developing the EFW project to make use of the organisation's existing industrial land at the site made available following the closure of the coal fired power station in 2000. Alongside the creation of hundreds of new jobs in the area and bringing a long-term tenant for the land, the new plant will be able to supply steam to TCE's manufacturing operations. The £480m EFW plant will be funded and owned by a joint venture, called Lostock Sustainable Energy Plant Limited (LSEP), that brings together energy infrastructure fund manager, Copenhagen Infrastructure Partners, and FCC Environment Group, one of the UK's leading energy and waste management business.
Read more
---
Our favourite #GBmfg & #UKmfg tweets of the week
Italian tyre manufacturer @Pirelli set to create dozens of new jobs with major expansion of its Carlisle factory https://t.co/YUgUC2BGxu #Cumbria #UKmfg #GBmfg🇬🇧 pic.twitter.com/52z6PkkFVS

— Jefferson Group (@Jefferson_MFG) 30 March 2019
Fantastic new report from @HVM_Catapult and @TheIET explores rise of #AR and its role in the future of the #ukmfg industry. Read more here https://t.co/gIjjM3zoga pic.twitter.com/Xx3tGE4uCa

— Make UK (@MakeUK_) 3 April 2019
"I am proud to be a female STEM apprentice" Strong role models are one way to encourage more women into #STEM careers, Charlotte Hughes says. Her blog is part of the #InspiringApprentices campaign https://t.co/4oH0JhHPLZ

— BORN TO ENGINEER (@born2engineer) 31 March 2019
Demand for UK goods and services growing across the globe https://t.co/APfBsSfzxp #UKmfg #GBmfg

— Jefferson Group (@Jefferson_MFG) 30 March 2019
Midlands Aero industry worth £4 billion pa, employs 20,000 in Midlands.@bbcmtd highlight the importance of #aerospace #manufacturing https://t.co/GMFeHSQG0s from 3.42 Good work by @Bromford_Ind @aeaerospace & Andrew Mair @MAAaero#UKmfg #GBmfg pic.twitter.com/pef8DD2Lw9

— A&M EDM (@AandMEDM) 27 March 2019
---
Recommendation roundup
Our picks of the business and manufacturing related content that caught our attention this week.
1. Islay distiller reveals massive expansion drive / via @heraldscotland
The Bruichladdich Distillery on Islay is in line for further hefty investment as its French owner underlines its long-term commitment to the Hebridean whisky and gin producer. Remy Cointreau, which acquired Bruichladdich for £58 million in 2012, has revealed plans to build its own maltings and harness pioneering renewable technology to power the site. Chief executive Douglas Taylor said the next phase of investment will move Bruichladdich closer to its dream of becoming an "all-Islay" operation – from the cultivation and malting of its barley through the distillation, maturation and ultimate bottling of the spirit, before its eventual export to the mainland and beyond.
Read more
2. Last week's poll: automation, Industry 4.0 and employment / via @TheEngineerUK
The Office of National Statistics looked at the jobs of 20 million people and concluded that 7.4 per cent were at high risk of being replaced by automation. But will automation reduce employment levels in engineering or increase the number of people employed by the sector? Will employment levels remain static with some skilled positions becoming redundant? Last week's poll results show that 40 per cent of respondents favour the latter view, followed by 32 per cent who foresee a net fall in employment.
Read more
3. How to take smart manufacturing to the next level / via @Forbes
Smart manufacturing understands the strengths and weaknesses of operational excellence and fills the gaps with an overlay of agility. But what is the number one resource when it comes to making both operational excellence and agility a reality in manufacturing? Forbes explains:
Read more
---
And finally, some bonus picks to add to your reading list this weekend:
1. April Fools' Day 2019: the best jokes and pranks in one place / via @guardian
You may think the traditional April fools' joke online has had its day. But you'd be wrong. From tongue-in-cheek stunts and campaigns, to bogus product launches, here are some of the best, and worst, of 2019's efforts.
Read more
2. M&S brings back 'this is not just food' campaign after 12-year absence / via @MarketingWeekEd
Is it really 12 years since Marks & Spencer dropped their well-recognised 'this is not just food' strapline? Last seen in 2007, the retailer is bringing back its much-loved (and oft mimicked) ad campaign, as it looks to reset perceptions of its food brand and go after a less premium, more family-orientated audience. The campaign originally launched in 2004 and was a huge success first time around, helping to boost sales of products featured in the spots. For example, its melting middle chocolate pudding saw sales soar 3,500% after it was featured.
Read more
Spot something you think we should see? Share with us! Email hello@zenoot.com and we may feature it in an upcoming post.