The Friday Roundup – 05/10/2018

Every Friday, we round up our top 5 most popular reads from the week, along with sharing some of our favourite finds from around the web.
This week's roundup includes record sales set for Staffordshire-based JCB, a £9.8m investment fuels new powder metals project, plus Bentley welcomes its next generation of future experts…
Our top 5 most read this week
1. Bentley recruits future generation of experts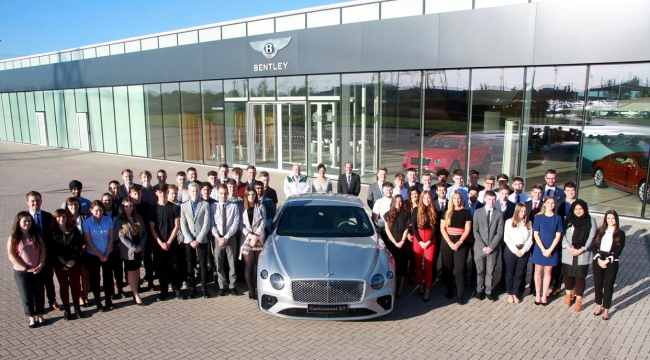 Bentley Motors has welcomed its new intake of apprentices, undergraduates and graduates to its 4,000-strong workforce as the company prepares to celebrate its centenary year. The 83 new recruits cover commercial areas such as sales and marketing, communications, people and digital, finance and purchasing, as well as engineering and manufacturing departments. Out of the 83 new recruits, 40 apprentices start training at the company's headquarters in Crewe, bringing the current number of apprentices to almost 140. Dr. Astrid Fontaine, Member of the Board for People, Digitalisation and IT at Bentley Motors, said: "As we reflect and celebrate the significant achievements of this company over the past 100 years, it is more important than ever to look ahead and prepare for the next chapter. This starts with recruiting the next generation, our experts of tomorrow, who we welcome and join an already highly-skilled, motivated and passionate workforce."
Read more
2. Manufacturing shows resilience as growth recovers in September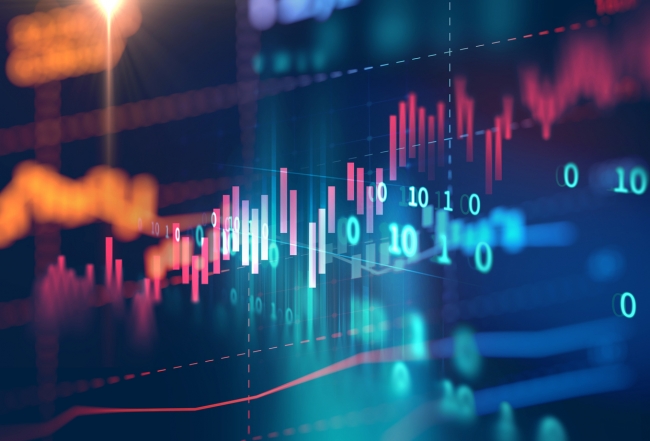 The latest Purchasing Managers' Index for September 2018 denotes improvement after a disappointing dip in growth for August, posting at 53.8 compared to August's revised figure of 53.0 (initially 52.8). The sector has now been in growth mode for over two years, with results reaching above the all-important 50.0 growth figure for 26 months. New business is on the up again, coming from both domestic and international markets, with export orders improving on August's worrying slip. More than half of manufacturers surveyed anticipate increasing production in the coming months, as they look to improvements in capacity, new equipment, new products, improving sales, and overall organic growth for their business. David Johnson, founding director at Halo Financial said: "It's encouraging to see confidence restored after a blip in August. The UK manufacturing sector continues to demonstrate its resilience and is clearly taking the necessary steps to shore up business for the year ahead, and beyond. That pragmatism is a great base upon which to approach the undoubtedly challenging times in the year ahead." Things to watch out for in the coming months include both input and output pricing pressures increasing, Brexit concerns and exchange rate volatility – with the uncertainty of markets and the ever-changing exchange rates making forecasting more difficult.
Read more
3. £9.8m investment for new powder metals project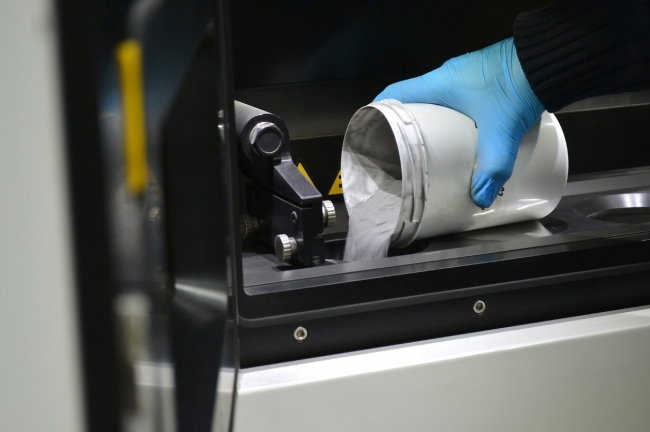 Tees Valley Combined Authority has signed off a multi-million-pound investment which will bring a revolutionary metals project to Redcar. The overall cost of the scheme will reach £9.83 million. The £4.6 million investment from the Tees Valley Combined Authority will allow Liberty Powder Metals, owned by Liberty House, part of Sanjeev Gupta's GFG Alliance, to develop and manufacture speciality alloy metal powders for use in the 3D printing of car, aircraft and engineering components. A further £4 million investment will come directly from Liberty. This builds on a highly successful multi-partner powder metallurgy research project, known as CASCADE, funded by the UK Government and led by Liberty Speciality Steels. The new project will be based at the Materials Processing Institute in Redcar, enabling Liberty to access the scientific expertise available at the not-for-profit Institute. Liberty Powder Metals expects the market for speciality alloy metal powders to grow rapidly and aims to secure a share in the international market for it, using Tees Valley-based facilities. Tees Valley Mayor, Ben Houchen said: "This investment will give Teesside the chance to compete in a potentially huge new global market. Staying ahead of the curve on new technologies like speciality metal powders, and the 3D printed products they're used in, could create a whole new industrial cluster and many jobs for local workers. The fact that a company as big as Liberty has chosen to bring this project to the Tees Valley shows that we are a real magnet for research and development and foreign direct investment."
Read more
4. Record sales for JCB as market rebound stays strong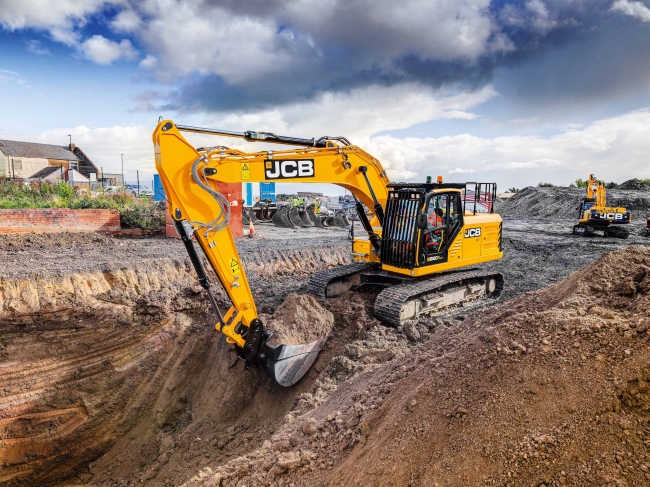 JCB set new records for turnover and machine sales in 2017, as global markets continued to rebound strongly during the year. The Staffordshire-based construction and agricultural machinery maker revealed that its sales turnover in 2017 rose by almost 28% to £3.35 billion (2016: £2.62 billion), while machine sales increased to 75,693 (2016: 66,011). Earnings on an EBITDA basis rose by almost 19% to £341 million (2016: £287 million). Since 1975, JCB's average return on investment has been over 30%. The market rebound has continued strongly in 2018 which has pushed JCB global production levels to a record level of 500 machines per day. JCB CEO, Graeme Macdonald said: "2017 was a very strong year for JCB during which we outpaced the market and set new sales records. While the global market grew by over 21% last year, JCB's sales increased by almost 28%." JCB Chairman, Lord Bamford added: "The continued growth in global markets in 2018 has seen JCB production rates reach their highest in our history. Employment levels across our plants are also at record highs and we now employ more than 15,000 people. In the UK alone, we have recruited almost 1,100 people this year, which is superb news for JCB and great news for British manufacturing." JCB has 22 factories around the world, including 11 in the UK. In June, JCB revealed it was investing £50 million in a new British plant to manufacture cabs for its machines in Uttoxeter, Staffordshire. The factory will open in 2019.
Read more
5. British public believes manufacturing vital for future of post-Brexit economy

According to a new poll, carried out by YouGov for EEF and law firm Womble Bond Dickinson, the general public believes manufacturing is hugely important to the future of the UK economy post-Brexit and that Government should place more value on it. But there are massive misperceptions about the pay and opportunities it offers, as well as its world ranking. Almost three quarters of people (70%) agree that the UK cannot tackle future problems without a strong manufacturing sector. The sector also comes first when asked which sector is likely to provide a solution to a number of the challenges facing the UK and also scores highly with the public for trust. When further probed, 69% believe that manufacturing is important to secure our place in the global economy, especially in the context of Brexit, while 61% feel that a strong manufacturing sector is important to secure employment for future generations. However, despite the public placing a high value on the role of manufacturing, only a fifth of parents want their children to work in the sector. The survey also showed the understanding of Britain's international standing was extremely underrated. The British public believes that the UK is ranked at 56th in the world in terms of value of products made, which is actually the position of Kazakhstan. The reality is that the UK is in fact in the top ten performing manufacturing countries around the globe, sitting at 9th place in the world.
Read more
---
Our favourite #GBmfg & #UKmfg tweets of the week
All eight Type 26 frigates are being built by BAE Systems on the Clyde in Scotland, where the project is guaranteeing 20 years of work and safeguarding over 4,000 jobs. @BAES_Maritime #UKmfg #GBmfg🇬🇧 https://t.co/1VhqrNrWmS

— Jefferson Group (@Jefferson_MFG) 4 October 2018
I'm delighted to introduce you to Industrio, founded by me, Matt Chilton of @ZenootUK & @WRStirling of Stirling Media. Together, we have over 50 years' experience of writing content and sales & marketing in manufacturing and B2B.https://t.co/XWqXyIGJ69 pic.twitter.com/EwJ4WatT3k

— Ruari McCallion (@RuariJM) 2 October 2018
We're really excited to announce the purchase of a 3rd factory. Our 2nd in #cornwall due to 40% increase in T/O in the past year, explosion of staff recruitment & over £3m invested in #infrastructure #machinary #technology https://t.co/E6yEh0xg5L #gbmfg #manufacturinguk #ukmfg pic.twitter.com/X8leDlyUia

— European Springs (@europeansprings) 2 October 2018
939. The number of new apprentices & graduates recruited/announced by Aston Martin (76), Airbus (140), Jaguar Land Rover (500), Caterpillar (140) and Bentley Motors (83) in recent weeks. #STEM #ukmfg #GBmfg🇬🇧

— Jefferson Group (@Jefferson_MFG) 3 October 2018
Great to host Business Secretary @GregClarkMP discussing #IndustrialStrategy for #engineering #UKmfg & #apprentices@beisgovuk #ukmfgmatters #GBmfg #BritishSME pic.twitter.com/jVlkqDnI3V

— A&M EDM (@AandMEDM) 4 October 2018
---
Recommendation roundup
Our picks of the best manufacturing and business related content that caught our attention this week.
1. Essential education: future jobs must be taught with tech / via @raconteur
At the tender age of 87, Michelangelo said "I am still learning", making him a poster child for lifelong education. Learning has come a long way since Renaissance Italy, but educators and administrators still face the same concerns in equipping students from school to university for the world of work; except today's world is faster and more automated, with flexible patterns of employment. In a recent Australian Future of Education survey, 42% of respondents said the current school curriculum is inadequate, 23.2% said basic literacy is lacking and 30% are not confident children are being prepared for future jobs. Classrooms today also look very similar to the classrooms pupils' parents learnt in, but with some new tech added. Yet, educators are expected to teach skills and problem-solving for jobs that don't exist for 65% of the children starting school this month when they come to seek employment. But Sarah Weir, chief executive at the UK's Design Council, also questions who will build the human connections that are at the core of such skill areas: "Can robots teach collaboration, creativity and disruptive thinking? I don't think so." Which leads to highlight the importance of balance: applications of technology in classrooms can add great value, but essential skills will still need a human to teach them.
Read more
2. Unilever scraps Dutch relocation plan / via @BBCNews
Unilever, which makes Marmite and Dove soap, has scrapped its plan to move its headquarters to the Netherlands after growing criticism from investors. The firm has headquarters in both London and Rotterdam, but announced in March that it planned to have just one HQ located in the Dutch city. But investors said the move could force UK shareholders to sell their shares. Unilever said it recognised "the proposal has not received support from a significant group of shareholders". However, chairman Marijn Dekkers said that the board continued to believe that simplifying Unilever's Anglo-Dutch structure was in the firm's best interests. "The board will now consider its next steps and will continue to engage with our shareholders," the company said in a statement. The company is one of the biggest firms in the UK's FTSE 100 share index with a market value of about £124bn. However, under UK rules it would no longer be eligible for inclusion in the FTSE 100 in London after the proposed change. This had concerned investors in the company, who were worried the change could spark a sell-off and drive down the share price.
Read more
3. Are people the biggest challenge in digital transformations? / via @Forbes
People are key to digital transformation. Technology alone cannot drive change. It is the people working the technology, the company decision-makers. It is the structure of the company culture, itself. "This is where the magic happens," explains John Hague, senior vice president and general manager at AspenTech APM Business Unit. "An organization might have access to the some of the most advanced technologies in the world, but if the people within that organization are not collaborating and working together to reap the most value out of that technology – that could put a taint on their efforts to be successful in digital transformation," he continues. Hague sees technology as an enabler of reliability, which now can be exponentially improved by analytics and machine learning technology. The capability to predict asset failures earlier and with greater accuracy is all about bringing maintenance and operations data together via advanced analytics to find the operating behaviors that degrade asset integrity and reliability. "But improving uptime is going to take more than consolidating and analyzing data," Hague adds. "Yes, that enables reliability, but organizations cannot fully achieve reliability unless they've reshaped their culture", Hague says. "Technology absolutely helps bring these two previously siloed areas together. However, it's ultimately an organizational mindset that actually makes that collaboration a reality. Tech helps initiate it, but it's the people who get cultural or organization changes across the finish line."
Read more
---
And finally, some bonus picks to add to your reading list this weekend:
1. British rail companies have a message: we're sorry, very sorry, apologies / via @nytimes
Andrew Couch spends much of his work day apologising, usually on Twitter, and this turns out to be more complicated than it sounds. Simply typing 'I'm sorry' over and over again won't do. "You can't repeat yourself," says Andrew, part of the social media team for Great Western Railway. "Sometimes you say, 'I'm sorry we've done this,' or 'apologies for this,' or 'I'm sorry that this happened.' You've got to understand the situation and you need to mix it up." This is the Age of Sorry for nearly every train company in Britain. A running total of online train company regrets is available on a website called sorryfortheinconvenience.co.uk, created by Omid Kashan, a fed-up commuter and web designer. It tallies up apologies from the Twitter accounts of 25 British rail companies. All together, they have tweeted "sorry" more than 417,000 times since the start of the year. Great Western is one of the sorriest train lines of them all. The Great Western team has issued 30,000 apologies since the start of the year, an average of 110 per day. In this article, The New York Times takes a look at the social media presence of the UK's rail companies, and how apologies are one of Britain's great linguistic specialties…
Read more
2. Research: women and men are equally bad at multitasking / via @HarvardBiz
According to popular stereotypes, women are better multitaskers. In fact, a quick Google search leads to many press articles claiming a female advantage. And while women's supposed superiority at multitasking has garnered headlines, the scientific findings regarding sex differences in multitasking abilities are rather inconsistent: some studies found no differences, while others reported either a male or female advantage. One reason for these inconsistent findings may be that, to date, the vast majority of studies have examined gender differences using artificial laboratory tasks that do not match with the complex and challenging multitasking activities of everyday life. Another possible culprit is that different researchers define multitasking differently. To address these concerns, a computerized task was developed — The Meeting Preparation Task (CMPT) — designed to resemble everyday life activities and, at the same time, that was grounded in the most comprehensive theoretical model of multitasking activities. Read more to find out what happened….
Read more
Spot something you think we should see? Share with us! Email hello@zenoot.com and we may feature it in an upcoming post.