The Friday Roundup – 06/03/2020

Every Friday, we round up our top 5 most popular reads from the week, along with sharing some of our favourite finds from around the web.
In this week's roundup, Spirit AeroSystems opens its new aerospace facility in Scotland, JCB's 750,000th backhoe rolls off the Staffordshire production line, and Lancaster University expands its engineering offer with a £17m investment.
Our top 5 most read this week
1. Spirit AeroSystems opens new manufacturing facility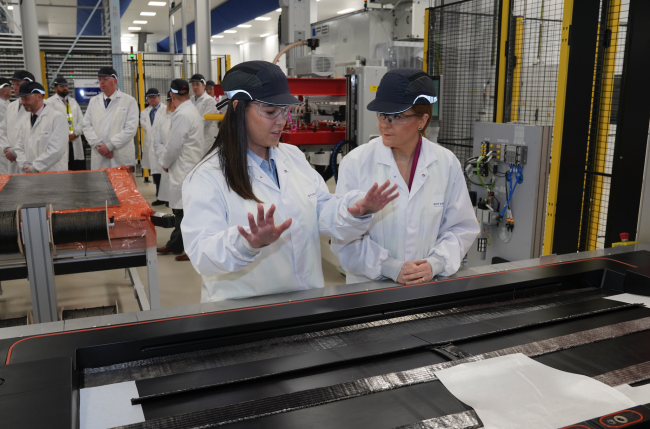 Spirit AeroSystems has opened a new composite manufacturing facility at its site in Prestwick. The site will produce spoiler wing components for Airbus' A320 aircraft. The £22m spoiler manufacturing project includes £2.1m of funding from Scottish Enterprise. The investment has allowed Spirit to establish a state-of-the-art manufacturing facility using the latest automation and robotics. With these innovative technologies, Spirit will achieve the required rate of approximately 700 aircraft and 7,000 spoilers annually, and create more than 100 new jobs in Scotland.
Read more
2. Ibstock to invest £45m at West Midlands factory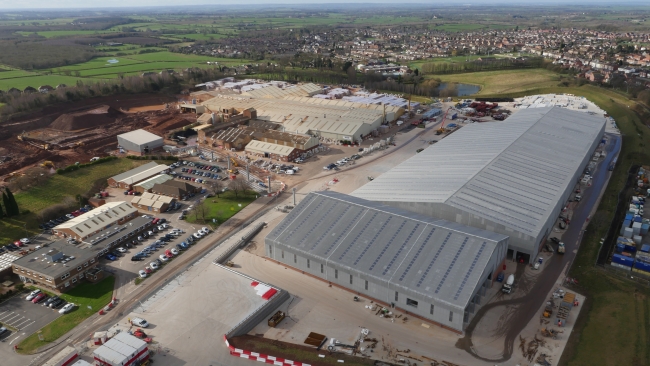 Ibstock plc – the Leicestershire-based manufacturer of clay bricks and concrete products – has announced a significant factory investment, alongside revenue increases of 5%, reflecting growth across both its clay and concrete divisions. According to preliminary results released for the year ended 31 December 2019, revenues increased from £391m in 2018 to £409m in 2019. The company also confirmed it is investing £45m in re-developing and expanding its existing Atlas brick factory in Walsall, with the project to be commissioned in 2022.
Read more
3. 750,000th backhoe rolls off the JCB production line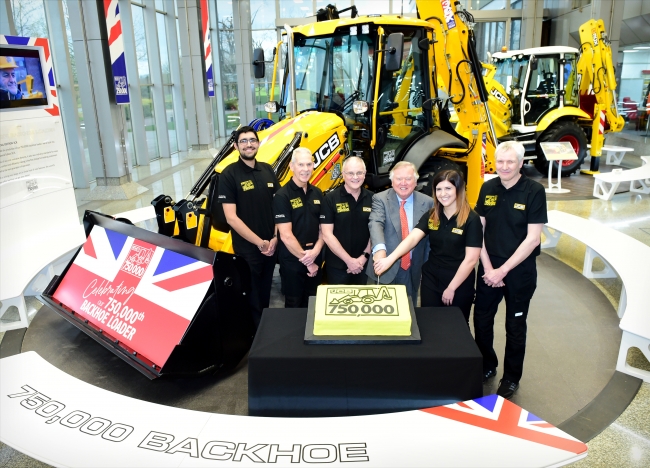 JCB is celebrating another record-breaking milestone as its 750,000th backhoe loader rolls off the production line. The landmark machine was produced at the company's factory in Rocester, Staffordshire – the very location where the first JCB backhoe was manufactured almost 70 years ago. It was in 1953 that company founder, the late Joseph Cyril Bamford CBE, conceived the idea of the JCB backhoe loader, which created, for the first time, a single machine which combined a front shovel and rear excavator arm. In its first full year of production in 1954, just 35 of the machines were produced and it took more than 20 years for the first 50,000 to be made. JCB now manufactures backhoe loaders in the UK, India, Brazil and the USA.
Read more
4. Lancaster University to make £17m engineering investment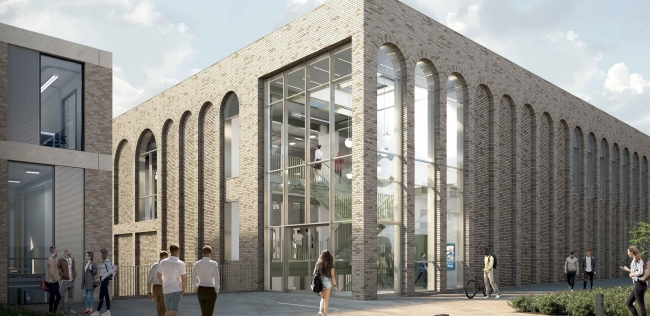 A new £17m three-storey building, with cutting-edge laboratories and a 3D lecture theatre, is at the heart of major plans to expand Lancaster University's engineering facilities. The 2,700 square metre building will be equipped with an array of specialist cutting-edge equipment to support world-leading research – including a new distillation column for chemical engineering, laboratories for bioengineering and hydrogen energy technology, as well as an integrated advanced manufacturing environment. A new 3D lecture theatre will also allow for the development of new teaching concepts where lecturers can show students around complex virtual images in a 3D environment.
Read more
5. William Hare creating 100 new jobs following £10m investment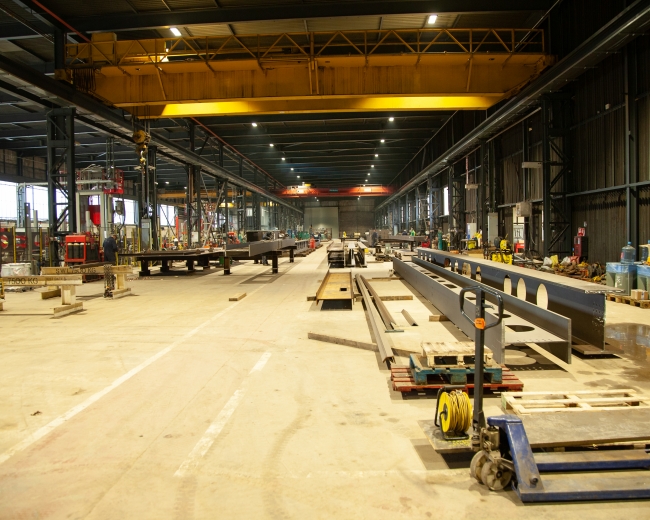 William Hare is creating more than 100 new jobs at its site in Risca, following an investment of over £10m. The steel fabrication company has made the investment during the past 12 months, which has involved the acquisition and development of the Risca site, with the Welsh Government providing £350,000 to support the company's plans. The project included expanding the facilities, improving manufacturing capabilities, creating apprenticeships and using local suppliers. The creation of more than 100 new jobs will happen over the next two years. The recruitment will see the company's workforce grow significantly at its Risca site, which currently has 23 employees.
Read more
---
Our favourite #GBmfg & #UKmfg tweets of the week
The £330m Thales sub sonar contract will create 170 jobs and secure 350 more across the UK. #levelup 🏗️💼https://t.co/wxQk3x0nGo pic.twitter.com/5cwMbjJI6F

— Ministry of Defence 🇬🇧 (@DefenceHQ) February 28, 2020
The not-so-average @AstonMartin takes over 200 hours to build pic.twitter.com/Rrj6uRkJAg

— Business Insider (@businessinsider) March 1, 2020
£2m Gripple Automation factory making hi-tech machines set to open in Sheffield in summer https://t.co/v1GXZZkoBE

— David Walsh (@DavidMWalsh_) March 4, 2020
170 #electric #aircraft initiatives globally to date 🛩️ This all-electric propulsion engine in @magniX x @HarbourAirLtd project is paving the way for lowering emissions & finding an alternative way forward. Is this the start of an #aviation revolution? https://t.co/wR0DZ03cTo

— UK Aerospace Accelerated (@ukaeroaccel) February 27, 2020
The Minister for Business and Industry says technologies being developed by @TheAMRC are crucial to reducing the environmental impact of air travel. Discover more: https://t.co/OH6vQ4IX3c #UKmfg #Manufacturing #Engineering pic.twitter.com/lDUbmT2ogp

— MTA (@mta_uk) March 2, 2020
---
Recommendation roundup
Our picks of the business and manufacturing related content that caught our attention this week.
1. UK emissions drop by 29 per cent since 2010 / via @EandTmagazine
The UK's CO2 emissions have dropped by 29 per cent in the last decade, according to Carbon Brief, even though the economy grew by a fifth during this time. The climate website said that last year's reduction came primarily from a 29 per cent reduction in coal use, which has been consistently falling over the last decade. But with coal now representing only a small proportion of the UK's energy mix, there is now very limited scope to make further cuts, so additional carbon savings will need to be found elsewhere.
Read more
2. Will giant train factory rise from ashes of Longannet? / via @TheScotsman
Spanish firm Talgo is confident of winning major contracts including for HS2 that would trigger the transformation of what was once Scotland's biggest power station, Longannet, into a 1,000-job manufacturing plant.
Read more

3. British Gas and VW unveil three-year electric vehicle deal / via @guardian
Volkswagen has signed a three-year deal with British Gas to accelerate the rollout of its electric vehicles across the UK and provide new VW customers with home charging solutions at a lower price. Under the exclusive agreement, British Gas engineers will be responsible for installing the fastest home car-charger available, alongside an energy tariff that offers cheaper rates for nighttime charging.
Read more
---
And finally, some bonus picks to add to your reading list this weekend:
1. International Women's Day 2020: How the day began and why the fight for women's rights is still necessary / via @Telegraph
International Women's Day is a worldwide event that celebrates women's achievements – from the political to the social – while calling for gender equality. It has been observed since the early 1900s and is now recognised each year on March 8. But how did the celebratory day begin – and what are women uniting against this year? Here is everything you need to know.
Read more
2. We're on the brink of a truck driver shortage – Volvo has a plan to solve it / via @WiredUK
Over one billion tonnes of goods are shifted by truck in the UK every year – a figure that is on the rise thanks to an increase in e-commerce. Trucking is the backbone of Europe's economy, but the industry is on the cusp of a shortage of drivers. Volvo Trucks wants to turn this trend around by changing perceptions of trucks and trucking. It stacked up its four new trucks in a 15-metre-tall tower to demonstrate the strength and capability of the vehicles. Roger Alm, president of Volvo Trucks, then climbed on top.
Read more
Spot something you think we should see? Share with us! Email hello@zenoot.com and we may feature it in an upcoming post.
---
This content is copyright of Zenoot Ltd and its originators. You can use extracts, share or link to this page and you may draw the attention of others to content posted on our site. Bulk copying of text is not permitted. You can view our terms of use here.