The Friday Roundup – 06/12/2019

Every Friday, we round up our top 5 most popular reads from the week, along with sharing some of our favourite finds from around the web.
This week's roundup sees work begin on Bentley's new engineering test centre, RB opens its new Hull facility as part of a £200m investment programme, and Banbury is chosen as the location for Volta's prototype electric truck.
Our top 5 most read this week
1. RB confirms £200m UK investment commitment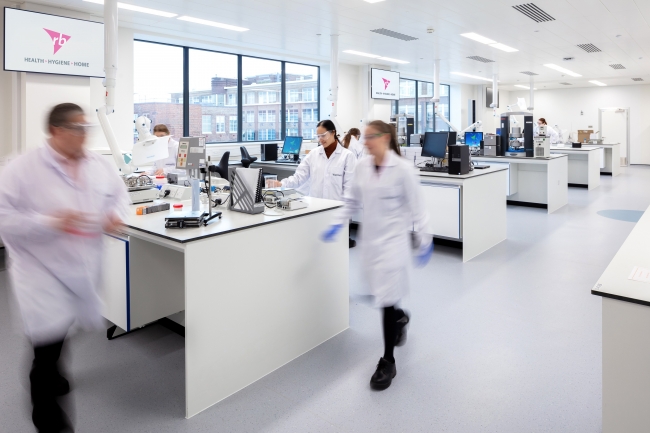 RB – formally known as Reckitt Benckiser – has opened its new £105m state-of-the-art Science and Innovation (S&I) Centre in Hull. The S&I Centre, with brand new consumer health laboratory facilities, is the first milestone of RB's ongoing £200m investment programme in the city. Alongside the new centre, the global consumer health and hygiene company is committing a further spend of £95m to significantly upgrade its manufacturing facilities on the Hull site, which currently employs around 1,400. As well as this site investment, RB is partnering with Hull York Medical School and the University of Hull to offer a brand-new MSc in Pharmacology and Drug Development. Students will have unique access to RB's S&I Centre, and RB employees will deliver lectures and provide mentoring.
Read more
2. Volta's first prototype to be manufactured in Banbury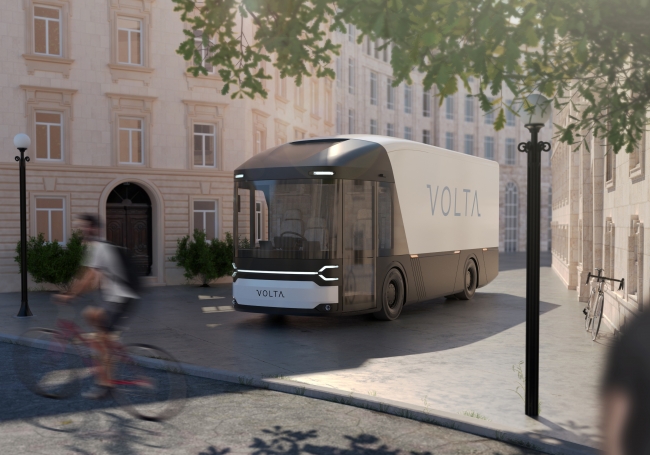 Volta Trucks – the Swedish startup behind a new generation of fully electric trucks – has announced Rob Fowler, current general manager of CSR and technical planning at DPD Group UK, as its new chief executive from February 10, 2020. In his new role, Fowler will lead the development of Volta's first prototype vehicle, which is now confirmed to be manufactured at Prodrive's existing facility in Banbury and will be unveiled early in summer 2020, followed by street pilots with selected operators in London and Paris in 2021. As reported in October, Prodrive is working with Volta to help engineer its revolutionary 16-tonne electric HGV designed, not only to meet zero-emissions requirements, but also to help keep vulnerable road users safer in crowded urban environments.
Read more
3. £20m AMRC Cymru opens in North Wales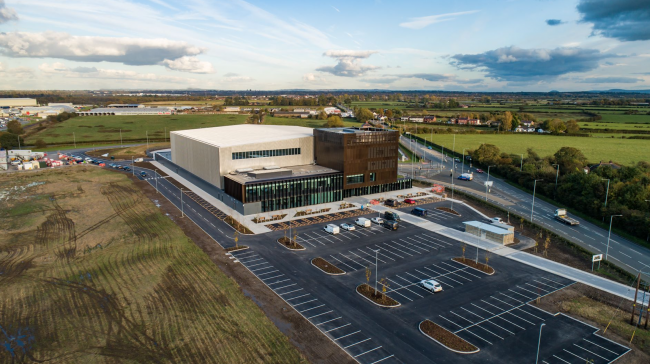 Wales' £20m Advanced Manufacturing Research Centre (AMRC) Cymru has opened in Broughton, Flintshire. The state-of-the-art centre will be a catalyst for growth and jobs in Deeside; across North Wales and the wider cross-border and Northern Powerhouse region. Backed by a £20m Welsh government grant, and managed by the University of Sheffield Advanced Manufacturing Research Centre, it is predicted the new centre could increase GVA to the Welsh economy by as much as £4bn over the next 20 years. Situated in the Deeside Enterprise Zone, the centre will focus on advanced manufacturing sectors, including aerospace, automotive, nuclear and food. Airbus will be the first major tenant and will have a platform to develop its next generation wing technologies aligned to its Wing of Tomorrow programme, which is part of a global Airbus investment in research and innovation.
Read more
4. Avara Foods completes £6.5m investment at Hereford site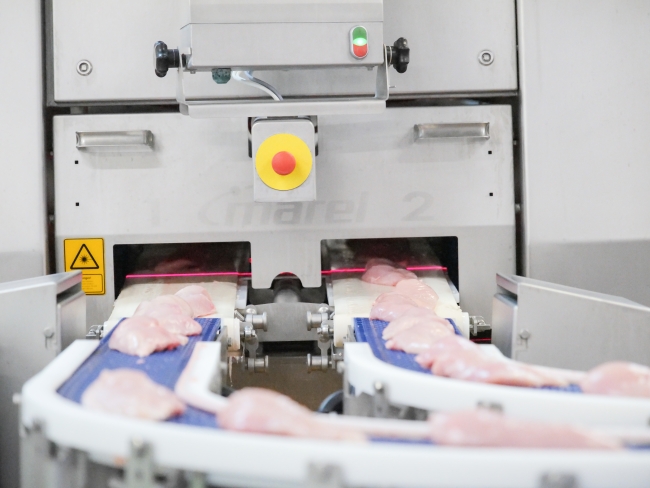 Over the course of 2019, Avara Foods has invested £6.5m in its Hereford site, manufacturing capabilities and employees. As part of a company-wide investment programme – implemented to increase efficiency and productivity – its local operations are now seeing improvements in factory technology, facilities and worker pay and development. The significant investment has seen the installation of a suite of new technology; production capacity rising by 100,000 chickens per week; a wide variety of training and development opportunities, including apprenticeships, on offer; a starting pay rate of £9.28 per hour; and new job opportunities, requiring new and greater skills, created as a result of its investment in new technology.
Read more
5. Work starts on Bentley's new engineering test centre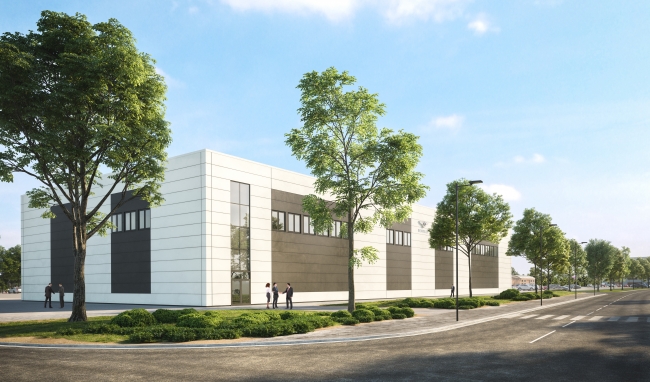 Bentley Motors has commenced work on a state-of-the-art engineering test facility at the company's expanding headquarters in Crewe, England. The new centre is the latest phase in on-going development at the Pyms Lane site where all Bentley cars are hand-built. With completion due next autumn, the new building will cover more than 4,600 square metres over two storeys. Included in this figure will be 773 square metres of office space and 1,550 square metres designed for the installation of a single climate-controlled chassis dynamometer, operating across a range of temperatures from -10°C to +40°C. In addition, there will also be a dedicated laboratory to run Real Driving Emissions (RDE) tests, using the latest portable emissions measurement systems.
Read more
---
Our favourite #GBmfg & #UKmfg tweets of the week
Scottish brand Tunnock's smashes £60 million sales barrier for first timehttps://t.co/op4af90F2Q

— The Scotsman (@TheScotsman) 1 December 2019
Time to celebrate – we've made it – 1 million women working in core STEM in the UK!

Find out more:https://t.co/PNk3v1XGs1 pic.twitter.com/7lp6m6uHQ1

— WISE (@thewisecampaign) 3 December 2019
"The UK is viewed as an innovation powerhouse by @Boeing" according to Anna Keeling, Managing Director for Boeing Defence UK, speaking to the @yorkshirepost 🗞️

Fantastic news for the @SheffCityRegion and #manufacturing in #SouthYorkshire ✈️https://t.co/yIlqfEbLhT

— Advanced Manufacturing Research Centre (@TheAMRC) 3 December 2019
Updated careers maps show the routes into careers in engineering all around the UK. https://t.co/fqKHPnDL0J

— Tomorrow's Engineers (@Tomorrows_Eng) 2 December 2019
Forgemasters in biggest research project – a £10.5m nuclear research drive https://t.co/L0wsOlIllN

— David Walsh (@DavidMWalsh_) 4 December 2019
---
Recommendation roundup
Our picks of the business and manufacturing related content that caught our attention this week.
1. General Election 2019: an engineering and tech guide / via @TheIET
With a week to go before Britain goes to the polls, E&T has broken down the engineering and technology-related pledges – from decarbonisation to social media regulation – made by the main parties in contention.
Read more
2. Onboard with the world's most advanced fighter jet / via @sciencefocus
The Lockheed Martin F-35 Lighting II is arguably the world's most advanced fighter jet. Built on a mile-long production line in Fort Worth, Texas and costing around £100m apiece, the F-35 is a trillion-dollar global effort with investment from Australia, Canada, Denmark, Italy, the Netherlands, Norway, Turkey, the UK and the US. BBC Science Focus visited the factory to get under the skin of this new fighter jet technology.
Read more

3. Meet the startup aiming to turn skyscrapers into clean energy batteries / via @SustainBrands
Edinburgh-based startup, Gravitricity, has developed a unique energy battery system that, unlike conventional battery systems, can operate for decades without any reduction in performance. The company has already received a £640,000 grant from Innovate UK and joined forces with winch company Huisman to build a 250kW scale prototype of their idea. Now, a CrowdCube campaign aims to further raise money to support its development plans.
Read more
---
And finally, some bonus picks to add to your reading list this weekend:
1. National Geographic's best pictures of 2019 / via @NatGeo
A stunning compilation of National Geographic's 100 best images of the year – curated from 106 photographers, 121 stories, and more than two million photographs.
Read more
2. Is a real or fake Christmas tree better for the environment? / via @bustle
For so many people, bringing home a Christmas tree marks the beginning of the festive season. However, with concerns about sustainability growing year on year, a lot of us may be wondering, is a real or fake Christmas tree better for the environment?
Read more
Spot something you think we should see? Share with us! Email hello@zenoot.com and we may feature it in an upcoming post.