The Friday Roundup – 07/02/2020

Every Friday, we round up our top 5 most popular reads from the week, along with sharing some of our favourite finds from around the web.
In this week's roundup, Schneider Electric is set to expand its UK facilities to meet rising renewables demand, Rolls-Royce Motor Cars launches its 2020 apprenticeship programme, and UK manufacturing PMI hits a nine-month high in January.
Our top 5 most read this week
1. Schneider Electric to invest in its UK manufacturing facilities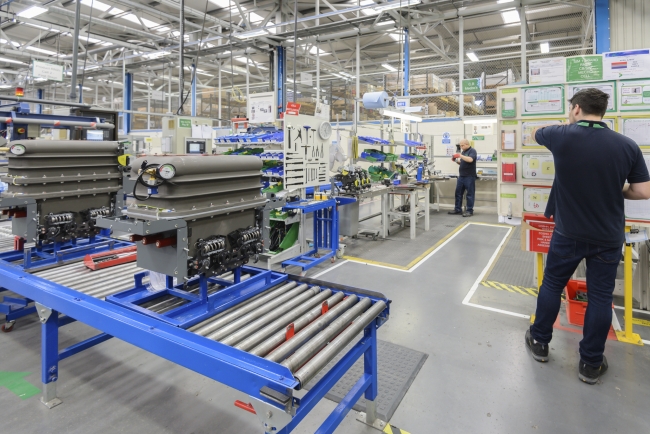 Schneider Electric has announced plans to expand its UK manufacturing facilities in Scarborough and Leeds – driven by rising demand in renewable and green technologies. As part of a multi-million-pound investment and upgrade, Schneider Electric intends to boost the capacity and productivity of its operations and facilitate production of new technologies for the renewables industry. It also plans to create an innovation hub at its Leeds site, showcasing sustainable energy management technologies.
Read more
2. SME optimism rebounds with output & orders set to grow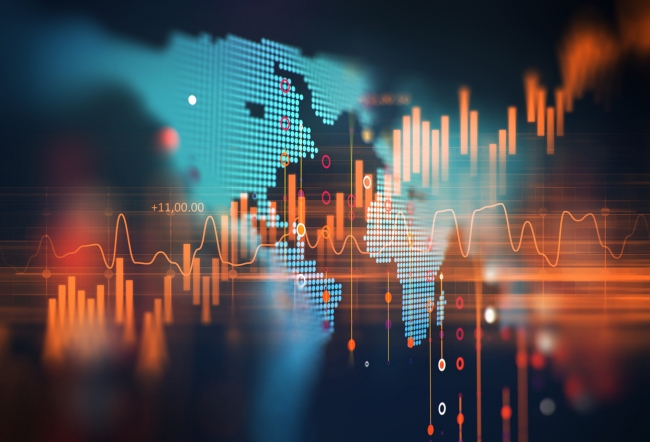 Optimism among small and medium-sized manufacturers rebounded sharply in the three months to January, according to the latest quarterly CBI SME Trends Survey. The survey of 279 SME manufacturers reported that optimism about the general business situation in the manufacturing sector rose at the strongest pace since April 2014 in the quarter to January. The upward swing in growth from the previous quarter was the largest improvement in optimism in a single quarter in the survey's history, since October 1988. Optimism about export prospects also rose for the first time since July 2018.
Read more
3. Rolls-Royce Motor Cars launches 2020 apprenticeship programme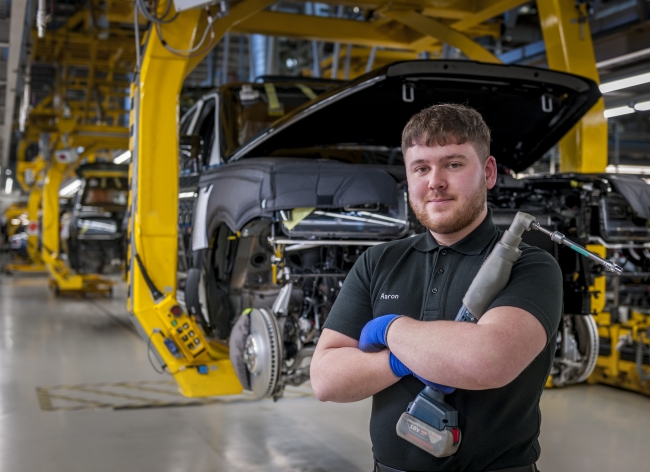 Rolls-Royce Motor Cars has opened up applications for its 2020 apprenticeship programme. Now in its 14th year, the scheme is open to candidates of all ages and backgrounds. Since its launch in 2006, the principal focus of the Rolls-Royce apprenticeship programme has been to provide practical training in the specialist craft skills required to build 'the best car in the world'. Apprentices spend two to four years at its headquarters and manufacturing facility in Goodwood, West Sussex, working alongside the company's world-class craftspeople in assembly, woodshop, surface finish, leathershop, parts quality and total vehicle quality management. Many apprentices go on to take up full-time employment with the company, often progressing to senior supervisory, technical and management roles.
Read more
4. Bentley maintains top employer status for 9th consecutive year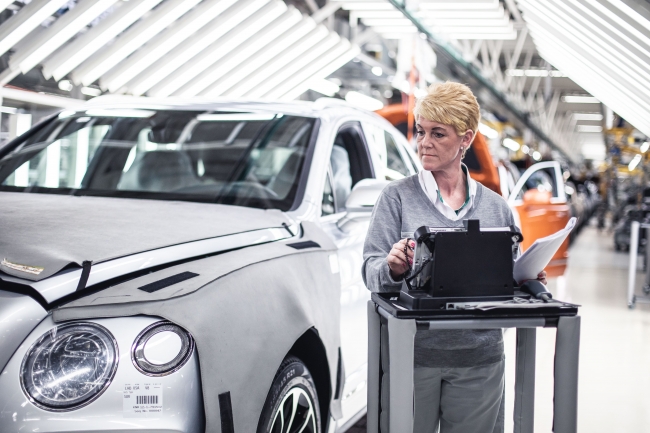 Bentley Motors has maintained its position as a top employer for 2020, marking the ninth consecutive year the firm has achieved this status. The annual international research – undertaken by the Top Employers Institute – recognises leading employers around the world that provide excellent working conditions, make every effort to continuously enhance recruitment processes and nurture and develop talent throughout all levels of the business. Following a comprehensive review of the business, the Institute highlighted Bentley's progressive focus on future talent, continuous professional development and offering an engaging employee experience.
Read more
5. UPS invests in Arrival and orders 10,000 electric vehicles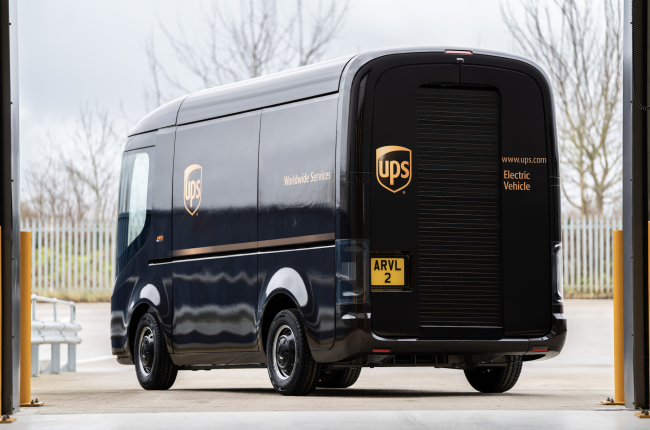 UPS has finalised a deal to purchase 10,000 purpose-built electric vehicles worth hundreds of millions of pounds from UK electric vehicle start-up Arrival. The initial 10,000 vehicles will be rolled out in the UK, Europe and North America throughout 2020 – 2024. UPS Ventures, its venture capital arm, has also announced an investment in Arrival of an undisclosed amount. Arrival has been working with UPS for several years, having first announced a partnership in 2016. This latest vehicle order and investment will accelerate deployment of fit for purpose electric fleets at scale. Arrival's unique generation 2.0 electric vehicles offer UPS compelling commercial and environmental benefits to make a seamless and cost-effective transition to a zero-emissions fleet.
Read more
---
Our favourite #GBmfg & #UKmfg tweets of the week
David Nieper is celebrating a hat-trick of awards by @MakeUK_ the family business was voted British Manufacturer of the Year, National Winner for Sustainability and runner up in Developing Future Talent. Congratulations to the whole David Nieper team!! #UKmfg #sustainable pic.twitter.com/CWKdXOwikv

— David Nieper (@davidnieper) January 30, 2020
We're kicking off #NAW2020 with Ryan's journey. 👇

An #apprenticeship at bott gave Ryan the opportunity to grow – progressing from apprentice to Production Shift Manager!

Want to follow in Ryan's footsteps? We're currently hiring >>> https://t.co/omTwELBBKq#LookBeyond #UKmfg pic.twitter.com/QZOu7GzXSx

— bott UK (@Bott_Ltd) February 3, 2020
As part of #NAW2020, we've created this video to highlight the benefits of #apprenticeships in #ukmfg.

It's a great resource to be shown in schools to get young people thinking about taking up a career in #manufacturing!

Watch in full here 👉 https://t.co/PDccIcpyOA pic.twitter.com/lIMAqd4rkY

— Make UK (@MakeUK_) February 6, 2020
#MadeInBritain wants to see fantastic photos of your factory or production facility for possible inclusion in the Made in Britain 2021 desk calendar, which will be sent out free to every member at the end of this year

Read more on this here https://t.co/krBzDP8E1x#UKmfg #GBmfg pic.twitter.com/Wxe6Gc8e7Q

— Made in Britain (@MadeinBritainGB) February 5, 2020
At today's @SustAviation Decarbonisation Roadmap launch, UK aviation and aerospace leaders including @PauleverittADS committed to achieving Net Zero carbon emissions by 2050. #FlyNetZero pic.twitter.com/bTFBAggwiX

— ADS Group (@ADSgroupUK) February 4, 2020
---
Recommendation roundup
Our picks of the business and manufacturing related content that caught our attention this week.
1. The changing industrial landscape of Britain / via @BBCNews
John Davies is an influential British landscape photographer who has been photographing Britain's industrial heritage since the early 1980s. Though originally photographing the rural landscape, in 1981 he started documenting industrial landscapes at a time when British traditional heavy industries were in decline. He set out to document industrial sites such as cotton mills before they were demolished. Over time, his work has come to reveal how urban infrastructure in Britain has changed.
Read more
2. UK PMI: Manufacturing sector hits nine-month high / via @CityAM
The UK manufacturing sector had its best performance in nine months in January, halting a long-running decline that began in May of last year, survey data has shown. The IHS Markit/CIPS manufacturing purchasing managers index (PMI) rose to 50 in January as new orders and business confidence recovered. The score was well above December's reading of 47.5 and higher than an initial estimate of 49.8. A score of 50 indicates no change in the sector. But the PMI last posted a reading above this neutral level in April 2019, meaning UK manufacturing had been in contraction mode for eight months.
Read more

3. How Dr Who is inspiring young people to take up STEM subjects / via @heraldscotland
Doctor Who may be drafted in to help pupils embrace STEM subjects as part of an innovative new project in Scotland. Part of the new STEM Futures project will focus on igniting young people's interest by helping them to recognise how science and mathematics crop up in everyday life, such as in television programmes like Doctor Who and His Dark Materials. It has been launched against a backdrop of mounting concern over the numbers of young people opting in to science and technology-related subjects, falling standards and a nationwide skills gap, which has left employers in rapidly-expanding sectors struggling to fill jobs.
Read more
---
And finally, some bonus picks to add to your reading list this weekend:
1. Buses: Government unveils £50m plan to create first all-electric bus town / via @BBCNews
The government has pledged £50m to create an entirely electric bus network in an English town. Local authorities can bid for money to help pay for a new fleet of electric buses, and the winning town would be used as a model by government as it aims to ensure all buses are fully electric by 2025. Transport Secretary Grant Shapps said buses had "a crucial role to play in bringing down emissions".
Read more
2. The Orkney Islands: The energy revolution starts here / via @sciencefocus
The 70 or so islands of Orkney may be isolated, sitting off the northernmost tip of the Scottish mainland, but they're at the heart of an energy revolution. The seaport town of Stromness draws visitors from Silicon Valley, Chile, Taiwan and everywhere in between, seeking to find out how Orkney is able to produce so much renewable energy – more than it can actually use. What can the rest of the world learn from their success?
Read more
Spot something you think we should see? Share with us! Email hello@zenoot.com and we may feature it in an upcoming post.
---
This content is copyright of Zenoot Ltd and its originators. You can use extracts, share or link to this page and you may draw the attention of others to content posted on our site. Bulk copying of text is not permitted. You can view our terms of use here.