The Friday Roundup – 08/11/2019

Every Friday, we round up our top 5 most popular reads from the week, along with sharing some of our favourite finds from around the web.
This week's roundup includes news from Etex Group as it plans for a new £140m plasterboard plant near Bristol, Talgo's UK train factory takes a step closer, plus Hellmann's and Just Eat team up to tackle single-use plastic pollution…
Our top 5 most read this week
1. Etex Group plans new £140m manufacturing site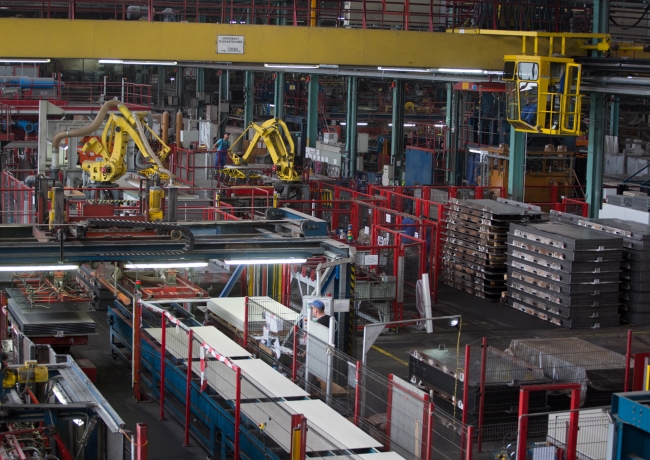 Etex Group, a Belgium-headquartered building materials specialist, has announced plans to invest £140m in a new state-of-the-art plasterboard plant in Portbury, close to the port of Bristol. The company's plasterboard business has operated in the UK for over 30 years and currently supplies the UK and Irish markets from its two existing plasterboard plants in Bristol and Ferrybridge, which will continue to operate. With increased production capacity, the new facility, scheduled to begin operations in 2022, will enable Etex to support the ongoing growth of the UK construction market and increase Etex's service level to its customers in the UK and all over Europe. The new production facility will also adhere to the most stringent environmental, health and safety standards. To that aim, various innovations will be implemented, including a rainwater harvesting system, technologies with best-in-class energy performance and the use of recycled gypsum.
Read more
2. Talgo's new UK train factory a step closer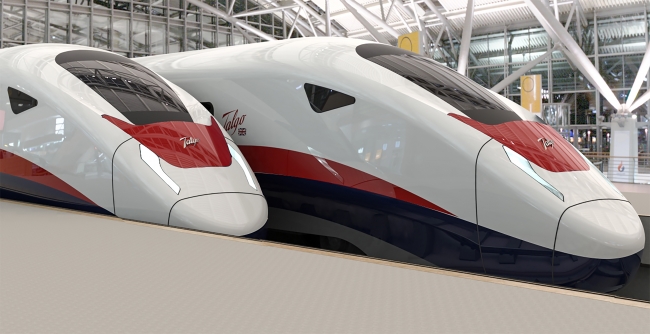 Spanish train manufacturer Talgo is set to establish a UK manufacturing base in Longannet, Fife, after it signed a framework agreement with Scottish Enterprise and Transport Scotland. The agreement outlines each party's commitment to ensuring that the proposed multi-million-pound factory at Longannet is prepared and delivered to agreed times and specifications. This will ensure that Talgo will be ready to deliver on contracts that it is currently bidding for, and future bids, should the company be successful. An innovation hub is also planned in Chesterfield. This will act as a focal point for Talgo UK's research and development, bringing together networks of engineering excellence, and creating new opportunities throughout Britain.
Read more
3. New aircraft orders continue for Airbus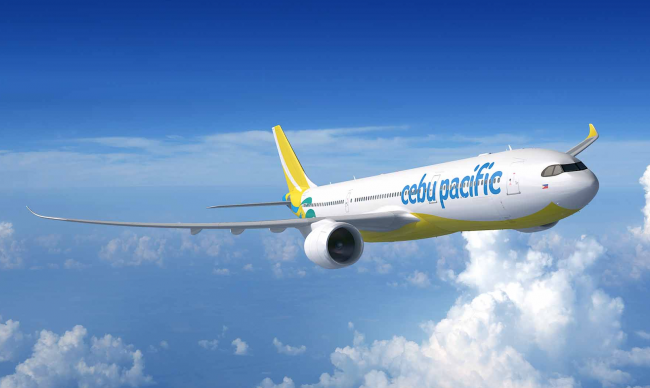 Order growth for Airbus continues as it secures two firm orders for new aircraft. The first comes from Cebu Pacific (CEB), a carrier based in the Philippines, as it finalises an order for 16 long-range A330neo aircraft. The A330neo family incorporates the latest-generation Trent 7000 engines from Rolls-Royce and a new wing, the aircraft offers a reduction in fuel consumption of 25% compared with older generation competing products as well as an extended range capability of up to 8,000 nautical miles. The second comes from Vietnamese carrier Vietjet, who will add 15 A321XLR's to its fleet, plus the conversion of five A321neo aircraft from its existing backlog. Vietjet will be among the first airlines to receive the A321XLR. The addition of the aircraft to its fleet will allow Vietjet to expand further its network, flying longer routes across Asia, as well as to destinations as far afield as Australia and Russia.
Read more
4. £1.5m investment leads to productivity gains for Ricardo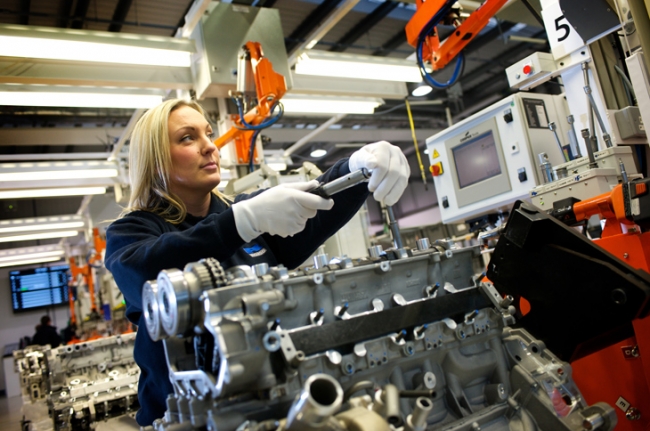 A recent investment by Ricardo in leading-edge gear manufacturing machine tools has improved productivity and extended capability, as the investment of £1.5m in a Klingelnberg spiral bevel grinder has begun delivering market-ready components. The new equipment is producing components of outstanding precision and quality for the current range of motorsport and sports car transmissions being made by Ricardo, whilst simultaneously supporting the development of the new range of products destined for market release in the near future.
Read more
5. Plan unveiled for £60m Michelin Scotland Innovation Parc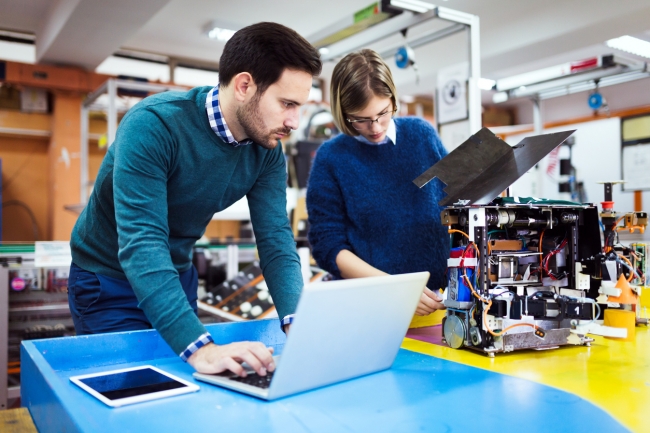 The future of Michelin's Dundee site and the creation of new economic and employment opportunities across the region has taken a step forward with a £60m funding commitment. The investment, supported by Michelin, Scottish Enterprise and Dundee City Council, will transform the site into the Michelin Scotland Innovation Parc (MSIP) over the next ten years. The joint funding commitment comes a year after it was announced the Michelin plant would close in June 2020. MSIP will be an ambitious centre for innovation and skills where industry and academia come together with a focus on sustainable mobility, clean transport and low carbon energy.
Read more
---
Our favourite #GBmfg & #UKmfg tweets of the week
Another #Friday update on the GKN Aerospace UK Global Technology Centre #GTC due to open 2020 in #Bristol! We are closer than ever to opening what will be the UK's hub of #aerospace innovation ✈️🚁🚀#MakingThingsFly #UKmfg #GBmfg pic.twitter.com/SrayHAlhYJ

— GKN Aerospace (@GKNAero) November 1, 2019
EXPANSION NEWS💥BAC is delighted to announce the official opening of the BAC Innovation Centre in Liverpool👌

Special thanks to @mayor_anderson, who officially opened the facility and met the BAC team. A proud day for us all and the perfect platform to build on our success…🍾 pic.twitter.com/YyU7gLTrVd

— BAC (@discovermono) October 30, 2019
It's 6 November, it's #ThisisEngineering Day! An opportunity to celebrate the variety of roles engineers play and the contribution they make to all of our lives, as we broaden perceptions of the profession. Find out more about the day and what's going on: https://t.co/JF6c1SzEAS

— This is Engineering (@ThisIsEng) November 6, 2019
Applications are now open for #apprentices to work in #Barrow – read more about these and other opportunities here:https://t.co/50Ae9AwpLH

— BAE Systems Maritime (@BAES_Maritime) November 5, 2019
As part of #TEWeek19 @ThisIsEng is conducting a new campaign to change the image of engineering – not all engineers look like you would imagine! #ThisIsEngineering #EngineerOnAMission https://t.co/pbProBtmzf

— Tomorrow's Engineers (@Tomorrows_Eng) November 6, 2019
---
Recommendation roundup
Our picks of the business and manufacturing related content that caught our attention this week.
1. Behind the wheel of a hydrogen-powered car / @BBCNews
Hydrogen cars are green, quick to refuel and have range, so why is this clean, green technology lagging far behind the hybrid and all-electric sectors?
Read more
2. Simulation and AI help Leeds robot conquer clutter / via @TheEngineerUK
Engineers at the University of Leeds have combined automated planning with machine learning to help a robotic arm deal with cluttered environments.
Read more
3. Hellmann's and Just Eat team up to tackle single-use plastic pollution / via @BritishPlastics
Hellmann's and Just Eat have joined forces to roll out a trial using Notpla's seaweed-made sauce sachets to continue tackling plastic pollution across the takeaway sector. The Notpla sachets are made from a seaweed-based material and naturally biodegrade in approximately six weeks and can be thrown into the home compost or a normal waste bin, to fully decompose. Supported by the Innovate UK fund, the trial is currently London-based with plans to expand to more cities.
Read more

---
And finally, some bonus picks to add to your reading list this weekend:
1. How pianos became part of the furniture at UK railway stations / via @BBCNews
The sound of someone tinkling the ivories has become commonplace at UK railway stations. But who plays them, what is their appeal and how did the trend take hold?
Read more

2. Better latte than never … compostable coffee pods go on sale / via @guardian
Italian espresso giant Lavazza has launched the first widely available compostable one-cup coffee pods, in a battle to stop the 20bn pods used every year around the world from ending up in landfill, where they can take up to 500 years to break down. Lavazza says its new biopolymer-based Eco Caps break down into compost in as little as six months when combined with food waste for council collection.
Read more
Spot something you think we should see? Share with us! Email hello@zenoot.com and we may feature it in an upcoming post.