The Friday Roundup – 10/01/2020

Every Friday, we round up our top 5 most popular reads from the week, along with sharing some of our favourite finds from around the web.
This week's roundup sees Rolls-Royce Motor Cars achieve record sales in 2019, BAE Systems prepare to recruit a record 800 apprentices in 2020, and Britain's food and drink sector experiences its highest level of employment for fifteen years.
Our top 5 most read this week
1. BAE Systems to recruit a record 800 apprentices in 2020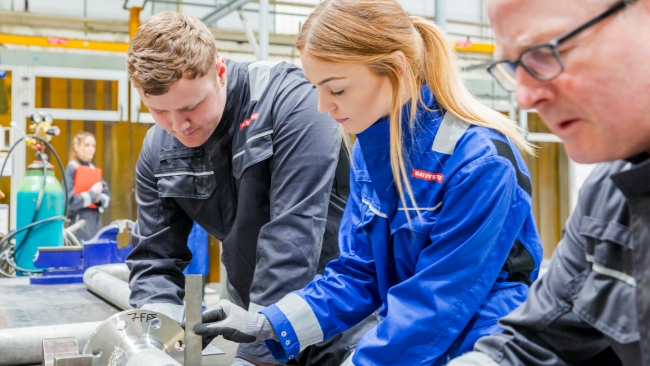 BAE Systems plans to recruit more than 800 apprentices in the UK in 2020 – the highest number ever recruited. The new recruits will join one of more than 25 apprenticeship programmes across its air, maritime, land and cyber divisions, benefitting from tailored schemes that combine recognised qualifications with on-the-job training. The majority of the new apprentices will join the firm's air or maritime sectors where they will work on some of the most nationally important programmes in the UK. This includes developing future combat air technologies for the Royal Air Force and working on the Dreadnought programme – a new generation of submarines for the Royal Navy.
Read more
2. Food & drink sector shows positive growth with employment at its highest for 15 years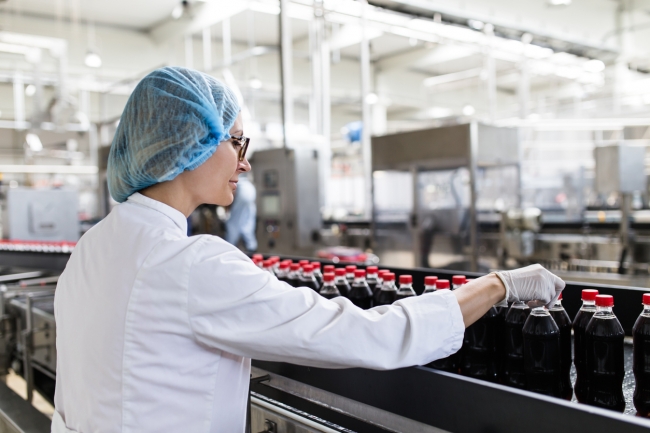 Despite political and economic uncertainties in the UK and internationally, Britain's food and drink sector is forging ahead at home and abroad, according to a new report published by Make UK and Santander. According to the report, the sector is worth 15.9% of total manufacturing GVA with sales in 2018 of £85.6bn, a sharp increase of 7.6% in just two years from 2016. As a result, the sector is now a major employer across the UK with some 440,000 employees, up 5.3% since 2016, and now at the highest level for fifteen years. The report shows that a large element of this growth is coming overseas with sales abroad up by just under one quarter in the last two years alone. Further analysis, and the full report, can be viewed below:
Read more
3. New models support Bentley Motors continued sales growth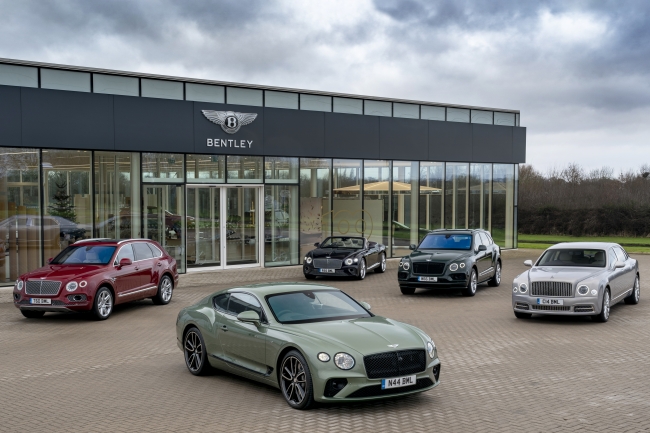 Bentley Motors saw its sales rise by five per cent in 2019 as a raft of exciting new models, combined with greater global availability of other popular models, in particular the Continental GT W12 and Bentayga V8, helped entice a growing number of customers around the world. With total sales of 11,006 cars, this was the seventh consecutive year that the luxury British marque has sold over 10,000 units. The Americas was Bentley's number one region during the company's centenary year, with Europe and the UK also posting strong increases. Adrian Hallmark, chairman and chief executive of Bentley Motors, said: "It's remarkable that this achievement was largely without any sales of the Flying Spur which historically has contributed 20 per cent of our annual sales."
Read more
4. Rolls-Royce Motor Cars sees record sales in 2019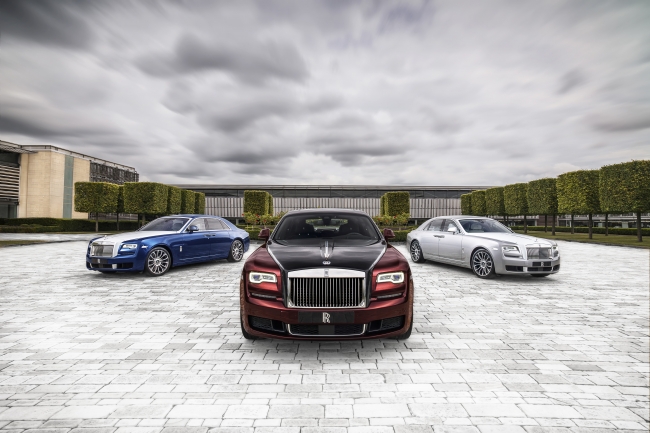 Rolls-Royce Motor Cars delivered historic annual sales in 2019, with a global performance unequalled in the company's 116-year history. A total of 5,152 cars were delivered to customers in over 50 countries around the world, an increase of 25% on the previous high set in 2018. Sales grew across all regions during the year, with North America retaining top status (around a third of global sales), followed by China and Europe (including UK). Individual countries that achieved strong sales results included Russia, Singapore, Japan, Australia, Qatar and Korea. The year also saw significant new investment in its manufacturing plant at Goodwood, reaffirming the company's commitment to its UK operations. A new two-storey development, due for completion in the first quarter of 2020, will add more than 1,000 square metres to the ground floor assembly hall, and create additional first-floor office space.
Read more
5. MAW Engineering invests £2.8m & creates 46 new jobs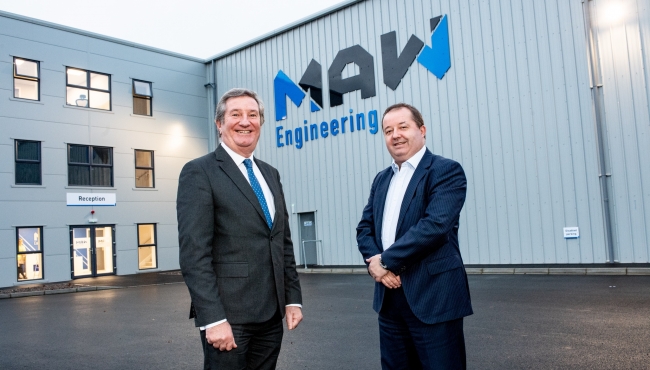 MAW Engineering has invested £2.8m in a new commercial vehicle venture, including a purpose-built new manufacturing facility and 46 new jobs in Toome, Antrim. The start-up engineering firm specialises in the manufacture and assembly of walking floor trailers and vehicle bodies. The company's products are regularly used in the transport of biomass, general haulage, construction equipment and delivery vans. Invest Northern Ireland has offered £322,000 to MAW Engineering to create the new roles. Recruitment is underway, with 26 jobs already in place. The new state-of-the-art purpose-built facility in Toome will manufacture and assemble the new range of products.
Read more
---
Our favourite #GBmfg & #UKmfg tweets of the week
Perfect #ukmfg business to kick the #howwemakeit year off! @rowanc123 and the team at @CBrandauer are driving #manufacturing forward #export #innovation #precision #gbmfg https://t.co/pbrCACdbUI

— Charlotte Horobin (@CHorobinMFG) January 6, 2020
Here is some more amazing aerial footage of our new #ShenleyTC courtesy of @WarwickBurt!

As we edge ever closer to our move-in date, everyone at Integral Powertrain is becoming more and more excited about the opportunities the new Technical Centre will bring us.#BusinessGrowth pic.twitter.com/g4KWd2bNph

— Integral Powertrain (@integralpowert) January 8, 2020
Investment of nearly £14m in @DiodesInc Greenock plant by @scotent https://t.co/oXyuR1E73z#InverclydeBusiness #DiscoverInverclyde pic.twitter.com/nGtsPdGgP6

— Inverclyde Council (@inverclyde) January 6, 2020
Classroom learning isn't for everyone. If you're ready to kick-start your career, gain hands-on experience and earn while you learn, we have an #apprenticeship for you.

Find out more ➡️ https://t.co/e3SkfOmiEH pic.twitter.com/L66F2e4pfK

— BAE Systems (@BAESystemsplc) January 3, 2020
The HVM Catapult is a catalyst for the future #growth and #success of #UKManufacturing

👉£504m Total R&D linked to our activity in 2018/19

👉4,650 Innovation support projects in 2018/19

👉2,469 Projects with SME clients in 2018/19

Find out more: https://t.co/E6KSE6SfoY pic.twitter.com/Z8VnaIVw8u

— High Value Manufacturing Catapult (@HVM_Catapult) January 8, 2020
---
Recommendation roundup
Our picks of the business and manufacturing related content that caught our attention this week.
1. BAE to accelerate Tempest programme in 2020 / via @businesslive
BAE will this year ramp up its work on a project to develop a next-generation fighter plane to replace the Eurofighter Typhoon. The aerospace giant, which has a base in Brough in East Yorkshire, will accelerate its Tempest programme throughout 2020. BAE is working alongside partners Leonardo, missile maker MBDA and Rolls-Royce on the project, and must submit a business case for Tempest by December. As part of the scale-up, around 100 employees at BAE's Brough site will be transferred from manufacturing roles into engineering positions.
Read more
2. The secret of Games Workshop's success?/ via @ConversationUK
In an era defined by online shopping, the high street can seem like a morass of zombie companies. One honourable exception is Games Workshop, a company that makes its money by selling zombies instead, alongside wizards, space orcs and all other accessories for the dedicated fantasy gamer. Had you invested £1,000 in the firm's shares at the end of 2009, you would now be sitting on a pot of more than £25,000. The company is the best performing FTSE250 retailer of the past decade – and second best performer overall. So what lessons can this impressive operator teach the rest of the high street?
Read more

3. The UK's nuclear slowdown could derail our shift to clean energy / via @WiredUK
With six of the UK's seven nuclear power plants set to close by 2030, the UK is facing a drop in low-carbon power. Can renewables really fill the gap?
Read more
---
And finally, some bonus picks to add to your reading list this weekend:
1. CES 2020: the latest gadgets on show in Las Vegas – in pictures / via @guardian
The Consumer Electronics Show opened this week in Las Vegas with more than 4,400 companies exhibiting, including 1,200 startups. CES 2020 features the latest transformative technologies, including 5G, artificial intelligence, vehicle technology and digital health. The four-day show is a place for companies to unveil their products and services for the coming year.
Read more
2. The amazing math inside the Rubik's Cube / via @PopMech
Next year marks 40 years of the Rubik's Cube first hitting toy shelves. Ever since its release, it's taunted almost a half billion tinkerers who think they can crack the confounding cube, only to be stymied by its maddening secrets. As we approach the Rubik's Cube's ruby anniversary, it's time to unpack the puzzle once and for all—with deep math. Because while the cube's literal insides may be made of plastic, its real guts are nothing but numbers.
Read more
Spot something you think we should see? Share with us! Email hello@zenoot.com and we may feature it in an upcoming post.
---
This content is copyright of Zenoot Ltd and its originator. You can use extracts, share or link to this page and you may draw the attention of others to content posted on our site. Bulk copying of text is not permitted. You can view our Terms of Use here.