The Friday Roundup – 12/01/2018

Welcome to this year's first edition of The Friday Roundup! Every Friday, we round up our top 5 most popular reads from the week, along with sharing some of our favourite finds from around the web.
This week includes a new year gift for JCB employees, an optimistic start to the year for UK manufacturers and three things already saying goodbye in 2018…
Our top 5 most read this week
1. Industry confident of global market boost in 2018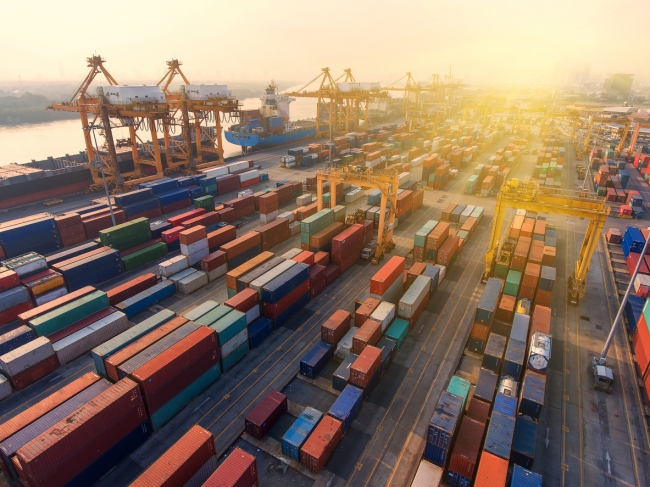 Britain's manufacturers enter 2018 optimistic that a growing global economy will sustain new orders and industry growth in the year ahead according to a major survey published by EEF and global insurer AIG. The 2018 EEF/AIG Executive Survey shows that the balance of companies expecting an improvement in global conditions has reached the highest level in four years, with 42% of companies expecting trading conditions to be better than last year. The confident mood amongst industry executives is reflected in improvements across all firm level indicators in the survey – from sales to UK and export customers, to job numbers and profit margins. This mood is tempered however by the continued upward trend in the proportion of companies who see more risks than opportunities in the year ahead. Risks related to the UK's exit from the EU continue to dominate in 2018, with concerns about the effects of rising input costs, loss of EU staff, exchange rate volatility or a disruption in a major market continuing to cast a shadow over an otherwise buoyant outlook.
Read more
2. Masters-level apprenticeship set to boost Britain's engineering skills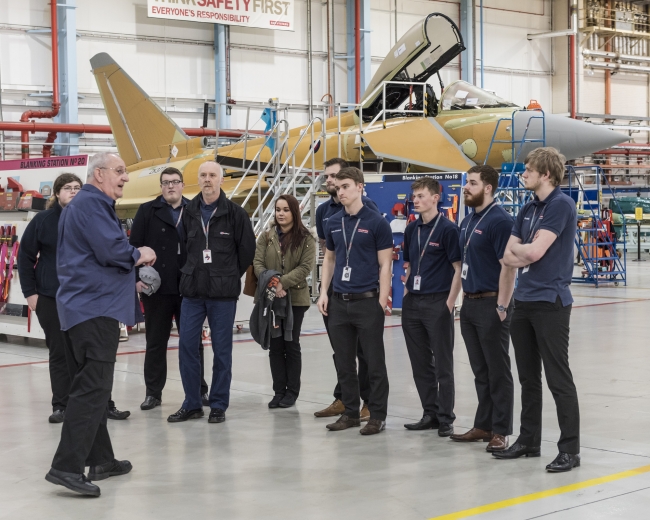 BAE Systems has partnered with Cranfield University to boost Britain's engineering skills through a new post-graduate engineering apprenticeship programme, which will provide learners with a valuable Masters-level qualification. The first cohort of 76 engineers from BAE Systems will begin the academic element of their level 7 apprenticeship programme on 8 January 2018, undertaking modules including design-driven innovation, operations management and cost engineering. Modules will be carried out alongside the graduate engineers' day-to-day roles within the business.
Read more
3. Opinion: Focused regional infrastructure investment is key to driving manufacturing growth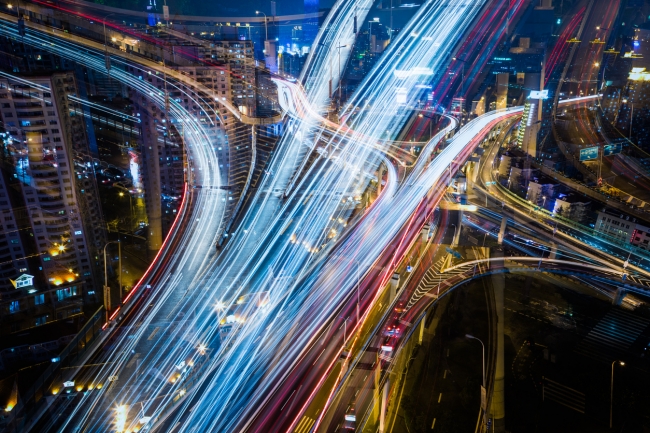 Tom Lawton, Partner & Head of Manufacturing at accountancy firm BDO shares his thoughts on why it is vital that the Government invests in regional infrastructure to drive growth in the manufacturing sector. World class infrastructure allows businesses to be run from anywhere in the country, linked physically within the UK and to our ports and airports by road and rail and linked digitally within the UK and the world via superfast broadband. Encouragingly infrastructure is one of the key foundations outlined in the Government's new Industrial Strategy. However, historically the pace of change has been very slow and UK infrastructure appears to be falling behind other leading economies and the demands of the market.
Read more
4. JCB outlook strong as employees get 3.9% New Year payrise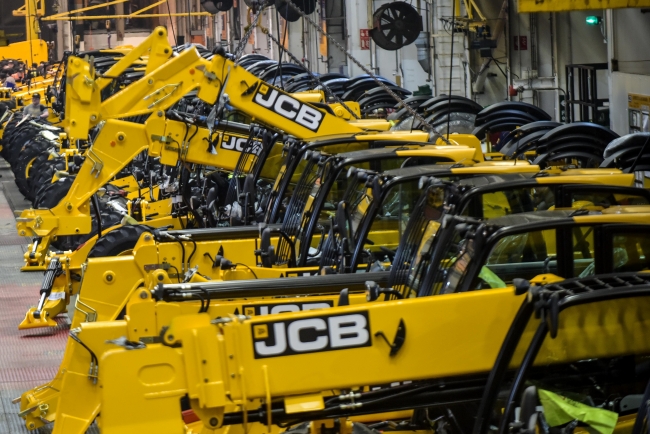 JCB shop floor employees have returned to work to a New Year pay rise of 3.9% and order books at their strongest in the company's history. The 2018 increase, which is linked to November 2017's Retail Price Index (RPI), is part of a three year wage deal and took effect from January 1st. It follows a £500 Christmas bonus paid to all of JCB's 5,500 UK employees. Over the past 12 months JCB has recruited more than 1,200 people at its 11 UK factories in Staffordshire, Derbyshire and Wales and handed permanent contracts to 150 agency employees – with more to follow this year.
Read more
5. Moy Park invests £20m in UK's largest hatchery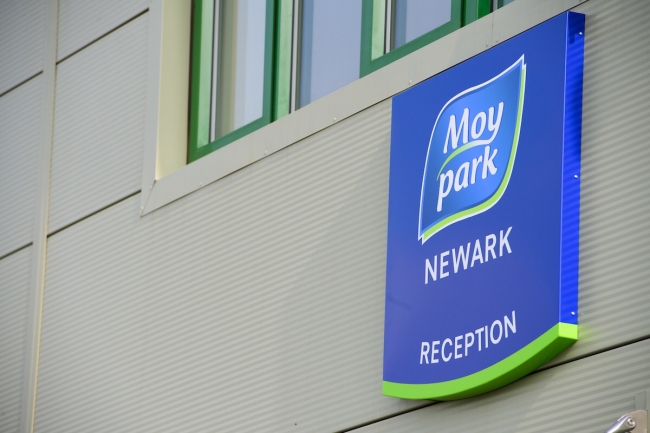 Moy Park has completed a £20 million investment in a state-of-the-art hatchery at Newark-on-Trent in Nottinghamshire, creating 55 new jobs in the area. The new facility which supplies 60 farms across Lincolnshire is one of the first of its kind in Europe and hatches 2.5 million chicks per week, making it the largest single-build hatchery in the UK. Employing industry leading technology to ensure the best possible production, animal welfare, hygiene and biosecurity standards, the facility utilises the latest automation techniques and energy efficient equipment reducing electrical energy usage by 25%.
Read more
---
Our favourite #GBmfg & #UKmfg tweets of the week
British manufacturing beats expectations yet again to achieve longest run of expansion for 20 years – @ONS https://t.co/X6QtelYmML #GBmfg🇬🇧 pic.twitter.com/lTJdqGplrm

— Jefferson Group (@Jefferson_MFG) 10 January 2018
There's no need for a #cabinetreshuffle with a Ritherdon #Cabinet
Choose a #StrongCabinet

25-Year Guarantee
Manufactured from #StainlessSteel
Beautiful powder coated finish in standard colours
Made in Britain #GBmfg #UKmfg #MadeinBritain #ElectricalEnclosures pic.twitter.com/Og5ChGRyPU

— Ritherdon (@Ritherdon) 8 January 2018
Great to turn on @BBCNews at 10 and see the headline story that #ukmfg continues to grow! pic.twitter.com/OF7OZANjPm

— Ben Carpenter Merritt (@BCMerritt) 10 January 2018
Ford picks Britain to build thousands of diesel engines for its iconic F-150 pickup trucks https://t.co/EIl2ZekgJa #GBmfg🇬🇧 pic.twitter.com/z4VHrknFG2

— Jefferson Group (@Jefferson_MFG) 8 January 2018
What does 2018 hold for UK manufacturers? EEF's Chief Economist Lee Hopley blogs on the findings from our latest report with @AIGemea https://t.co/8BQpWlSiGb #ukmfg pic.twitter.com/BPu3uxWNwI

— EEF Economics Team (@EEF_Economists) 8 January 2018
---
Recommendation roundup
Our picks of the best manufacturing and business related content that caught our attention this week.
1. The history of how the Internet of Things has radically changed manufacturing / via @BIUK
The Internet of Things (IoT) isn't only for connecting the latest gadgets, but is also transforming massive industries like manufacturing, energy, mining, and transportation. This article takes a brief look at its history and shows how technological forces have emerged over time to make the IIoT possible.
Read more
2. Will millennials change manufacturing? / via @IndustryWeek
Dark, dirty and dangerous — mention the three D's of old-time manufacturing and HR managers shudder. It's exactly the image they don't want the public – or millennials considering careers in manufacturing – to have of the industry. They want to be able to talk about an industry that is attractive and safe, innovative, even cool. Global companies Lockheed Martin and 3M look at what the future holds for millennial employment, and the changes that may occur in the industry.
Read more
---
And finally, some bonus light hearted picks to add to your reading list this weekend:
1. Three things already saying goodbye in 2018 / via @guardian @independent
It's only January 12, but there's already a flurry of items that have announced their goodbye's this year. Irn-Bru's popular recipe is disappearing in favour of a low-sugar alternative; plastic microbeads found in cosmetic and personal care products will no longer have a place in the UK after July; and after cauliflower-gate, M&S have pulled their newly launch 'cauliflower steaks' from the shelves…
Read more:
Irn Bru
Plastic microbeads
M&S
2. White vans turned into muddy masterpieces / via @BBCNewsbeat
White vans are not usually the place for creative works of art but gas engineer James Gibson has been spending up to four hours creating mud masterpieces on dirty white vans – with spectacular outcomes! His artwork on vans he uses for work, features boxers, musicians, films and tributes.
Read more
Spot something you think we should see? Share with us! Email hello@zenoot.com and we may feature it in an upcoming post.
SaveSave