The Friday Roundup – 13/09/2019

Every Friday, we round up our top 5 most popular reads from the week, along with sharing some of our favourite finds from around the web.
This week's roundup sees Rolls-Royce welcome its largest-ever cohort of apprentices, UK nations experience a record-breaking year in exports, plus LEVC's new electric light van makes its European debut…
Our top 5 most read this week
1. Rolls-Royce welcomes the largest-ever cohort of apprentices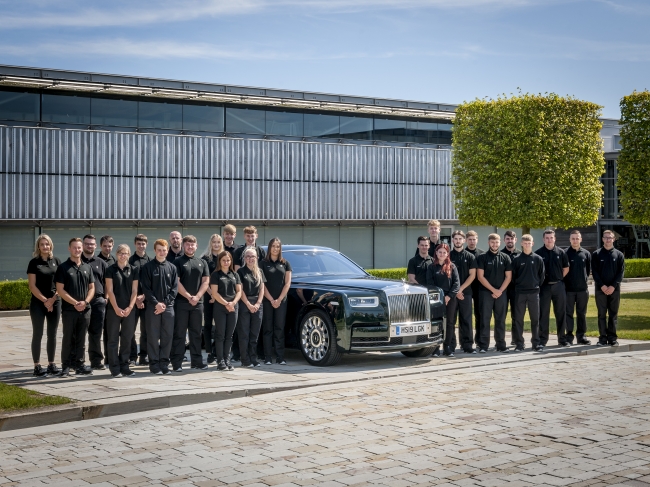 Rolls-Royce Motor Cars has welcomed the largest-ever cohort onto its award-winning apprenticeship programme, in a special ceremony at the Home of Rolls-Royce at Goodwood. A record 26 new apprentices and their families took part in the event, which was hosted by Johann Wolf, Director of Manufacturing, Rolls-Royce Motor Cars, together with senior managers and employees from the departments in which the apprentices will be based during their time at Goodwood. The new recruits will train with the company for between two and four years, working alongside experienced craftspeople in assembly, woodshop, surface finish, leathershop, parts quality and total vehicle quality management to learn the unique skills and techniques employed by the world's leading luxury manufacturer. They will also study for nationally-recognised vocational qualifications at Chichester College and other local further education establishments.
Read more
2. Record-breaking year for UK exports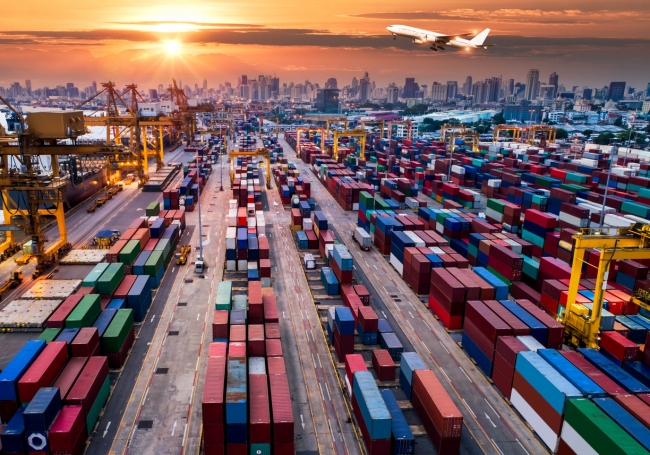 New statistics from HMRC reveal overseas demand for British goods is increasing in every UK nation and show no sign of slowing down, as latest data shows each nation has broken its record for goods exports. In the 12 months to Q2 2019, goods exports in England grew by 2.7% to £252bn, Scotland grew by 14.5% to £34bn, Wales grew by 6.8% to £17.7bn, and Northern Ireland grew by 6.8% to £9.1bn. The data shows that the benefits of global trade is being shared amongst all parts of the UK, with businesses opening themselves up to new markets around the world. In the last year, demand for Scottish goods in China increased by 213.8% to £3.4bn, while exporters in Northern Ireland saw overseas sales in the USA increase by 12.9% to £1.1bn. At the same time, London and the East Midlands helped drive export growth in England, as exports grew by 10.1% to £40.5bn and 9.3% to £23.5bn respectively.
Read more
3. BAE Systems secures £112m boat support contract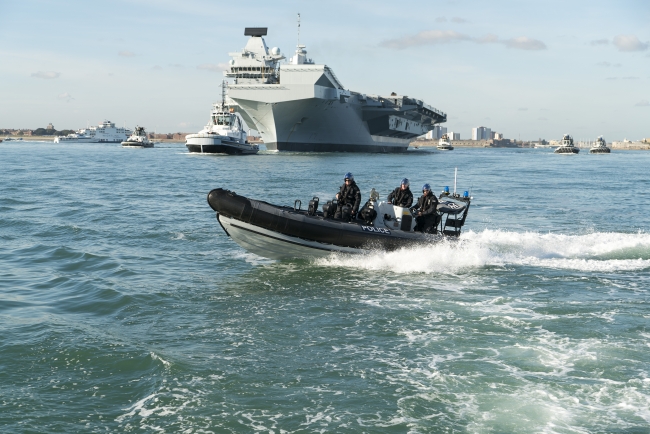 Contracts to support and maintain hundreds of high-speed rigid inflatable boats (RIBs) and other small boats used to help protect Britain's shores have been awarded to BAE Systems under the Boats in Service Support (BISS) contract, the UK Ministry of Defence (MOD) has announced. Four individual contracts valued at up to £112m form part of the wider MOD BISS agreement. Over six-and-a-half years, the contracts will help sustain existing skilled jobs as well as create new jobs at BAE Systems' Maritime Services business in Portsmouth Naval Base, increasing the size of the current team by up to 50 per cent. The contracts awarded to BAE Systems cover the maintenance and support of more than 650 boats ranging in size from five to 18 metres, including those operated from Royal Navy and Royal Fleet Auxiliary vessels, and by the Ministry of Defence Police, British Army and Royal Marines, amounting to 27 different classes of boat.
Read more
4. LEVC's new electric light van makes European debut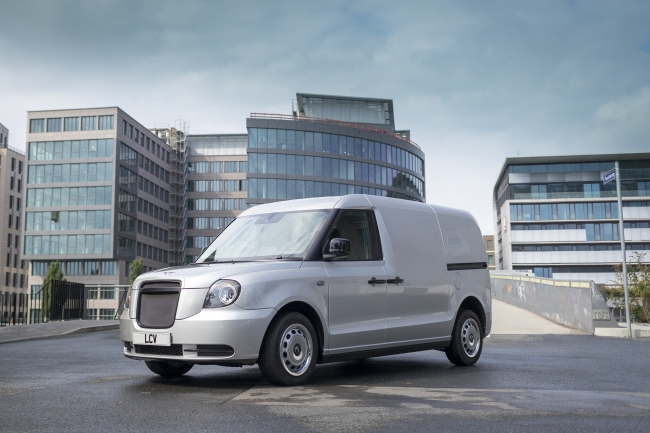 The new LCV light commercial vehicle from leading green mobility solutions producer, London EV Company (LEVC), has made its European debut at an exclusive preview event in Frankfurt, Germany. Designed to meet rapidly increasing European demand for green, electrified commercial transport, the zero-emission capable LCV van draws on more than 70 years of knowledge from the same company that manufactures the world's only purpose-built, range extended electric taxi (TX). Since 2014, its parent company GEELY has invested £500m in a production facility in Ansty, Coventry, where the new LCV will be made alongside the TX. Based on the same architecture and proven e-City range extender technology as LEVC's TX Taxi, of which 2,500 have now been sold, this second vehicle from LEVC will give European operators and drivers huge amounts of flexibility with an electric range of 129km (80 miles) and a combined petrol and EV range of 607km (377 miles).
Read more
5. Angloco opens new factory, doubling production capacity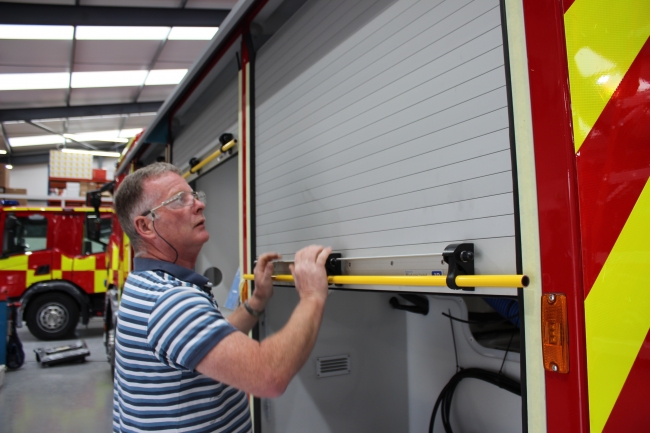 Angloco, Britain's longest-established manufacturer of fire engines, has opened its new factory – doubling the company's production capacity. Batley and Spen MP, Tracy Brabin, officially opened the 12,000 sq ft site in Batley which is now up and running alongside Angloco's 30,000 sq ft headquarters, meaning it can now turn out more than 100 fire engines per year. And the business, currently employing 90 people, is searching for 15 new employees to join the team before the end of the year – with further recruitment planned in 2020 and beyond. The new nine-bay unit will allow Angloco to fulfil increasing numbers of large orders such as its latest multi-vehicle contract with Lincolnshire Fire and Rescue, totalling 33 fire engines. Established in 1965, Angloco predicts turnover to rocket from £13m (2017-2018) to £25m by the end of 2020.
Read more
---
Our favourite #GBmfg & #UKmfg tweets of the week
Blades for Hornsea Two, the world's biggest wind farm, will be manufactured by @SiemensGamesa in Hull https://t.co/YBia75ifgT #UKmfg #GBmfg🇬🇧

— Jefferson Group (@Jefferson_MFG) 5 September 2019
Growing the Extended Enterprise through greater collaboration & involvement. Since the announcement in July 18, Team Tempest has engaged with over 500 Companies and organisations in the wider industry, technology and academia base and enacted over 130 sub-contracts. #TeamTempest pic.twitter.com/Kx3qmyWkNI

— Team Tempest (@TeamTempestUK) 11 September 2019
At BECO. 80% of our employees are disabled but over 1,000,000 disabled people in the UK are still unemployed. We believe other employers can hire like us. That's why we're inviting you to #StealOurStaff.💚Find out more at https://t.co/cP3jbkJkDk pic.twitter.com/VDzqW6yuHc

— BECO. (@Beco_UK) 3 September 2019
NEW FACTORY: Composite structures & GRP mouldings manufacturer @NorcoGrp to build new £5.4 million factory in Dorset https://t.co/QvvW3T1Mhn #UKmfg #GBmfg🇬🇧 pic.twitter.com/aW7XvRBpai

— Jefferson Group (@Jefferson_MFG) 10 September 2019
A quick fly by of our brand new prototype development area.

Interested in getting involved with #Automation, then this is the place to come and see! pic.twitter.com/lsu5mR026A

— Bauromat UK Limited (@Bauromat) 11 September 2019
---
Recommendation roundup
Our picks of the business and manufacturing related content that caught our attention this week.
1. UK growth rebound eases recession fears / via @BBCNews
The UK's economy grew faster than expected in July, easing fears that it could fall into recession. The economy grew 0.3% in July, the UK's official statistics body (ONS) said, helped by the dominant services sector. Growth was flat over the three months to July, but this was an improvement on the 0.2% contraction seen in the April-to-June quarter. This contraction, coupled with some weak business surveys, raised concerns the UK was heading for recession. An economy is generally deemed to be in recession if it contracts for two quarters in a row.
Read more
2. C-suite buy-in: automation isn't an automatic success / via @raconteur
For years, there has been a lot of talk about robotic process automation (RPA), but this talk is slowly translating into substance. So, as boards begin to take the tech seriously, what opportunities and obstacles do C-level executives face when it comes to adoption?
Read more
3. The problem of the apprenticeship levy for manufacturers in 2019 / via @madeinthemids
In an effort to significantly improve the state of apprenticeships and the ways in which the programmes are funded, the government introduced the apprenticeship levy in 2017. The aim was to encourage employers to take on more apprentices and further develop their existing programmes. But, as can happen when it comes to policies and funding, the levy scheme has not panned out exactly as many businesses, particularly SMEs, had hoped it would.
Read more
---
And finally, some bonus picks to add to your reading list this weekend:
1. Gucci goes carbon neutral in attempt to tackle climate crisis / via @guardian
As the fashion industry continues to address its role in the climate crisis, Italy's most valuable luxury brand has said it has become an entirely carbon neutral company. Gucci outlined its strategy on Thursday, which stretches from its supply chain to its fashion shows and comprises a mixture of reduction, elimination and offsetting what it calls "unavoidable emissions". By incorporating its entire supply chain into its strategy, which includes external businesses such as the tanneries, chief executive, Marco Bizzarri, says the brand is targeting the part of its production that causes the most damage. The company says the early supply chain currently accounts for 90% of its greenhouse gas emissions.
Read more

2. What Sky Sports gains from making Premier League highlights free on YouTube / via @TheDrum
Sky Sports has made a surprise play this season, putting Premier League highlights on YouTube for free shortly after matches end. In sharing its coveted rights with a third-party platform, is the pay-TV provider conceding to the growing obsolescence of its subscription business model?
Read more
Spot something you think we should see? Share with us! Email hello@zenoot.com and we may feature it in an upcoming post.