The Friday Roundup – 13/10/2017

Every Friday, we round up our top 5 most popular reads from the week, along with sharing some of our favourite finds from around the web.
This week includes Scottish cycle growth, industry 4.0 demystifying and the extraordinary life of a modern aircraft…
Our top 5 most read this week
1. Manufacturers still feel confident despite output decline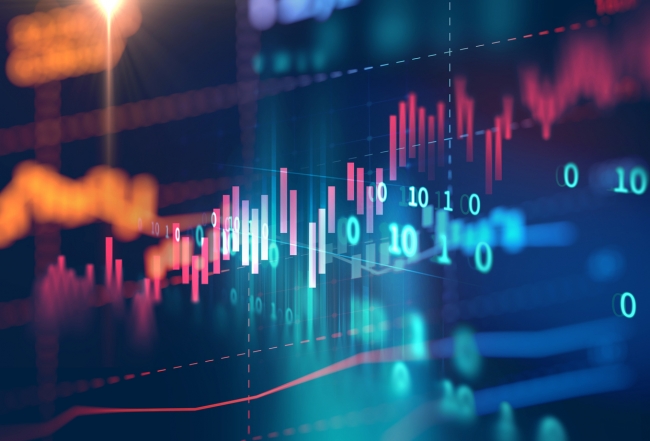 The output of the UK manufacturing sector is continuing its slowdown, according to the latest Business Trends Report released by BDO LLP. In the report, BDO's Output Index – which indicates how businesses expect their order books to develop over the next three months – has declined to 99.9, from 100.3 in August. However, despite the decline in output growth, UK manufacturers still feel confident. BDO's Manufacturing Optimism Index – which indicates how optimistic firms within the sector are about their future order books – remains high at 108.7, only dropping 0.2 from August. In addition, the Services Optimism Index increased 0.1 to 102.4 this month.
Read more
2. Subcontract manufacturing sector keeps pushing ahead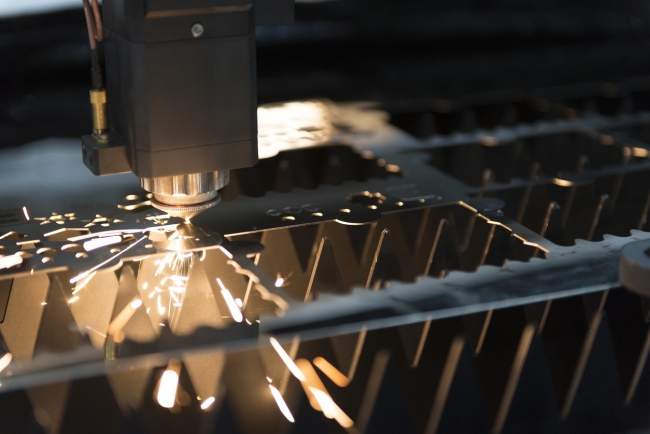 Despite negative indicators such as the fall in UK productivity and decline in new car registrations, Britain's contract and subcontract manufacturing market appears to be going from strength to strength. According to the latest Qimtek Contract Manufacturing Index (CMI), which measures the value of contract and subcontract manufacturing orders placed in the market, the sector was up 24% on the previous quarter. Looking at the figures on a process-by-process basis, the strongest growth was in fabrication and sheet-metal work which was up by 50% on the second quarter of 2017 and up 62% on the third quarter of 2016.
Read more
3. The IET launches 'Engineering the Next Generation' in collaboration with ITN Productions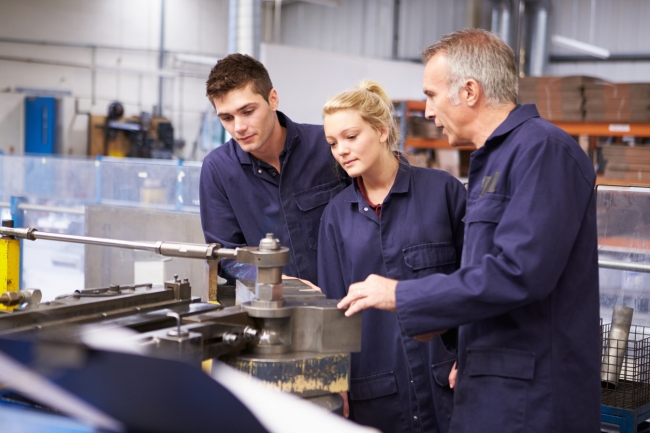 The Institution of Engineering and Technology (IET) and ITN Productions have launched a news and current affairs-style programme 'Engineering the Next Generation,' which explores the challenges, careers and future of modern engineering in the UK. With the government announcing the £229 million of industrial strategy investment, 'Engineering the Next Generation' brings to life the opportunities and challenges the sector in the UK faces, the changes in policy and long term impact on the UK economy. 'Engineering the Next Generation' can be viewed by following the link in the article.
Read more
4. Liberty puts bike growth in the frame with Scottish acquisition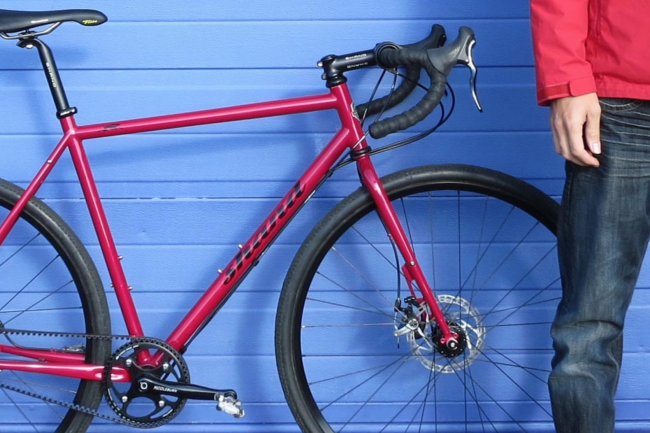 Sanjeev Gupta's Liberty House Group has taken another step towards its ambition to rejuvenate bicycle manufacturing in the UK by acquiring Scottish-based cycle firm, Shand Cycles UK, to add to its existing Trillion brand and operations in the Midlands. Global metals and industrials business Liberty, which completed the deal this weekend, intends to expand Shand's manufacturing capacity at Livingston, West Lothian, while also using the engineering expertise of its Midlands vehicle technology teams to support both Shand and Trillion to grow by developing innovative products.
Read more
5. Industry 4.0: Knowledge is key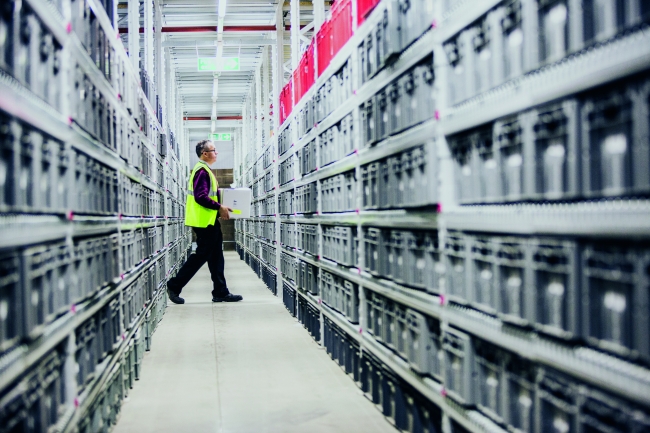 Industry 4.0 is not a new concept; the transition has been dominating the manufacturing industry and completely changing the way manufacturers create products over recent years. Buzzwords are now fairly common place in the manufacturing industry, but are still causing significant confusion. A recent survey conducted by advisory firm BDO LLP in association with the Institution of Mechanical Engineers revealed that only 8% of UK manufacturers have a significant understanding of Industry 4.0, despite 59% recognising that the fourth industrial revolution will have a big impact on the sector. With this in mind, Essentra Components, a manufacturer that has over 65 years' experience in injection moulding and produces over 3.8 million mouldings per day, has created the Industry 4.0 Hub on their UK Knowledge Centre, which aims to help demystify the jargon surrounding the fourth industrial revolution and support other manufacturers.
Read more
---
Our favourite #GBmfg & #UKmfg tweets of the week
Global energy giant @GErenewables plans to create 100 #engineering jobs at new turbine R&D facility in Southampton https://t.co/NsdxcTYvmK pic.twitter.com/4GX901ZfzA

— Jefferson Group (@Jefferson_MFG) October 11, 2017
11-18 yrs old? Enter your science/engineering project by 30 Oct to compete at the @BigBangFair competition in March!https://t.co/7AlnudHggy pic.twitter.com/HgZ8owy7xp

— RAEng (@RAEngNews) October 12, 2017
Our aim to encourage more young people #GBmfg #ukmfg boosted @Tomorrows_Eng @STEMLearningUK #STEM partnership. See https://t.co/ddx0849fDm pic.twitter.com/Cv8R5MGJeB

— Made Here Now (@madeherenow) October 12, 2017
Announcing our new National Centre for #Healthcare #Photonics to develop imaging, diagnostic & #MedTech therapies https://t.co/ARZ74PCU3X pic.twitter.com/zuGeFKCFlf

— CPI (@ukCPI) October 12, 2017
Bus manufacturer @WrightbusInt set to expand with new 200,000 sq ft assembly plant in Ballymena https://t.co/UQofF4AZii #ukmfg #jobs pic.twitter.com/XOcDD7NGo3

— Jefferson Group (@Jefferson_MFG) October 9, 2017
---
Recommendation roundup
Our picks of the best manufacturing and business related content that caught our attention this week.
1. Lord Bhattacharyya: Professor Fix-it of British industry / via @guardian
Lord Bhattacharyya of Moseley has been on speed-dial for prime ministers and captains of industry since Margaret Thatcher first sought his advice on how to reshape British industry with her ambitious privatisation programme. Bhattacharyya, the 77-year-old regius professor of manufacturing, and chairman of Warwick University's Manufacturing Group (WMG), is also a business adviser and close confidant of Ratan Tata, former chairman and figurehead of Tata Group, the Indian conglomerate that owns Jaguar Land Rover, Tata Steel and Tetley Tea.
Read more
2. Includes video: Encouraging women into engineering / via @the_MTC_org
A group of female engineers at the MTC who are passionate about promoting engineering as a profession hope to have a positive effect on changing the industry. Using their position in the industry, the aim is to inspire and engage students of all ages, and to show them how challenging and rewarding a career in engineering can be.
Read more
3. World Mental Health Day 2017: Creating a more supportive workplace / via @standardnews
Tuesday 10 October marked World Mental Health Day, a day aimed at highlighting the need for changes in the way our nation's workplaces deal with issues such as stress, anxiety and mental illness. This article shares a few tips that employers can utilise to help move towards a more openly supportive workplace culture.
Read more
---
And finally, some bonus light hearted picks to add to your reading list this weekend:
1. Includes video: Everything you need to know about the end of the round £1 coin / via @telegraph
Old £1 coins will cease to be legal tender after midnight on October 15, but there is some confusion about what will happen after that deadline. Here's all the information you need, from The Telegraph's Consumer Affairs Editor Katie Morley.
Read more
2. 58,000 miles and 46 flights: a week in the life of a modern aircraft / via @telegraph
As you sink deep into your window seat in anticipation of jetting off somewhere exotic, spare a thought for your poor plane. It is entirely likely the aircraft you are on has already flown that day, perhaps as many as three or four times, and that week has already spent hours and hours in the air covering tens of thousands of kilometres. In an effort to understand the extraordinary workload the average Boeing or Airbus handles over the course of its lifetime, we used data from FlightRadar24.com to chart an average week in the life of a passenger jet – and the figures are remarkable.
Read more
Spot something you think we should see? Share with us! Email hello@zenoot.com and we may feature it in an upcoming post.