The Friday Roundup – 14/02/2020

Every Friday, we round up our top 5 most popular reads from the week, along with sharing some of our favourite finds from around the web.
In this week's roundup, LEVC begins building its first electric van prototypes, new data confirms UK exports reached record levels in 2019, plus, is it really possible to ban all new petrol and diesel cars by 2035?
Our top 5 most read this week
1. CBI calls for budget to generate surge in investment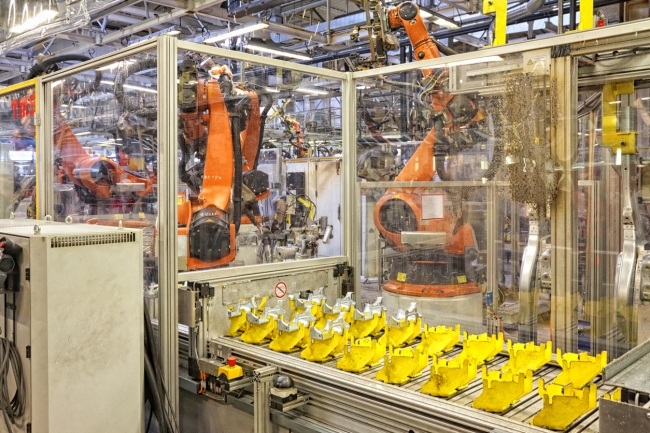 Bold action on skills, infrastructure and innovation can kick-start a new decade of growth and investment says the CBI, after it was announced that the chancellor will deliver his first budget on 11 March. This first budget of a new decade offers the chance to turn rising optimism into a surge in investment across the UK. Investment is key to building the UK into a global innovation leader. Private sector investment has fallen over the past couple of years, and this budget offers the opportunity to reverse this decline through pro-enterprise economic policy. To achieve this, the CBI is recommending a set of key practical steps, set out below:
Read more
2. Build begins on first electric van prototypes at LEVC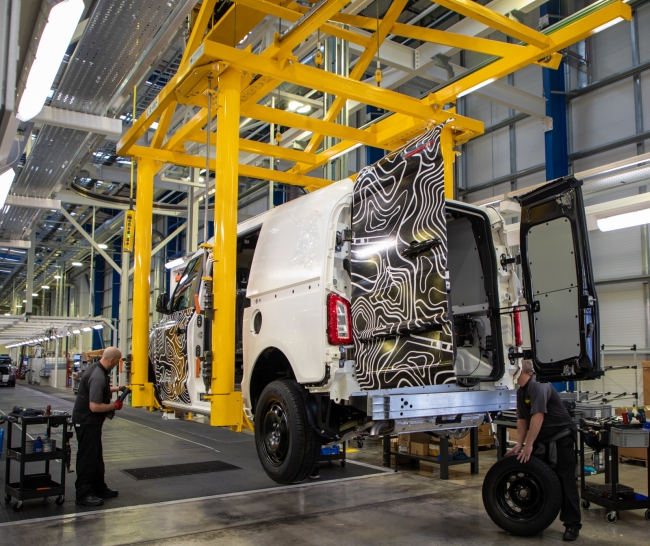 The first prototypes of the new electric van from London Electric Vehicle Company (LEVC) are now being built at the company's state-of-the-art factory in Ansty, Coventry, ahead of its debut at this year's CV show on April 28. The prototypes will be deployed as test vehicles and undergo a strict development and homologation programme including hot and cold climate testing, durability and crash testing. LEVC's electric van is constructed using the same lightweight aluminium architecture as its TX electric taxi – 30% lighter than a conventional steel body, resistant to any form of rust and pound for pound can absorb twice the crash energy of mild steel.
Read more
3. 2019 confirmed as record-breaking year for UK exports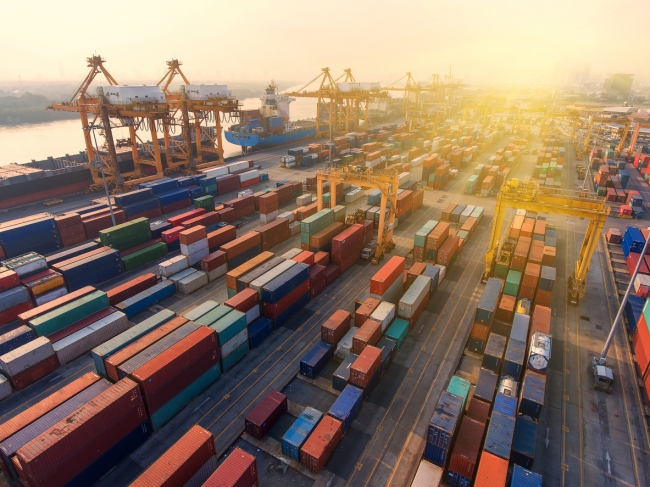 According to new data published by the Office for National Statistics, 2019 was a record-breaking year for UK exports. The UK has now experienced 45 consecutive months of annual export growth on a rolling annual basis, and UK companies exported £689bn worth of goods and services across the globe last year – up by 5.0% on 2018. Goods exports to non-EU countries grew by 13.6% and some of the UK's fastest growing goods exports include cereals, which were worth £2.5bn, up by 16.6%; fish and shellfish, which were worth £2.1bn, up by 13.1%; and meat and meat preparations, which were worth £2.1bn, up by 12.4%.
Read more
4. Almost 100,000 electric vehicles to hit UK roads in 2020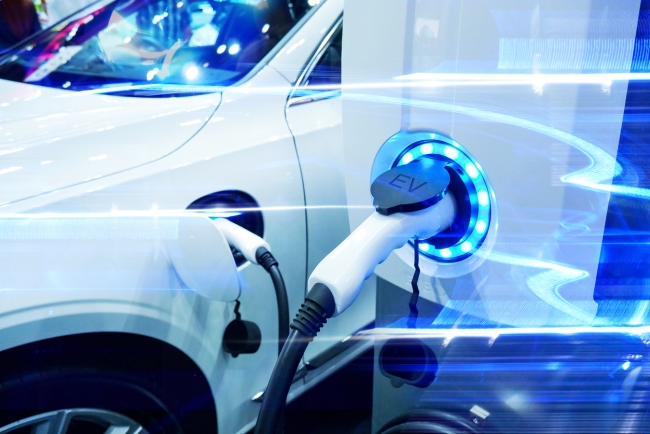 At least 98,500 new battery electric vehicles (BEVs) will be registered in the UK in 2020, according to figures from DriveElectric, a UK-based electric vehicle leasing company that has been helping organisations and individuals to adopt EVs since 2008. The figure is based on DriveElectric's own forecasts, and represents a significant increase on 37,850 – the number of battery electric vehicles registered in the UK in 2019. This will mean a 260% rise for BEV registrations in 2020 compared to 2019. The figure does not include plug-in hybrids (PHEVs).
Read more
5. Schneider Electric to invest in its UK manufacturing facilities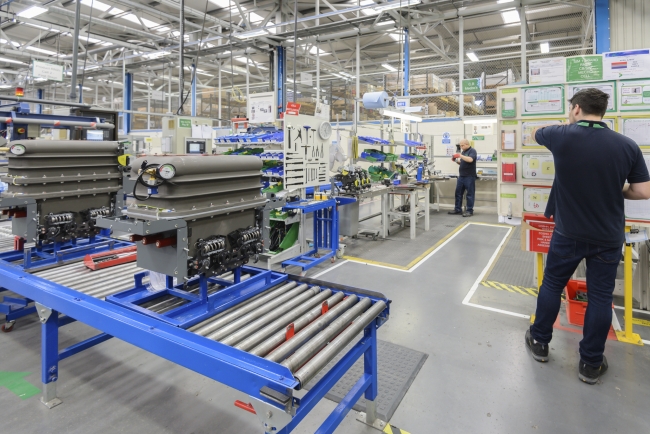 Schneider Electric has announced plans to expand its UK manufacturing facilities in Scarborough and Leeds – driven by rising demand in renewable and green technologies. As part of a multi-million-pound investment and upgrade, Schneider Electric intends to boost the capacity and productivity of its operations and facilitate production of new technologies for the renewables industry. It also plans to create an innovation hub at its Leeds site, showcasing sustainable energy management technologies.
Read more
---
Our favourite #GBmfg & #UKmfg tweets of the week
Green signal for @HS2ltd!

We and @BombardierR_UK are excited to continue our joint bid to design and build the Great British train here in the UK. Time to work together to deliver the full benefits of HS2! 🚄 pic.twitter.com/E3PUx64PIO

— Hitachi Rail Limited (@HitachiRailEU) February 11, 2020
As we celebrate #WomenInScience today, we hear from Yvonne who is one of @AirbusSpace's graduate engineers. She tells us about why it's great to work in the UK's space sector. #WomenInSTEM pic.twitter.com/W6yJxpm9rc

— ADS Group (@ADSgroupUK) February 11, 2020
West Midlands #manufacturing facts & figures:

🔹£21.7bn output
🔹16.5% of total regional output
🔹317,000 employed
🔹10.7% of the region's workforce
🔹124%: manufacturing ave pay compared to regional

Find out more here: https://t.co/35VzPcN9AQ👈#ukmfgreview #ukmfg #GBmfg pic.twitter.com/OM8AGVOiyd

— UK Manufacturing Review (@ukmfgreview) February 13, 2020
The Extreme Photonics Applications Centre (EPAC) had it's Ground Breaking Ceremony this morning with @CSkidmoreUK and Donna Strickland doing the honours! ✨ pic.twitter.com/3cPRKj9xSf

— Central Laser Facility (@CLF_STFC) February 11, 2020
Major WIN! Korea's @Samsung is the latest tech giant to invest in the British diagnostic & repair gear from @ABI_Electronics! Ultra-modern #semiconductor fabrication equipment to be repaired with a little help from ABI's #BoardMaster! #Repairdontwaste #ukmfg #ExportingIsGREAT

— ABI Electronics 🇬🇧 (@ABI_Electronics) February 10, 2020
---
Recommendation roundup
Our picks of the business and manufacturing related content that caught our attention this week.
1. HS2: Why do big government projects cost so much? / via @BBCNews
The government has approved the controversial HS2 rail project – designed to link London, Birmingham, Manchester and Leeds. The project has encountered numerous problems, with a review warning costs could double to as much as £106bn. But HS2 is far from alone when it comes to projects that have gone over their initial budget.
Read more
2. Is it actually possible to ban all new petrol and diesel cars by 2035? / via @HuffPostUK
Petrol and diesel cars could be on their way out with a ban coming into force as early as 2035. If the government's plan becomes law, the UK will be following in the footsteps of Norway, which pledged to make all new cars zero-emissions as early as 2025. But is it really that simple? What about people with older cars? Will it cost people more? Are hybrids included?
Read more

3. Brexit: What trade deals has the UK done so far? / via @BBCNews
Following Brexit, the UK is free to strike new deals for selling goods and services around the world. Foreign Secretary Dominic Raab is on a tour of Australia and Asia, to try to secure some of these deals. The government will also have to negotiate a new trade agreement with the EU as a top priority. So, what is free trade and what deals has the UK already done?
Read more
---
And finally, some bonus picks to add to your reading list this weekend:
1. The lost art of having a chat / via @guardian
What happens when you stop texting and start talking? We are more connected than ever, but we rarely seem to really speak to each other. So, Rebecca Nicholson decided to try.
Read more
2. Charting the next 15 years of Google Maps / via @Google
It's easy to take for granted how much information about the world is now available at our fingertips. But it wasn't long ago that traveling to a new place meant fumbling through sheets of turn-by-turn instructions while trying to keep one hand on the steering wheel, with no way to anticipate how bad traffic would be or find a restaurant along the way. It was around that time, 15 years ago, that Google Maps set out on an audacious goal to map the world.
Read more
Spot something you think we should see? Share with us! Email hello@zenoot.com and we may feature it in an upcoming post.
---
This content is copyright of Zenoot Ltd and its originators. You can use extracts, share or link to this page and you may draw the attention of others to content posted on our site. Bulk copying of text is not permitted. You can view our terms of use here.