The Friday Roundup – 14/06/2019

Every Friday, we round up our top 5 most popular reads from the week, along with sharing some of our favourite finds from around the web.
This week's roundup sees production begin at Aston Martin's second UK plant, NP Aerospace secures a £63m MoD armoured vehicle support contract, plus how the natural genius of ants is helping us build better algorithms…
Our top 5 most read this week
1. NP Aerospace secures £63m MoD contract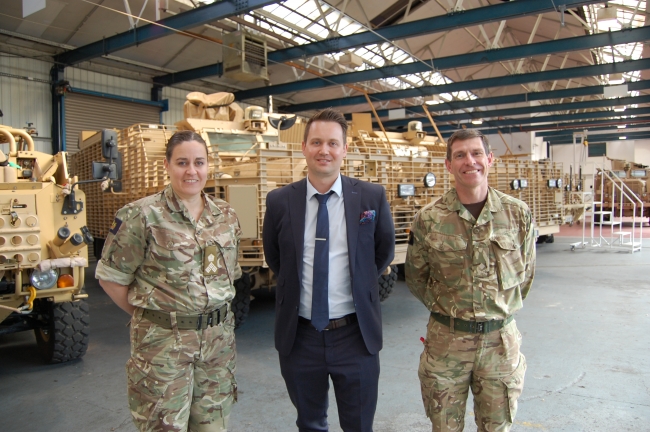 NP Aerospace, a leading armour technology manufacturer and vehicle integrator, has been awarded a major UK Ministry of Defence contract worth £63m. The contract, known as PMETS (Protected Mobility Engineering & Technical Support) covers the MoD's fleet of 2,200 Protected Mobility Vehicles until 2024. The vehicles covered under the contract include the Mastiff, Wolfhound, Ridgback, Buffalo, Choker, RODET, Foxhound, Jackal, Coyote and Husky. The contract will support approximately 100 jobs in Coventry and 250 jobs across the UK supply chain until 2024. A further 50 jobs will be created at NP Aerospace's HQ in Foleshill and associated suppliers and contractors. NP Aerospace has years of experience leading complex military vehicle integrations, robust testing and battlefield certification, together with class-leading capability in composite armour. The company designed, manufactured and installed the full multi-hit CAMAC™ platform armour for the Mastiff, Wolfhound, Ridgback and Buffalo vehicles used to protect army staff on UK MoD operations.
Read more
2. Production starts at new Aston Martin factory in Wales
Aston Martin Lagonda's second UK manufacturing plant has started to produce cars, as the latest pre-production models of the luxury British carmaker's first SUV, the Aston Martin DBX, are built. The 90-acre former Ministry of Defence site at St Athan in Wales was announced as the second UK plant for Aston Martin Lagonda in early 2016 and since then the whole site, including three 'Super Hangars', has been transformed into a modern manufacturing facility for hand-crafted British cars. Forming part of Aston Martin's continued investment in the UK, the opening of St Athan has so far created 200 jobs and is expected to create up to 550 more. St Athan will be the sole production facility for the Aston Martin DBX. Last year, it was also named as Aston Martin Lagonda's "Home of Electrification" and the manufacturing home of the Lagonda brand. Andy Palmer, Aston Martin Lagonda President and Group CEO, said: "This is an exciting time for Aston Martin Lagonda. Our second luxury manufacturing facility is now producing cars and is ready to go into full production in H1 2020." The Aston Martin DBX will be unveiled at the end of 2019.
Read more
3. GKN Aerospace announces £11m investment in Cowes site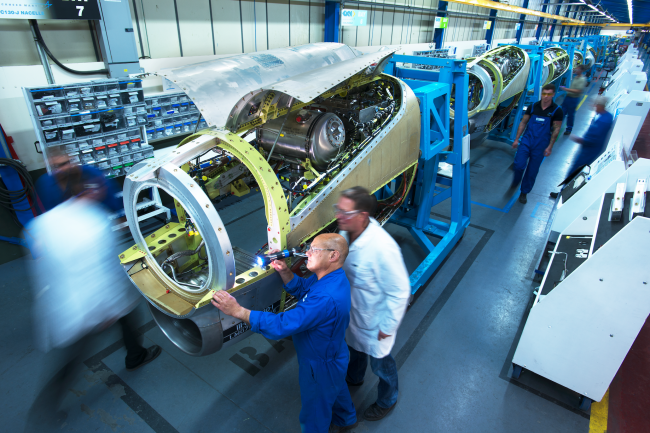 GKN Aerospace, the largest private employer on the Isle of Wight, has announced an £11m investment in its Cowes facility over the next two years. The investment will enhance the site's position as a Centre of Excellence for advanced composite structures, with a focus on automated manufacturing processes, high volume and complex products, across both commercial aerospace and strategic military work. The site has been a fixture on the Isle of Wight for 100 years and it has been owned by GKN Aerospace for the past 25 years. This new investment in buildings and layout, smart technologies and engineering equipment represent a significant commitment to remain on the Island for decades to come. GKN Aerospace also confirmed that it will transform its Composite Research Centre (CRC) on the Island into a Technology Insertion Centre (TIC) for the Cowes site, in order to speed up the time from technology breakthroughs to high-rate production.
Read more
4. Sustainability report shows manufacturers are making significant progress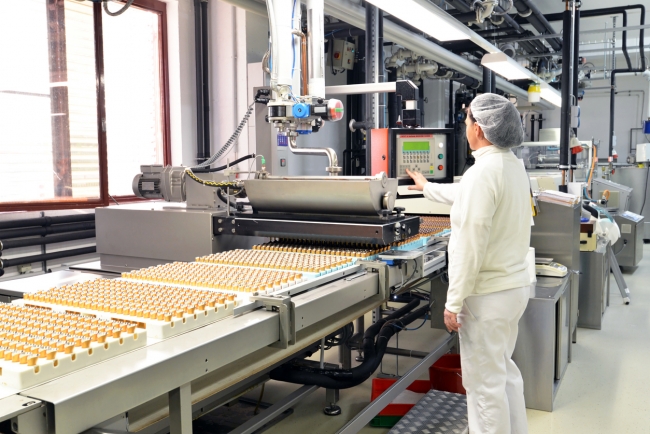 Manufacturers who put sustainability and environmental improvements at the heart of their businesses reaped the benefit in cost-savings across their operations, according to a new survey released by Make UK. The report, 'Manufacturing: stepping up to the sustainability challenge', takes the temperature of sustainability progress in manufacturing and shows that despite the challenge of Brexit, 50% of manufacturers are making headway with their sustainability programmes, with 71% of those who implemented environmentally friendly processes, seeing a reduction in their costs. Nearly a fifth of those surveyed said they were going further by implementing imaginative energy efficiency improvements. Energy saving is the most typical first step for businesses to take because the cost efficiencies are easily quantifiable. Additionally, businesses are starting to look past the immediate cost saving drivers towards sustainability for the long term. Investor confidence and attracting the brightest and the best could be significant towards ensuring the most innovative systems are developed going forward. The full report can be accessed through the link below:
Read more
5. Sharing in Growth nets more than £4 billion for UK aerospace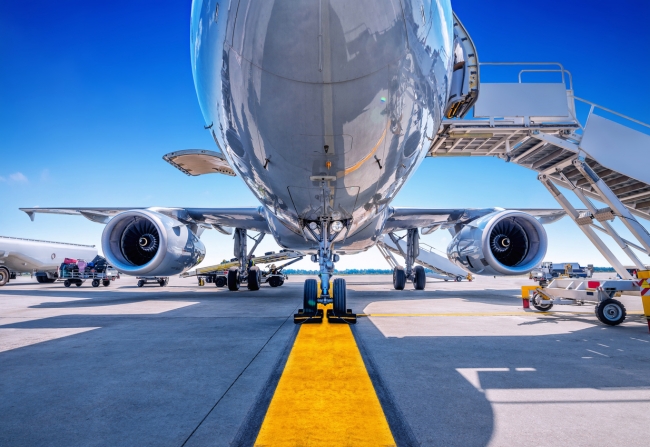 Sharing in Growth has announced that its competitiveness programme has helped UK aerospace manufacturers and engineering businesses to secure more than £4 billion in contracts and 7,000 jobs. The announcement was made ahead of the International Paris Airshow where more than 50% of the programme's 60 beneficiaries will be pursuing even more business and export opportunities. Minister for Business and Industry, Andrew Stephenson MP, said: "Sharing in Growth is helping the UK advanced manufacturing supply chain compete on the world stage, creating high value jobs and helping companies grow by five times the industry average." A not-for-profit organisation, Sharing in Growth is supported by the Regional Growth Fund and by more than £150 million in private investment. Among those taking their competitive offer to the Paris Airshow are CW Fletcher of Sheffield, Cumbria-based Oxley Group, and JJ Churchill of Market Bosworth, Leicestershire.
Read more
---
Our favourite #GBmfg & #UKmfg tweets of the week
NEW FACTORY: British sports car manufacturer @TVR set to start building its new Ebbw Vale assembly plant imminently https://t.co/cqd3IkQnyf #Wales #UKmfg #GBmfg🇬🇧 pic.twitter.com/msQOz4Hmyx

— Jefferson Group (@Jefferson_MFG) 11 June 2019
Yesterday we launched 2 new research centres for sustainable electrical & thermal energy technologies totalling £22m with @andy4wm @innovateuk @EnergyRA @WarwickEngineer #TransportElectrification #BatteryTechnology #EnergySystems #Partnership #Coventry https://t.co/JrKE6udZVp pic.twitter.com/0TcWXxiQO5

— WMG (@wmgwarwick) 11 June 2019
In 2018, we announced our plans to build a world-renowned #GTC in #Bristol with a consortium partners. When opened in 2020, it will serve as the U.K.'s premiere hub for #innovation on the next-generation aircraft flying greener, further, and faster. More: https://t.co/HAzK4Q4qoC pic.twitter.com/HiuBACY5tL

— GKN Aerospace (@GKNAero) 10 June 2019
We are so proud of our MD! Well done Peter! He has won the @IoD_WestMidland Director of the Year Award for #Innovation! Now on to the national awards! #ukmg #aerospace #engineering pic.twitter.com/jOdkJwGr3b

— AE Aerospace (@aeaerospace) 11 June 2019
The countdown to @INWED1919 is on! We're excited to be a hosting a special #INWED19 event on 24th June at our Technology Hub in Birmingham. You'll hear from a range of inspiring women in #ukmfg & engineering! Book your place by emailing asevents@makeuk.org pic.twitter.com/gEo9uzF4jc

— Make UK (@MakeUK_) 13 June 2019
---
Recommendation roundup
Our picks of the business and manufacturing related content that caught our attention this week.
1. Has manufacturing been underestimated? / via @IfMCambridge
How much does manufacturing really matter to the UK's economic prosperity? National statistics report that manufacturing activity contributes only 10 percent to GDP, with a trend towards deindustrialisation over the past decades seeing services replacing manufacturing as the future engine of growth. But a new report from researchers at the University of Cambridge explains why this picture is misleading, and why the real economic value of manufacturing is in fact significantly higher.
Read more
2. UK tech created 13 'billion dollar' startups in 2018 / via @SkyNews
The UK technology sector produced 13 "unicorn" companies – firms privately valued at more than $1bn (£784 million) – over the past year, taking its overall total to 72. The data compiled by technology entrepreneurs' network Tech Nation and corporate intelligence firm Dealroom showed that the UK had created more billion dollar tech companies than any other country besides the US and China. More than a third of Europe's fastest-growing tech companies are now based in Britain, following $35bn (£27bn) of investment in the British tech sector between 2013 and 2018, research also revealed.
Read more
3. Arla Foods incorporates artificial intelligence to predict milk supply / via @FoodBev
Arla Foods has developed a new artificial intelligence (AI) tool to better predict milk intake from farms, in a move to boost profitability and sustainability. The dairy cooperative created the technology to predict how much milk 1.5 million cows will produce in the future. It said that this kind of forecast previously took days to create and arose manually from piles of Excel sheets. With the new tool, it only takes a few hours and is said to be 1.4% more accurate.
Read more
---
And finally, some bonus picks to add to your reading list this weekend:
1. The natural genius of ants is helping us build better algorithms / via @WiredUK
For the past three decades, Deborah Gordon has devoted herself to studying ant colonies in the Arizona desert. Although her chosen subject – the red harvester ant – isn't much to look at, when they come together the ants are capable of remarkable feats of organisation. And the reason for these ant's extraordinary success? Algorithms. Gordon's research focuses on how different ant species have evolved algorithmic ways of responding to their environment, allowing them to balance water intake, build more efficient routes and find new food sources. And as it turns out, there are a few things that us humans can learn from ant algorithms, too.
Read more
2. Binge TV: a lovely sugar rush, but ultimately unsatisfying / via @guardian
How do you watch TV? All in one gulp or paced out slowly in weekly increments? This week, a Radio Times survey suggested that the latter method is falling out of fashion, with 80% of respondents suggesting that they'd lost sleep binge-watching a programme, and more than half claiming to have watched more than eight hours of a show in one sitting. Yet how satisfying is binge-watching really?
Read more
Spot something you think we should see? Share with us! Email hello@zenoot.com and we may feature it in an upcoming post.