The Friday Roundup – 15/03/2019

Every Friday, we round up our top 5 most popular reads from the week, along with sharing some of our favourite finds from around the web.
This week's roundup sees Derby's Rolls-Royce secure a major Lufthansa contract, AkzoNobel opens its new groundbreaking R&D innovation campus, plus further plans emerge for ambitious development at the North East's IAMP…
Our top 5 most read this week
1. AkzoNobel opens £10.8m R&D innovation campus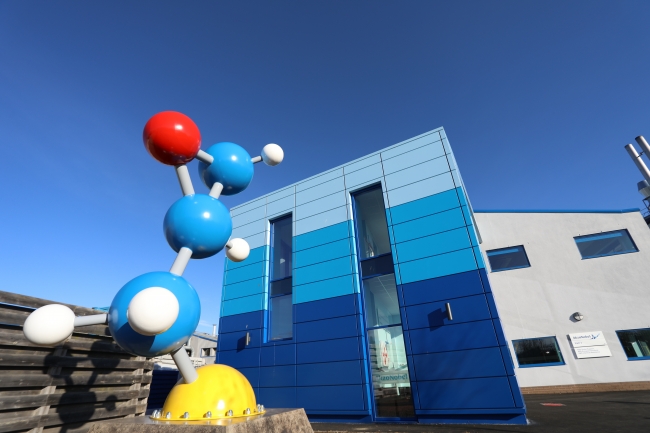 A trailblazing lab complex which can test new products in conditions that mimic the world's most extreme environments has been officially opened by AkzoNobel. Located in Felling near Gateshead, the £10.8m (€12.6m) R&D innovation campus fuses the site's 115-year history of product development with state-of-the-art facilities designed to keep AkzoNobel at the forefront of the coatings industry. One of the key features of the campus is a new application and testing laboratory. It will be used to test new products in extreme conditions such as temperature resistance, fire and high pressure. The facilities will also enable scientists to expose products to chemicals and corrosion. A comprehensive sustainability plan was at the heart of the design and development of the new complex. Features include solar wall cladding, a sustainable urban drainage system, grey water recycling, photovoltaic panels, air compressor heat recovery, and a sedum "green roof". The new facility in Felling is located around 25 miles away from AkzoNobel's €100 million paint manufacturing plant in Ashington, which opened in 2017.
Read more
2. Plans emerge for further investment at IAMP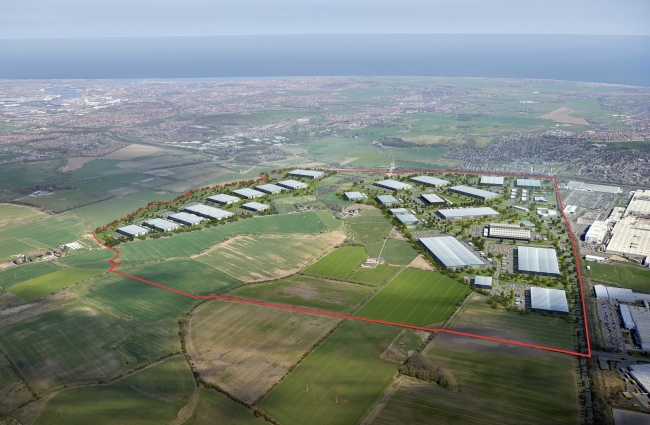 A planning application for a 126,279 sq ft manufacturing and innovation facility, that will lie at the heart of the International Advanced Manufacturing Park (IAMP), has been submitted. Just days after the announcement that a second manufacturing plant on IAMP will be considered by Sunderland City Council's planning committee, a further application has been submitted for The Centre of Excellence in Sustainable Advanced Manufacturing (CESAM), a space that will provide RD&I (Research, Development and Innovation) and training facilities for businesses in the North East to tap into. The announcement of yet another planning application for the site is a shot in the arm for the North East's manufacturing sector, which is expected to see more than 7,000 new jobs created by IAMP over the next 10-15 years, bringing in more than £400 million private sector investment. Councillor Graeme Miller, Leader of Sunderland City Council, said: "In the face of ongoing uncertainty created by Brexit, as well global challenges facing the automotive sector, we are working as hard as we possibly can to ensure IAMP continues to attract investment, and the CESAM building will bolster IAMP as the place of choice for industry for all kinds of manufacturers – including automotive."
Read more
3. Record investments for European Springs & Pressings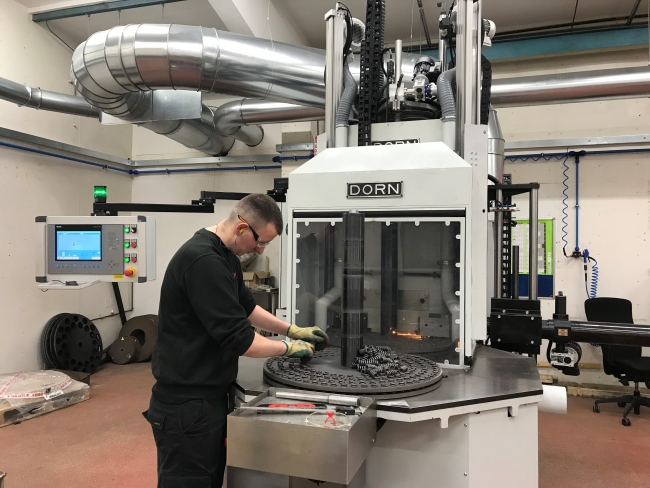 Ongoing investment in one of the UK's leading spring manufacturers is securing their position as a key international supplier for the automotive and industrial sector. Over the last 12 months, European Springs & Pressings has invested over £2m in their two Cornish factories with a further £1m invested more recently in a number of new advanced technologies. A new powder-coating line has been installed in a 700 sq. metre extension, a new heat treatment oven acquired, and two high-performance spring-end grinding machines complete the recent purchases. The new equipment, spread across the Penryn and Redruth factories, has doubled the grinding capabilities in the company's industrial sector and expanded the automotive sector grinding facilities by 400%. The new heat treatment oven and powder coating line increases automotive production infrastructure by 200%.
Read more
4. Rolls-Royce secures Lufthansa engine contract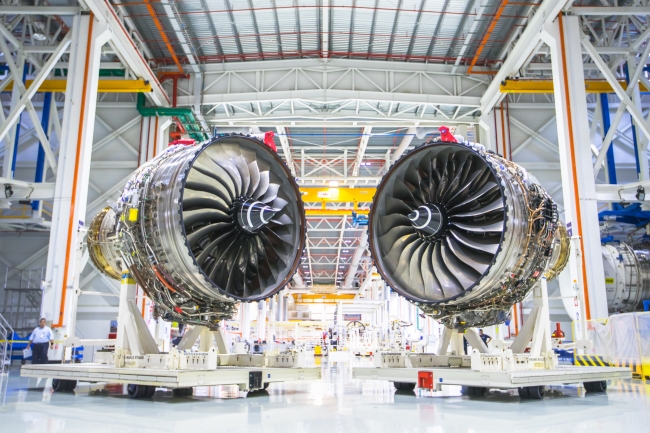 Rolls-Royce has been selected by Lufthansa Group to power 40 new aircraft. Its Trent 1000 engine will power 20 Boeing 787 Dreamliners and its Trent XWB will power 20 Airbus A350 XWBs. Rolls-Royce will also provide its flagship TotalCare® long term services for both engine types. The Trent XWB is the world's most efficient large aero engine flying today and the world's fastest-selling widebody engine with more than 1,800 in service or on order. The British-built Trent 1000 has powered the first flight and entry into service of every version of the Dreamliner – the 787-8, 787-9 and 787-10 – and incorporates technology that contributes to the Dreamliner achieving 20 per cent greater efficiency than the aircraft it replaces, as well as having half the noise footprint of previous-generation aircraft.
Read more
5. Terex to invest £12m at new manufacturing facility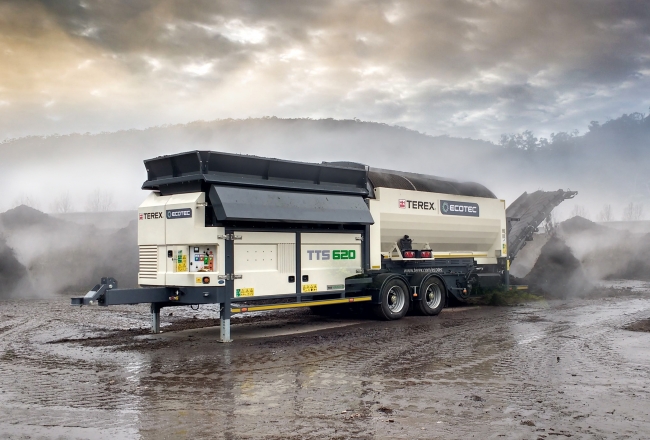 Terex Corporation has announced it is to establish a new manufacturing facility in Campsie, Londonderry as part of a £12m investment. The new facility will manufacture product lines for Terex Ecotec (waste management and recycling) and Terex Conveying Systems (TCS) (mobile conveying). The investment will create 100 new jobs. Terex currently operates from eight sites across Northern Ireland, employing over 1,500 people. Kieran Hegarty, President of Terex Materials Processing, said: "Our objective is to be recognised as a leading global manufacturer of mobile conveyor systems, waste management and recycling equipment. This new 105,000 sq ft. facility will help us realise this ambition by increasing our manufacturing and engineering design capability and developing innovative new products for Terex Ecotec and TCS. Work is already underway on the new Campsie site. It will be operational later this year, and we aim to have all 100 jobs in place within 3-4 years. This is an exciting development for Terex and the local team and we look forward to the new facility and new recruits playing an important part in our future here."
Read more
---
Our favourite #GBmfg & #UKmfg tweets of the week
Siemens commits to building new £200m rail factory in Goole 'whatever the Brexit outcome' https://t.co/QQig3HvwRL #UKmfg #GBmfg🇬🇧 pic.twitter.com/zvnxDXpISe

— Jefferson Group (@Jefferson_MFG) 11 March 2019
A 2011 study by @IFR_Robots found that 1 million industrial #robots directly created nearly 3 million jobs. Of the 6 countries in the study, 5 saw unemployment rates 📉 as number of robots used 📈.#Industry40 tech offer huge returns. Visit https://t.co/m9vD3eG0uP #SMEUK #UKmfg pic.twitter.com/RVce28NwXk

— MadeSmarterUK (@MadeSmarterUK) 11 March 2019
NEW FACTORY: Family-owned structural building components manufacturer @acsstainless opens new 60,000 sq ft facility in Leeds https://t.co/9beC5VUX53 #Yorkshire #UKmfg #GBmfg🇬🇧 pic.twitter.com/oLYH9JfGHN

— Jefferson Group (@Jefferson_MFG) 14 March 2019
The AFRC is teaming up with global aerospace components manufacturer, @SpiritAero to help shape the future of aircraft design and manufacture. Working together on developing innovative manufacturing technologies:.https://t.co/leVeiIGdie pic.twitter.com/vrGXbLLZaw

— AFRC (@AFRCStrathclyde) 11 March 2019
#Manufacturing employment in #Wales has grown 4.3% since 2010, which is ahead of the UK's average, and manufacturing jobs account for 9.5% of the Welsh workforce. Read more in the #regions sector on the #ukmfgreview website. #UKmfg https://t.co/ZN04MZ9VRj pic.twitter.com/SDk2E3RXTr

— UK Manufacturing Review (@ukmfgreview) 12 March 2019
---
Recommendation roundup
Our picks of the business and manufacturing related content that caught our attention this week.
1. Decarbonising heat becomes a hot topic / via @TheEngineerUK
Are district heat networks that use locally available waste heat the key to delivering on the UK's low carbon energy commitments? Will Stirling explores.
Read more
2. Cognitive supply chains are the future: here's why you need one / via @raconteur
Cognitive supply chains that are able to predict and adapt in times of uncertainty are set to revolutionise trade, and will be a key competitive advantage in the coming years – here's why:
Read more
3. James Bond to drive electric Aston Martin in new movie / via @guardian
Reports have emerged that Daniel Craig will get behind the wheel of a zero-emissions motor in next year's 25th Bond film. According to reports, the film will see Daniel Craig's 007 behind the wheel of an Aston Martin Rapide E, one of only 155 electric cars being built by the British manufacturer. Aston Martin's relationship with the spy franchise began in 1964, when Sean Connery drove a DB5 sports car in Goldfinger.
Read more
---
And finally, some bonus picks to add to your reading list this weekend:
1. Do supermarkets know more about us than we do? / via @BBCNews
When you buy something at the supermarket, what makes you pick one brand – or one product – over another? Retailers invest huge sums trying to understand this decision-making process, or influence it, in a UK grocery market worth almost £200bn. Supermarkets can learn a huge amount about us by studying what we buy, and analysing the decisions we make in the supermarket can help in understanding the choices we make in other areas of our lives too.
Read more
2. High times: 76 tall buildings to join London's skyline in 2019 / via @guardian
London's skyline continues to head upwards, with a record 76 tall buildings due to be completed this year, a three-fold increase from 2018. The number of tall towers – more than 20 storeys high – planned or under construction has also hit a new record of 541, up from 510 in 2017, according to the latest research from the industry forum New London Architecture (NLA). There is no London-wide policy on tall buildings – councils decide whether they want them. Suburban Bromley has none, while Tower Hamlets, half the size, has plenty. Peter Murray, the NLA chairman, said: "This is likely to be the shape of the skyline for the next couple of decades, at least; pockets of taller buildings located in those boroughs that are willing to accept them."
Read more
Spot something you think we should see? Share with us! Email hello@zenoot.com and we may feature it in an upcoming post.