The Friday Roundup – 15/11/2019

Every Friday, we round up our top 5 most popular reads from the week, along with sharing some of our favourite finds from around the web.
This week's roundup sees Airbus enjoy a landmark month for new business in October, Craemer expands with its second UK production facility, plus could 'invisible barcodes' revolutionise recycling…?
Our top 5 most read this week
1. £2.8bn armoured vehicle contract awarded to Artec consortium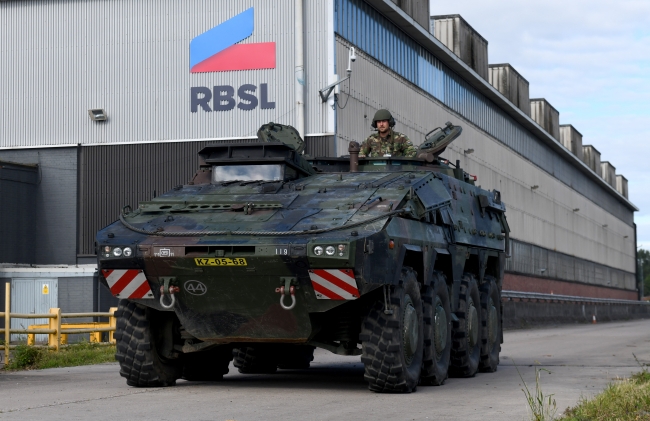 The Artec consortium, led by Rheinmetall and Krauss-Maffei Wegmann, has signed a contract with the UK Ministry of Defence to produce more than 500 Boxer 8×8-wheeled armoured vehicles for the British Army. Most of the production will take place in the UK, safeguarding and creating a substantial number of British jobs. Full-scale production will begin in Germany, but 90% of the Boxer vehicles destined for the British Army will be produced in the UK, principally at plants operated by Rheinmetall BAE Systems Land (RBSL) and WFEL, a subsidiary of Krauss-Maffei Wegmann. The Boxer vehicles will be supplied in several different configurations, including an armoured personnel carrier, command vehicle, specialist carrier and field ambulance. Delivery of the vehicles is expected to start from 2023.
Read more
2. Craemer invests £25m in second UK production facility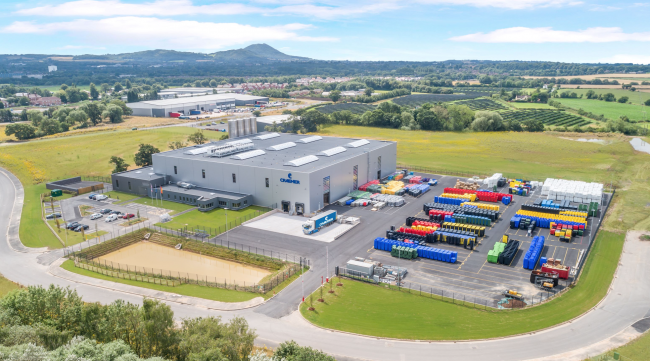 Plastics manufacturer Craemer Group has expanded with the opening of its second plastic injection moulding facility in Telford. The new facility will produce Craemer's range of wheelie bins, pallets and its storage and transport containers. The £25m site will also enable new products to be added to Craemer UK's portfolio including a range of four-wheeled commercial waste bins and pallet boxes, which until recently could only be manufactured at the group's German headquarters. The company's expansion will create up to 70 new jobs at the Telford site.
Read more
3. Airbus enjoys landmark month in October
Airbus has enjoyed a landmark month for new business in October – with orders logged for 415 new commercial jetliners. This included one of the company's largest-ever transactions with a single airline operator, and overall bookings that significantly strengthened the extra-long-range A321XLR's market positioning – while the 77 deliveries brought the total number of A320neo and A321neo jetliners delivered to customers and operators above the 1,000 mark. Taking the latest orders and deliveries into account, Airbus' aircraft backlog as of 31 October stood at 7,471 aircraft.
Read more
4. £17m investment gets underway at Princes' Bradford site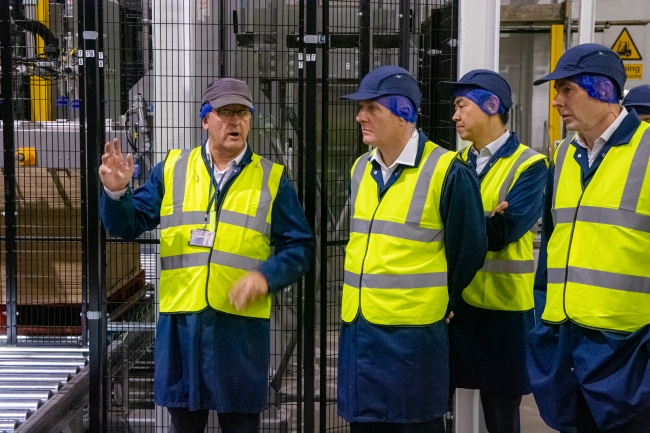 International food and drink group Princes has completed the first phase of a planned £17m investment in its Toftshaw, Bradford site, with the opening of a new squash bottling line. The new line is capable of handling varying bottle sizes from 750ml to 1.5 litres, with capacity to produce up to 36,000 bottles per hour. Six different bottle formats are planned to be commissioned by the end of December. The implementation of the new bottling line will also allow the business to further reduce the weight of its bottles, removing approximately 300 tonnes of plastic from its supply chain every year.
Read more
5. TCE announces £30m investment in Lostock soda ash plant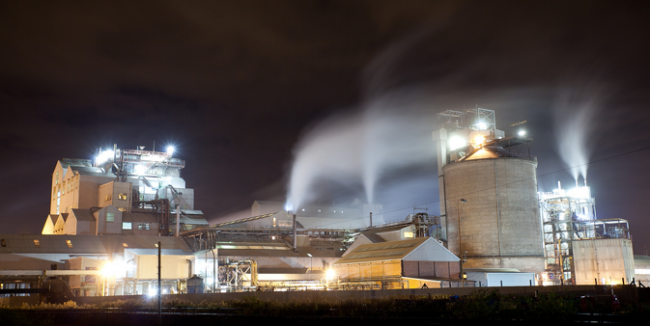 Tata Chemicals Europe (TCE) has announced a £30m future-proofing investment at its Lostock soda ash manufacturing site in Northwich, Cheshire. TCE has been the principal soda ash supply partner to customers in the glass, chemicals and detergent sectors for over 100 years. This investment, which is in addition to an ongoing £7m pa sustenance capital spend, will see substantial additional improvements in TCE's soda ash manufacturing facilities, including: a new state-of-the-art 2500m3 per day water treatment plant that will supply treated water to the soda ash process; the installation of new, high voltage electrical substations; new pipe bridges and raw material storage arrangements; new roads, lighting and gate house facilities; and a new central office complex, workshops and plant maintenance facilities.
Read more
---
Our favourite #GBmfg & #UKmfg tweets of the week
Sunday 17th November, 21:00, Channel 4. Watch the story of #JCBWFT and find out if it manages to set a brand new Guinness World Record! @channel4 @guymartinracing pic.twitter.com/JfvQr7kRfA

— JCB (@JCBmachines) 13 November 2019
We'd like to welcome you behind the scenes at McLaren Technology Centre. Building a McLaren is a demanding and complicated process. Yet there's an incredible sense of calm and control inside this white, clean 200 metre by 100 metre building that houses our production line. pic.twitter.com/61oejYhmAs

— McLaren Automotive (@McLarenAuto) 9 November 2019
We love to see young #FemaleEngineers excelling in their career and getting there through #Apprenticeships. This article is an great example of how a #Diverse workforce can help your company discover the untapped talent that's out there! #STEM #Diversity #GirlsInConstruction https://t.co/WIy4C6klcR

— Scottish Engineering (@ScotEngineering) 11 November 2019
#SantaLovesSTEM is back for 2019!
This year, @stevebackshall helps us bring you the story of how #STEM toys (science, technology, engineering & maths) inspired the careers of Santa's children! 🎅#LookAtMeNow #Christmas

Watch the full video here: https://t.co/yju7axe95H pic.twitter.com/1igEY8eo9i

— IET (@TheIET) 12 November 2019
We are pleased to announce #Jingye Group has signed an agreement to purchase British Steel pic.twitter.com/HYNDj611iH

— British Steel (@BritishSteelUK) 11 November 2019
---
Recommendation roundup
Our picks of the business and manufacturing related content that caught our attention this week.
1. Could 'invisible barcodes' revolutionise recycling? / via @BBCNews
Many of us struggle to figure out which items can be recycled while sorting our rubbish at home. Machines in sorting plants can have the same problem, and this prevents many countries from achieving the recycling rates they would like. But new "invisible barcode" technology is now being piloted which aims to fix the issue.
Read more
2. Huge new £20m Edinburgh brewery plan unveiled / via @heraldscotland
Innis & Gunn, the Scottish craft brewer, has launched a £3m equity crowdfunding drive to make up the remaining part of a £20m package needed to develop its new Edinburgh brewery. The firm said the fundraising campaign on Seedrs, an online crowdfunding platform, will help provide funding for a facility it claimed will be the largest brewery of that scale in the city for a century and a half. It will create around 30 jobs and give Innis & Gunn the opportunity to offer brewing services to others for the first time, with doors expected to open in 2021.
Read more
3. WHSmith (yes, that one) is actually a major high street success story / via @WiredUK
What is the oldest retail chain in the world? A clue: it's the same chain that's regularly voted Britain's 'worst' high street shop. And the same chain that had to apologise for selling tubes of toothpaste in hospitals for £8. Yet this year, WHSmith saw sales rise 11 per cent across the entire business, with its travel sales, up 22 per cent, looking particularly healthy. The UK's 'worst' high street retailer is actually one of its most profitable. So what gives?
Read more

---
And finally, some bonus picks to add to your reading list this weekend:
1. Never knowingly undersoiled – John Lewis trucks to run on cow manure / via @guardian
Hundreds of John Lewis delivery trucks will begin running on cow power from 2021 as the retailer weans its fleet off polluting diesel fuel and switches to renewable biomethane made from manure slurry. John Lewis currently runs 80 vans on biomethane from food waste, but plans to expand its green fleet by up to 200 vans within the next 18 months, before switching to manure. The company's fuel supplier, CNG Fuels, also plans to use the manure-based fuel to supply the 200-strong fleet of trucks used by courier service Hermes, as well as the delivery vans of Asda and Argos.
Read more

2. A week in Christmas ads: Amazon, Argos and more / via @TheDrum
The first festive ads of 2019 are officially out of the gate, which means that – for ad land at least – the countdown to Christmas has well and truly begun. And in the lead up to the big day, The Drum will be crunching the numbers to reveal which newly unveiled seasonal spots have resonated most with audiences each week.
Read more
Spot something you think we should see? Share with us! Email hello@zenoot.com and we may feature it in an upcoming post.