The Friday Roundup – 17/01/2020

Every Friday, we round up our top 5 most popular reads from the week, along with sharing some of our favourite finds from around the web.
This week's roundup sees Rolls-Royce open its new £25m development centre in Bristol, KK Fine Foods plan a plant expansion, and I'Anson Brothers get the green light for a £12m production facility investment.
Our top 5 most read this week
1. Rolls-Royce opens new £25m development centre in Bristol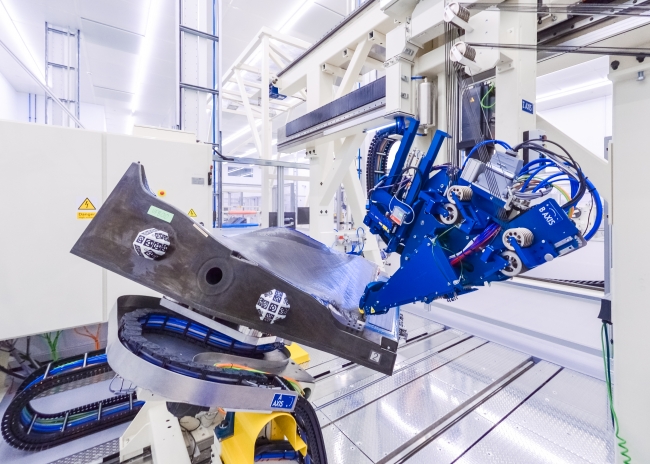 A new Rolls-Royce facility which will develop jet engine technologies set to transform flight, reduce emissions and set new benchmarks for efficiency has opened in Bristol. The composite technology hub will develop fan blades and fan cases which significantly reduce weight in a jet engine, lowering fuel consumption and emissions. The fan blades and fan cases being made at the facility are a feature of the Rolls-Royce UltraFan® engine demonstrator, a revolutionary new engine design which will reduce fuel burn and CO2 by at least 25% compared to the first Rolls-Royce Trent engine. The new facility will maximise the use of raw materials, reducing waste, and will use low-energy, low emissions processes, alongside state-of-the-art automated manufacturing methods and materials.
Read more
2. Armstrong Medical invests £8m & creates new jobs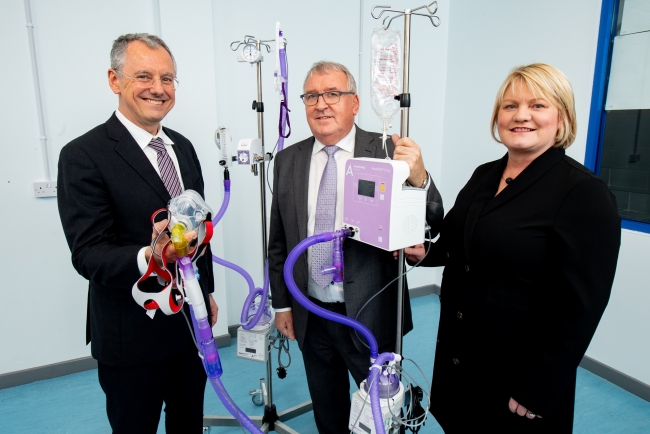 Armstrong Medical is investing £8m in the growth of its manufacturing business, including the creation of 24 new jobs. The County Londonderry family-owned manufacturer specialises in respiratory products for use in hospitals and by health care providers and currently exports to more than 60 countries. The expansion includes an investment in new machinery and a 26,000 sq ft warehouse to accommodate increased production. Invest NI has offered the company £800,000 to support the expansion and creation of the new jobs. John Armstrong, executive chair, Armstrong Medical, said: "Our business continues to grow – in 2018 we secured an important contract with GE Healthcare. This expansion gives us much more capacity and potential to meet these growth ambitions, and with Invest NI's support, we are able to do this more quickly than if we were doing it on our own."
Read more
3. KK Fine Foods to expand with £5.5m investment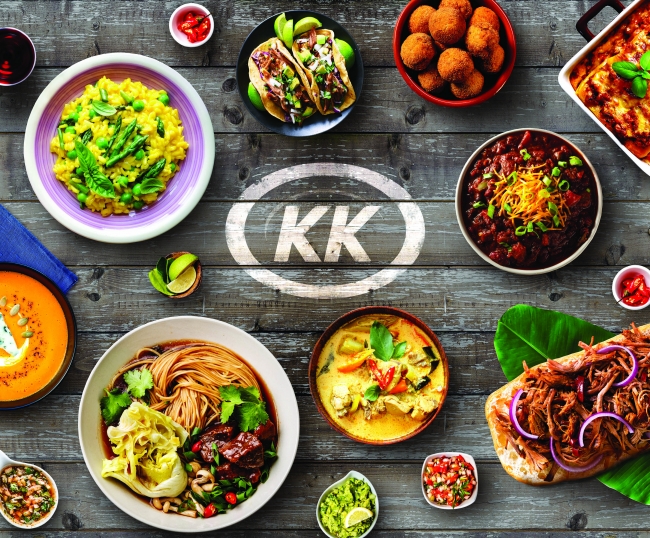 Deeside-based frozen food manufacturer, KK Fine Foods, is set to expand with support from the Welsh Government, creating an additional 40 new jobs. The company currently employs 525 people and is expanding and diversifying its production facility to supply frozen ready meals in the retail sector, having specialised in the pub and restaurant sectors. The expansion plans include upskilling the current workforce and creating 40 new jobs, as well as accommodating a research and development centre with the potential of increasing opportunities for Welsh suppliers. The expansion will further secure the future of KK Fine Foods site in Deeside, which is owned by Belgian company TerBeke. The Welsh Government is supporting the £5.5m expansion plans with £550,000 from the Economy Futures Fund.
Read more
4. Green light for £12m I'Anson production facility investment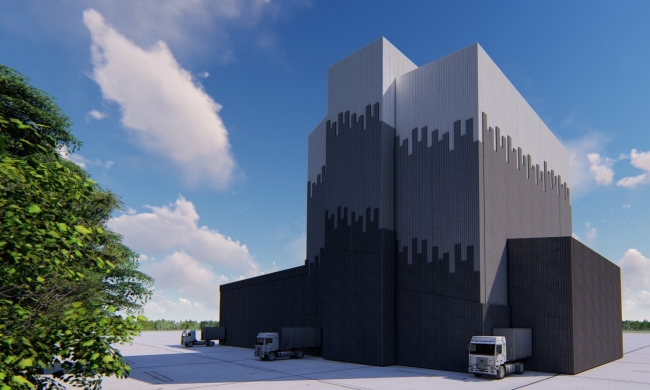 I'Anson Brothers, the North Yorkshire-based animal feed manufacturer, has secured approval to build a new £12m production facility, the largest investment in its 120-year history. The new 23,000 sq ft mill will be constructed at Dalton New Bridge, the next phase of the Dalton Industrial Estate in North Yorkshire. The ultramodern facility has been designed to be as energy efficient as possible and will be one of the most technologically advanced feed mills in Europe. The increased production capacity will complement the firm's existing plant at Masham, North Yorkshire and enable it to meet growing demand from existing customers, secure new orders, expand its export operations and continue to be a major supplier to the agriculture sector. Construction of the mill itself is expected to begin in the autumn and last for 18 months. Completion and commissioning is scheduled for early 2022.
Read more
5. Mazak sees strong growth in machine orders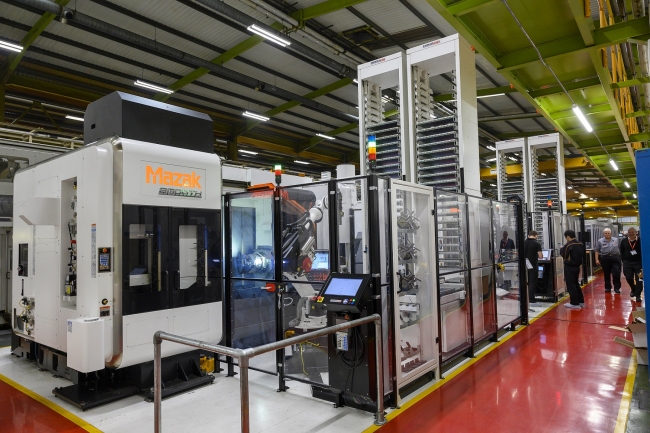 Yamazaki Mazak is looking forward to 2020 with confidence after posting strong results for machine orders in the UK and Ireland. The growth has been achieved across all sectors and machine classes with particularly positive performances in general subcontracting, aerospace and the oil and gas sector. 2019 saw a strong performance from Mazak's 5-axis machines, and the company has also reported robust growth in the HCN series of horizontal machining centres. Mazak's laser division also continued to make inroads into the UK market with a strong order book that has led to continued increase in market share. As well as making production investments in its advanced manufacturing facility in Worcester, the site has now achieved ISO 50001 energy management accreditation following a series of initiatives which have significantly reduced energy consumption over the last 12 months.
Read more
---
Our favourite #GBmfg & #UKmfg tweets of the week
It's 2️⃣0️⃣2️⃣0️⃣ which means ONE thing… 𝗜𝘁'𝘀 𝗮 𝗠𝗔𝗖𝗛 𝗬𝗲𝗮𝗿!
MACH is the event for inspiring, innovating and connecting manufacturing.

⚙️ Registration is now open: https://t.co/SW9QSaI6es
Be Part Of It! #UKmfg #Manufacturing #Engineering #MACH2020 pic.twitter.com/e5UYOABZ45

— MACH Exhibition (@MACHexhibition) 7 January 2020
Arrival become one of the UK's largest unicorns as Hyundai and Kia invest €100M.

READ MORE: https://t.co/3MYqYj0mCT pic.twitter.com/qJDTvxnvdS

— ARRIVAL (@arrival) 16 January 2020
There are many routes into engineering. Why not explore an #apprenticeship, like Bethan? An opportunity to earn and learn, and dive straight in to all that engineering has to offer in shaping the future: https://t.co/legtG2Pi4L #ThisisEngineering pic.twitter.com/DF3Nucq3Iu

— This is Engineering (@ThisIsEng) 14 January 2020
107 years old, and we're only getting started…#HappyBirthdayAstonMartin #ThePursuitOfBeautiful pic.twitter.com/adNk8IpQ4d

— Aston Martin (@astonmartin) 15 January 2020
🗞️Our Chief Executive Officer, Dick Elsy will be retiring from the HVM Catapult in August this year.

Since 2012, he has steered the organisation to become the largest advanced #manufacturing research institution in Europe 👇https://t.co/As263xJfm1#UKmfg #ManufacturingNews pic.twitter.com/IRuPHhjVPo

— High Value Manufacturing Catapult (@HVM_Catapult) 16 January 2020
---
Recommendation roundup
Our picks of the business and manufacturing related content that caught our attention this week.
1. Giant jet engines aim to make our flying greener / via @BBCNews
The environmental impact of aviation is highlighted more than ever, but our appetite for flying continues unabated. Rolls-Royce estimates that 37,000 new passenger aircraft will be needed over the next 20 years and is on a mission to make our flying greener. It's new Ultrafan engine, which is still under development, will be quieter and more fuel efficient than anything it has made before. Ben Morris, technology of business editor at the BBC went to find out more.
Read more
2. Engineering firms to invest £11m in Co Tyrone / via @irish_news
Three engineering firms are set to invest £11m in major new manufacturing facilities in Co Tyrone. Terex has revealed its plans to build a new £4m factory in Omagh, while Edge Innovate has submitted a planning application for a £4m workshop in Edendork, near Dungannon. Meanwhile, CDE Global has secured planning permission for a £2.8m 41,000 sq ft research and development facility in Cookstown. All three firms specialise in the design and manufacture of materials handling machinery for quarry, mining and recycling sectors.
Read more

3. The blueprint for creativity: why LEGO continues to attract innovative players / via @LinkedIn
Part of LEGO Group's new headquarters was completed last October in Billund, Denmark, where the world's largest toymaker was originally founded. All construction is set to be completed in 2020, and the office will be a home to over 2,000 employees. Not only will this new base play host to the fun environment distinctive of the toy company, but it will also give employees ownership over how they work and has been designed to increase motivation. LEGO's chief executive, Niels B. Christiansen, shares more on workplace design, working styles and creating an employee community.
Read more
---
And finally, some bonus picks to add to your reading list this weekend:
1. This is the longest walkable distance on Earth / via @PopMech
Interesting Engineering has the latest reminder of what is believed to be the longest walkable single distance on Earth, from South Africa to the far northeastern Russian city of Magadan. At no point would you need to use even a small boat to ferry across a river, because the entire route is made up of roads with bridges. And at over 14,000 miles, a person walking this route at a sustainable pace would need about three years to complete the trip.
Read more
2. Asda trials refill points and bottle recycling in 'sustainability' store / via @guardian
Asda is joining forces with some of the UK's best-known food and drink brands to create a "sustainability" store, in the latest drive to find and test new ways to eliminate unnecessary plastic and packaging. From May, its store in Middleton, Leeds, will become the first Asda in the UK where shoppers can fill up their own containers with a range of products, from big brands to own-label coffee and pasta. Shoppers will be able to use refill points stocked with Kellogg's cereals such as Rice Krispies and Unilever's PG Tips tea.
Read more
Spot something you think we should see? Share with us! Email hello@zenoot.com and we may feature it in an upcoming post.
---
This content is copyright of Zenoot Ltd and its originator. You can use extracts, share or link to this page and you may draw the attention of others to content posted on our site. Bulk copying of text is not permitted. You can view our Terms of Use here.