The Friday Roundup – 17/08/2018

Every Friday, we round up our top 5 most popular reads from the week, along with sharing some of our favourite finds from around the web.
This week's roundup includes a £7.6m production boost for Ibstock Brick, record levels reached for UK food and drink exports, plus a look at former Apple CEO John Sculley's four tips for growing and marketing your business…
Our top 5 most read this week
1. Government announce billion-pound backing for British innovation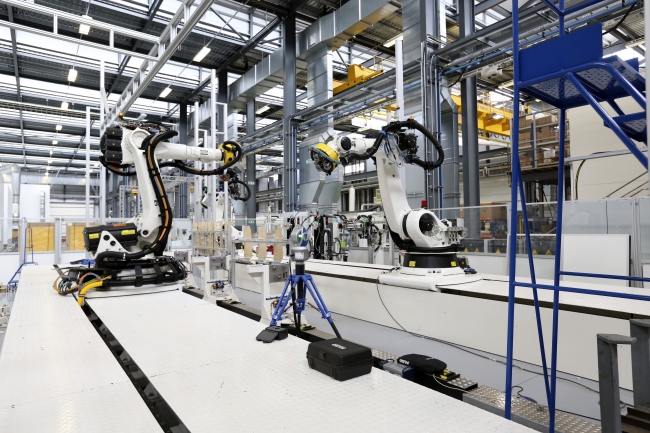 Britain's world-leading researchers, entrepreneurs & manufacturers will benefit from an additional £780 million to create the technologies of tomorrow, the Chancellor has announced. Philip Hammond will expand successful 'catapult centres' which are fuelling innovation across the country as part of the UK's ambitious, modern Industrial Strategy. This new funding will back Britain's brightest talent – supporting work in high-tech labs, cutting-edge factories and advanced training centres. So far, this has helped create hundreds of new products, services and inventions, including a portable pollution sensor that parents can attach to a child's buggy, cellular therapies to fight cancer and improve recovery of stroke victims, LED treatment for blindness, and more-efficient wings for aeroplanes. The Chancellor made the announcement during a visit to the West Midlands on the day GDP figures showed the UK economy has grown by 0.4%. The Chancellor of the Exchequer, Philip Hammond, said: "We are working hard to build a stronger, fairer economy – dealing with the deficit, helping people into work, and cutting taxes for individuals and businesses. Unemployment is at its lowest since the 1970s, our national debt is starting to fall, and the economy has grown every year since 2010."
Read more
2. Mid-sized manufacturers top £50bn in overseas revenues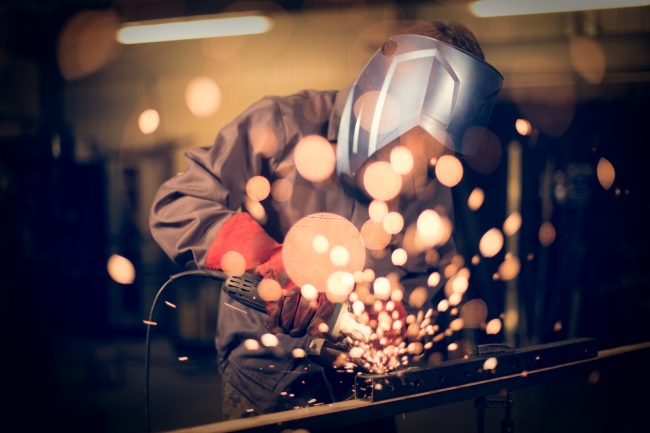 Mid-sized manufacturers generate more revenues from international operations than any other sector, with overseas turnover surpassing the £50bn mark this year, according to analysis published by accountancy and business advisory firm BDO. Sales from overseas subsidiaries have increased 25% in the last five years, which has added an additional £10bn to revenues generated by UK mid-sized manufacturers. In the last financial year, revenues have grown another 10% to almost £50.1bn. Consumer markets (retail, wholesale and leisure) and professional services are the next biggest sectors, with mid-market companies generating revenues of £30bn and £23.2bn respectively in other countries. Tom Lawton, partner and head of manufacturing at BDO, said: "The manufacturing industry has not been without its challenges in the last five years but it continues to prove its resilience and agility in the face of economic and political uncertainty. We have been championing the importance of the mid-market for many years and these figures show the importance of this segment to the UK economy. Although Brexit and the approach of our politicians to negotiations has dampened confidence and investment intentions, manufacturers have continued to keep their focus on key business opportunities."
Read more
3. Ibstock Brick invests £7.6 million to boost production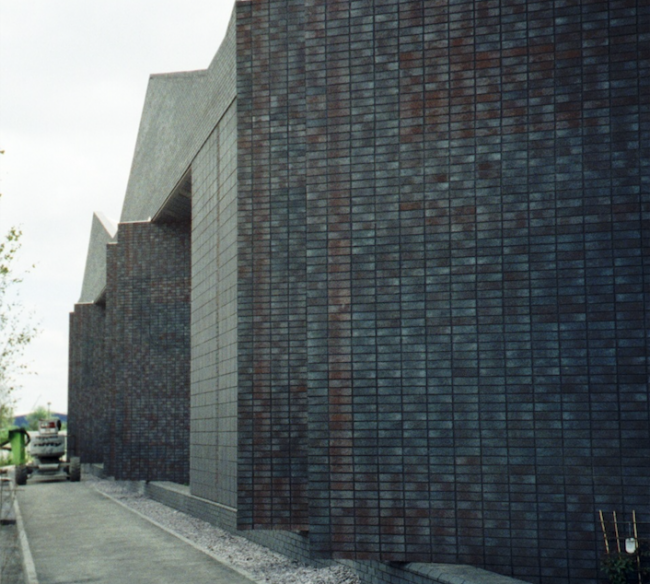 Ibstock Brick has invested £7.6 million at the home of its Stafford Slate Blue brick – a move which will boost production by up to 8 million bricks a year. The company's Lodge Lane site in Cannock opened in 1991. The investment project, which included a new kiln, started in January 2017 with the factory being fully commissioned by the end of March this year. The factory manufactures four types of blue brick – with its most popular being the Staffordshire Slate Blue Smooth. The factory also has a specials department which makes a variety of different shaped bricks including sills, plinths, bullnose, and chamfered. Whilst blue bricks will be the main manufacturing focus, Lodge Lane also has the capability to manufacture red bricks. Factory Manager, Richard Hall, underlined the investment at the Cannock site as a real commitment to the future of blue brick manufacturing: "The new kiln gives us increased capacity and the ability to produce up to 28 million bricks every year. It is the boost that the site needed and gives us a really good foundation to build on for the future. There is a lot of tradition in blue brick manufacturing and we are carrying this on, and since we have increased production we have seen growing demand for these products."
Read more
4. Food & drink exports hit record level of £10.6 billion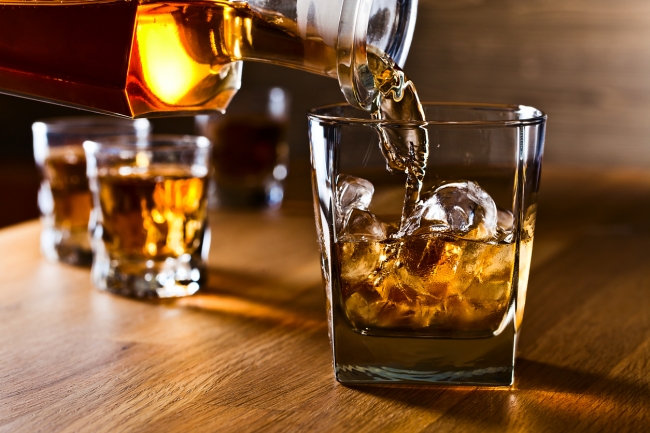 UK food and drink exports are continuing to smash records, with new figures revealing exports reached £10.6 billion in the first six months of 2018. Demonstrating a clear global desire for British taste, quality and high standards, UK food and drink businesses are now selling their products to over 200 global markets. UK seasonal favourites are also in demand abroad – in the first half of the year 64 million litres of ice cream and over 500 tonnes of strawberries were shipped to foreign shores. Traditional barbeque produce, such as sausages and cuts of beef have risen by 48% and 17% respectively. This is due in part to new meat export markets opening in recent years – and will be bolstered further in the future by the recent announcement that China will lift their BSE ban on British beef, which is estimated to generate £250 million in the first five years alone. Taiwan will also soon be importing UK pork for the first time – worth an estimated £50 million over five years to the UK's industry. Iconic British produce such as whisky, worth £2 billion, beer worth £235 million, and smoked salmon worth £308 million are also being snapped up from international supermarket shelves.
Read more
5. MTC Conference to give platform for innovative ideas

The Manufacturing Technology Centre is giving entrepreneurs, technologists and inventors the chance to pitch their innovative ideas on factory digitalisation to UK's manufacturing decision makers. The MTC has put aside a slot at their high powered Digitalising Manufacturing 2018 conference in October for innovators and companies to make a pitch to the audience, which will be made of industry leaders, as well as representatives from SMEs and OEMs. Innovators chosen to make the pitches will also get access to the MTC's experts to help them bring their ideas to market. Some of Europe's leading experts on the digital revolution sweeping through manufacturing industry will join forces at the conference, aimed at helping UK manufacturers embrace the latest digital technologies. The MTC's head of technology strategy for digital manufacturing, Dr Lina Huertas, said: "The successful applicants will get a once-in-a-lifetime opportunity to pitch to a high quality audience of manufacturing industry leaders and technologists. Hopefully this will lead to business for them, but they will also be given access to the MTC's Product Manufacturing Incubation team which aims to turn good ideas into commercial reality." She added, "Whether it is companies or individuals with a new piece of software, or some new equipment, or maybe just a good disruptive idea, this is a great opportunity for them, and also for the audience who will be able to get an exclusive overview of emerging technologies in the UK. It's all about the art of the possible potential for UK industry."
Read more
---
Our favourite #GBmfg & #UKmfg tweets of the week
British consumer goods manufacturer Reckitt Benckiser prepares to open new £105m R&D facility in Hull – the centre is the largest single investment in its history https://t.co/pR36UTvV17 #ukmfg #GBmfg🇬🇧 pic.twitter.com/JWhZrRnZVa

— Jefferson Group (@Jefferson_MFG) 10 August 2018
Working as an #engineer is all about being creative, methodical and creative. Learn more about Emily's experiences on Leonardo's #apprenticeship scheme. https://t.co/Wnt5M3tTEN #earlycareers #apprentices #internships #STEM pic.twitter.com/kZVFT1HNj6

— Leonardo in the UK 🇬🇧 (@Leonardo_UK) 6 August 2018
German power tools manufacturer Festool to build new £10 million HQ facility in Suffolk https://t.co/yznxVb6iNU #ukmfg #GBmfg🇬🇧 pic.twitter.com/Csi8HmZIRs

— Jefferson Group (@Jefferson_MFG) 10 August 2018
This year's shortlist for the #UKmanufacturing industry's most coveted, prestigious and rigorous awards has been revealed – https://t.co/h7h6xTpzZu #ukmfg @TMMXAwards pic.twitter.com/fj8kYkZDrc

— The Manufacturer (@TheManufacturer) 9 August 2018
Do you have a camera (even a phone)? The #EEFPhotoComp 'Manufacturing Process' category is looking for photos of the journey from design to the production line. Submit your photos for your chance to win a share of £5,000 >> https://t.co/0ODwWosAVw | #ukmfg #photography pic.twitter.com/kCuCrZdqbx

— EEF Insights (@EEF_Insights) 15 August 2018
---
Recommendation roundup
Our picks of the best manufacturing and business related content that caught our attention this week.
1. The future of manufacturing in the UK / via @telegraph
Britain is the birthplace of the industrial revolution – and remains a leading manufacturing nation today, as well as a world leader in hi-tech sectors such as aerospace. There are 2.6 million people directly employed in manufacturing in the UK, and British manufacturers saw product sales of £364.7bn in 2016, according to the Office for National Statistics (ONS). As the sector enters a new era, how is UK manufacturing shaping up for the challenges ahead? Explored through a striking set of facts, figures and infographics, this article takes a look at where the UK fits into global manufacturing, current challenges. new trends, the impact of Brexit and more.
Read more
2. What jobs will still be around in 20 years? / via @guardian
The robots are coming, the robots are coming! Regular reports warn us that an automation apocalypse is nigh. In January, a McKinsey & Company study found that about 30% of tasks in 60% of occupations could be computerised and last year, the Bank of England's chief economist said that 80m US and 15m UK jobs might be taken over by robots. In 2013, a highly cited study by Oxford University academics called The Future of Employment examined 702 common occupations and found that some jobs – telemarketers, tax preparers and sports referees – are at more risk than others including recreational psychologists, dentists and physicians. However, in the past, reports of the death of human jobs have often been greatly exaggerated, and technology has created a lot more jobs than it has wiped out. So which professions are at greatest risk? Martin Ford, futurist and author of Rise of the Robots: Technology and the Threat of a Jobless Future, explains the jobs that are most at risk are those which "are on some level routine, repetitive and predictable".
Read more
3. What are the barriers holding back 4IR adoption? / via @linkedin
Last week, EEF published the results of a survey of manufacturers on investment in 4th industrial revolution (4IR) technologies and how these are helping to boost productivity. Despite progress in investment and understanding of 4IR, the survey indicates that 57% of firms are still to make an investment. With only 5% of companies disagreeing that 4IR will be a business reality by 2025 – what are the barriers holding back companies from embracing this new reality? The results are explored in charts, graphs and infographics on the link below:
Read more
---
And finally, some bonus picks to add to your reading list this weekend:
1. Former Apple CEO John Sculley's four key strategies for business and marketing growth / via @EntEurope
With a business resume like John Sculley's, you can't help but name-drop. He was the president of PepsiCo, CEO of Apple and a founding team member at MetroPCS. Under Sculley's leadership in the 1970s and early '80s, PepsiCo's marketing campaigns brought it closer to Coca-Cola's standard market share. He later helped build MetroPCS into a $9 billion company before its sale to T-Mobile. And although his famously tenuous relationship with Steve Jobs led to the latter's temporary departure from his own company, during Sculley's 10 years at Apple, he says the company's growth ballooned more than 1,000 percent. More than five decades in the business world have taught Sculley growth and marketing strategies that he treats as touchstones to this day. Here are Sculley's top four tips for growing your business idea and marketing your way to success:
Read more
2. McDonald's opens new flagship store – and it looks just like an Apple store / via @Independent
On Thursday, McDonald's opened a new flagship restaurant in Chicago. It's a glassy, 19,000-square-foot building that looks more like an Apple Store than a fast-food restaurant. While the structure may be different, the Golden Arches are still present at the restaurant, which will be open 24 hours a day, seven days a week. The restaurant features self-order kiosks, table service, mobile order and pay, and delivery — services that are becoming increasingly mainstream at McDonald's locations across the US. Table service and increased digital ordering options are part of McDonald's "Experience of the Future" revamp. Currently, roughly 5,000 restaurants fit the qualifications, and McDonald's plans to transform almost all restaurants by 2020. The restaurant also highlights something else McDonald's is pushing in an effort to remake its image: sustainability. It has more than 70 trees at the ground level, as well as on-site solar panels. Take a glimpse inside on the link below:
Read more
Spot something you think we should see? Share with us! Email hello@zenoot.com and we may feature it in an upcoming post.