The Friday Roundup – 19/07/2019

Every Friday, we round up our top 5 most popular reads from the week, along with sharing some of our favourite finds from around the web.
This week's roundup sees the UK automotive sector celebrate 20 years of sustainable growth, Lotus unveils its new Norfolk-built Evija hypercar, plus, Sunderland becomes home to the UK's largest independent battery facility…
Our top 5 most read this week
1. UK automotive sector celebrates 20 years of sustainable growth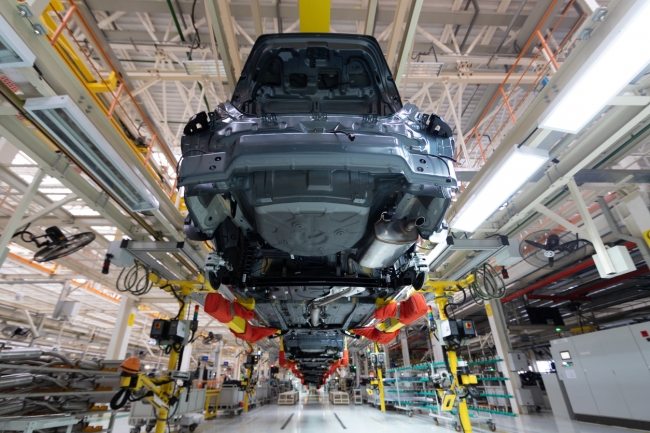 The 20th annual Sustainability Report, published by SMMT, has revealed the environmental, economic, and social gains achieved by the sector over the past two decades, highlighting the substantial improvements in areas such as energy and water use, waste to landfill and CO2 emissions. Over the past 20 years, automotive manufacturing has grown to become one of the UK's most important economic assets, turning over £82 billion in 2018 – an uplift of 70% since the first Sustainability Report was published in 1999. At the same time, workers have experienced a significant wage boost, with average automotive wages have risen by 85% over the period, compared with 61% across wider manufacturing. Productivity has increased considerably, with automotive output per job growing by 208%, whilst the value of exports has also grown significantly, with 81.5% of cars produced in 2018 destined for international markets compared with 63.9% in 1999.
Read more
2. Lotus unveils new British-built Evija hypercar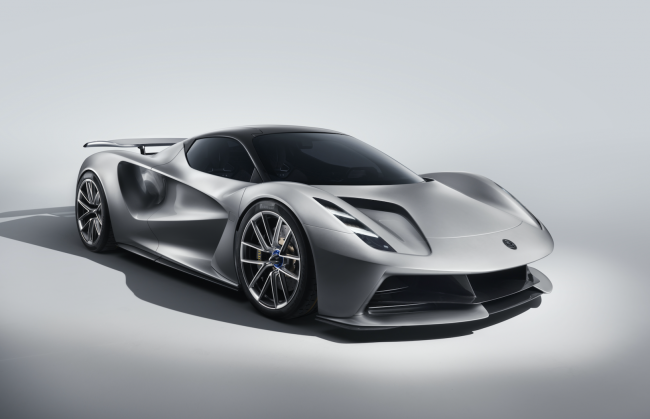 Lotus has unveiled the world's first fully-electric British hypercar, the all-new 'Evija'. With unparalleled performance and a target power output of 2,000 PS, the firm says it sets new standards in terms of advanced EV engineering and the most powerful series production road car ever built. As a name, Evija (pronounced 'E-vi-ya') means 'the first in existence' or 'the living one'. The Evija marks the start of an exciting new chapter in the history of an iconic British sports car brand. It is the first hypercar from Lotus, and the company's first model with an electrified powertrain, which has been developed with technical partner Williams Advanced Engineering. Production is limited to not more than 130 examples, making it among the most exclusive cars ever launched. Hethel, close to Norwich, has been the home of Lotus since 1966 and the company has confirmed production of the Evija will begin there during 2020.
Read more
3. Hyperdrive opens new battery pack manufacturing facility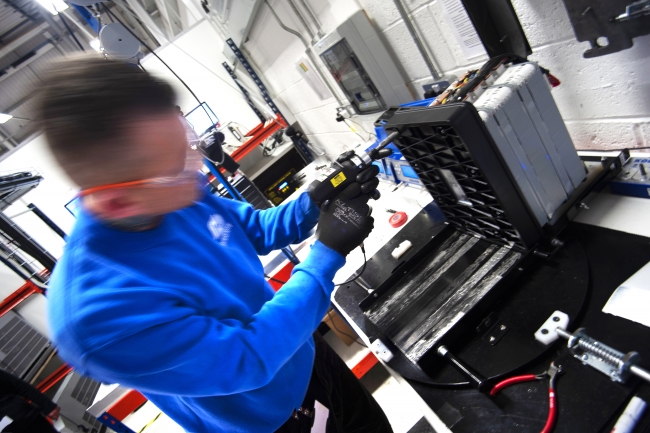 Hyperdrive Innovation, designer and manufacturer of lithium-ion battery technology, has offically opened its battery manufacturing facility called HYVE. The new site becomes the UK's largest independent battery manufacturing facility, outside major Original Equipment Manufacturers (OEMs). Sunderland-based Hyperdrive – which makes battery packs for electric vehicles and energy storage systems – has invested £7m into its manufacturing capabilities since moving to the site in 2014. The new site will allow the TechTrack100 company to produce up to 30,000 battery packs annually and cater to the company's growing demand from international customers. High profile customers set to benefit from HYVE include the world's largest online grocery retailer and JCB, for whom Hyperdrive supply the battery systems for their first electric excavator. The industry leading machine is now in production at JCB's Staffordshire site.
Read more
4. Tulip to invest £10m increasing capacity of Redruth plant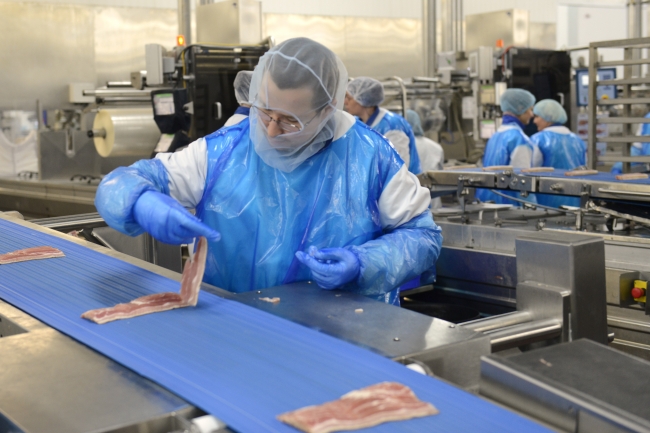 Tulip Ltd is investing £10m in its Redruth site in Cornwall to improve capability and capacity in its aim to create the UK's leading bacon manufacturing centre of excellence. The investment includes new high-speed slicing lines and new equipment and processes to reduce packaging costs and improve overall efficiency. On top of these upgrades, Redruth is also implementing additional skills training and bolstering its innovation capacity to drive NPD & ensure it will lead in meeting evolving consumer demands. Part of the site's innovation programme includes developing reduced salt, reduced nitrite and nitrite-free NPD. Tulip reduced the salt across its bacon products in 2018 and earlier this year reduced the amount of salt in its gammon range. The site employs around 500 people and Tulip has been based in the area since 1990.
Read more
5. Flexiform announce multi-million-pound investment in Bradford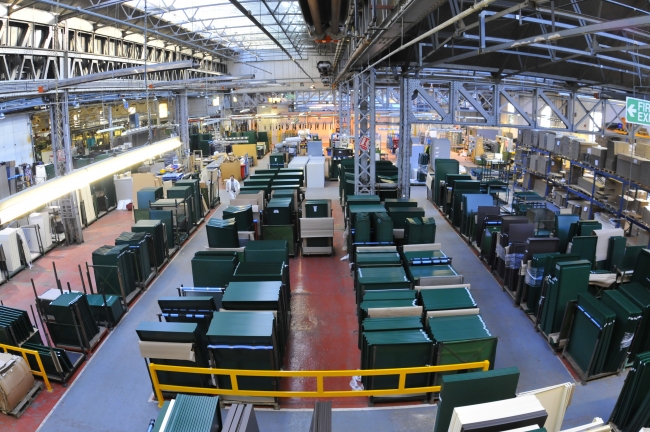 Flexiform Business Furniture has announced a multi-million-pound investment at its manufacturing facility in Bradford. Employing 160 people, and generating a turnover of £29million, its core business is manufacturing office furniture for government organisations, major blue-chip companies, the education sector and private businesses, including: Fox Media, Greggs, Marks & Spencer, Admiral Insurance, Leeds City Council and HMRC. Flexiform, over recent years, has been running at full capacity which has restricting its ability to grow further. Lead by Managing Director Nick Hewitt, and with the help of MTC (Manufacturing Technology Centre), Flexiform carried out a 'value stream mapping' exercise to identify the current issues, define the future capabilities required and develop a 'road map' to deliver the improvements. With a total planned investment of £3million, Flexiform recently invested £300,000 to update its paint application facility, with further investments in IT systems and robotic welding set to follow.
Read more
---
Our favourite #GBmfg & #UKmfg tweets of the week
UK is the leading producer of construction equipment in Europe and the 5th largest in the world – new report https://t.co/ZoyDZF5n8F #UKmfg #GBmfg🇬🇧 pic.twitter.com/YF79vOis5H

— Jefferson Group (@Jefferson_MFG) July 17, 2019
Amazing view of the factory floor from the Cooper Brown Enterprise training room! #MiYFamily #ukmfg pic.twitter.com/WkCZH7IU1K

— Made in Yorkshire (@madeinyorks) July 9, 2019
A huge congratulations to our Young Woman Engineer of the Year, @sophielharker, on winning the @RAEngNews Young Engineer of the Year! 🎉

A truly inspirational role model making a huge impact on society – we're immensely proud and can't wait to see what you do next 😍 #IETywe pic.twitter.com/3Gih8nkdB4

— IET (@TheIET) July 16, 2019
Over the past 50 days, we've been celebrating 50 years of pioneering progress, as we've always been committed to a bold vision for the future of aerospace. As we look towards the next 50 years the question is: What do you think the Airbus of the future should look like? #Airbus50

— Airbus (@Airbus) July 17, 2019
Excellent article from @Lord_Bilimoria on the Local #IndustrialStrategy inquiry and why if the strategy is to truly succeed, it will need to work locally as well as nationally. https://t.co/cTzOTwTxNF

— APMG (@TheAPMG) July 15, 2019
---
Recommendation roundup
Our picks of the business and manufacturing related content that caught our attention this week.
1. Steel City becomes carbon capital / via @McLarenAuto
Sheffield was not chosen as the location of McLaren's new Composite Technology Centre by accident – it's a city rich with cultural meaning. "The region has a long association with advanced materials; first with steel, and now a future to look forward to with carbon fibre innovation and production for McLaren," says Mike Flewitt, McLaren Automotive's CEO. A great piece on how McLaren is building on Sheffield's strengths and supporting future growth and long-term productivity.
Read more
2. Scotland is generating so much wind energy, it could power two Scotlands / via @BIUK
In the first half of 2019, Scotland generated enough energy from wind power to supply its homes twice over. Specifically, turbines generated 9.8 million megawatt-hours of electricity between January and June, enough to supply power to 4.47 million homes – not bad for a country that has around 2.6 million homes. It's a record high for wind energy in Scotland, and it means the turbines could have provided enough electricity for every dwelling in Scotland, plus much of northern England as well, for the first six months of the year.
Read more
3. Bloodhound LSR set for high-speed trials in October / via @TheEngineerUK
The team behind the Bloodhound LSR car will head to South Africa from September to prepare for a series of test runs on the dry lakebed of Hakskeen Pan, Northern Cape from mid-October. The high-speed tests will come two years after successful 200mph (320km/h) UK runway trials at Cornwall Airport Newquay and less than a year since the project was rescued by Ian Warhurst, CEO of Grafton LSR.
Read more
---
And finally, some bonus picks to add to your reading list this weekend:
1. The real cost of your clothes: The best and worst fabrics for the environment / via @Independent
In an industry that thrives on providing consumers with the latest trends, fashion's rapid turnover means that each year we consume approximately 80bn pieces of clothing – a volume which is inevitably putting strain on the planet. According to The Waste and Resources Action Programme (WRAP) – a charity that works with governments, businesses and communities to improve resource efficiency – approximately £140m worth of clothing goes into landfill each year. So how do different fabrics impact the environment and what can we, as consumers, do to help?
Read more
2. How NatWest rode the rollercoaster of England's World Cup triumph / via @MarketingWeekEd
"In sport you can't depend on results but when the results go your way it makes the strategy much easier," exclaims NatWest CMO David Wheldon. NatWest could not have foreseen the success the ECB would have, but certainly picked the right time to be the main sponsor of England cricket after both the men's and women's teams won the World Cup, with sport sponsorship playing a key role in turning around perceptions of the brand.
Read more
Spot something you think we should see? Share with us! Email hello@zenoot.com and we may feature it in an upcoming post.