The Friday Roundup – 20/09/2019

Every Friday, we round up our top 5 most popular reads from the week, along with sharing some of our favourite finds from around the web.
This week's roundup sees AkzoNobel achieve a groundbreaking production milestone, INEOS confirms new Grenadier 4×4 is to be built in Wales, plus Coca-Cola scraps its use of multipack plastic shrink-wrap in Britain…
Our top 5 most read this week
1. INEOS Automotive confirms Grenadier 4X4 to be built in Wales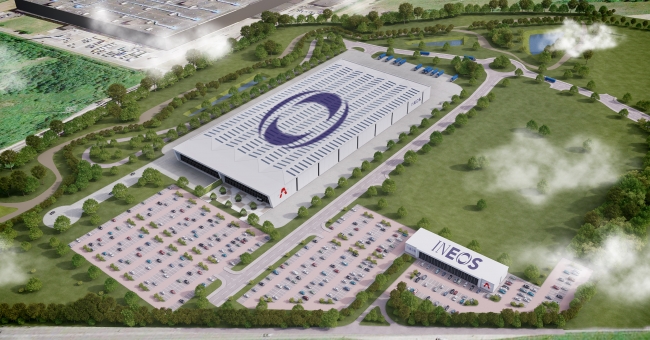 INEOS Automotive has announced that its utilitarian 4×4 will be named 'Grenadier' after the pub in which it was conceived, with over 6,000 international fans and followers responding to an online poll to choose the vehicle's name. INEOS also confirmed that the Grenadier will be built in a bespoke new manufacturing facility on a greenfield site in Bridgend, South Wales. This will create 200 jobs initially, and up to 500 in the long term. Site development is now underway to support the planned start of production in 2021. INEOS Automotive has confirmed that in parallel, it will be investing in a sub-assembly plant in Estarreja, Portugal. The facility will produce the Grenadier's body and chassis, working in conjunction with INEOS's European supply chain partners.
Read more
2. Analysis shows manufacturing output is worth £192bn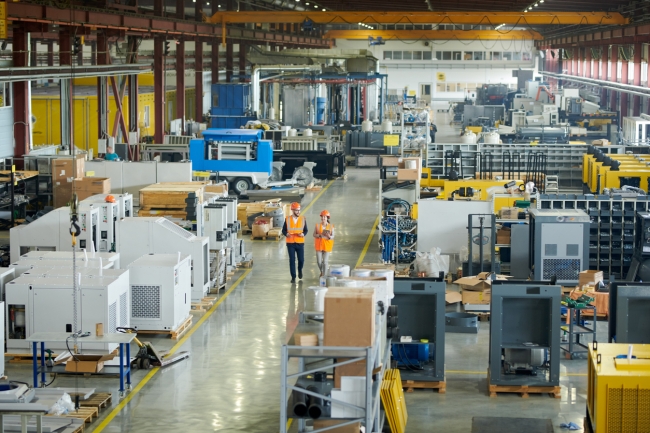 The importance of the UK agreeing a deal with the EU which avoids barriers to trade has been laid bare by new analysis which shows the value of trade with the bloc is worth more than twice that of the United States, with seven of the UK's top export destinations being within the EU. Published by Make UK and Santander, UK Manufacturing: 2019/20 The Facts highlights that whilst the United States is the single biggest export market for UK manufactured goods and services, worth £118.2bn, exports to the top seven EU markets alone amounted to £236.5bn in the same period, including Switzerland. The analysis also shows that manufacturing remains central to the success of the economy overall, accounting for two thirds of overall R&D, 45% of exports, 15% of business investment and 2.7m high value jobs which are better paid than the economic average. With annual output of £192 billion the UK remains the ninth largest manufacturing nation in the world.
Read more
3. Babcock-led consortium secures £1.25bn frigate contract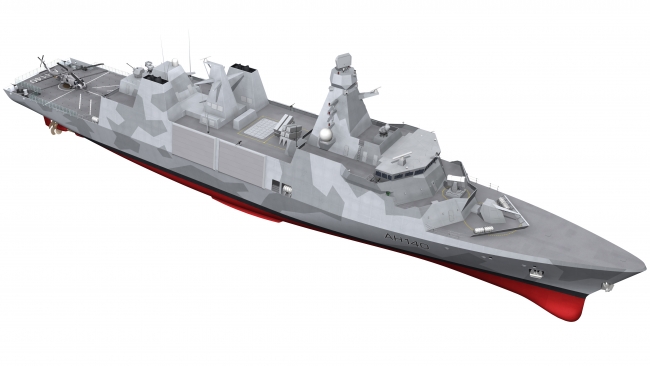 Babcock has been selected by the UK Ministry of Defence (MOD) as the preferred bidder to deliver its new warships. Led by Babcock, the aerospace and defence company, and in partnership with the Thales Group, the T31 general purpose frigate programme will provide the UK Government with a fleet of five ships, at an average production cost of £250 million per ship. Following a comprehensive competitive process, Arrowhead 140, a capable, adaptable and technology-enabled global frigate will be the UK Royal Navy's newest class of warships, with the first ship scheduled for launch in 2023. At its height, the programme will maximise a workforce of around 1,250 highly- skilled roles in multiple locations throughout the UK, with around 150 new technical apprenticeships likely to be developed. The work is expected to support an additional 1,250 roles within the wider UK supply chain.
Read more
4. AkzoNobel celebrates milestone production target as Ashington site turns two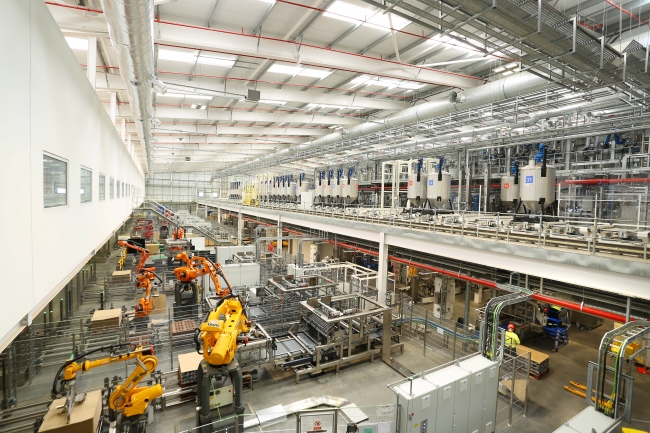 As its state-of-the-art manufacturing unit in Ashington celebrates its second anniversary, AkzoNobel has achieved a groundbreaking production milestone – producing one million litres of paint in just one week. Hailed as the world's most advanced, most sustainable paint factory, AkzoNobel Ashington utilises cutting-edge manufacturing technologies brought together from AkzoNobel sites all over the world. Over the past two years, AkzoNobel has been systematically transferring manufacturing volume to Ashington from some of its older facilities to steadily build up the site's resilience and product portfolio to become the new UK home of Dulux decorative paint. Looking ahead to 2020 and beyond, the next target for the state-of-the-art plant is to demonstrate a further 50 per cent increase of capacity to 1.5 million litres per week.
Read more
5. Lucozade Ribena Suntory announces 100% sustainable plastic bottles goal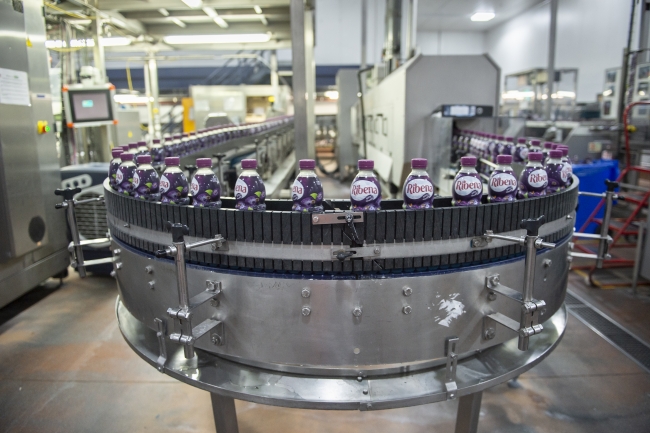 Lucozade Ribena Suntory, through its parent company Suntory Beverage and Food Europe (SBFE), has announced a plan to move to 100% sustainable plastic bottles within a decade, fully moving away from virgin plastic derived from fossil fuels. By 2030, the company that makes some of UK and Ireland's best-loved drinks – including Lucozade Energy, Lucozade Sport and Ribena – will aim to use plastic that has been previously used or bio-sourced (plant-based) to reach its 100% sustainable plastic packaging target. Embracing existing mechanical recycling processes – and investment in new, innovative technologies like enzymatic recycling – will be crucial for helping the company to make the change. By accelerating its existing efforts, and through supporting deposit return schemes across the UK, the company will initially use 50% sustainable plastic packaging (rpet) across primary packaging by 2025.
Read more
---
Our favourite #GBmfg & #UKmfg tweets of the week
Good news: @AirbusintheUK recruits record number of apprentices at its Broughton site. 155 craft & undergraduate trainees have joined this week, with a further 37 starting at its Filton base https://t.co/rLROImR7vq #UKmfg #GBmfg🇬🇧

— Jefferson Group (@Jefferson_MFG) September 17, 2019
Students worked hard in their teams through 25 #STEM challenges playing 'minute it to win it' at the #GGCS2019 Collab. This is a great way to promote collaborative work and problem-solving skills – here are some ideas to do a similar thing in your classrooms – pic.twitter.com/I7HNTuZL7W

— RAEngEducation (@EduRAEng) September 16, 2019
£13bn is being invested in 7,000 #rail_passenger vehicles providing extra capacity for #passengers but what are the challenges and opportunities for the #rail_sector? https://t.co/mHmTxgydhj pic.twitter.com/BZ5SIbWXcM

— The IMechE team (@IMechE) September 18, 2019
Ever wanted to see inside the MKM Extrusions #factory? You can now! #UKmfg #GBmfg 🇬🇧🏭👀 pic.twitter.com/DmUfySQWgs

— MKM Extrusions 🇬🇧 (@MKMplastics) September 16, 2019
Meet Big Carl – at 250 meters tall it's the largest crane in the world.

It's preparing to start work at the Hinkley Point C nuclear power station site in Somerset, U.K. pic.twitter.com/Fl8rmEPtqS

— Bloomberg TicToc (@tictoc) September 17, 2019
---
Recommendation roundup
Our picks of the business and manufacturing related content that caught our attention this week.
1. Coca-Cola to end the use of multipack plastic shrink-wrap in Britain / via @CocaCola_GB
Coca-Cola will end the use of plastic shrink-wrap across all multipacks of cans sold in Great Britain and replace it with cardboard. More than 30 million packs sold to consumers each year will no longer be wrapped in plastic. The new cardboard multipacks will be introduced on 4, 6 and 8 packs of cans across all brands, including Coca-Cola (original taste and zero sugar), Diet Coke, Fanta, Sprite, Dr Pepper and Lilt. The packs will transition to cardboard over the next 18 months.
Read more
2. Comment: Why robot investment needs to look beyond the price tag / via @TheIET
Working out the actual return on investment that results from replacing humans with machines in manufacturing can be a complicated process. According to data from Google Trends, web searches for the phrase, "How much does a robot cost?" have doubled since 2009. Yet from heavy-duty six-axis arms to SME-friendly collaborative models, robot pricing can vary as wildly as the specifications of each machine. It's important to remember that the cost of deploying robotics can go far beyond the robot's price tag. As well as installation costs, factories may need to build segregated work areas or additional backup power units. That's not to mention peripheral technology, such as sensors, variable robot grippers and any necessary mounting apparatus. When you factor in engineering and maintenance costs, too, budgeting isn't always as easy as simply requesting a quote.
Read more
3. Four-day work week unrealistic, says Labour-commissioned report / via @BBCNews
People should work fewer hours to earn a living, but capping their hours would be unrealistic, a report commissioned by the Labour Party has claimed. The report, by cross-bench peer Robert Skidelsky, said working less without loss of pay was "good for material and spiritual well-being". But it said imposing a four-day week – a policy Labour is considering – would not be "realistic or even desirable". According to the report, working hours in the UK are much lower than during the Industrial Revolution, when people could work up to 16 hours a day. But it said the trend towards shorter hours had stalled since the 1980s as productivity gains had slowed and union power had been eroded.
Read more
---
And finally, some bonus picks to add to your reading list this weekend:
1. Ten charts explaining UK attitudes to bottled water / via @TheGrocer
Consumers are full of opinions on bottled water. From sustainability to cost and mineral content, everyone has something to say. So what are the major factors influencing shopper choices? And just how loyal are they to the right brands?
Read more

2. The long read: Information bubbles and echo chambers / via @Independent
One of the defining paradoxes of the modern age is that for all its promise of diversity and interconnection, the internet has created chambers of like-minded users who see only what they want to see. In this extract from his latest book, Matthew Syed examines the data.
Read more
Spot something you think we should see? Share with us! Email hello@zenoot.com and we may feature it in an upcoming post.