The Friday Roundup – 21/06/2019

Every Friday, we round up our top 5 most popular reads from the week, along with sharing some of our favourite finds from around the web.
This week's roundup sees Nissan Sunderland celebrate its ten millionth vehicle milestone, Mondelez International invests £4.7m into Reading Science Centre, plus Greta Thunberg: how one teenager became the voice of the planet…
Our top 5 most read this week
1. Mondelez invests £4.7m at its R&D Centre in Reading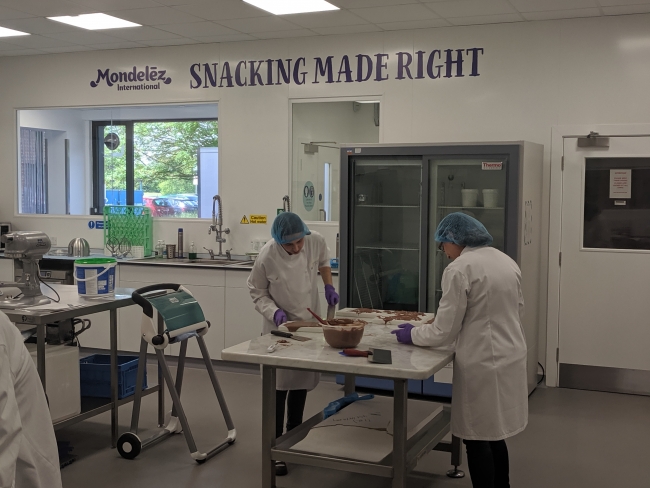 Mondelez International, the manufacturer of brands including Cadbury Dairy Milk, Green & Black's, OREO, Maynards Bassets, Trebor and Ritz, is investing £4.7 million into its UK food research and development programme. The investment at the company's Reading Science Centre will support the development of new and improved chocolate, biscuit and candy products for over 150 different countries. The Reading Science Centre is currently home to over 290 scientists, chemists, food technologists and other specialists. A further 50 highly skilled food science and engineering jobs will be created over the next five years. The announcement is aligned with the company's strategy to develop a global network of state-of-the-art technical hubs strategically positioned around the world. These technical centres accelerate Mondelez growth and innovation, and helps the business to recruit, retain and develop talent across a range of science and technical disciplines.
Read more
2. Positive start to Paris Air Show for Airbus & Rolls-Royce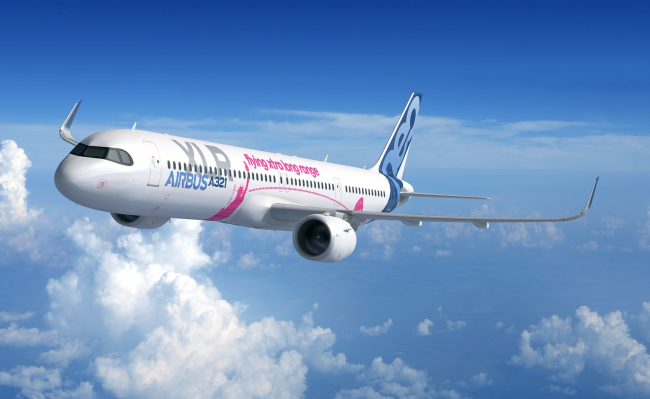 Airbus and Rolls-Royce made a series of big announcements on the first day of the Paris Air Show, two of which included: Airbus launching the A321XLR to complement its best-selling A321neo family. Starting from 2023, the aircraft will deliver an unprecedented Xtra Long Range of up to 4,700nm – 15% more than the A321LR and with the same unbeatable fuel efficiency. With this added range, Airbus says airlines will be able to operate a lower-cost single-aisle aircraft on longer and less heavily travelled routes – many of which can now only be served by larger and less efficient wide-body aircraft. Virgin Atlantic also announced it has selected 14 A330-900s to replace its A330ceos from 2021, with options to further expand its fleet of highly efficient wide-body aircraft. The A330neo aircraft is exclusively powered by the Rolls-Royce Trent 7000 engine.
Read more
3. Ten millionth vehicle built at Nissan Sunderland plant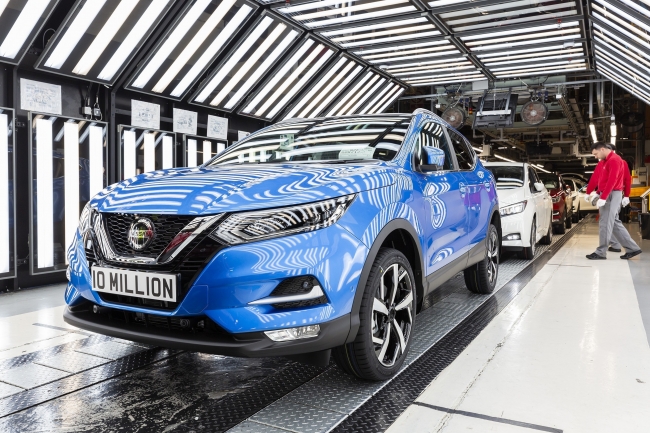 Nissan Sunderland is celebrating another record-breaking milestone as the ten millionth vehicle rolls off the production line. It has taken the plant 33 years to reach the ten million mark – making it the fastest car factory in the UK to the landmark figure. It also means that, on average, a new car has been built in Sunderland every two minutes since production started in 1986. The ten millionth car was a Vivid Blue Nissan Qashqai Tekna, complete with ProPILOT technology, which controls the steering, acceleration and braking in a single lane on highways during heavy traffic congestion and high-speed cruising. The pioneering crossover is also the most produced model at the plant, contributing more than 3.4 million to the overall figure. Micra is the second most produced car, with close to 2.4 million being built in Sunderland.
Read more
4. Gripple to make £2m investment in 5th Sheffield site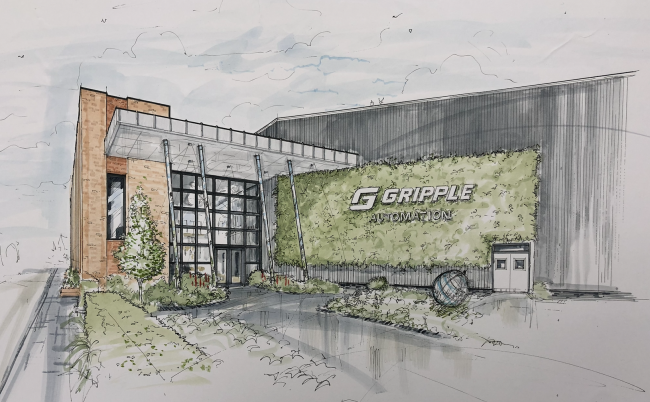 Gripple, the Sheffield-based manufacturer of wire joining devices and suspension systems, is investing £2m in a site dedicated to Gripple Automation to support its rapid growth, making it Gripple's fifth base in the city. The multi award-winning, world-beating company expects the investment to create an additional 30 jobs at its new site on Foley Street over the next five years and boost the city's industrial credentials as a leader in machine construction. Gripple Automation was founded in 2012, initially to design and build bespoke automated production and processing solutions for Gripple and its sister companies. It was set up with seven employees but quickly expanded its base of engineering expertise and currently employs more than 20 people. Work has already begun on the 18,000sq ft site, with the new facility, due to open in Spring 2020. The new site joins Gripple's bases on Hawke Street; Carbrook Street; its iconic headquarters on Savile Street East and the recently opened GLIDE House, near Sheffield Arena.
Read more
5. Production starts at new Aston Martin factory in Wales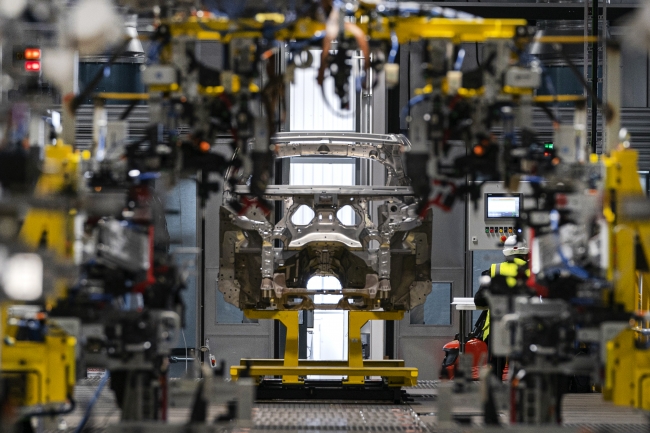 Aston Martin Lagonda's second UK manufacturing plant has started to produce cars, as the latest pre-production models of the luxury British carmaker's first SUV, the Aston Martin DBX, are built. The 90-acre former Ministry of Defence site at St Athan in Wales was announced as the second UK plant for Aston Martin Lagonda in early 2016 and since then the whole site, including three 'Super Hangars', has been transformed into a modern manufacturing facility for hand-crafted British cars. Forming part of Aston Martin's continued investment in the UK, the opening of St Athan has so far created 200 jobs and is expected to create up to 550 more. St Athan will be the sole production facility for the Aston Martin DBX. Andy Palmer, Aston Martin Lagonda President and Group CEO, said: "This is an exciting time for Aston Martin Lagonda. Our second luxury manufacturing facility is now producing cars and is ready to go into full production in H1 2020." The Aston Martin DBX will be unveiled at the end of 2019.
Read more
---
Our favourite #GBmfg & #UKmfg tweets of the week
UK retains its position as top destination in Europe for foreign direct investment (FDI) – inward investment stock into the UK worth £1.48 trillion, more than Germany and France combined #UKmfg #GBmfg https://t.co/Wxz96Ww6s2

— Jefferson Group (@Jefferson_MFG) 17 June 2019
Watch our latest #production #automation #machine hard at work at @Grippleltd in #Sheffield, assembling UniGrip products at thier Riverside site. https://t.co/ncT4LL4R2U #manufacturing #ukmfg #sheffieldissuper #gbmfg pic.twitter.com/YrENTZA13F

— Gripple Automation (@GrippleAutoLtd) 17 June 2019
We have a name! Minister for Economy and North Wales @KenSkates has announced @TheAMRC centre under construction in #Wales will be called AMRC #Cymru 🏴󠁧󠁢󠁷󠁬󠁳󠁿 #AeroSpace #automotive #Manufacturing #Engineering

Read more here: https://t.co/S4LbWPVmJV pic.twitter.com/fgg29WR6pS

— Advanced Manufacturing Research Centre (@TheAMRC) 19 June 2019
Opening soon: JCB's new £50m factory, one of the biggest investments in the British manufacturer's history, is set to create over 200 jobs. The 350,000 sq ft Uttoxeter plant will be the most advanced cab facility in the world when it opens later this summer #UKmfg #GBmfg🇬🇧

— Jefferson Group (@Jefferson_MFG) 19 June 2019
Today we are taking delivery of our 2 new Quaser 5 axis machines required to support several new projects we are supporting as part of £3m of new contracts secured in the last 12 months #ukmfg pic.twitter.com/qp8cUlrc96

— Alucast (@AlucastLTD) 19 June 2019
---
Recommendation roundup
Our picks of the business and manufacturing related content that caught our attention this week.
1. Education is the key to facing our nation's challenges / via @tes
When it comes to tackling automation, falling productivity and the rise of the information age, teachers play a vital role, writes the mayor of South Yorkshire.
Read more
2. Cracking cheese, Gromit! Wensleydale waste to heat 4,000 homes / via @guardian
The crumbly cheese beloved of TV duo Wallace and Gromit will soon help heat thousands of Yorkshire homes with renewable "green gas" made from cheese waste. The Wensleydale Creamery has struck a deal to supply the waste whey from its cheese factory to a local bioenergy plant that produces enough renewable biogas to heat 4,000 homes.
Read more
3. Localised microfactories – the new face of globalised manufacturing / via @wef
The way products have been manufactured has evolved significantly over the past decades. Consumer demand for local, personalised products is a trend that's been steadily growing, and this new consumer paradigm presents massive opportunities for large corporations to succeed in a localised economy – if they are set up to take advantage of them.
Read more
---
And finally, some bonus picks to add to your reading list this weekend:
1. Apple's confusing product portfolio makes Microsoft look sleek / via @MarketingWeekEd
Steve Jobs built Apple's brand on simple design and a sparing product line-up, but now its portfolio is a mess of wires and product variants that make Microsoft look like the cooler brand. Mark Ritson aptly captures the cable (and product) complexity that is engulfing Apple.
Read more
2. Greta Thunberg: How one teenager became the voice of the planet / via @WiredUK
When adults wouldn't listen, 16-year-old Greta Thunberg started to strike. Now school children all around the world follow her, and Thunberg has mobilised millions of young people to demand action on the world's climate crisis.
Read more
Spot something you think we should see? Share with us! Email hello@zenoot.com and we may feature it in an upcoming post.