The Friday Roundup – 24/01/2020

Every Friday, we round up our top 5 most popular reads from the week, along with sharing some of our favourite finds from around the web.
In this week's roundup, Rhino Products opens its new factory in Ellesmere Port, Legal & General create 400 new jobs at its modular home factory in Leeds, and optimism in UK manufacturing improves at the fastest pace since 2014.
Our top 5 most read this week
1. Modular housing factory to create 400 jobs in Leeds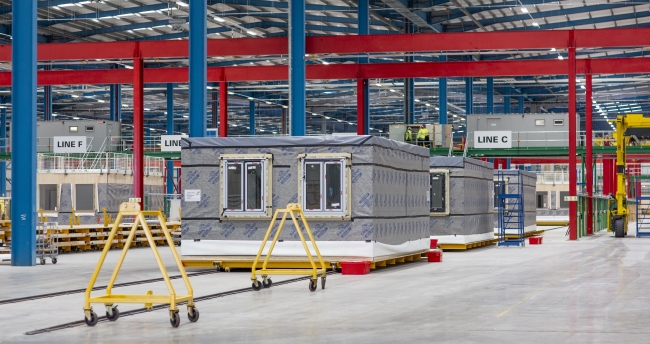 Over 400 jobs will be created at a Legal & General modular home factory in Leeds, bringing a skills revolution to the local area. The factory is the largest of its type in Europe and will focus on the production of much needed homes that are greener, safer and cheaper. Once fully operational, it aims to produce over 3,500 homes a year. During a visit to the site, housing minister Esther McVey met with apprentices at the onsite Legal & General Modular Academy, who are learning vital new skills in modern methods of construction to deliver high quality, green homes. The visit is the latest step in the Government's drive to make the North of England the world-leader in the creation of modern, green homes – creating the 'Construction Corridor' that runs from Leeds to Liverpool.
Read more
2. Optimism in UK manufacturing improves at strongest pace since 2014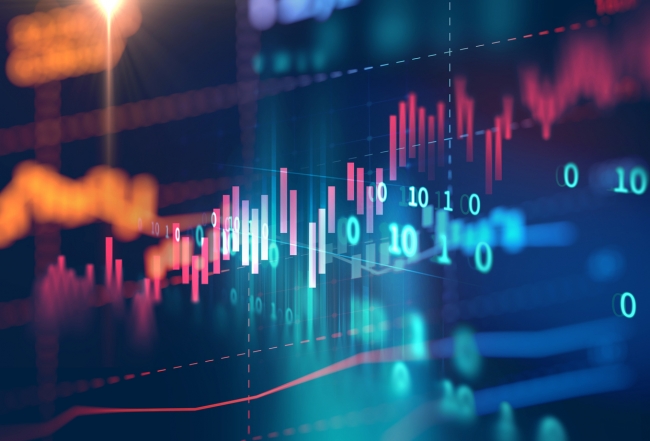 Manufacturers have reported a surge in optimism in the three months to January 2020, marking the largest upward swing in sentiment in a single quarter on record, according to the latest CBI quarterly industrial trends survey. The survey of 300 manufacturing firms reported that business optimism improved significantly in the quarter to January, at the fastest pace since April 2014. In contrast, export sentiment continued to fall, but was noticeably less gloomy compared to last quarter. Investment intentions improved following particularly glum expectations in October, with a record proportion of firms expecting to authorise capital expenditure in order to expand capacity. This latest survey also highlighted a record proportion of manufacturers concerned that a shortage of labour could constrain investment spending over the year ahead.
Read more
3. Rhino Products open new factory in Ellesmere Port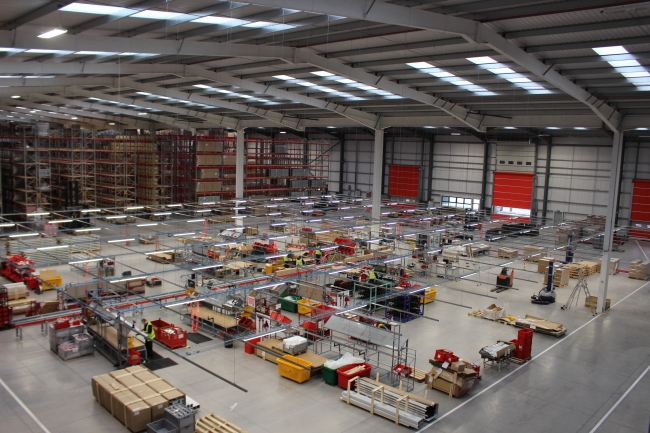 Europe's leading manufacturer of commercial vehicle accessories, Rhino Products, has opened a new state-of-the-art flagship office and production facility in Ellesmere Port, Cheshire. The 87,250 sq ft space supports the company's continued growth and expansion, with the group's floor space now totalling over 175,000 sq ft across five sites. Rhino's former head office and factory in Deeside now houses AVS Steps, Rhino's vehicle access steps business, which it acquired in 2017. With significant investment behind the build of the new site, Rhino has invested in four VNA forklifts, created triple the production space to previous, as well as increasing its goods in space over 10 times in size, with further room for expansion.
Read more
4. Arrival receives €100m investment from Hyundai & Kia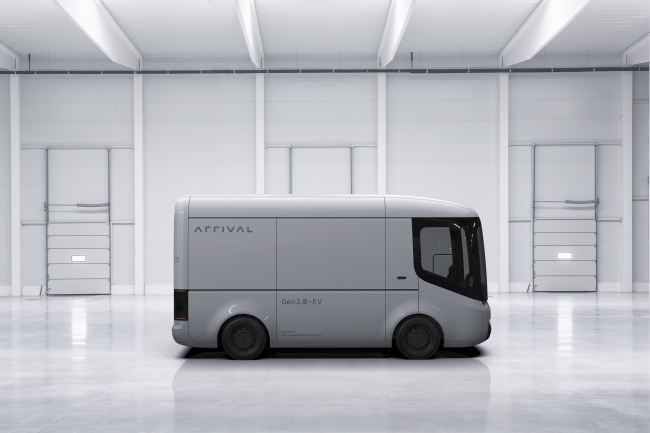 Hyundai and Kia have announced a €100m investment in UK electric vehicle start-up Arrival. The investment marks the start of a strategic partnership between the automakers to jointly accelerate the adoption of commercial electric vehicles globally. Hyundai and Kia will use key Arrival technologies to help achieve their recently announced goal to develop mobility services and electrify their vehicle fleets. Arrival is reimagining vehicle design and assembly to create generation 2 electric vehicles. Generation 1 electric vehicles are existing fossil fuel vehicles retrofitted with electric power trains, making them expensive, inefficient and costly to run and maintain. In contrast, Arrival's generation 2 products surpass traditional vehicles in cost, design and efficiency and are assembled using small footprint microfactories, located in areas of demand and profitable at thousands of units.
Read more
5. Naturelle Consumer Products invest £4m to create 50 new jobs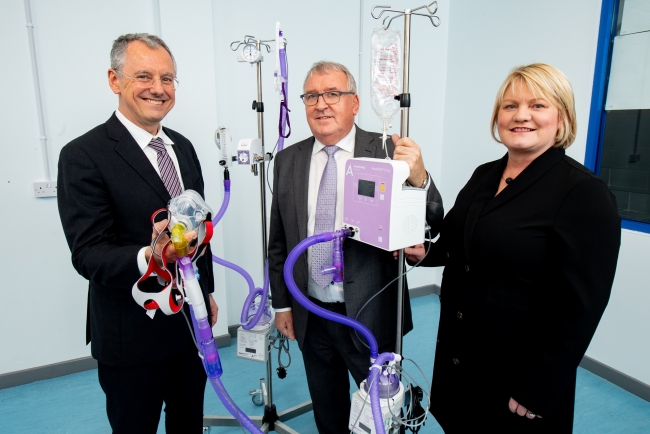 Omagh-based manufacturer, Naturelle Consumer Products, is investing £4m in the expansion of its manufacturing facility and the creation of 50 new jobs. Naturelle is a leading manufacturer of disposable contamination control, infection control and hygiene products for the medical, pharmaceutical, industrial and retail markets. The investment will also support its export growth, following recent contract wins and increased demand worldwide. Naturelle currently employs 60 staff at its Omagh premises. Invest NI has offered the company £435,000 of support towards the 50 new jobs, purchasing of equipment and support to extend its factory and onsite analytical laboratory.
Read more
---
Our favourite #GBmfg & #UKmfg tweets of the week
📢It's time to prepare a #manufacturing #workforce fit for the future. 💪

Our latest report created in partnership with @GatsbyEd sets out how to ensure that we have the skills to take advantage of new technologies 👇https://t.co/iMt63PpsC9#Ukmfg #UKmanufacturing pic.twitter.com/TBqMPYDgau

— High Value Manufacturing Catapult (@HVM_Catapult) January 23, 2020
Visions of being one of the greenest #textile factories in Europe: @davidnieper, the family run #fashion #manufacturer, recently revealed that the companies #carbonfootprint is 47% lower than overseas competitors!https://t.co/KG5V1QhmEt

#sustainablefashion #madeinbritain pic.twitter.com/XPfmgCMeMK

— UK Manufacturing Review (@ukmfgreview) January 17, 2020
From F1 in Schools to McLaren! Mary Aldersley started out with F1 in Schools as a teenager, and now she's made it into her dream job in Formula 1 with @McLarenF1. Listen to her story now https://t.co/WpkhV1JEHp @F1 #inspirethefuture #F1inSchools #dreamjob #proud #F1 #McLaren

— F1 in Schools (@F1inSchoolsHQ) January 17, 2020
"We need to stop children ruling out options because they believe… that their future career choices are limited by their gender, ethnicity or socio-economic background." YES WE DO! 👏 We need to advocate for the next generation of #WomenInSTEM @BBCNews https://t.co/ET9NnwqsK8

— WISE YPB (@WISE_YPB) January 22, 2020
Looking ahead to the future of #aviation, here's our #IntelligentEngine vision, explained: https://t.co/9q4pMrHzEa pic.twitter.com/aUF3ArCcEk

— Rolls-Royce (@RollsRoyce) January 22, 2020
---
Recommendation roundup
Our picks of the business and manufacturing related content that caught our attention this week.
1. Why one size doesn't fit all for smart factory data processing / via @TheIET
Generating huge volumes of information isn't a problem for modern industry; the key to justifying investment in new technology is getting it analysed in the right place.
Read more
2. Tesco to ditch plastic-wrap for multipack tins / via @BBCNews
Tesco is removing plastic wrapping from its multipack tins in an effort to cut down on waste. Britain's biggest supermarket is working with the likes of Heinz and Green Giant to replace plastic-wrapped multipacks with multi-buy deals, with the changes set to start on 2 March.
Read more

3. Netherlands top in Europe for automation readiness / via @personneltoday
The Netherlands is the EU's most prepared country when it comes to automation, a new report has suggested, with Slovakia the least ready. Plus, a new study alleges that slow tech is holding back productivity in the UK.
Read more
---
And finally, some bonus picks to add to your reading list this weekend:
1. Why Japan is so successful at returning lost property / via @BBC_Future
Cultural norms, complex religious influences and friendly neighbourhood police officers make losing something in Japan no big deal. But does this tell the whole picture about Japan's relationship with honesty?
Read more
2. Climate change: What can I do about it and other questions / via @BBCNews
Answers to a range of readers' questions including: What are the most important things people can do? Is the fundamental problem human overpopulation? And what can we do about other, bigger countries not adopting green practices?
Read more
Spot something you think we should see? Share with us! Email hello@zenoot.com and we may feature it in an upcoming post.
---
This content is copyright of Zenoot Ltd and its originators. You can use extracts, share or link to this page and you may draw the attention of others to content posted on our site. Bulk copying of text is not permitted. You can view our Terms of Use here.