The Friday Roundup – 24/05/2019

Every Friday, we round up our top 5 most popular reads from the week, along with sharing some of our favourite finds from around the web.
This week's roundup sees ExxonMobil complete a major £75m South Wales expansion, Cofresh Snack Foods invests in a new Leicester factory to boost production, plus, one year on, has GDPR improved brand experience? Most consumers aren't convinced…
Our top 5 most read this week
1. Cofresh Snack Foods to invest £20m in new factory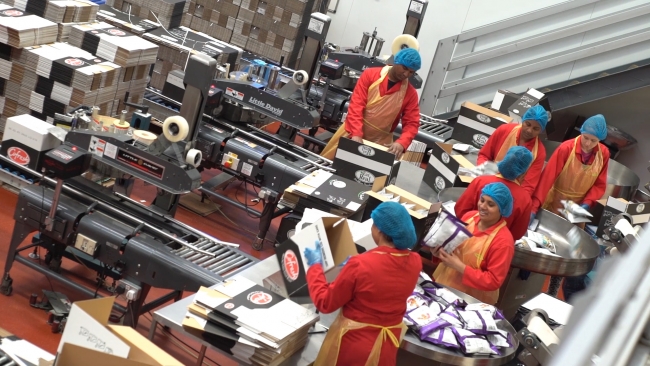 Leicester-based Cofresh Snack Foods has announced the acquisition of an additional food production and warehousing facility to cater for significant growth and expansion. An investment of approximately £20m over the next 18 months will enable Cofresh to split its snack production between two sites and increase annual turnover to more than £100m. The company's current site in Leicester will continue to specialise in traditional Indian snacks while the new facility, on a seven-acre site in Nuneaton, will be dedicated to the manufacture of its Eat Real 'healthier snacking' brand to cater for the growing demand for 'free from' snacks. Cofresh is planning to extend its Nuneaton site from 140,000 to 180,000 sq ft, bringing the company's total production and warehousing 'footprint' to just under 400,000 sq ft. Cofresh Snack Foods is a long-established Leicester business. Since 1974, it has manufactured traditional and authentic Indian snacks and is now the UK's No. 1 Indian snack brand.
Read more
2. Ricardo powers through engine manufacturing records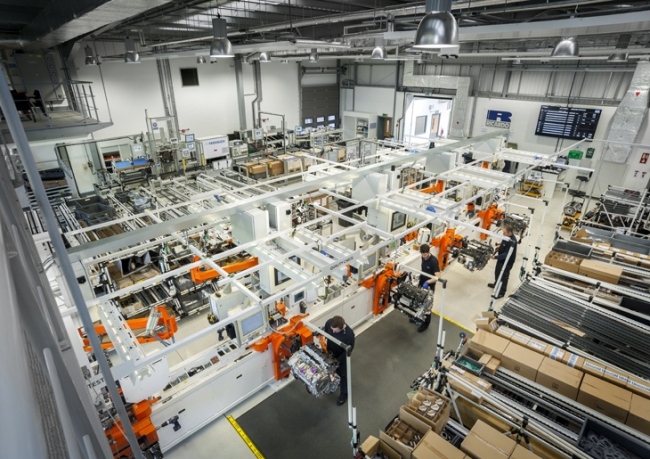 Engine manufacturer Ricardo has produced more than 20,000 engines during the past 10 years – of which over 5,000 were produced in 2018 alone. Ricardo is well known for its manufacturing of high-quality engineered products, from motorsports driveline systems to aerospace components. In 2018, engine manufacturing – from compact, sub 1-litre, 3-cylinder petrol engines to 13-litre diesels for distributed power generation – broke all previous volume records for Ricardo, with the trend continuing in 2019. Engine production by Ricardo in recent years has served a total over 20 major automotive manufacturers and engine suppliers, providing everything from prototypes through pre-production units, to niche volume series production of high-performance products. Of these engine types, the greatest number produced in 2018 were high-performance petrol engines for sports cars and V8 marine diesels.
Read more
3. Huhtamaki opens new manufacturing facility in Northern Ireland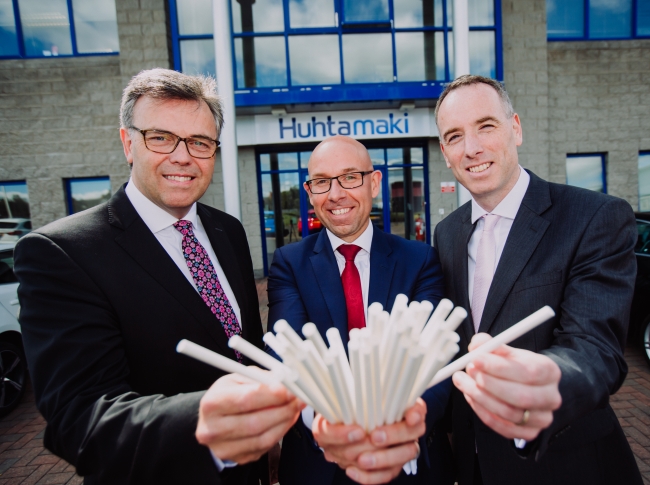 Global food and drink packaging specialist, Huhtamaki, has opened its new, state-of-the-art foodservice packaging manufacturing facility in Northern Ireland. The facility is located in Antrim and is expected to employ approximately 100 people over the next few years. With the new facility, Huhtamaki now has three manufacturing sites in Northern Ireland collectively employing around 560 people. The Antrim facility operates initially as a dedicated paper straw manufacturing site, but going forward, Huhtamaki plans to expand the range of products manufactured at the site to other paper-based product categories. 100% of the paper used for the straws and wrapping comes from sustainably managed forests. Huhtamaki plans to expand paper straw manufacturing to further manufacturing units in Europe during 2019.
Read more
4. Manufacturing output growth remains steady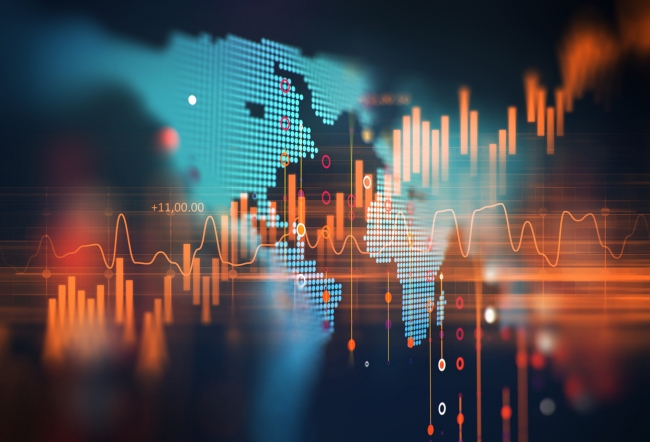 According to the latest monthly CBI Industrial Trends Survey, manufacturing output growth remained broadly steady in the three months to May, while stocks of finished goods were reported as significantly "above adequate", at their highest balance since the financial crisis. The survey of 279 manufacturing firms revealed that output growth was predominantly driven by the mechanical engineering, chemicals, and food, drink & tobacco sub-sectors. However, manufacturers expect output volumes to be roughly flat in the next three months. Order books further deteriorated compared with the previous month. Total orders reached their lowest balance since October 2016, while export orders worsened to a balance not seen since July 2016. Nonetheless, both were broadly in line with the long-run averages. Anna Leach, CBI Deputy Chief Economist, said: "These results provide further evidence that manufacturers have been stockpiling at a rapid pace as part of their Brexit contingency plans. When combined with a sharp decline in order books, it's clear why manufacturing firms are so keen to see a swift end to the current Brexit impasse."
Read more
5.  ExxonMobil completes £75m investment at Newport plant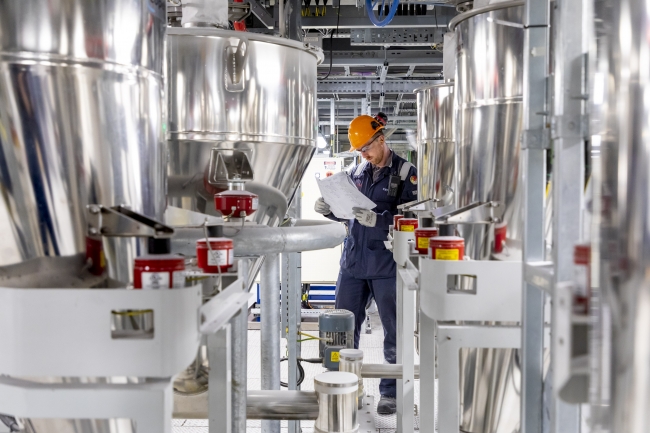 ExxonMobil has completed a major £75m expansion of its speciality elastomers manufacturing plant in Newport, Wales, which has doubled the plant's manufacturing capacity and increases global manufacturing capacity of Santoprene™ thermoplastic elastomers by 25%. The project created approximately 35 full-time production jobs and supported 130 jobs during construction. Santoprene™ thermoplastic elastomers are engineered to perform like vulcanized rubber, and can be re-used and re-engineered, leading to reduced shipping weights, improved recycling capabilities and more-sustainable manufacturing. Karen McKee, president of ExxonMobil Chemical Company, said: "ExxonMobil's high-performance plastics help make automotive and consumer products lighter, resulting in improved fuel efficiency and higher performance, compared with products made with traditional materials."
Read more
---
Our favourite #GBmfg & #UKmfg tweets of the week
250 jobs safeguarded and the future of @generalelectric's Rugby factory secured as it wins major MoD order for Type 26 Frigate motors – GE had previously announced the site's closure with its work being relocated to Nancy in France https://t.co/8YeHVK7KlL #UKmfg #GBmfg🇬🇧 pic.twitter.com/mbam4TbCYP

— Jefferson Group (@Jefferson_MFG) 20 May 2019
So today we made another investment here at Bosworth Plastics, we replaced a 21 year old Boy machine, with a new Zizumi. Excellent service from all at @STVmachinery and RJC pic.twitter.com/CZqskIEAV0

— Gill Jakes 🏭😎 (@jakes_gill) 21 May 2019
#DidYouKnow 40% of small satellites in orbit are built in the UK? @spacegovuk has today launched a competition allowing future spaceports to apply for a share of £2m to develop horizontal #spaceflight in the UK 🚀

Apply here 👉https://t.co/Pj2S1senk4

👇Watch with sound on 🔊 pic.twitter.com/N892qSAdkQ

— Dept for Transport (@transportgovuk) 22 May 2019
Elizabeth Donnelly @CEOofWES offers solutions to increasing no. of women in engineering –

1. De-gender job adverts
2. Remove 'office housework' obligations
3. Make women more visible in work
4. Offer workplace mentoring
5. Support returners to work#WomeninSTEM19 pic.twitter.com/EgLtEzZxpr

— Henry Royce Institute (@RoyceInstitute) 22 May 2019
It was great to meet @USAmbUK at our event, which marked the milestone 500th aft fuselage delivery. We were proud to introduce him to the people who deliver the aft fuselage of every jet in @thef35 fleet as we ramp up peak production.https://t.co/y7CNwMXhRm pic.twitter.com/6Czs2KNd16

— BAE Systems Air (@BAESystemsAir) 21 May 2019
---
Recommendation roundup
Our picks of the business and manufacturing related content that caught our attention this week.
1. Leyland leaves past behind to show UK could become more productive / via @guardian
Once part of the sprawling British Leyland automotive empire that epitomised Britain's industrial decline in the 1970s – a model of corporate failure, disrupted by strikes and uncompetitive on the world stage – the old truck division in the town of the same name, a handful of miles from Preston, now contributes to the strongest growth in economic efficiency in the country. Britain has a problem with improving productivity. Perhaps this corner of the north-west, once symbolic of Britain's industrial nadir, has some answers.
Read more
2. Unilever to use 'detectable' black plastic in packaging / via @letsrecycle
Consumer goods company Unilever is to use a 'detectable' black pigment in plastic packaging for its TRESemmé and Lynx cosmetic product brands, to enable the material to be sorted for recycling in MRFs. The development has the potential to remove around 2,500 tonnes of plastic from the waste stream each year.
Read more
3. Who are the villains of the British Steel crisis? / via @NilsPratley
You can choose your villain in the British Steel crisis. The government has dithered for years about the future of steelmaking in the UK and has stumbled from one crisis to another. Or blame the unresolved Brexit pantomime in Westminster. Or point to the company's private equity owner, Greybull Capital, whose past calamities include Monarch Airlines and electricals chain Comet. There's truth in all versions. What remains though is that the future of British Steel is in the balance, and with 5,000 jobs at risk and 20,000 at risk in the supply chain, its survival is crucial.
Read more
---
And finally, some bonus picks to add to your reading list this weekend:
1. One year on, has GDPR improved brand experience? / via @MarketingWeekEd
As we approach the first anniversary of the General Data Protection Regulation (GDPR) coming into force, most consumers don't feel any better off, and nearly a fifth believe their experience with brands has actually got worse, according to research commissioned by Marketing Week.
Read more
2. Niki Lauda: An F1 legend remembered by journalist David Tremayne / via @F1
It's rare these days to meet genuine heroes, let alone to be privileged to call them a friend, but Andreas Niklaus Lauda was just such a man. Veteran F1 journalist David Tremayne pays a personal tribute to three-time Formula 1 world champion Niki Lauda, who passed away aged 70.
Read more
Spot something you think we should see? Share with us! Email hello@zenoot.com and we may feature it in an upcoming post.